Let's Talk About the Weather

First, I am of course very happy to see the sun after all the recent rain, but since this past week I learned I will be needing surgery for a torn rotator cuff, I honestly
would rather keep my thoughts on topics such as the weather. My apologies in advance to all of you who
are tired
of my weather related openings. My surgery is scheduled about five weeks out, and will put my dominant arm out
of commission for about 6 weeks so there may be some disruptions in the
newsletter schedule. Stay tuned for more information as we approach the date.


This week's new article is a thank you note shared by Jeff Horton as a follow
up to his band's participation in the
2022 International Blues Challenge.
D
on't miss the cool pictures he included! With the late date of the postponed
2022 IBC it's hard to imagine, but it won't be long before we will start the registration process for our challenge
this fall. You may want to mark your calendar now. The OBS Blues Challenge will be October 22,2022.


Beyond the weekly calendar, don't forget the cool local exhibit, t
he "Juke Joint Project", is still open at The Pryor Center in downtown Fayetteville. The article below has some updates about upcoming special events being held at the exhibit.
Read
on below for all the information
of how
to visit the exhibit.
Finally, do remember, the Northwest Arkansas Jazz Society's Jazz in Bloom event has been rescheduled to THIS SUNDAY,
June 12, 2022. Please visit their website DIGJAZZ.COM for details.
Always remember, this is YOUR newsletter! Please send
feedback or suggestions our way. You can reach me by email at the address below. We appreciate our readers and want
to see
your ideas included!
from the

Jeff Horton Band

The following note was shared by Jeff Horton.
Now that the dust has (mostly) settled after what was an amazing experience at the IBC, all of us in the Jeff Horton Band wanted to say "Thank You!" to everyone that supported us on our trip to Memphis. We had an amazing time performing at BB King's to a packed house TWO NIGHTS IN A ROW, we met some wonderful people, made new friends, and overall just had an amazing experience!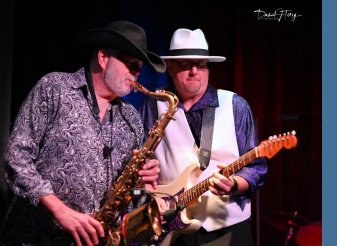 I want to extend a very special Thank You to Sandy McCann and Liz Lottman of the Ozark Blues Society. Both ladies were instrumental in the success that we had while we were there, as well as Liz setting up an interview for us with Thomas on the King Biscuit Radio Show in Helena!
All in all, this was an experience that none of us will ever forget, and we are all very appreciative of each and every one of you that supported us along the way! So once again….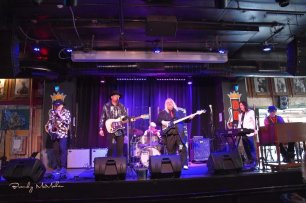 Upcoming Events at


The Juke Joint Project

in Fayetteville

WHAT: The David and Barbara Pryor Center for Arkansas Oral and Visual History in the U of A's Fulbright College of Arts and Sciences is partnering with The Music Education Initiative to bring The Juke Joint Project: An Exhibit to the Pryor Center on the Downtown Fayetteville Square.
WHEN: The Juke Joint Project exhibit will be open from 8 a.m. to 5 p.m. Mondays through Fridays through the end of June. The exhibit is free and open to the public.
The exhibit will feature music on various times.
Music Education Initiative Executive Director Orson Weems says that people are "going to be surprised to see that ["The Juke Joint Project: An Exhibit"] is actually something that they can touch and walk through." Musical performances to accompany the exhibit will be posted to the Pryor Center's website, pryorcenter.uark.edu, as information becomes available. "The Juke Joint," built of period-aged cypress and tin, was originally created by designer Kaki Hockersmith.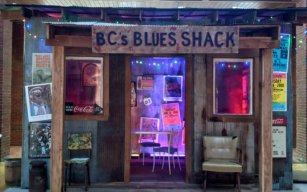 The Pryor Center Presents lecture series continues this summer with blues historian Cliff E. Jones at 6 p.m., Wednesday, June 22, as he presents "The Arkansas Delta Blues" at the David and Barbara Pryor Center for Arkansas Oral and Visual History in the Fulbright College of Arts and Sciences. The lecture is being held in conjunction with The Juke Joint Project: An Exhibit which is cosponsored by the Pryor Center and The Music Education Initiative and is currently on display in the Pryor Center atrium.
The lecture will be held in person and via Zoom. If you wish to attend virtually, please register in advance with an email address that is associated with your Zoom account. Registration is not required for in-person attendance.
The Music Education Initiative and the Pryor Center host musicians on the front porch of the Juke Joint each Friday from 5:30-6:30 p.m. Upcoming performances include roots/blues/Americana singer-songwriter Billy Jeter on June 10 and Sarah Lily on June 17.
The Arkansas Delta Blues commands an important role in the development of American music. The region maintained a vibrant blues scene from the 1920s until the 1970s. Early blues musicians such as Son House, Robert Johnson, Johnny Shines and Howlin' Wolf played in the juke joints and cafes throughout the area. Folklorist Alan Lomax recorded St. Francis County blues musicians during his Southern Journey expedition in 1959 and chronicled these experiences in his classic work, The Land Where the Blues Began.
During the following decades, many of the musicians passed and music changed, but the stories of these legendary artists and their significant cultural contributions remain strong. Jones' presentation will highlight select Arkansas connections to the blues and share the accounts of those who witnessed the performances and frequented the venues.
Jones serves as deputy director at the Delta Center for Economic Development at Arkansas State University. He began his career as executive assistant to the chancellor and adjunct instructor at Baton Rouge Community College. Jones then served as a founding faculty member and department chair and later dean of arts and technology at Cy-Fair College in Texas. He returned to Arkansas in 2008, working as vice chancellor for academics at the University of Arkansas Community College at Batesville. He then served as senior vice chancellor for learning and instruction at Arkansas State University Mid-South.
Jones received his B.S.B.A and M.P.A. degrees from the U of A and his Ph.D. in educational administration from the University of Texas at Austin.
Register to attend Pryor Center Presents Cliff E. Jones - "The Arkansas Delta Blues" via Zoom.
The Pryor Center is located at 1 E. Center St., Suite 120. The events are free and open to the public, and parking is available on the Fayetteville Square.
Upcoming Events
Help For Bands

How to Market Your Music Online

Is your band meeting modern standards for it's online marketing? If not, or if you aren't sure, check out the following link shared by Liz Lottmann that will help guide bands through the process.
LIVE MUSIC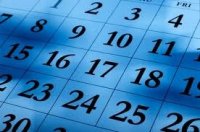 Please enjoy the following listings comprised of bands, venues, and/or organizations that support Ozark Blues Society. Always check with individual venues for event details and schedule changes. Submit weekly listings by emailing: SANDY
6.
10
The Bel Airs for happy Hour at George's Majestic Lounge in Fayetteville

Brick Fields for June Supper Club on Mount Sequoyah in Fayetteville

Dawn Cate Band at JJ's Grill and Chill on Steamboat in Fayetteville

Uncrowned Kings for Railyard Live at Railyard Park in Rogers

Steely Dan at the AMP in Rogers

Funk Factory at The Meteor Guitar Gallery in Bentonville
6.11
Blew Reed and the Flatheads at The Gravel Bar in Eureka Springs
6.12
Northwest Arkansas Jazz Society presents, "Jazz in Bloom" at the Botanical Garden of the Ozarks in Fayetteville
6.13
Jim Mills at JJ's Grill and Chill in Springdale


REO Speedwagon/Styx/Loverboy at the AMP in Rogers
6.14
Adam Collins, Matt Beach and Garrett Jones for Jazz at the Undercroft Bar in Bentonville
6.15
6.16
Richard Burnett at JJ's Grill and Chill in Springdale

Jenna and Friends at JJ's Grill and Chill in Rogers

Jake Hertzog Trio for Live at the Five and Dime at the Walmart Museum (outside) in Bentonville
6.17
Earl and Them for happy Hour at George's Majestic Lounge in Fayetteville

Taj Farrant with Nathan Bryce and 357 at the Meteor Guitar Gallery in Bentonville

Blew Reed and the Flatheads at Good Vibrations in Rogers
6.18
Skye Pollard and Averill Cates at Wanderoo Lodge and Bar in Eureka Springs

Oreo Blue at Hero's in Fort Smith
Please Submit Dates for Regional Blues Artists and Group Events HERE
June 10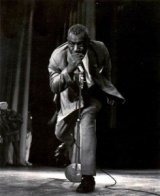 Today's show features music performed
by Bo Carter and Howlin' Wolf

"
I couldn't do no yodelin', so I turned
Howlin' Wolf


Blues Education Supporters
Thanks to the following for their support of blues education.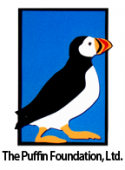 Check Out these regular local radio programs

"The Generic Blues Show" hosted by Paul Kelso airs every Friday night at 9pm on KUAF 91.3FM
Rockin' Hog Radio presents "Sunday Morning Blues" from 8am to 10am every Sunday
LINK
Get Involved with the Ozark Blues Society

Annual membership levels begin at $15 and give you so much in return, including meeting new friends while enjoying the best blues artists in the area.
By being a member of The Ozark Blues Society of Northwest Arkansas, you are helping to support the Arts and to preserve the Original American Art Form known as The Blues.
Membership Benefits Include:

Weekly E-newsletter
Opportunities to win tickets to events
VIP seating at events (when available)
Discounts on OBS merchandise
Social networking – meeting other people who also love the blues
Opportunities to volunteer on OBS committees and at events
Ability to attend board meetings and vote on upcoming organizational issues and elections
Visit our Website to renew or join! Ozarkbluessociety.org