Today's newsletter brings us another week with many upcoming events, activities, and most importantly approaching deadlines. Please hang in there with me as you scroll through this, another lengthy edition, of our newsletter. The events start with tonight's Brews and Blues Happy Hour in Fayetteville with the amazing DK Harrell. This weekend wraps up with a celebration of life for a beloved local drummer, Randy Reece. Read on below for the info on both of these events. The other thing happening this weekend is deadlines. The first is the Blues Foundation's BMA submission process. It hits it's first deadline Saturday, when the cost of submissions increases. Also tomorrow is the final day for regional blues musicians to submit their CD's to Ozark Blues Society as a first step toward submission to the Blues Foundation's 2023 Best Self-Produced CD competition. You will find articles below with all the information about these competitions as well as a new call for local bands seeking opportunities to play during Bikes, Blues, and BBQ.
Finally, don't forget to share with your blues musician friends about the Ozark Blues Society's 2022 Blues Challenge in Bentonville. There is just over a week left to register for this event which is the first step for those seeking to participate in the January 2023 International Blues Challenge in Memphis. Registration closes at midnight, Saturday, October 8th. Read on below or visit our website www.ozarkbluessociety.org to learn more.

Lastly, please consider joining us at
next week's Ozark Blues Society Board of Director's meeting and don't forget to get your tickets for Good News and the Blues which is coming up in just two weeks. Articles about both of these activities can be found below.
Do always remember, this is YOUR newsletter! Please send feedback or suggestions our way. You will find Sandy's email address below.
We appreciate our readers and want
to see
your ideas included!
Calling all NWA/OK/MO bands
Musicians, check out this opportunity shared by Liz Lottmann
There's going to be an off-site stage
for Bikes, Blues, and BBQ on Morsani Dr. in Rogers. They just got the permits, so they're only just now booking bands for Oct. 5, 6, 7 and 8. They're bringing in the stage/sound/lights from the company that Sturgis Bike Rally uses.Call Rick at 479-445-5695, and pick a date!
Brews and Blues Happy Hour
with
D K Harrell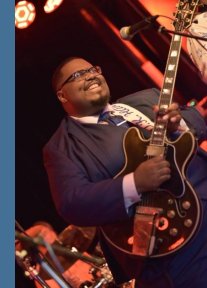 Have a drink, make new connections, and listen to one of the best up-and-coming blues musicians, DK Harrell!
The Pryor Center 1 East Center Street Room 270 Fayetteville, AR 72701
*******

Join us Friday, September 30th for a special music-themed networking happy hour with the Music Education Initiative (MEI). We'll provide drinks and hear from MEI's Executive Director and Co-Founder Orson Weems on their mission to engage, educate, and elevate the next generation of professionals in music and entertainment. We'll also enjoy a performance by the Jus Blues Music Foundation's "2022 King of the Blues" award recipient DK Harrell -
one
of the best up-and-coming blues musicians of the 21st century.
If you're a musician, music-enthusiast,
or just curious about what a replica
of a Delta Blues juke joint is doing
in the middle of the Pryor Center in downtown Fayetteville, this event is for you!
Networking event is open to all,
but participants ages 21+ must

register and show legal ID to receive free drink voucher.

About the Music Education Initiative

The Music Education Initiative brings together students of all ages and music educators with experienced professionals from the music industry. Our unique perspective focuses on musical education in the interest of creating new writing, recording, and performing artists by exposing students to career paths in music at an early age. The overall program is designed to become an essential part of a community's music and entertainment environment with the intention of elevating the music industry.
About DK Harrell

D'Kieran "DK" Harrell was born on April 24, 1998 in Ruston, Louisiana. From the beginning, DK was surrounded by the music of the absolute greats of Blues, R&B, Soul, and Gospel provided mostly by his mother Christal and his grandfather. At age13, he got his first guitar and began to teach himself how to play and sound like all of his heroes, which happened to be the greatest blues guitarists of all time: BB King, Albert King, Freddie King, The King of the Blues. DK's particular obsession with BB King's style and technique has since manifested into his ability to nail the tone and licks of the King with incredible accuracy.
Celebration of Life

for drummer

Randy Reese

Many of us knew the smiling presence and good heart of this wonderful man. Please consider joining his family and friends on Saturday, October 1 at 4:00pm at the Meteor Guitar Gallery in Bentonville.
His daughter, Amy Honecker, shares: We're throwing a big party to celebrate the amazing life of Randy Reese. Good music, food trucks, and BYOB! Come help us celebrate the human that he was and feel his love as we remember the impact he had on all of our lives.
to SUBMIT!

Best Self-Produced

CD Competition
Tomorrow is the final day to submit qualifying CD's for our Best Self-produced CD Competition. The chosen submission will be entered in the Blues Foundation's Best Self-Produced CD competition and the winner is announced at the 2023 International Blues Challenge (need not be present to win.)
First Deadline

Blues Foundation

Blues Music Award

Submissions

From the Blues Foundation:
All musicians are invited to submit their Blues recordings for consideration.
Blues music released between November 1, 2021 and October 31, 2022 is eligible for consideration for a 2023 Blues Music Award Nomination.
Your complete album music must be uploaded as a WAV file with album artwork uploaded as a JPEG or PDF file. If you need assistance with uploading your music, album artwork, and/or liner notes, please contact Joe Whitmer at joe@blues.org.
Submission fees and deadlines:
September 1 – September 30, 2022 - $180 per submission
October 1 – October 18, 2022 - $225 per submission
The submission process officially closes on October 18, 2022. You must upload your music and artwork and complete payment for your submission transaction no later than OCTOBER 18TH to be considered for a Blues Music Award nomination.
One Week Left to Enter!

Ozark Blues Society

Blues Challenge

Registrations are coming in and now is the time to jump over to our website and enter. To find out more, visit www.ozarkbluessociety.org and click on the 2022 Blues Challenge menu tab.
There you will find all the information about the event as well as the registration link. Do remember the band member processing the registration needs to be an active member of Ozark Blues Society.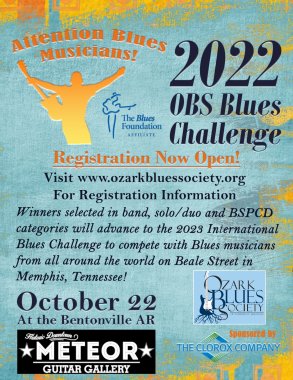 Our Challenge will take place at the Meteor Guitar Gallery in Bentonville, AR, on October 22, 2022. Registration is now open and continues through October 8, 2022. Registration is open to blues bands and solo/duo artists that reside within 250 miles of Bentonville, Arkansas. For more information, visit:
www.ozarkbluessociety.org
Music Moves is gearing up for their signature fundraising event - Good News & The Blues which will be held on October 16 at the Fayetteville Town Center. The event will feature the Blind Boys of Alabama and a catered meal.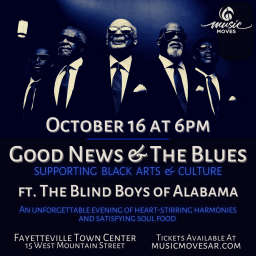 Good News & The Blues featured artists the Blind Boys of Alabama are recogn

ized worldwide as living legends of Gospel music. Celebrated by The National Endowment for the Arts (NEA) and The Recording Academy/GRAMMYs with Lifetime Achievement Awards, inducted into the Gospel Music Hall of Fame, and winners of five GRAMMY® Awards, they have attained the highest levels of achievement in a career that spans over 70 years. The Blind Boys are known for crossing multiple musical boundaries with their remarkable interpretations of everything from traditional Gospel favorites to contemporary spiritual material by songwriters such as Eric Clapton, Prince and Tom Waits. They have appeared on recordings with many artists, including Lou Reed, Peter Gabriel, Bonnie Raitt, Willie Nelson, Aaron Neville, Susan Tedeschi, Ben Harper, Patty Griffin and Taj Mahal with career that has both defined the sound of the American South and pushed it forward from the 20th century into the 21st.
In addition to the musicians, the Blind Boys membership consists of Jimmy "Jimster" Carter, Ricky McKinnie,
Rev. Julius Love, newest singer
Sterling Glass, and Music Director/Guitarist Joey Williams.
Unsigned Only

Music Competition

From Unsigned Only Music Competition
*******
Judges Include Ruthie Foster, Janiva Magness, Blues Music Magazine, and More
Nashville, TN, September 26, 2022 -- The winners of the US-based Unsigned Only Music Competition were announced today. A total of 11 blues artists garnered wins in the 2022 competition.
Taking home First Place in the blues category is Trudy Lynn from Houston, TX for her song "Golden Girl Blues." A living blues legend and music treasure, Trudy Lynn heralded her 75th birthday with her aptly titled winning song. The words "powerhouse," and "dynamo" are often used to describe talented female vocalists and performers, but few are more deserving of such accolades as the 13-time Blues Music Award nominee. Her career has spawned hit blues albums, including the Royal Oaks Blues Café (2013) album which reached #1 on the Billboard Blues Chart. Having emerged as one of the blues' leading female singers, Lynn has received two career-defining awards: the Living Legend Blues Award from the Houston Blues Society and the Jus' Blues Music Foundation's Willie Mitchell Lifetime Artist Award. Her latest album, Golden Girl, was released on Nola Blue Records this year.
Second Place is awarded to Teresa James & The Rhythm Tramps (Los Angeles, CA) for "Takes One To Know One Ft. Anson Funderburgh." With a dozen albums under their belt over 20-plus years, Teresa James & The Rhythm Tramps are a staple of their home city of Los Angeles, while also being an international touring artist. Their 2019 album Here In Babylon was nominated for a Grammy in the Contemporary Blues Album category. A Houston, TX native, Teresa James is the band's soulful lead vocalist and has lent her voice to numerous artists' recordings, including Eric Burdon, Randy Newman, and Tommy Castro. Emerging from the pandemic with new music, the group released the album Rose-Colored Glasses, Vol 1, produced by James' husband Terry Wilson. It boasts a stellar line-up of special guests including Grammy winner Kevin McKendree and his son Yates McKendree, plus Anson Funderburgh, David Millsap (Delbert McClinton), Grammy nominees Dean Parks and Lee Roy Parnell, Grammy winner James Pennebaker, Johnny Lee Schell, and Snuffy Walden, all hailing from Texas.
"Unsigned Only's goal is to provide a vehicle for artists to have their music recognized on an international scale and for them to get the attention they deserve," said Unsigned Only founders Candace Avery and Jim Morgan. "The talent exemplified by these blues winners is of the highest level, and we are so pleased to honor them and their remarkable artistry."
Established in 2012, Unsigned Only has become an important source for discovering new talent and acts as a benchmark for excellence in the arena of contemporary music.
Winners were selected from almost 7,000 entries from all over the world by a judging panel of high-profile music artists and industry experts. More than $150,000 in cash and prizes is awarded to a total of 38 winners, including $20K (US) in cash to the Grand Prize winner. The winning songs can be heard at www.unsignedonly.com/winners.
Judges Include Ruthie Foster, Janiva Magness, Blues Music Magazine, and More
Unsigned Only is sponsored by: Celebrity Access; Dark Horse Institute; Disc Makers; Ernie Ball; Eventric; Lurssen Mastering; My Sheet Music Transcription; Make Music, Inc; Mojave Audio; Radio Airplay; The Music Business Registry; Merch Cat; and View Maniac.
.
Unsigned Only is now accepting entries for the 2023 competition. More information can be found at: https://www.unsignedonly.com.
To hear the winning songs, download low-res photos, and view the complete list of winners, go to: https://www.unsignedonly.com/winners.
The complete list of blues winners is as follows:
First Place
Trudy Lynn (Houston, TX) – "Golden Girl Blues"
Second Place
Teresa James & The Rhythm Tramps (Los Angeles, CA) ­– "Takes One To Know One Ft. Anson Funderburgh"
Honorable Mention
Anthony "Big A" Sherrod (Clarksdale, MS, USA) – "Tried And Tried"
Anthony Geraci (New Haven, CT, USA) – "That Old Pine Box Ft. Sugar Ray Norcia"
Blues Messenger (Leuven, Belgium) – "White Man Boogie"
Bluhauz (Los Angeles, CA, USA) – "Purify My Soul"
Clarence Spady (Paterson, NJ, USA) – "If Only We Could"
Johnny Riley (Groveton, TX, USA) – "Ain't That A Shame"
Junior Wilson (Sandston, VA, USA ) – "Been Blue Before"
Mitch Grainger (Sydney, NSW, Australia) – "Strong Woman"
Too Slim And The Taildraggers (Eagle, ID, USA ) – "Devil's Hostage"
At Our Next

OBS Members Are Always Invited to the General Sessions of our b

oard meetings! The next meeting is scheduled for October 5th at the Holiday Inn in Springdale, AR. The General Session starts at 6:00pm. We meet in our "Blues Enclave" off of the main floor dining area.
If you aren't a member yet, visit our website to join us.


LIVE MUSIC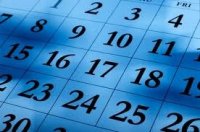 Please enjoy the following listings comprised
of bands, venues, and/or organizations that support Ozark Blues Society. Always check
with individual venues for event details
and schedule changes. Submit weekly listings by emailing: SANDY
9.
30
The Cate Brothers for

Happy Hour

at George's Majestic Lounge in Fayetteville

Jeff Horton Trio at Shirley's Bar in Springdale

Blew Reed and the Flatheads at Good Vibrations in Rogers

Divas on Fire at Benton County Fair in Bentonville

Keith Nicholson at JJ's Grill and Chill in Bella Vista

Buddy Shute and the Motivators at Rowdy Beaver Den in Eureka Springs

Hillberry Harvest Moon Festival at The Farm in Eureka Springs
10.01
Celebration of Life for Randy Reese at Meteor Guitar Gallery in Bentonville

Hillberry Harvest Moon Festival at The Farm in Eureka Springs
10.02
Jenna and the Soul Shakers at Kingfish in Fayetteville

Hillberry Harvest Moon Festival at the Farm in Eureka Springs

Buddy Shute and Mark McGee at Taylor Made Cafe in Conway
10.04
Jazz at the Undercroft Bar in Bentonville

The Chicks at the AMP in Rogers
10.05
Brick Fields Blues Therapy at Moranos in Fayetteville

Ben Harris at Six-Twelve Coffeehouse and Bar in Fayetteville

Bikes, Blues, and BBQ in downtown Rogers
10.06
The Texas Gentleman at the WAC in Fayetteville

Blew Reed and the Flatheads at Pig Trail HD in Rogers

Bikes, Blues, and BBQ in downtown Rogers

Elizabeth Bainbridge Jazz Duo at Rope Hounds in Bentonville
10.07
Earl and Them for

Happy Hour

at George's Majestic Lounge in Fayetteville

Bikes, Blues and BBQ in downtown Rogers

Blew Reed and the Flatheads for First Friday Octoberfest in Bentonville

Fresco Trey at the Meteor Guitar Gallery in Bentonville

Buddy Shute and the Motivators at Rowdy Beaver Tavern in Eureka Springs
10.08
Amina Figarova Quintet for Starlight Jazz Series at WAC in Fayetteville

Bikes, Blues, and BBQ in downtown Rogers

Hillberry Harvest Moon Festival at The Farm in Eureka Springs
10/14 Scotty Austin with The Alive at the Meteor Guitar Gallery in Bentonville

10/16 Good News and the Blues at Fayetteville Town Center in Fayetteville

10/21 Rompin' Ronnie Hawkins and the Hawks Tribute at Meteor Guitar Gallery in Bentonville

10/22 OBS Blues Challenge 2022 at the Meteor Guitar Gallery in Bentonville

10/27 John Moreland at the Meteor Guitar Gallery in Bentonville
11/04 Toots Thielemans Centennial Tribute at Roots HQ in Fayetteville
Please Submit Dates for Regional Blues Artists and Group Events HERE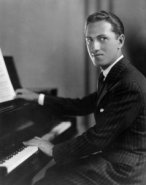 Today's show features music by George Gershwin and B.B. King

"Life is a lot like jazz...it's best when you improvise
."
George Gershwin

Blues Education Supporters
Thanks to the following for their support of blues education.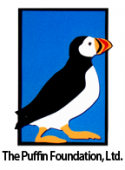 Check Out these regular local radio programs

"The Generic Blues Show" hosted by Paul Kelso airs every Friday night at 9pm on KUAF 91.3FM
Rockin' Hog Radio presents "Sunday Morning Blues" from 8am to 10am every Sunday
LINK
Get Involved with the Ozark Blues Society

Annual membership levels begin at $15 and give you so much in return, including meeting new friends while enjoying the best blues artists in the area.
By being a member of The Ozark Blues Society of Northwest Arkansas, you are helping to support the Arts and to preserve the Original American Art Form known as The Blues.
Membership Benefits Include:

Weekly E-newsletter
Opportunities to win tickets to events
VIP seating at events (when available)
Discounts on OBS merchandise
Social networking – meeting other people who also love the blues
Opportunities to volunteer on OBS committees and at events
Ability to attend board meetings and vote on upcoming organizational issues and elections
Visit our Website to renew or join! Ozarkbluessociety.org