Obviously there are any number of "things" we can choose to fill. This next week, though the live music calendar may be a bit sparse, I trust you will all enjoy being with family and friends, filling up your plates with your favorite food. Me? Actually Thanksgiving day will be a driving day as my mom and I travel to visit my sister in Florida. Our family holidays are being upended a bit by a number of (good) changes this year,
so I am just trying to take on a
go with the flow mindset.
It is the sincere hope
of all of us on the Board of directors
of Ozark Blues Society that you have a wonderful Thanksgiving!
This week's articles feature information on another ticket giveaway coming up for our readers. In partnership with the Walton Arts Center, we will be offering a set of two tickets to the Million Dollar Quartet show. Read on below for more information and learn how you can enter. We also have an article on tonight's event at The Juke Joint Project at the Pryor Center. The Divas on Fire will be performing a show at 7pm on November 18th following the Lights of the Ozarks Parade. Lastly, we have a date for our annual IBC Fundraiser. Please mark your calendar and consider supporting our funding of our Blues Challenge winners, the Downtown Livewires, upcoming trip to Memphis
to compete in IBC. Read on below for
the ticket link and more!

And last but not least, a reminder on how to sign up to support Ozark Blues Society when shopping on Amazon. Please consider this option to support us while doing your holiday shopping.
Not seeing articles and calendar listings for your favorite artist? Do always remember, this is YOUR newsletter! Please consider sharing dates that are not included in the community calendars we use to compile our newsletter. You may send information, feedback, and suggestions our way. Just click on Sandy's email address below.
We appreciate our readers and want
to see
your ideas included!
Divas On Fire

at the Juke Joint Project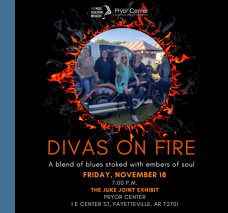 After the Lights of the
Ozarks holiday celebration on the
Square, come inside the Pryor Center to take the chill off
and see a HOT performance by
the DIVAS ON FIRE at the
Juke Joint Project! You won't want
When: Friday,
November 18, 2022 starting at
7:00PM.
for WAC show

Once again the Walton Arts Center will be partnering with us to offer
a set of tickets to one lucky reader
of this newsletter! This is a bit different show than a straight
up blues artist, but we think our readers might enjoy this special Christmas oriented show.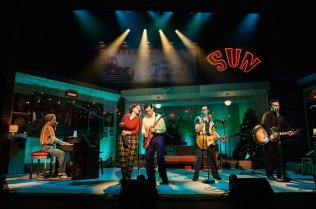 The Walton Arts Center shared the following about the show:
"Johnny Cash, Jerry Lee Lewis,
Carl Perkins and Elvis Presley come together again to celebrate the most wonderful time of the year.
Sun Records, now donned with
a Christmas tree, garland, and mistletoe, rings with the sounds of the season and the chart toppers that made these four famous.
Follow along the gang's usual antics as we journey through a story of Christmas past, present and future. It's a jam-packed evening
of holidays hits and classic characters you
We are awaiting word about which of the three shows the tickets will be for, BUT, in the meantime, we will start taking entries from anyone who would be able to go to ANY one of the shows. The shows are at 8pm on December 2nd and 3rd, and a 2pm show on Saturday, December, 3rd. We will announce the date/time for the show in next week's newsletter. As we did for the last ticket giveaway, OBS current members (new and renewed included) get a complimentary extra, second entry! To enter,
CLICK HERE TO EMAIL SANDY
Put "WAC Tickets" in the subject line and put your name, email, and phone number in the body of the email. Entries will be accepted through midnight, Monday, November 28, 2022. The drawing will occur on Tuesday, November 29, 2022. (drawing time TBD)
Mark Your Calendar

IBC Fundraiser

Bound For Beale

With our challenge behind us,
we are now planning our annual
IBC Fundraiser. Ozark Blues Society is proud that we have been able
to offer an above average sponsorship amount to the acts representing Northwest Arkansas
at the International Blues
Challenge each year. It may sound repetitive, but it's true, we couldn't
do it without your help! We would love it if you would mark your calendar and plan to come out
and support our fundraising efforts while cheering on our IBC bound act, the Downtown Livewires. The fundraiser will also feature our 2022 Best Self-produced CD winner, Buddy Shute and the Motivators,
as well as our 2021 Challenge winner, the Jeff Horton Band.

The date is set for Saturday, January 14, 2023 at the Meteor Guitar Gallery in Bentonville

We are excited to announce
the ticket link is ready NOW! If you want to grab one of the limited, reserved table seats, consider jumping in soon.
Tickets for this fundraiser are $35 for reserved table seating, and $25 for general admission. To grab your spot, click the link HERE:
And don't forget, the 2023 International Blues Challenge is being held in Memphis January 24-28th. If you have never been to the IBC, perhaps this is your year to go and root for The Downtown Livewires as they represent Northwest Arkansas. For information on IBC, including links to hotel rooms and tickets, visit:
Support Ozark Blues Society

Holiday Shopping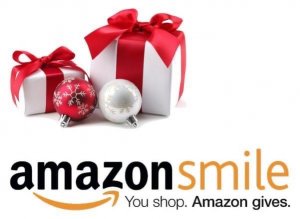 holiday shopping, remember you
can
sign up for AmazonSmile
Just locate "AmazonSmile"
on the drop-down menu on your computer, or open the pop-up menu on your phone and select
"Gifting, Registry & Charity", then select Ozark Blues Society of Northwest Arkansas, Inc. and you are good to go!
LIVE MUSIC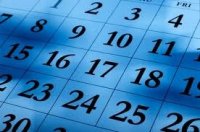 Please enjoy the following listings comprised
of bands, venues, and/or organizations that support Ozark Blues Society. Always check
with individual venues for event details
and schedule changes. Submit weekly listings by emailing: SANDY
11.
18
Bob Seger Tribute for

Happy Hour

at George's Majestic Lounge in Fayetteville

Divas on Fire at The Juke Joint Project at Pryor Center in Fayetteville (following lights of the Ozarks Parade)

Keith Nicholson at JJ's Grill and Chill in Springdale

Blew Reed and the Flat Heads at TxAR House in Rogers
11.20
11.21
11.22
The Last Waltz Tribute at George's Majestic Lounge in Fayetteville

Jazz at the Undercroft Bar in Bentonville


Vince Turner at JJ's Grill and Chill in Bella Vista
11.23
Brick Fields Blues Therapy at Moranos in Fayetteville

Ben Harris at Six-Twelve Coffeehouse and Bar in Fayetteville

Richard Burnett at JJ's Grill and Chill in Bella Vista
11.24 HAPPY THANKSGIVING!
11.25
12/2 Northwest Arkansas Jazz Society Tricennial Concert at Roots HQ in Fayetteville


12/2-12/3 Million Dollar Quartet at the WAC in Fayetteville

1/23/2023 Ana Popovic at The Meteor Guitar Gallery in Bentonville


Please Submit Dates for Regional Blues Artists and Group Events HERE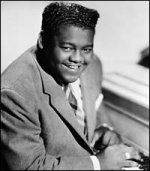 Today's show features music performed by Fats Domino and Hank Ballard

"Rock 'n' Roll is good for the soul, for the well being, for the psyche, for your everything.
Hank Ballard

Blues Education Supporters
Thanks to the following for their support of blues education.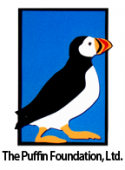 Check Out these regular local radio programs

"The Generic Blues Show" hosted by Paul Kelso airs every Friday night at 9pm on KUAF 91.3FM
Rockin' Hog Radio presents "Sunday Morning Blues" from 8am to 10am every Sunday
LINK
Get Involved with the Ozark Blues Society

Annual membership levels begin at $15 and give you so much in return, including meeting new friends while enjoying the best blues artists in the area.
By being a member of The Ozark Blues Society of Northwest Arkansas, you are helping to support the Arts and to preserve the Original American Art Form known as The Blues.
Membership Benefits Include:

Weekly E-newsletter
Opportunities to win tickets to events
VIP seating at events (when available)
Discounts on OBS merchandise
Social networking – meeting other people who also love the blues
Opportunities to volunteer on OBS committees and at events
Ability to attend board meetings and vote on upcoming organizational issues and elections
Visit our Website to renew or join! Ozarkbluessociety.org