Whew! What a couple of weeks we
have had. Being from the upper Midwest, winter weather doesn't seem out of place this time of year, but seriously, any time you get three rounds in a row of winter storms AND they include all sorts of wintry precipitation, well, that starts moving beyond fun for most everyone. Thankfully we are launching into a weekend of more moderate February weather. Might
just be a great time to get out and
take in some local, live music!


This week we have a new article about the upcoming Celebration of Support for Ocie Fisher. Ocie has been a staple of Ozark Blues Society's Blues in the Schools presentations over the years and a beloved performer in Northwest Arkansas and beyond. Read on below for more information and the link for tickets.
The UA Department of Music's Black Music Symposium has kicked off and runs through Sunday. Check out the article below for information about the various presentations that are available
as part of this event. Many performances and events open to the public. And don't forget to keep an eye on the upcoming events listed at the end of the calendar. There is something there for everyone!
Always remember, this is YOUR newsletter! Please consider sharing dates that for your favorite artists that are not included
in the community calendars we use. We would also love to have a local live blues music reporter to share stories for the newsletter. Many bands have time challenges in submitting information and this would be a great way for fans to show them some love! Please send questions, information, feedback, and suggestions our way. Just click on Sandy's email address below.
We appreciate our readers and want
to see
your ideas included!
UA Department of Music

Black Music Symposium

The U of A Department of Music
will host its highly anticipated
annual Black Music Symposium Feb. 1-5, which is dedicated to educating and exploring the music contributions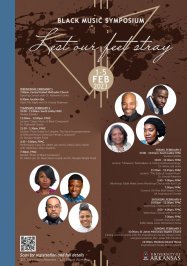 "This year's theme, 'Lest Our Feet Stray,' aims to invoke a spirit
of remembrance of Black music genres that were integral to the survival of Black Americans during slavery, the Jim Crow South
and the Civil Rights Movement,"
said Grammy Award-winning educator Jeffrey Allen Murdock, who is the symposium's founder.
"Throughout the week, the symposium will feature lectures that support the theme by exploring the ways in which Gospel music and Black Art Song are related to the experiences of Black musicians as well as social movements," said Murdock, who is also the U of A's director of choral activities, an associate professor of music and conductor of the university's renowned Inspirational Chorale.
"We're so excited to share this series of events with the community and to welcome all to experience this amazing celebration of Black music, history, culture and contributions," he added.
The symposium will conclude with a community workshop and concert with Grammy-winning Gospel artist Kurt Carr.
All events are free and open to the public, unless otherwise noted. Lecture, concert and Kurt Carr Workshop ticket packages are available; register online.
Celebration to Support

Ocie Fisher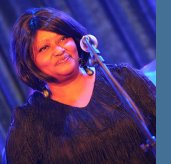 Divas On Fire is asking for your support for our
dear Ocie, who is struggling with extreme health issues. Everyone
in Northwest Arkansas
and tri-state area have enjoyed her performances for decades and are missing her.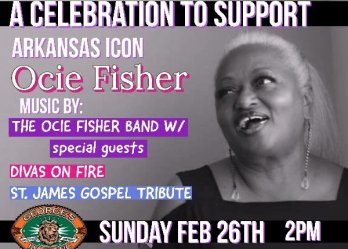 Please come and enjoy these
great performances by Divas On Fire and members of Ocie's bands throughout the years, to benefit this outstanding artist.
Purchase you tickets HERE:
LIVE MUSIC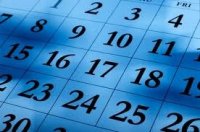 Please enjoy the following listings comprised
of bands, venues, and/or organizations that support Ozark Blues Society. Always check
with individual venues for event details
and schedule changes. Submit weekly listings by emailing: SANDY
2.0
3
2.04
Kurt Carr and the Eddie Wade Jones Chorus for "Lest Our Feet Stray" at Faulkner PAC at UA in Fayetteville
2.05
"Lest Our Feet Stray" UA Department of Music Symposium in Fayetteville
2.06
Fayetteville Jazz Collective at George's Majestic Lounge in Fayetteville

Vince Turner at JJ's Grill and Chill in Springdale
2.07
Jake Hertzog Trio at Faulkner PAC at UA in Fayetteville

Keith Nicholson at JJ's Grill and Chill in Rogers

Jazz at the Undercroft Bar in Bentonville
2.08
Brick Fields Blues Therapy at Moranos in Fayetteville

Ben Harris at Six-Twelve Coffeehouse and Bar in Fayetteville

Gary Hutchison at JJ's Grill and Chill in Fort Smith
2.09
2.10
Keith Nicholson at JJ's Grill and Chill in Springdale

Blew Reed and the Flatheads at the Boars Nest in Rogers

Sawyer Hill and the Salesmen at the Meteor Guitar Gallery in Bentonville
2.11
The Amy Winehouse Experience with Jenna and the Soul Shakers at Meteor Guitar Gallery in Bentonville

2/17-18 Arkansas Black Music and Film Expo at George's Majestic Lounge in Fayetteville


2/25 Alex Lopez and Crystal Shawanda at the Meteor Guitar Gallery in Bentonville

2/25 Larkin Poe Blood Harmony Tour at George's Majestic Lounge in Fayetteville

2/26 Benefit for Ocie Fisher at George's Majestic Lounge in Fayetteville

3/4 Ulysses Owens Jr's Generation Y at WAC in Fayetteville

3/24-3/25 Taj Farrant with Nathan Bryce and Loaded Dice at the Meteor Guitar Gallery in Bentonville

04/28 Tedeschi/Trucks Band at Simmons Bank Arena in Little Rock


Please Submit Dates for Regional Blues Artists and Group Events HERE
February 3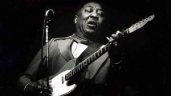 Today's show features music performed by Muddy Waters and B.B. King



"Of course that was my idol, Son House. I think he did a lot for the Mississippi slide down there.
Muddy Waters

Thanks to the following for their support of blues education.
Please check back for updates
Listen and enjoy these weekly radio and streaming blues shows

Get Involved with the Ozark Blues Society

Annual membership levels begin at $15 and give you so much in return, including meeting new friends while enjoying the best blues artists in the area.
Your membership support of Ozark Blues Society of Northwest Arkansas helps us pursue our mission to preserve the Original American Art Form known as The Blues, supports live blues performances, and provides educational programs for all ages.
Membership Benefits Include:

Weekly E-newsletter
Opportunities to win tickets to events
VIP seating at events (when available)
Social networking – meeting other people who also love the blues
Opportunities to volunteer on OBS committees and at events
Ability to attend board meetings and vote on upcoming organizational issues and elections
Visit our Website to renew or join! Ozarkbluessociety.org