So, with the completion of our annual blues challenge and the fundraiser that supports it, the Ozark Blues Society Board of Directors is entering our annual business review period where we review our annual finances, our bylaws, our event planning, and prepare for the 2023 annual meeting/officer elections. This year the offices up for election are president and secretary. We will soon be seeking nominations for these positions on the board, so be thinking. In the meantime,
we would LOVE to hear your thoughts
on what we are doing right, and what
we might do better. Also, any
thoughts on what should be our focus (education, small events, large events, social gatherings for members, etc) would be highly desired. Our annual meeting
has been scheduled for April 5, 2023. Please send questions and comments
by email (HERE) to Vice-President Sandy McCann and help us make Ozark Blues Society the best it can be!

This week we have a new article about one of our partner organizations, The Music Education Initiative. Many of you know them from events at The Juke Joint Project they are featuring at The Pryor Center in Fayetteville. Read on below to learn more about the connections their organization is building.
Returning from last week is the article about the upcoming Celebration of Support for Ocie Fisher. Ocie has been a staple of Ozark Blues Society's Blues in the Schools presentations over the years and a beloved performer in Northwest Arkansas and beyond. Read on below for more information and the link for tickets.
Always remember, this is YOUR newsletter! Please consider sharing dates that for your favorite artists that are not included
in the community calendars we use. We would also love to have a local live blues music reporter to share stories for the newsletter. Many bands have time challenges in submitting information and this would be a great way for fans to show them some love! Please send questions, information, feedback, and suggestions our way. Just click on Sandy's email address below.
We appreciate our readers and want
to see
your ideas included!
Northwest Arkansas Non-profit
The Music Education Initiative

Plays Role at 2023 Folk Alliance
International Conference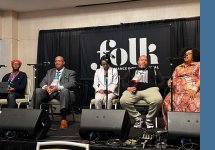 The Northwest Arkansas music ecosystem was represented well, as The Music Education
Initiative's
Co-Founder and Executive Director, Orson Weems (a first time conference attendee),
was a guest host emcee for one of the 2023 Folk Alliance International Conference's premiere
showcases that featured the Grammy nominated The Milk Carton Kids,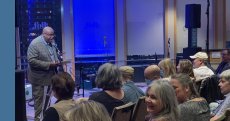 Tall Heights,
Ron Artist II, Heather Pierson, Rachel Sage, and Dan Navarro.
During the conference that
concluded yesterday in Kansas City, Missouri, Mr. Weems also served as a panelist during each
of the three days
of the inaugural Black American Music Summit.
The Music Education Initiative aims
to cultivate new writing, recording, performing artists,
entertainers
and industry personnel by providing interested parties with exposure
to music and
entertainment career paths and opportunities through
its emphasis on musical and entertainment
education.
We engage in several distinct,
•
Educational & Developmental Training/Content Development
•
Artist Development workshops
and accelerator
•
Workforce Development Training
for
Music, Entertainment and Live Events
•
Public Presentations and Performances, Engagements,
Follow the Music Education Initiative on Facebook HERE.
Celebration to Support

Ocie Fisher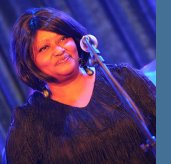 Divas On Fire is asking for your support for our
dear Ocie, who is struggling with extreme health issues. Everyone
in Northwest Arkansas
and tri-state area have enjoyed her performances for decades and are missing her.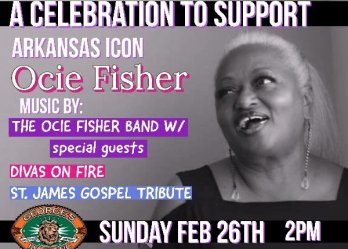 Please come and enjoy these
great performances by Divas On Fire and members of Ocie's bands throughout the years, to benefit this outstanding artist.
Purchase you tickets HERE:
LIVE MUSIC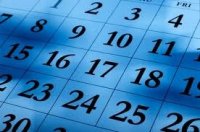 Please enjoy the following listings comprised
of bands, venues, and/or organizations that support Ozark Blues Society. Always check
with individual venues for event details
and schedule changes. Submit weekly listings by emailing: SANDY
2.
10
Keith Nicholson at JJ's Grill and Chill in Springdale

Blew Reed and the Flatheads at the Boars Nest in Rogers

Sawyer Hill and the Salesmen at the Meteor Guitar Gallery in Bentonville
2.11
King Cabbage at George's Majestic Lounge in Fayetteville

The Amy Winehouse Experience with Jenna and the Soul Shakers at Meteor Guitar Gallery in Bentonville
2.14
Elizabeth Bainbridge Jazz Duo at Levi's in Rogers

Jazz at the Undercroft Bar in Bentonville
2.15
Brick Fields Blues Therapy at Moranos in Fayetteville

Ben Harris at Six-Twelve Coffeehouse and Bar in Fayetteville
2.16
NAJS Monthly Jazz Jam at Levi's Gastrolounge in Rogers

Richard Burnett at JJ's Grill and Chill in Rogers
2.17
Ultra Suede for Happy Hour at George's Majestic Lounge in Fayetteville

The Rodney Block Collective for Arkansas Black Music Expo at Fayetteville Town Center in Fayetteville

Dispositions/Endfall/Gallowalker/Spare the Dead at the Meteor Guitar Gallery in Bentonville
2.18
Arkansas Black Music and Film Expo at George's Majestic Lounge in Fayetteville



2/25 Alex Lopez and Crystal Shawanda at the Meteor Guitar Gallery in Bentonville

2/25 Larkin Poe Blood Harmony Tour at George's Majestic Lounge in Fayetteville

2/26 Benefit for Ocie Fisher at George's Majestic Lounge in Fayetteville

3/3 Matumaini-Expressions of Struggles and Freedom at The Juke Joint Project at the Pryor Center in Fayetteville

3/4 Ulysses Owens Jr's Generation Y at WAC in Fayetteville

3/24-3/25 Taj Farrant with Nathan Bryce and Loaded Dice at the Meteor Guitar Gallery in Bentonville

04/28 Tedeschi/Trucks Band at Simmons Bank Arena in Little Rock


Please Submit Dates for Regional Blues Artists and Group Events HERE
February 10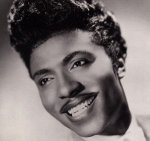 Today's show features music performed by Little Richard and Chick Webb



to give my love to everybody, and let them know that the grass may look greener on the other side, but believe me, it's just as
Little Richard

Thanks to the following for their support of blues education.
Please check back for updates
Listen and enjoy these weekly radio and streaming blues shows

Get Involved with the Ozark Blues Society

Annual membership levels begin at $15 and give you so much in return, including meeting new friends while enjoying the best blues artists in the area.
Your membership support of Ozark Blues Society of Northwest Arkansas helps us pursue our mission to preserve the Original American Art Form known as The Blues, supports live blues performances, and provides educational programs for all ages.
Membership Benefits Include:

Weekly E-newsletter
Opportunities to win tickets to events
VIP seating at events (when available)
Social networking – meeting other people who also love the blues
Opportunities to volunteer on OBS committees and at events
Ability to attend board meetings and vote on upcoming organizational issues and elections
Visit our Website to renew or join! Ozarkbluessociety.org