Perhaps, many of our readers join me
in remembering the old series "Dragnet." As I have been thinking about what to write this week, Officer Joe Friday's "All
we want are the facts, ma'am" popped into my head. What facts, you may be asking? Well, I most certainly appreciate ALL input from our readers as it allows me to fix items in the calendar and other things I may have missed in the final edit each week, but honestly, this week I have come face to face with the fact that we continue to need more input from "reporters." This past week it came to my attention that a reader was concerned that we had not run a feature article honoring Terry Cagle's passing. First let me say, the Board of Directors of Ozark Blues Society, like many of you, was stunned by the loss of not only a great musician, but such a fixture in the local music scene and we wish peace to his family and friends who are grieving their loss. The fact that we didn't run an article is that there wasn't one to run. As the editor, I receive, edit and format submitted articles and press releases, and compile the calendar from musician's email submissions and local community calendars. I also update the "On This Day in Blues History" and "This Week's Quote" found in the right hand column. I am occasionally tasked with writing an article for events being presented by Ozark Blues Society since
I am also on the board and involved
in the planning. As a volunteer in my role as editor, I use my time to do a proper
edit and send of this E-News each week. Having observed one of my kids fulfill the role as editor of the FHS School Newspaper (back in 2013 when it had
a print edition) I am keenly aware that
we are lacking writers/reporters here
at "Blues News You Can Use." If you are reading this and would be willing to submit written pieces for our newsletter,
please reach out to SANDY. If you would like to know more about our submission procedures, please visit our website for our current promotion procedures HERE Thanks!

Check out the new article this week about officer elections and our annual meeting. The nominating committee's slate of candidates will be announced soon and submission of potential candidates from the general membership opens soon. Read on for how to participate.
Don't miss returning articles this week. This Sunday is the Celebration of Support for Ocie Fisher and we also have an article for an upcoming concert at Subiaco Academy.
Read on below for more information on both of these topics.
Always remember, this is YOUR newsletter! Please consider sharing dates that for your favorite artists that are not included
in the community calendars we use. We would also love to have a local live blues music reporter to share stories for the newsletter. Many bands have time challenges in submitting information and this would be a great way for fans to show them some love! Please send questions, information, feedback, and suggestions our way. Just click on Sandy's email address below.
We appreciate our readers and want
to see
your ideas included!
THIS SUNDAY!

Celebration to Support

Ocie Fisher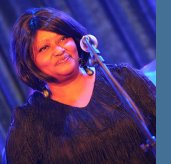 Divas On Fire is asking for your support for our
dear Ocie, who is struggling with extreme health issues. Everyone
in Northwest Arkansas
and tri-state area have enjoyed her performances for decades and are missing her.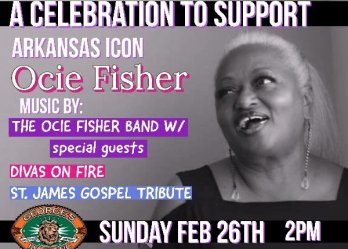 Please come and enjoy these
great performances by Divas On Fire and members of Ocie's bands throughout the years, to benefit this outstanding artist.
Purchase you tickets HERE:
Mark Your Calendar

for the OBS

2023 Annual Meeting

Join us on Wednesday, April 5th for our Annual Meeting and board elections. The meeting is open to all who are interested, however, you must hold a current OBS membership in order to vote. The positions
of President and Treasurer are
up for election this year. Our nominating committee is working
on their recommendations for the officer positions. Nominations from the general membership for officers
or general board positions are open from March 5-22, 2023. For more information,
or to submit a nomination, please email Sandy McCann

Roots Music Artist

Dylan Earl

In Concert at Subiaco

As we continue to show support for various unique live music venues,
we once again are sharing a concert offered by Subiaco Academy.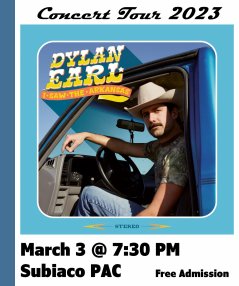 This time the featured artist is
2008
Subiaco
graduate,
Dylan Earl.
Dylan has been very successful writing and touring with his original music over the last few years.
His
roots oriented music ventures
into underground country as well as blues. If you love, great original music, try to catch Dylan as he tours in support of the release of his latest album "I saw the Arkansas."
For more information about Dylan, check out his page on Bandcamp.

LIVE MUSIC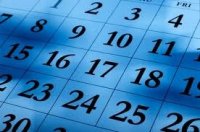 Please enjoy the following listings comprised
of bands, venues, and/or organizations that support Ozark Blues Society. Always check
with individual venues for event details
and schedule changes. Submit weekly listings by emailing: SANDY
2.
24
Full House and Bel Airs for Happy Hour at George's Majestic Lounge in Fayetteville

Brick Fields at Boston Mountain Brewing in Fayetteville

Aubrey Logan at Faulkner Center for Performing Arts at UA in Fayetteville

Buddy Shute and the Motivators at New Dehli Cafe in Eureka Springs
2.25
Larkin Poe Blood Harmony Tour

at George's Majestic Lounge in Fayetteville

Circle of Thirds at Six-Twelve Coffeehouse and Bar in Fayetteville

Alex Lopez and Crystal Shawanda at the Meteor Guitar Gallery in Bentonville

Bentonville High School Jazz Orchestra at Bentonville Public Library in Bentonville
2.26
Celebration of Support for Ocie Fisher at George's Majestic Lounge in Fayetteville
2.28
3.01
Brick Fields Blues Therapy at Moranos in Fayetteville

Ben Harris at Six-Twelve Coffeehouse and Bar in Fayetteville

Elizabeth Bainbridge Jazz Duo at Sassafras Winery in Springdale
3.03
Matumaini-Expressions of Struggles and Freedom at The Juke Joint Project at the Pryor Center in Fayetteville
3.04
Ulysses Owens Jr's Generation Y at WAC in Fayetteville

Alex Lopez and Crystal Shawanda at the Meteor Guitar Gallery in Bentonville

Larkin Poe Blood Harmony Tour

at George's Majestic Lounge in Fayetteville



3/24-3/25 Taj Farrant with Nathan Bryce and Loaded Dice at the Meteor Guitar Gallery in Bentonville

4/7 Brianna Thomas Sextet at Starr Theater WAC in Fayetteville

04/28 Tedeschi/Trucks Band at Simmons Bank Arena in Little Rock


Please Submit Dates for Regional Blues Artists and Group Events HERE
February 24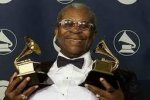 Today's show features music performed by B.B. King



"I'm trying to get people to see
that we are our brother's keeper. Red, white, black, brown or yellow, rich or poor, we all have the blues."
B.B. King

Thanks to the following for their support of blues education.
Please check back for updates
Listen and enjoy these weekly radio and streaming blues shows

Get Involved with the Ozark Blues Society

Annual membership levels begin at $15 and give you so much in return, including meeting new friends while enjoying the best blues artists in the area.
Your membership support of Ozark Blues Society of Northwest Arkansas helps us pursue our mission to preserve the Original American Art Form known as The Blues, supports live blues performances, and provides educational programs for all ages.
Membership Benefits Include:

Weekly E-newsletter
Opportunities to win tickets to events
VIP seating at events (when available)
Social networking – meeting other people who also love the blues
Opportunities to volunteer on OBS committees and at events
Ability to attend board meetings and vote on upcoming organizational issues and elections
Visit our Website to renew or join! Ozarkbluessociety.org