One of Ozark Blues Society's goals (including through this newsletter) is to support live music. You may notice that we feature some non-blues performances. There are several considerations we use to determine when to carry these events. First, we focus our calendar entries on blues artists and venues we have personal relationships with. To compile the listings we rely on community calendars and the venue websites as well as weekly email submissions from artists. Sadly, time does not allow for visiting individual artist websites or social media sites when compiling the calendar. Once we add all the listings from our partners, we add regional blues events we become aware of, and finally non-blues events of community interest. With the spring concert season at UA underway, you will find listings for those events in our calendar going forward. Here's to hoping everyone finds something special they want to go out and enjoy.
This week we again are sharing an article about officer elections and the upcoming OBS annual meeting. Though we have to delay the nominating committee's announcement of their slate of candidates until next week, please be aware that the opportunity for members of OBS to submit candidates is now officially open. Check out the article below for more information on for how to participate.
Always remember, this is YOUR newsletter! Please consider sharing dates that for your favorite artists that are not included
in the community calendars we use. We would also love to have a local live blues music reporter to share stories for the newsletter. Many bands have time challenges in submitting information and this would be a great way for fans to show them some love! Please send questions, information, feedback, and suggestions our way. Just click on Sandy's email address below.
We appreciate our readers and want
to see
your ideas included!
Mark Your Calendar

for the OBS

2023 Annual Meeting

Join us on Wednesday, April 5th for our Annual Meeting and board elections. The meeting is open to all who are interested, however, you must hold a current OBS membership in order to vote. The positions
of President and Treasurer are
up for election this year. Our nominating committee is working
on their recommendations for the officer positions. Nominations from the general membership for President, Treasurer,
or general board positions are now open and will be accepted until March 22, 2023. For more information,
or to submit a nomination, please email Sandy McCann

LIVE MUSIC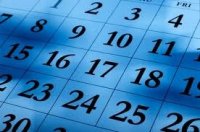 Please enjoy the following listings comprised
of bands, venues, and/or organizations that support Ozark Blues Society. Always check
with individual venues for event details
and schedule changes. Submit weekly listings by emailing: SANDY
3.
10
Earl and Them and Dawn Cate Band for Happy Hour at George's Majestic Lounge in Fayetteville

Blew Reed and the Flatheads at TxAR House in Rogers

Down Home Punch at The Meteor Guitar Gallery in Bentonville
3.11
Honky Tonk Night with Jukebox Confession at the Meteor Guitar Gallery in Bentonville
3.13
Arkansas Brassworks at Faulkner Performing Arts Center at UA in Fayetteville

Jim Mill at JJ's Grill and Chill in Springdale
3.14
UA Schola Cantorum at Faulkner Performing Arts Center in Fayetteville

Keith Nicholson at JJ's Grill and Chill in Springdale

Jazz at the Undercroft Bar in Bentonville
3.15
Brick Fields Blues Therapy at Moranos in Fayetteville

Ben Harris at Six-Twelve Coffeehouse and Bar in Fayetteville

Richard Burnett at JJ's Grill and Chill in Springdale
3.16
3.17
Brick Fields for Happy Hour at George's Majestic Lounge in Fayetteville

St Patrick's Day Party with the Downtown Livewires at The Meteor Guitar Gallery in Bentonville
3.18
Mojohand and Green Acres at the Meteor Guitar Gallery in Bentonville



3/24-3/25 Taj Farrant with Nathan Bryce and Loaded Dice at the Meteor Guitar Gallery in Bentonville

3/28 Roosevelt Collier at the Meteor Guitar Gallery in Bentonville

4/7 Brianna Thomas Sextet at Starr Theater WAC in Fayetteville

4/23 Rebirth Brass Band at George's Majestic Lounge in Fayetteville

4/28 Tedeschi/Trucks Band at Simmons Bank Arena in Little Rock


Please Submit Dates for Regional Blues Artists and Group Events HERE

Today's show features music performed by Arthur Crudup and T-Bone Walker



all right, mama
That's all right

for you
That's all right now, mama
Any way you do."

Arthur

"Big Boy" Crudup

*In order to include quotes from more historic blues artists, we will occasionally use passages of lyrics from songs they originally wrote.


Thanks to the following for their support of blues education.
Please check back for updates
Listen and enjoy these weekly radio and streaming blues shows

Get Involved with the Ozark Blues Society

Annual membership levels begin at $15 and give you so much in return, including meeting new friends while enjoying the best blues artists in the area.
Your membership support of Ozark Blues Society of Northwest Arkansas helps us pursue our mission to preserve the Original American Art Form known as The Blues, supports live blues performances, and provides educational programs for all ages.
Membership Benefits Include:

Weekly E-newsletter
Opportunities to win tickets to events
VIP seating at events (when available)
Social networking – meeting other people who also love the blues
Opportunities to volunteer on OBS committees and at events
Ability to attend board meetings and vote on upcoming organizational issues and elections
Visit our Website to renew or join! Ozarkbluessociety.org