Freddie King sang, "Well, someday, baby
You ain't gonna worry my life anymore"
Life....yesterday, today, and likely tomorrow, the blues are going to hit someone. Yesterday (and somewhat today) was one of those days for me.
Though I must confess, I do recognize the depth of my worry does not match the struggles of early blues artists and the slaves that laid the foundation for Blues music through their oppression. In
Freddie King's rendition of
Big Maceo Merriweather's "Worried Life Blues," we can catch the truth that in life, at some point, we all can get hit with the blues.

Today's new articles include a review of this week's OBS annual meeting AND a "Mark Your Calendar" article with the date for our fall Blues Challenge. You will also find a new call for newsletter submissions.


Always remember, this is YOUR newsletter! Please consider sharing dates that for your favorite artists that are not included
in the community calendars we use. We would also love to have a local live blues music reporter to share stories for the newsletter. Many bands have time challenges in submitting information and this would be a great way for fans to show them some love! Please send questions, information, feedback, and suggestions our way. Just click on Sandy's email address below.
We appreciate our readers and want
to see
your ideas included!
It's OFFICIAL! The 2023 Ozark
Blues Society Blues Challenge has been scheduled for October 14th. Mark your calendar and plan to join us at the Meteor Guitar Gallery in Bentonville for this fun event. Planning is just beginning so watch our website and this newsletter for information on rules and deadlines as it becomes available.
Congratulations!

New OBS Officers

2023 Annual Meeting

The 2023 OBS Annual Meeting
is now in the rear-view mirror.
We congratulate the officers who were both unanimously elected.
Liz Lottmann was reelected to another
2 year term as Board President, and Bruce Barton was elected to his second term as Board Treasurer.
With elections as the primary focus we followed an abbreviated agenda that included welcoming our attending members/guests and enjoying a short presentation about the plans and progress on the restoration of Fayetteville's historic Rockwood Club. We also opened the floor for new business and began the pre-planning for our fall Blues Challenge and other potential 2023 OBS events.
Thank you to the continuing support of our board and general membership. Of note, we recently
lost a couple board members due
to relocation and career changes so we are actively seeking applications for new members for our board
of directors. For more information
It has gone out before, but after being treated to some cool stories from Fayetteville music history at our meeting Wednesday night from the Rockwood Club team, I have been inspired to make a new request for submission of articles for this newsletter. We are seeking articles on events, blues history, resources for blues lovers, and reviews of blues music. For more information of content of articles tied to these topics, please review our promotion procedures on our website HERE or email SANDY
LIVE MUSIC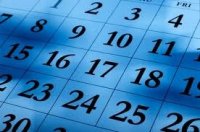 Please enjoy the following listings comprised
of bands, venues, and/or organizations that support Ozark Blues Society. Always check
with individual venues for event details
and schedule changes. Submit weekly listings by emailing: SANDY
4.
07
Swade Diablos for Happy Hour at Gorge's Majestic Lounge in Fayetteville

Brianna Thomas Sextet at Starr Theater WAC in Fayetteville

Elizabeth Bainbridge Jazz Duo at the Inn at Carnal Hall in Fayetteville
4.08
SoNA Battle of the Bands at the WAC inFayetteville

Blew Reed and the Flatheads at the Boar's Nest in Rogers

Caterina Barbieri at the Momentary in Bentonville
4.11
4.12
Brick Fields Blues Therapy at Moranos in Fayetteville

Ben Harris at Six-Twelve Coffeehouse and Bar in Fayetteville
4.13
Latin American Ensemble at Faulkner Perfroming Arts Center at UA in Fayetteville

Candlelight Jazz with Jazz at Lincoln Center at Crystal Bridges Museum in Bentonville

UAFS Jazz Catz at The Annex in Fort Smith
4.14
The Boss Tweeds for Happy Hour at George's Majestic Lounge in Fayetteville

UA Jazz Festival at Faulkner Performing Arts Center at UA in Fayetteville

Elizabeth Bainbridge Jazz Duo at Levi's Gastrolounge in Rogers

The Pinoy Rockstars at the Meteor Guitar Gallery in Bentonville
4.15
Buddy Shute at Jammin' Java in Fayetteville

Blew Reed and the Flatheads at Rowdy Beaver Tavern in Eureka Springs
4/23 Rebirth Brass Band at George's Majestic Lounge in Fayetteville

4/28 Tedeschi/Trucks Band at Simmons Bank Arena in Little Rock


5/16 Emily Nenni @ The Meteor Guitar Gallery in Bentonville

5/17 Black Joe Lewis at George's Majestic Lounge in Fayetteville

Please Submit Dates for Regional Blues Artists and Group Events HERE

Today's show features music performed by Billie Holiday, Bessie Smith, The Crows, and Little Richard



"
I try to be a guide for people, to make their darkness bright and to make the pathway light, and never to condemn or control or criticize."
Little Richard

Thanks to the following for their support of blues education.
Please check back for updates
Listen and enjoy these weekly radio and streaming blues shows

Get Involved with the Ozark Blues Society

Annual membership levels begin at $15 and give you so much in return, including meeting new friends while enjoying the best blues artists in the area.
Your membership support of Ozark Blues Society of Northwest Arkansas helps us pursue our mission to preserve the Original American Art Form known as The Blues, supports live blues performances, and provides educational programs for all ages.
Membership Benefits Include:

Weekly E-newsletter
Opportunities to win tickets to events
VIP seating at events (when available)
Social networking – meeting other people who also love the blues
Opportunities to volunteer on OBS committees and at events
Ability to attend board meetings and vote on upcoming organizational issues and elections
Visit our Website to renew or join! Ozarkbluessociety.org