Jamaican Country-Reggae Artist
Wesrok
Now Booking U.S. Festivals & Clubs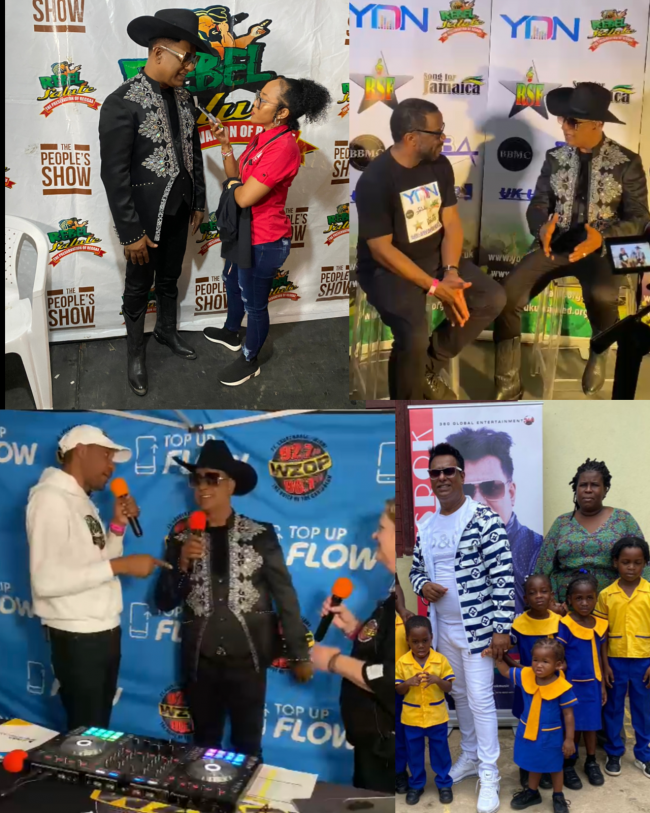 Wesrok has been gracing the stages of the largest festivals all over Jamaica before debuting in the US this year. With his black 10-gallon cowboy hat, jeans and boots,

Wesrok is blazing a trail in the United States with his unique blend of country-reggae!
The shows in the US are Wesrok's most ambitious venture overseas to date. In early August, he performed at Trinity Fest in Poolesville, Maryland, a show that also featured I-Octane and Nesbeth. He did two shows in Texas, traditionally one of country music's most fertile stomping grounds.The crowd went wild at Houston Reggae Fest which attracted a diverse audience of West Indians and Africans. He also performed at Heroes Lounge, a popular spot in Dallas with fans of country and reggae music. His sets are a combination of beloved country hits from artists like Kenny Rogers, and his original music.
"Country reggae is not a subgenre but a new brand,
not quite country, not quite reggae.
A brand-new flavour for the masses."

"Performing in Texas is a dream come true. I grew up on country music, so to perform in a state that loves country music is special,"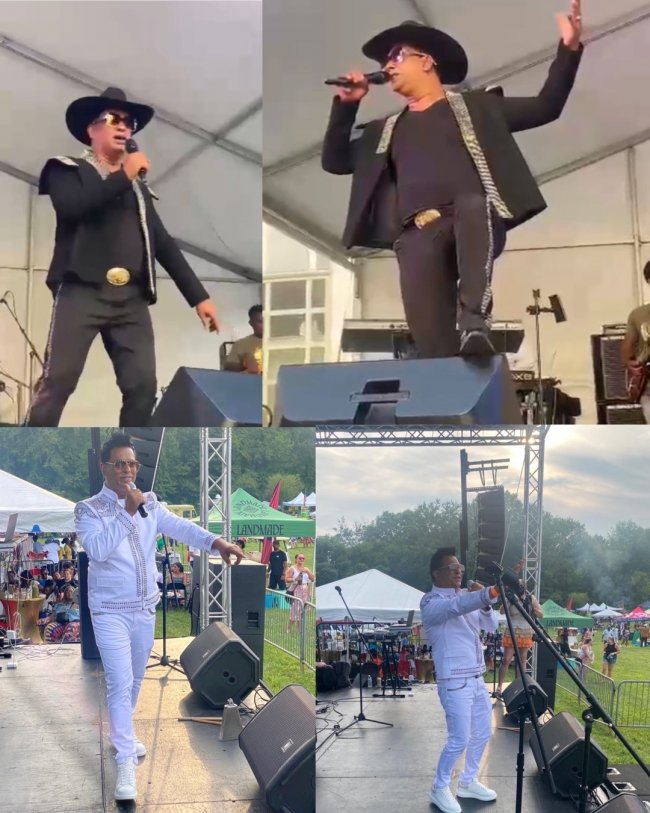 Wesrok has also performed at the following festivals:
Reggae S
umfest ~
Rebel Salute ~ Emancifest
Ema
ncifest Jubilee & more
The Jamaican singer perfectly fits the profile
of the
American c
ountry singer...and he has
the talent and
Caribbean flavor to prove it.
His single, "Try to Hold Me" ft. Dancehall artist Masicka debuted
at #1 on the i
Tunes Reggae
Ch
art. Determined to spread his base, Wesrok has collaborated with Dancehall acts Masicka and Laa Lee on 'Try to Hold Me' and 'There's A Party'.
Last year, Wesrok performed for the first time on
Reggae
Su
mfest
in M
ontego
Bay, Jamaica's premier
festival.
Click image to watch his performance at Sumfest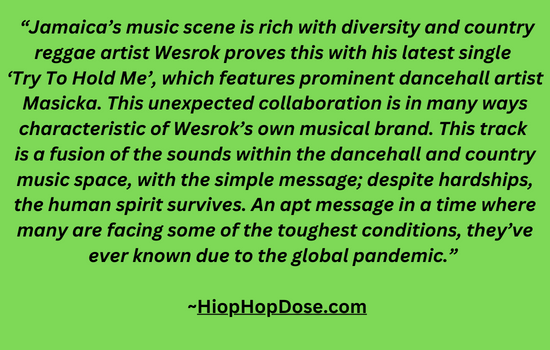 Wesrok is currently promoting 'Perfectly Imperfect',
his latest song which he produced. It's a blend of reggae, Afrobeats and the country sound he first heard as a boy in misty Bog Walk in St. Catherine Parish, Jamaica.
CHECK WESROK'S YOUTUBE CHANNEL HERE
He has close to 50K followers on Instagram and that # is quickly growing.
On Spotify he averages 12K monthly listeners.
"Many people are showing support for my music – they are finding that my sound is
something new and refreshing."
For Booking, Please Contact:
876-322-9466
876-822-1497
wesrokmusic@gmail.com
karenbuddan1975@gmail.com
veVo@WESROKVEVO