Every year as we hit this time of year on the calendar, we at Ozark Blues Society start our countdown. With
our Blues Challenge registration closing tomorrow, our Challenge tickets on sale for the October 14th competition, and beyond that hosting a fundraiser (watch for information soon,) and helping our winner prepare for their trip to the 2024 International Blues Challenge in January, we remain focused on dates and deadlines. That said, it may
be busy, but it's always an exciting time of the year. We would encourage our local blues lovers to join us
(at least for the fun parts) and share your encouragement for our competitors music and efforts.


Even all l this excitement isn't enough! Northwest Arkansas has even MORE exciting music and events coming up. Most importantly, we are extremely appreciative the Walton Arts Center has gifted us another set of tickets for our readers to win! Read on below on how to enter! A peek at the upcoming performances on our calendar below,
I see blues heavyweight Robert Cray performing this weekend in Eureka Springs and BMA winner, Danielle Nicole, appearing next month at the Walton Arts Center in Fayetteville.
Read on below
to find out more about all these cool opportunities available in our area!
New this week is an article highlighting the latest grand prize winner in the Unsigned Only Music Competition. Returning articles include the
very important reminders that registration to enter our Blues Challenge and Best Self-Produced CD Competitions ends tomorrow, September 30th.
Also below you will find the
weekly
Blues History feature from Big Train and the Loco Motives. Read on below for more information and to access these great blues
history presentations. So much news!

Perhaps you are not seeing your favorite blues artist or venue listed in our calendar?
We compile listings from local community calendars for our partner artists and venues throughout the area. Remember, artists and fans alike may send us blues event listings that may not appear in the community calendars. Just email SANDY
to share
listings that include
performances occurring from next weekend through the following weekend.
It's always important to say, this is YOUR newsletter! Please send questions, information, feedback, and suggestions our way. Just click below to email Sandy.
We appreciate our readers and want
to see
your ideas included!
2023 Blues Challenge

TO REGISTER

Saturday, September 30th is the final day to register for our 2023 Blues Challenge. You can find all the information you need as well as the link to enter the registration process on our website. Please remember, at least one member of each act must be a member of Ozark Blues Society as an active membership is required to register. Registrati
on closes at midnight September 30
, 2023. To access the information about the challenge and to register, visit our website: www.ozarkbluessociety.org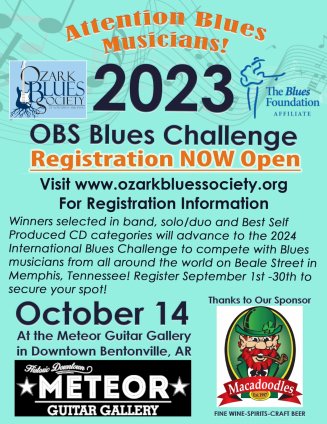 TICKET GIVEAWAY Walton Arts Center

Johnny Cash: Official Concert Experience

What an amazing community partner the Walton Arts Center represents! We have another pair of free tickets to offer our readers. These tickets are for the October 14, 2023 (8pm) show. Arkansan, Johnny Cash, is a state treasure.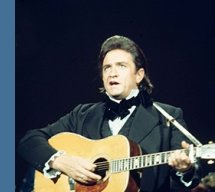 Though he settled in on more of a country sound, his Arkansas blues roots are heard in much of his music. To enter the drawing, we are using the same format as in the past. Each person may enter once. And, as a bonus to our supporters, a bonus second entry is given to those with an active, paid membership in Ozark Blues Society! Entries will be accepted through Tuesday, October 10, 2023. Tickets for the winner will be available for pick up at the WAC will call office prior to the show.
To enter, put "Johnny Cash Giveaway" in the subject line and send your name and contact information in an email to:
Entries will receive an acknowledgement email.
Final Days TO ENTER 2023 Best Self-Produced

CD Competition

Time is running out to enter your CD for consideration. We are extending the entry deadline to match the deadline for our Challenge, September 30, 2023.

The winner of our regional competition will be announced at our Blues Challenge on October 14, 2023. The winning artist will be awarded a $100 cash prize by OBS and their CD will be submitted to the Blues Foundation's 2024 Best Self-Produced CD competition. Please read on for rules and information on how to submit your entry or visit our website:
To enter the 2023/2024 Best Self-Produced CD competition, artists need to submit 5 copies of their CD. At least one member of each entering act, must be an active member of Ozark Blues Society. Please review the rules above to make sure your entry qualifies for the Blues Foundation competition. Submissions not meeting eligibility will not be returned. Submissions may be mailed or dropped off in Bentonville or Fayetteville. Please email Sandy at: SMCCANN1680@GMAIL.COM to make arrangements for drop off.
Grand Prize Winner

2023 Unsigned Only

Music Competition
To read the complete announcement
Nashville, TN (September 28, 2023) - The Unsigned Only Music Competition, renowned for celebrating the best of independent and unsigned artists, is pleased to announce the 2023 winners.
Established in 2012, this year's competition garnered almost 6,000 entries from almost 100 countries, reflecting the immense pool of musical talent worldwide. Winners share in over $150,000 in cash and prizes are split among 38 winners, including a $20,000 (US) cash prize to the overall Grand Prize winner. In addition to cash and merchandise, winners receive invaluable exposure through press, social media, and more.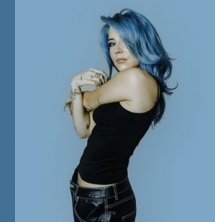 It is with great pleasure that Unsigned Only bestows its highest honor, the overall Grand Prize, to Charlotte Sands, a Hopkinton, MA native who currently resides in Nashville, TN, for her upbeat, hit-worthy single, "Dress."
CLICK HERE to Listen to "Dress" By Charlotte Sands
The winning song, written in response to the negativity surrounding Harry Styles wearing a dress on the cover of Vogue, went viral when it was released and became an anthem of self-expression for millions of listeners worldwide.
The song has racked up more than 45 million plays on Spotify alone and has helped to launch Sands' career. Since then, the electric blue-haired, tattooed singer/songwriter has put out a lot more singles, charted on Billboard, toured with Yungblud, amassed a legion of fans, and is embarking on a Fall tour in the US and Europe – all while remaining an indie artist. Raised on the pop-punk bands of the early 2000s and rooted in the storytelling of folk singer/songwriters, Sands combines upbeat melodies with unabashedly honest, self-reflective lyrics. Dubbed an "unstoppable force" by Alternative Press, Sands' personal mission is to create a safe space for people to feel accepted and celebrated for their weirdness and diversity, and her fans take pride in championing her as they recognize how she champions them.
"Charlotte Sands seems to be an unstoppable force of talent," said Co-Founders Candace Avery and Jim Morgan. "Her music reflects the essence of what it means to be truly exceptional in the world of unsigned, indie artists. We are excited to see how she, as well as our other winners, will shape the future of the music industry."
In addition to the Grand Prize winner, many other deserving artists garnered first and second-place wins in the competition. A winner was also selected in Fandemonium, Unsigned Only's public, popular vote which is separate from the winners selected by the official judging panel. To see the winners and to listen to the winning songs, go to: www.unsignedonly.com/winners.
Weekly
Blues History
Presented
by
Big Train and the

Thank you Big Train Blues for permission to access and share these presentations! Find these weekly videos and more when you visit, like and follow Big Train and the Loco
Motives
at BIGTRAINBLUES.COM
HEY BLUES FANS - Here's the latest episode of "This Week In The Blues" for the week of September 24 through September 30, 2023.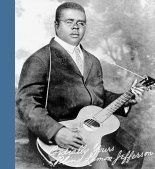 Some of the highlights include early blues legend Blind Lemon Jefferson, blues guitarist Tarheel Slim, and Mississippi juke joint legend Roosevelt "Booba" Barns.
Watch this week's YouTube episode HERE
If you like blues history, Jimbo "Big Train" Madsen does a daily blues history post on the
Big Train and the Loco Motives
Facebook Page. You can f
ollow their page
HERE
They post a new episode each week. Jimbo says, "we'll see you then!"
LIVE MUSIC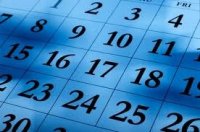 Please enjoy the following listings comprised
of bands, venues, and/or organizations that support Ozark Blues Society. Always check
with individual venues for event details
and schedule changes. Submit weekly listings by emailing: SANDY
9.
29
The Cate Brothers for Happy Hour at George's Majestic Lounge in Fayetteville

Koe Wetzel/Tanner Usrey/Wade Brown at the AMP in Rogers

Funk Factory at Railyard Park in Rogers

ROCKtoberfest at Eureka Springs Adventure Park in Eureka Springs
9.30
Tim Armacost Quintet at the WAC in Fayetteville

Sontag Shogun for the Trillium Salon Series at the Fayetteville Public Library in Fayetteville

JD Clayton with Jed Harrelson at Railyard Park in Rogers

ROCKtoberfest at Eureka Springs Adventure Park in Eureka Springs
10.1
FALLtoberfest After Party Free Show (please reserve tickets) at George's Majestic Lounge in Fayetteville

Robert Cray at the Aud in Eureka Springs

ROCKtoberfest at Eureka Springs Adventure Park in Eureka Springs
10.3
10.4
Brick Fields Blues Therapy at Moranos in Fayetteville

Ben Harris at Six-Twelve Coffeehouse and Bar in Fayetteville

Tanya Tucker at WAC in Fayetteville

Razorback and Treble Chorus Concert at Faulkner Performing Arts Center, UA in Fayetteville

Shane Dwight at the Meteor Guitar Gallery in Bentonville
10.5

Old Time Jam at The Folk School in Fayetteville

University Chamber Orchestra Concert at Central United Methodist Church in Fayetteville

Wind Ensemble and Wind Symphony Concert at Faulkner Performing Arts, UA in Fayetteville

Shinedown with Papa Roach and Spiritbox at the AMP in Rogers
10.6
Earl and Them for Happy Hour at George's Majestic Lounge in Fayetteville

Elizabeth Bainbridge Jazz Duo at The Inn at Carnall Hall in Fayetteville

ODESZA/TOKiMONSTA/QRTR/OLAN at the AMP in Rogers

Rina Sawayama at the Momentary in Bentonville
10.7
Motivator Trio at Six-Twelve Coffeehouse and Bar in Fayetteville

Higher Arkies with Dr Choice and the Bad Decisions at the Meteor Guitar Gallery in Bentonville
10/10 All American Rejects at the AMP in Rogers

10/12 Sting at the AMP in Rogers

10/13 Simply Seger at the Meteor Guitar Gallery in Bentonville

10/13 Jeff Lorber Fusion Tour at the WAC in Fayetteville

10/14 Ozark Blues Society Blues Challenge

10/14 Johnny Cash-The Official Concert Experience at the WAC in Fayetteville

10/15 Johnny Cash-The Official Concert Experience at the WAC in Fayetteville

10/19 Danielle Nicole Band at the WAC in Fayetteville

10/23 Fayetteville Jazz Collective Big Band at George's Majestic Lounge in Fayetteville

10/27 Wilco at The Momentary in Bentonville

10/28 Wu-Tang Clan at The Momentary

11/4 Bela Fleck, Zakir Hussain, Edgar Meyer, and Rakesh Chaurasia at the Walton Arts Center in Fayetteville

Please Submit Dates for Regional Blues Artists and Group Events HERE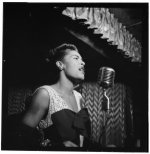 Today's show features music performed by Billie Holiday and Houston Stackhouse



"Somebody once said we never know what is enough until we know what's more than enough"
Listen and enjoy these weekly radio and streaming blues shows

Get Involved with the Ozark Blues Society

Annual membership levels begin at $15 and give you so much in return, including meeting new friends while enjoying the best blues artists in the area.
Your membership support of Ozark Blues Society of Northwest Arkansas helps us pursue our mission to preserve the Original American Art Form known as The Blues, supports live blues performances, and provides educational programs for all ages.
Membership Benefits Include:

Weekly E-newsletter
Opportunities to win tickets to events
VIP seating at events (when available)
Social networking – meeting other people who also love the blues
Opportunities to volunteer on OBS committees and at events
Ability to attend board meetings and vote on upcoming organizational issues and elections
Visit our Website to renew or join! Ozarkbluessociety.org
Thanks to the following for their support of blues education.
Please check back for updates