IBC 2013
Each year in Memphis, TN, the Blues Foundation hosts the International Blues Challenge; an international competition with over 200 blues bands and solo/duo acts around the world competing in venues up and down famous Beale Street.
The Blues Festival Guide always sends a representative to the IBC's and this year, publisher Kaati went with her beau, David Landry who was the photographer.
From band registration, to the competitions, to the finals at the Orpheum Theater on Saturday night, The Blues Festival Guide caught up with bands and asked them to pose for us.
29th International Blues Challenge Winners Crowned
The Blues Foundation's 29th International Blues Challenge concluded Saturday with an afternoon twin bill at the Orpheum Theatre. ...see more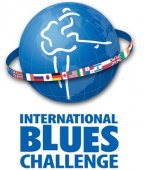 Harmonica great, Lee Oskar held a harmonica workshop at Hard Rock Cafe on Beale St. during the International Blues Challenge. Lee is celebrating 30 years of producing Oskar harmonicas.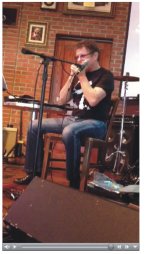 For more information on the International Blues Challenge or The Blues Foundation, visit www.Blues.org