Fallen leaves feed new gardens

Winter gardening feeds the soul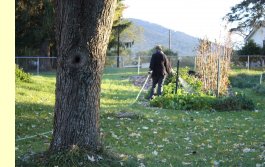 The trash bags of leaves lining the city streets signal that it's time to start new garden beds.
This statement may seem strange to those who are used to waiting to even think about their gardens until the first sunny warm days of March. But no-till gardening, a low maintenance method that produces high quality vegetables in a sustainable way, requires some thinking ahead. If we layer cardboard, leaves and other organic matter on top of grass now, we'll have a yummy fertile bed for our plants in the spring.
Our engrained instinct is to rest in winter. And we absolutely should, especially in our overactive society that doesn't properly value rest. But next year's gardening year goes best if we don't entirely shut off our spigots of energy. That way we're not frantically trying to catch up in the spring, overtaxing ourselves. That leads to burnout.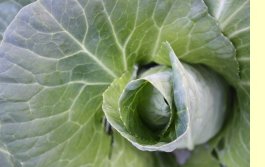 Often it's not the garden that burns us out, it's the way we approach the work—waiting until the last minute, shoving too many tasks into too short a timeframe.
Personally, I prefer gardening in winter more than any other time of the year. I let the weather direct me, reserving outside work for those precious sunny, calm, 55 degree days that we're so lucky to have in North Carolina. I like it best when the landscape tells me what to do rather than the other way around.
So used to being cooped up inside, my body embraces the sunshine, my senses more heightened than usual. Memories of gardening in cooler climates in Maine and Pennsylvania sift through my head as the scents of decaying leaves and crisp air float under my nose. As I loosen the tomato trellis posts from the ground, preparing to sanitize and store them, ideas loosen in my mind, and inspiration for projects and articles spring to the surface.
This time of year I feel less pressed for time as nothing in the garden is screaming at me, urgently needing my attention. No patch is in danger of becoming too weedy and no vegetable is on the brink of becoming too large. Therefore I can be the perfectionist I want to be, taking the time to craft the garden exactly how I envision it.
I hope you grant yourself a couple hours each week in the garden this winter. Please contact me if you need help setting up your no-till bed or planning out your 2014 garden.
A newly built no-till bed needs at least three months of rest, preferably more, so that organic matter properly decomposes into the ideal consistency.
If you want to plant spring crops such as kale and broccoli in mid-March, I recommend laying out your garden by December 1.

If you're planting summer crops such as tomatoes, peppers and eggplant in mid-May, you can wait until the beginning of January to build your bed.

Need help? Please set up an appointment with me sooner than later so we can start planning, ensuring your successful garden in 2014.
If you're interested in becoming a garden coach client of M R Gardens, the first step is to fill out a questionnaire as well as invite me to your site for an initial evaluation. At that point, I create a package according to your situation. It might look something like this:
The Full Treatment — This package includes a site design and garden management tools, including work guidance,

timelines,

seasonal succession plans,

and spreadsheets with plant requirements

. I work with the client at least eight times throughout the year, two to five hours a session, to set up the garden beds, prep and plant, perform pest control, prune and trellis, trouble shoot, harvest, build season extension structures and prepare the beds for winter. I am also available throughout the year to answer clients' questions via email and phone.
A Day in the Garden — I provide instruction at the client's garden on one or more of the following topics: setting up no-till gardens; prepping beds and planting; managing pests; pruning and trellising; building season extension structures; preparing the garden for the winter; creating a container garden. Sessions typically last three to four hours.

Coaching and design fees vary depending on the needs of my clients and size of their properties. I am currently offering a special for a $20 initial consultation and site visit, which usually takes about an hour. That consultation fee is waived if customers commit to a package that day. I offer a sliding scale for my services to encourage community members of all income levels to try edible landscaping.
Contact Megan at

M R Gardens

M R Gardens is in the outskirts of Oakley in Asheville, NC

828.333.4151

Earn a free plant in spring 2014 for every one of your referrals who purchases a plant from M R Gardens. Just tell your friend to let Megan know they heard about M R Gardens from you!

Click
here
to read about my diverse background in horticulture, sustainable agriculture and experiential education.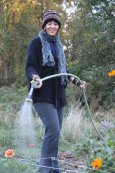 M R Gardens business values

Health

Community

Traditions

Sustainable Systems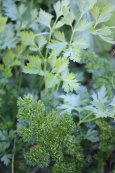 Pick the kinds of herbs you need in whatever amounts you want at an affordable price. The following are currently available: thyme, oregano, rosemary, and parsley.

and pick up your bouquet on site at M R Gardens in Oakley.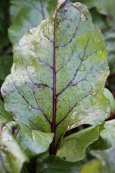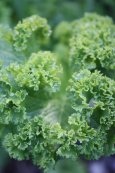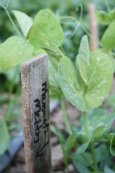 Photos by Vickie Burick

See
more photos
of M R Gardens taken just before the first frost. Thanks Vickie!