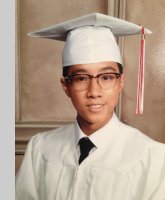 What are you grateful for? I am grateful for Yoga, A

croYoga, Thai Yoga Massage. I am grateful for God's grace that helped my husband and me to raise a little pea pod right here in this crazy, magnificent city, 18 this Thanksgiving and college-bound next Fall, God willing.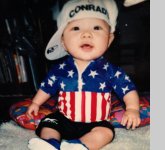 Children, family, friends, students, pets ~ those who inspire us to "show up" for them ~ are quite possibly our greatest presents from Life.

In Scott McPherson's 1991 play "Marvin's Room" Bessie (Diane Keaton in the film) who's cared for her dying father (Hume Cronyn) 20 years, says, "I've been lucky to have so much love in my life." Her sister, Lee (Meryl Streep) says: "Yes, Marvin and Ruth love you so much." Bessie responds: "No, I've been lucky to be able to love them so much." Parents, grandparents especially, know this: the supreme blessing in the opportunity to give love. This is a human need.

Dr. Masaru Emoto's water crystal books amaze us with the beauty of crystals from water given messages of harmony, in music, pictures, and especially the spoken and written word, in any language. The most beautiful crystals formed from the words "Love" & "Gratitude": either word alone, and especially together. Dr. Emoto concludes that the life force of the universe is Love and Gratitude. He notes that harsh or rejecting messages, the opposite of love and gratitude, resulted in

murky blotches, and

the inability to even

form crystals.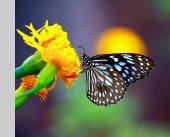 Consider: our bodies are 70%-90% water (highest

at birth; lowest at death). Consider: our meals contain water in ever

y bite and sip.

Consider the simple act of grace.

Thanksgiving. Yearly, and daily.





May the words of our

mouths, and the meditations of our hearts,

bless each juicy bite of life we savor. Love. Gratitude. Life force. Thanks. Giving.



Restorative Festive Treat: Restor-a-Thai Deluxe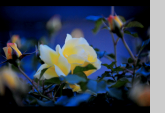 Dream a little dream; may visions of sugarplums sweeten your sleep, as you rest deeply in the cozy sleighbed of your chakra-balancing journey this Saturday Dec. 7 afternoon at Pure East, 3-5pm. Join me and my loving elf team as we refresh your body & soul, to shine them up for the New Year to come.




My assistants are all Yoga teachers, and trained by me for Thai-inspired nurturing healing touch. All levels. Open to Non-Members!

Deepen your blissful spa-ah yoga retreat with delicious Certified Pure Therapeutic Grade aromatherapy scents for each chakra, plus soft music, mantra, and guided meditation. Mary offers you a holiday oil gift to keep, and the gift of co-giving: 10% of her proceeds will benefit Food Bank for NYC toward holiday meals. Join me! Happiness begins with gifts: to others, to self, together!

I like to remind myself why we do Yoga, both when I teach and when I practice. That applies to Vinyasa, AcroYoga, Meditation ~ all of it. Yoga is not there for us to serve it. It is there to aid us in our lives. When it makes us more brave, or vibrant, or self-knowing, it serves a beneficial purpose. When it unknots our doubts, when it frees our actions to serve the world, yoga becomes a daoist path, a Way. And then, the mat or meditation cushion becomes a magic carpet for life surfing. Happy navigating! May your waves be ever abundant and your balance sure!! Om Joyful Shantih! Happy Thanksgivukkah!

Chattanooga AcroYoga Elemental Immersion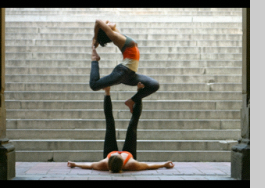 AcroYoga Corner: Choo Choo! Get on that Immersion Train to Chattanooga! March 22-26, Sat-Wed, join me in Chattanooga, TN as I co-teach a 5-day Elemental AcroYoga Immersion with Chris Loebsack, supported by amazing teacher assistants. This rich offering is both a Lunar and Solar immersion in one, with depth in both dynamic inversion and acrobatic partner flying work, and therapeutic flying and Thai Yoga massage flows. The Elemental Immersion fulfills a requirement for the AcroYoga Teacher Training track, is the first of the three styles of immersion recommended, and one that does not have a pre-requisite if you are prepared to dive in deep! See Facebook Event page and AcroYoga Immersion page for details, and to pre-register for early pricing discounts. Weekend options available for those who can immerse for just one day, or two, rather than five.

Mother Mary Restorative Training 1 & 2: April

The dates for my Spring 2014 Mother Mary Teacher Trainings are out! They are Two Weekends at Pure Yoga Eastside: April 4-6 Level 1, and April 11-13 Level 2. You may register for Level 1, or both. Graduates of prior Mother Mary Trainings may register for just Level 2.



Both weekends run Friday night to Sunday afternoon, and will include my unique Restorative Thai & Fly optional segments. Thai & Fly brings in the beauty and flow of the Thai Yoga Bodywork dance, the body mechanics, and the sensitivity of touch of both Thai Yoga and Therapeutic Flying to enrich the tactile prowess and the experience and understanding of the Restorative Yoga teacher.

Pricing and registration as well as full details will be posted in December. Meanwhile, you can save the dates, and shoot me any urgent questions.

Winter Schedule: AcroYoga now Friday Eves

Pure Yoga New York Weekly Classes:


Monday ~ 10:30-12:00 Slow Flow Meditation, Pure East




Tuesday ~ 12:30-1:30 Restorative, Pure East




Thursday ~ 11:00-12:30 YinYang, Pure West




Thursday ~ 5:30-6:30 Vinyasa 1/2, Pure East


Friday

~ 10:30-12:00 Chakra Slow Flow, Pure West


Friday ~ 5:30-6:30 Restorative, Pure East



Om Factory Weekly Classes:
Mondays~ 5:30-7:00 Acrobatic Flying Elements ~Basics/USQ
Mondays~ 7:15-8:45 "Jedi 1" Acrobatic Flying Flows ~Intermed/USQ
*Fridays~ 7:30-9:00 AcroYoga Flow ~ Open/Fashion District *NEW



Upcoming Workshops, Trainings, Immersions, Jams:




Dec 6~ 1st Friday Jam, 9:15 post-AcroYoga Class, Fashion District


Dec 7~ Restorative Festive Treat ~ Pure Yoga East, NYC
Dec 14~ Om Factory Open Party ~ Flight School 2nd Floor, USQ


Dec 15~ 2nd Saturday Jam ~ Flight School USQ, 12:30-3:30




Feb 15~ Valentine Restorative ~ TBA


March 22-26~ AcroYoga Elemental Immersion ~ Chattanooga, TN


April 4-6 & 11-13~ Mother Mary Restorative Training Level 1 & 2



For more Jams, Bodyworks & Desserts, and current listings of retreats or additional workshops: www.maryaranas.com



Thanks; Privacy; Forward; Reply

Thanks to Internet photo archives for many nature pics; thanks to every beauteous soul in these pics or taking these pics: Cassandra, Kirsten, Kristine, Yael, the lovely Michelle, Meryl & Francesca in masks, Michael St. Cole, Bill Delano, Kristina Cubrilo for flying photo, Savasana photo, Title photo.

Please feel free to Reply or Forward, to Subscribe or Unsubscribe. Rest assured your email privacy is sacrosanct to me; I only want you to receive these (or anything else) if you've asked to & want to!

Ommm Shanti ~ Ommmmary

One reader of Dr. Masaru Emoto's books

said to a glass of water,

months before he read the books: "This is beauty water. This water cleanses, purifies, and beautifies my skin..."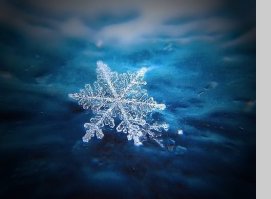 Thinking that the water tasted better, he continued and repeated this for weeks, until his dermatologist demanded to know how he managed to clear up his persistent and extreme acne condition!

Science, art & healing meet in the gorgeous water crystal photographs, the research, the stories, in these fascinating books. Check 'em out!

I derive so much richness from the Tantra & Ayurveda branches of my ISHTA lineage (ISHTA = Integrated Science of Hatha, Tantra & Ayurveda) that I recently made it to ISHTA Center at University Place (there is also an Upper East Side location) for one of Yogiraj Alan Finger's superlative meditations. Al was away, but his sub Jason Vinci teaches the practice so well, I could feel Al's funny, wise, twinkling presence right there with us! Yay!

For a great blog on staying ground

ed in this windy Vata seas

on, check out Yogiraja Sarah Platt-Finger'

s piece: "

Got A Case of the Vatas?

"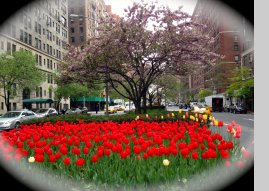 I do a 10-day fast a few times a year for five years now. It's a meditative time for me; I feel lighter and clearer in my mind and my skin, so much so I extended it to 12 days this season.

Better each time with practice, it becomes more easy and enjoyable, and also deeper in insight. Easier to discover what we truly hunger for, beyond food.



This se

ason, although I rarely eat them, wo

ntons haunted me. With a smile, I remembered my mom's wonton-making parties for her University of Toronto M

a

ndarin students, at our home. I was craving community, vibrancy, leadership, sharing. And Mom's love.



Teaching 3 festive birthday party classes felt good. And making blueberry pancakes for my son and his buddies. Welcome, Mom.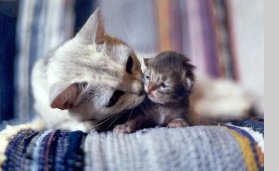 Every "haunting" food has its original triggers, and its deeper hungers. So when would you have enough to fill those deeper hungers? You can't,not through the food! But through recognizing the deeper hunger and taking action, you just might!

For some, habits are what mask our deeper hungers: Cigarettes, TV, gossip, overwork, overexercise, keep us conveniently busy. Discover, if you dare your true hungers: try a fast from one of your habits. Bon appetit!

Flight School Moved Floors!

My beloved Monday evening AcroYoga home, Om Factory Flight School, moved floors on Thanksgiving Day, from the 4th Floor at 873 Broadway, 18th Street, to the 2nd Floor, with a rousing round of 108 morning Sun Salutations to benefit the Lineage Project. On Monday, December 2, join me in our first Monday classes there! Loftier ceilings, great lighting, and much more floor space!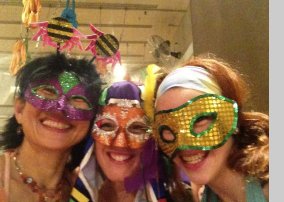 Party: On Saturday Dec 14, celebrate the move and the season, with our Festive Holiday Party! All and sundry and their friends are invited, 7:30PM Flight School, 873 Broadway, 2nd Floor.