We are pleased to report that our second cohort of the National Institute for School Leadership is now underway. Dr. Carl Ladd, Superintendent of Schools for SAU 58 is the lead facilitator of cohort two with co-facilitators Paul Bousquet, Superintendent of Schools for SAU 20, and David Backler, Principal of Milan Village School. Read more about the NCES NISL cohorts from a recent article in The Berlin Reporter.




Speaking of Dave Backler, our congratulations to him on being named principal of Gorham Middle High School. He will begin his new leadership role on July 1st. Read more here.


And last, but not least, happy Digital Learning Day. Have you taken the pledge?

Lori Langlois
Executive Director


---
Autism Spectrum Disorder Series with David Freschi

Autism Spectrum Disorders Series



Context Blindness and Its Impact on Students with ASD
The use of context is essential in our neurological functioning. It is an underlying factor in Theory of Mind, Central Coherence, and Executive function. Individuals with Autism and similar challenges display difficulty with the use of context that impacts every aspect of their lives. This workshop will provide an overview of context blindness and its impact on our students learning and social behavior. Practical strategies for addressing some of these concerns will be offered. Discussion time will be allotted for participants to discuss individual challenges with their students.
Date: Tuesday, February 18, 2014 from 3:45 to 5:45 from 3:45 to 5:45
Cost: $20 staff of NCES member schools, $25 associates, $35 others


The New Wave in Social Skill Development for Students with ASD
There has been tremendous progress in our understanding of social skills, social development, and how to teach and support in this necessary area. Students with ASD, Asperger's, NVLD, ADD, and other challenges all display varying degrees of challenge in this area. This workshop will offer an overview of a selection of the most promising new practices. It will also offer some challenges to the way we currently address social skills. A minimum of three practical ideas to try with students and some serious questions will be provided.
Date: Tuesday, March 18, 2014 from 3:45 to 5:45
Please register no later than the Friday before the session.
Cost: $20 staff of NCES member schools, $25 associates, $35 others


Behavior Mapping
Students with behavioral challenges, especially those in the ASD and similar categories, often have serious difficulty with self-regulation and choice making. Lectures and detention don't seem to help much. This workshop will offer a variety of visual strategies to help students and staff map out choices and pathways to help clarify the steps to self-regulation and achieve success. Samples for all school ages from pre-school through high-school will be offered. Participants will have the opportunity to start to develop a Social Behavior Map for their students.
Date: Tuesday, April 15, 2014 from 3:45 to 5:45
Please register no later than the Friday before the session.
Cost: $20 staff of NCES member schools, $25 associates, $35 others


Functional Lessons
A lot more than meets the eye – Few would doubt the necessity of learning and instruction becoming functional. For the neuro-typical student much of this will come naturally. The student with ASD and/or related challenges is going to have a much more difficult time. So called "Life Skills" training often falls far short of helping a student become independent. This workshop will offer participants some new ways to look at functional instruction and a useful model for developing a functional lesson.
Date: Tuesday, May 20, 2014 from 3:45 to 5:45
Please register no later than the Friday before the session.
Cost: $20 staff of NCES member schools, $25 associates, $35 others


Location of all sessions: NCES, Gorham, NH
Registration: Contact Lisa Blais at lisa@ncedservices.org, 800-268-5437, 603-466-5437 or online.


---
Instructional Strategies to Meet Common Core Writing Standards
with Fred Wolff, Ph.D.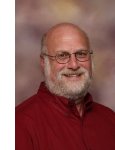 Writing Process. Writers' Workshop. Six Traits. Genres of writing. And now, Common Core Writing Standards which emphasize literacy across all disciplines! How do we blend all these concepts into a cohesive approach to writing, especially considering the limited amount of time available for writing in most classrooms? Will it mean that we have to change how we teach writing?

How do we decide what to keep and what to change? In this workshop, we'll examine the three genres of writing emphasized by Common Core, some strategies and structures for achieving the Common Core Writing Standards that incorporate process, traits, and modes.

Additionally, we'll work through a variety of writing assignments that meet the requirements of the Common Core standards and are also appropriate and engaging for students. Focus will be on grades 3-8. We will also look at what students' writing products tell us about their progress toward achieving the Common Core writing standards. Strategies will be modeled to show how teachers can conference with students to help them improve their writing.

Intended for: Teachers of Grades 3-8
Date: April 14, 2014 from 9:00 to 3:00 (check-in starting at 8:30)
Location: NCES, Gorham, NH
Cost: $125 staff of NCES member schools, $135 associates, $150 others
Registration Deadline: April 1st
Registration: Contact Lisa Blais at lisa@ncedservices.org, 800-268-5437, 603-466-5437 or online.



---
Regional Book Discussions: Fair Isn't Always Equal
Educators participating in Rick Wormeli's Differentiating Assessment Grading in a World of Common Core Standards and Accountability on March 28th are invited to participate in a free regional book discussion. You should all have a chance to participate in a local book talk, but this will also give you an opportunity to share and discuss book related topics with teachers from other schools. Certificates of participation available.

Regional Book Discussions

Gorham/NCES: Wednesday, March 12, 3:30 to 5:30
Colebrook Elementary: Monday, March 24, 3:30 to 5:30
Lisbon Regional: Thursday, March 27, 3:30 to 5:30

Free, but registration is required.

Graduate Credit
One graduate credit from Plymouth State University is available for $185 plus registration fee. Requirements and details.


---
NH Math Teachers' Circle: Focus on Fractions
When it comes to problem solving,

have you ever become frustrated?





Do you struggle with "How to start?"





Would you like to learn

new problem-solving strategies?





Would you like to increase your confidence?



If you answered "yes" to any of these questions then come join a group of fellow mathematics teachers, grades 5 – 9, on Monday, March 10th from 4:00 to 6:00 at North Country Education Services in Gorham, NH.

The workshop will be facilitated by professors from Plymouth State University, Larry Blaine and Natalya Vinogradova. The session will include playing a game that involves comparing fractions. The very next day you may bring to your classroom a ready-to-use game that could help your struggling students rebuild basic understanding of fractions and would allow your advanced students get challenged while working on algebraic generalization.

As always, we create a friendly and fun atmosphere for math teachers to collaborate while solving challenging problems that involve insightful mathematical thinking.

Participation is free of charge, but registration is necessary. To register for this workshop or to ask any questions concerning the workshop, please email to Patrick Johnston at pjohnston@plymouth.edu by March 5th.

A light dinner will be provided.


---
Coös NetWorks is here to support people of the region, the cultural and natural resources, future community and economic development of the region. This network is comprised of people who share a common passion for the greater Coös Region. If you're one of those people, please consider joining today.


________________________________________________________________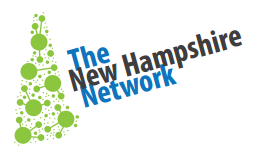 Have you joined?

The New Hampshire Network is an online platform with features let users connect to educators, reach out to experts in the field, explore hundreds of curated resources in its KnowledgeBase library and join the communities and networks that are being launched across the state. Access to The NH Network is through NH DOE Single Sign On System. Certified educators likely already have an account. Login at the following link: https://my.doe.nh.gov/myNHDOE/Login/Login.aspx

For those who do not hold certification through the NHDOE, you may still join the network. Follow the link above, go to "Create New User Account" and choose "No – I am not a New Hampshire Educator" then continue to follow the prompts accordingly.

FAQS and more information on The NH Network

Opportunities for NH Teachers

Louise Tillotson Teaching Fellowship
The Louise Tillotson Teaching Fellowship program strives to raise public awareness about the value of excellence in education and to retain good teachers in the North Country schools of New Hampshire. This award is made to a select few each year.
Any kindergarten through twelfth-grade public school teacher who works in New Hampshire's North Country region (upper Grafton and Carroll counties and Coos County) is eligible to be nominated. Teachers in Coos County public schools are given preference.
Learn more
---
Working Together to Support Coos County Youth Development in the Outdoors
This two day conference is designed to provide professional development around common interests and needs of small and large organizations in the Northern Forest region who offer activities in the outdoors to middle and high school-aged youth.
Topics include:
programming from a positive youth development perspective

recruiting and training adult volunteers

evaluating program effectiveness
The conference is designed to bring youth-serving organizations together for a more focused session on building a long-term coalition that would support youth development in the outdoors.
Dates: February 13 & 14, 2014
Cost: $20
Location: AMC Highland Center
Contact Erin Hiley Sharp, erin.sharp@unh.edu, 603-862-2151 for questions about registration and
fees.
---
Water Topics for NH Teachers
COST: FREE! Includes lunches, snacks and a (big) bunch of handouts
GRADES: All grades welcome – focus is Middle & High School. Other educators welcome.
SUBJECTS: Water reaches all subjects!
Typically we have a full spectrum of teachers who teach science subjects, very few of whom have had much training or prior experience of basic hydrologic or environmental aspects of water, water supply or water related issues. We will give you background on topics such as the state's water resources, impacts of hydraulic fracturing, road salt and ground water quality, use of gray water, climate change and water supply, how water softeners and iron removal systems work, where and how wells are drilled and much more. Learn more
---
Nominations for NH Teacher of the Year
Each year, New Hampshire schools take part in the State and National Teacher of the Year Program. The National Teacher of the Year Program, is a project of the Council of Chief State School Officers in partnership with the ING Foundation and People to People Ambassador Programs. The National Teacher of the Year Program began in 1952 and continues as the oldest, most prestigious national honors program that focuses public attention on excellence in teaching.
A Teacher of the Year candidate should be an exceptionally dedicated, knowledgeable, and skilled person from any state-approved or accredited school, pre-kindergarten through grade twelve, who intends to continue in the teaching profession.
The purpose of the program is to select a teacher who is worthy of speaking for and energizing the teaching profession, and representing the positive contributions of all teachers statewide. Selecting a Teacher of the Year is an exceptional way to celebrate the many outstanding and dedicated people teaching in New Hampshire schools. Learn more
---
Educating the 21st Century Learner:
Reaching All Learners through Innovative Technology
Keynote: Allison Mollica
Date: Tuesday, April 1, 2014Location: Church Landing at Mill Falls, Meredith, NH
Sponsored by: Local Education Support Center Network
More information
---