This week: Last chance for summer transplants

Spring planting season is winding down, and I want to make sure all my good looking, healthy, and now very tall babies have homes. At Saturday's Plant Wagon, I'm selling on a sliding scale with the lowest end at $1.00. I still have most of the varieties listed here. The Wagon will be out from 10a.m. to 2 p.m. this Saturday, May 24. The address to M R Gardens is 437 Onteora Blvd.
While you are here, if you want a quick tour – please ask! I'd be glad to show you around.
Fall crop order forms now available

Yes, it's already time to think ahead to fall. To have your brassicas (such as broccoli, cabbage and kale) ready for planting early August, I'll need to seed them at the nursery by mid-June. So I'm asking that you take a look at my plant list soon and send me your requests by Saturday, June 14. If you are ordering fall greens, such as spinach, arugula and lettuce, you have until Saturday, July 26 to email me your requests.

See photos of most of my fall varieties. You can click on the photo to view the name of the variety.
Email me at gardens@wncmretc.com to ask for a fall plant list or call 828.333.4151.
Sights of spring 2014 at M R Gardens

Thanks to Vickie Burick for capturing the beauty of the gardens beginning of May.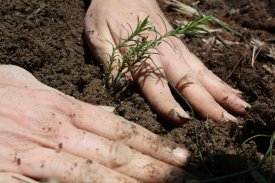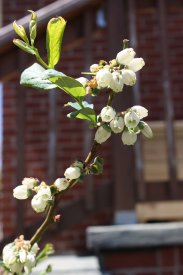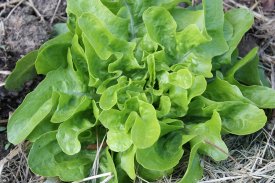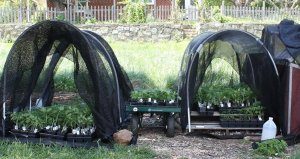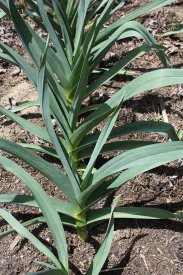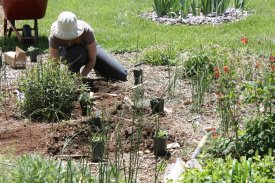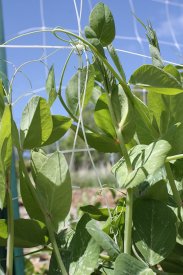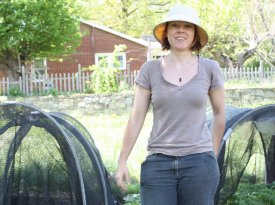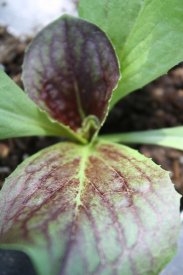 More of her photos are interspersed in these albums:
Why I garden: My growing list

"You're living the good life, Megan," one of my barter workers said repeatedly this week as we mulched, prepped beds, and seeded popcorn, okra, sweet corn, winter squash and melons. For once the lawn mowers in my neighborhood has ceased, the wind was calm, the sun was not too hot, and the birds were out in full force tweeting away. The pasture surrounding my property, with grass growing nearly to the height of our heads, provided a nice green backdrop to our day. As he sowed popcorn seed for the first time, he told me his favorite saying, "We come from the Earth, we return to the Earth, and in between we garden."
In mid-May, when plant sales, planting, and garden coaching all hit their peak at the same time, I appreciated the reminder of how lucky I am. Too much of a good thing can be, well, a bit much, and my body was starting to feel the effects of three months of labor. My worker showed up at just the right time to give me the relief I desperately needed.
In exchange for his good work, I offer him a homegrown lunch, several bags of produce, and raspberry crowns for his own garden. He insists that he feels like the fun work and educational experience is enough of a trade. At the same time, the opportunity to spread a little knowledge about growing food and about the natural world feels even more valuable to me than the help.
To share with others my love of growing my own food and my fascination with the natural world.

To spread out the labor of agriculture among a greater number of people. The more people involved, the less taxing the work. In fact, it becomes enjoyable.

Contact Megan at

M R Gardens

M R Gardens is in the outskirts of Oakley in Asheville, NC

828.333.4151

Earn a free plant for every one of your referrals who purchases a plant from M R Gardens. Just tell your friend to let Megan know they heard about M R Gardens from you!

Click
here
to read about my interesting background in horticulture, sustainable agriculture and experiential education.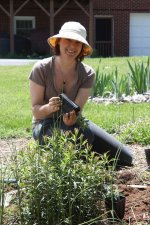 M R Gardens business values

Health

Community

Traditions

Sustainable Systems


Some activities require someone by your side to really grasp them, and gardening is one. When you are shown how to set up a bed, plant the crops and harvest them, you are much more likely to remember how later. It's also important that you set up a system that fits your lifestyle, schedule, goals, personality and work style, so that you stick with the activity over time. In addition to working with you a few days your first season, I can provide you a garden plan specifically for you, as well as spreadsheets, timelines and growing tips to make your life in the garden manageable.
Read more here
.

I serve individuals, families and business owners who want to improve their properties and the well-being of their customers with edible gardens. Using primarily edible and native plants, I tailor designs to the client's unique needs, with the goal of creating an aesthetically pleasing, therapeutic and useful area that raises quality of life and property value. I incorporate themes of traditional design (such as texture, levels, line, unity, balance, simplicity, color, and ease of maintenance) with the principles of permaculture design (such as microclimates, useful vegetation, and the smart use of the sun's and the gardener's energy). I aim to create a vision, alongside the property owner, that is both extraordinary and practical, so the landscape can realistically be implemented and maintained. Read more here.
Work trade for

plants, produce or

education

Gain new skills, try out something new, learn about my unique approach to gardening, or just enjoy the physical activity in the outdoors. As we work together, tidbits of information seep into conversation that you otherwise might not think to ask me. In return for your work, you can choose between seedlings, produce, or a tutorial on something in particular you want to learn about.
Read more about all the opportunities
at M R Gardens this year.
A few fall varieties

at M R Gardens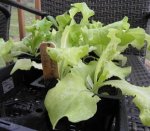 Black Seeded Simpson Lettuce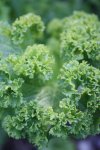 Vates Kale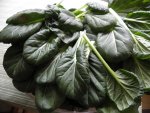 Totsoi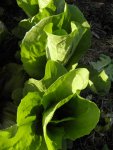 Virtus Radicchio

French-type Sorrel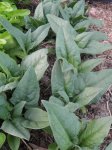 Carmel Spinach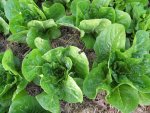 Parris Island Romaine