It seems the summer weather has finally arrived. Hope everyone has a way to stay cool in this heat.

You did not miss the June issue of NCES News. It was late in being prepared and then we figured it would get lost in the end-of-school year madness. Hence this special summer issue to wrap up the year.



In May, NCES and the North Country Administrators Association had the privilege of honoring the valedictorians and salutatorians of the 12 high schools in the region and the outstanding students from the 4 Career and Technical Education Centers at

the 9th annual recognition ceremony of the North Country Scholars.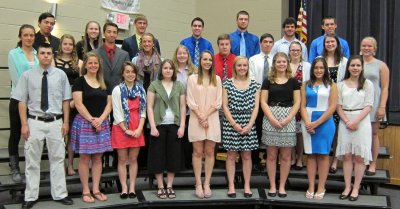 It was a fabulous event and very impressive to hear about the accomplishments of students throughout the region.


In June, NCES and the SAUs involved in starting the North Country Charter Academy ten years ago were recognized at the NCCA Founders Ceremony held at the Mt. Washington Omni Hotel.






Pictured: Jeanne Richards, Judith McGann, Dr. Harry Fensome, Pierre Couture, Jim Anan, David Backler, Corinne Cascadden, Dr. Carl Ladd, Robert Mills, Bruce Labs, Lori Langlois, Sherwood Fluery, Kate Cassidy.



Speaking of the North Country Charter Academy, congratulation to Lisa Lavoie--who has been principal of NCCA from the beginning, to the staff and to the board on the 10th anniversary of the school.

NCCA held its 2014 graduation ceremony for 35 students with Governor Hassen as the commencement speaker. In place of a valedictorian speech, NCCA featured a parent and five students telling their stories. Read more about what this year's NCCA graduates had to say about their experiences here.


Last but not least, NCES rounded out the school year with the National Institute for School Leadership Cohort II spending two days with Dr. Andrew Chen focused on leadership for excellence in science.


Pictured: Shelli Roberts, Angie Brown, Sandi Adams, Dr. Andrew Chen, (middle) Nicole Arguin, Kim Wheelock, Jen Corrigan, Brenda Lamarque, Lisa Lavoie, Eddie Marceau, (back) Gordie Johnk, Bridget Gagne, Julie King, Dave Backler, Lori Langlois, Erin Silver, Jen Carbonneau, David Covill and Courtney Vashaw.



This group was privileged to spend two days in May with Dr. Chen as well in the area of mathematics. NCES plans to do much more in the areas of science, mathematics and engineering. As Dr. Chen says, look beyond hands-on, think minds-on.

Speaking of STEM/STEAM, be sure to check out the great workshop WMSI is offering at NCES on August 11th.

Next week, 8 teams will begin in the NH Department of Education's North Country Cohort for the Performance Assessment Network. Working with the Center for Collaboration Education, this group of 45 educators will come together for two days at NCES this summer with follow-up sessions throughout the school year.

Enjoy your summer!

Lori Langlois
Executive Director


---
Engineering and Rapid Prototyping in the Classroom
Join us for a hands-on introduction to using engineering design and rapid prototyping in the classroom.

Learn how two teachers, Bill Church and Steve Roberts, have successfully incorporated the engineering design process, prototyping with 3D printed parts, and testing with real-world technology in their middle school and high school science courses. Then get your chance to design and create a structure of your own to see how you can use engineering and rapid prototyping.

Learn how to add professional design, prototyping, and testing to your current curriculum to:


Make science and engineering concepts relevant to students—so they learn 21st century skills the right way.
Get students doing meaningful, project-based learning using live data, in an active, tech-rich environment.
Keep students engaged!
Requirements: Educators interested in incorporating the engineering design process into any course are welcome. No experience necessary—just a willingness to incorporate real-world technology and design into your classroom.

Instructors: Bill Church and Steve Roberts

Cost: $45 per participant (includes the cost of prototyping materials and refreshments). Participants will be entered into a drawing to win the hardware and kit they use at the workshop.

Date/time: August 11, 2014 from 9:00 – 1:00
Light refreshments provided

Location: NCES, 300 Gorham Hill Rd, Gorham, NH 03581

Registration: Online at http://bit.ly/wmsi8-11, or by phone at 603-466-5437 between the hours of 7:30 to 3:00 or emailing by Lisa Nadeau at lisa@ncedservices.org. Credit card payments accepted only through online registration.

Presented by: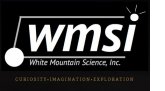 Sponsored by:


---
PSU Graduate Courses, NCES in July
Plymouth State University is offering two graduate courses this summer at NCES. Visit Graduate Admissions on the Plymouth.edu website or for more information contact Dr. Christie Sweeney at clsweeney@plymouth.edu.

School Finance & Negotiation
Instructor: Michael Morgan
Dates: Tues. July 8, Wed. July 9, Thurs. July 10 & Sat. July 19, 2014
Time: 8:30 to 4:30
Location: NCES, Gorham

The development of school budgets that support the planning processes within a school setting will be covered. Other relevant topics will include cost effectiveness, revenue sources, communication with the public, capital projects, state and federal programs, using the budget to promote excellence in the schools, and principles and practices in collective bargaining.

Legal Issues in Policy Making
Instructor: Theodore Comstock
Dates: Fridays, July 11,18 & 25, 2014
Time: 9:00 to 4:00
Location: NCES, Gorham

This course presents a discussion of ways institutions and their communities must deal with the legal and political environment in which they exist. Topics include current legal issues and how the stakeholders in society can use the law as a tool for social change. Institutions must advocate for positive change through the development of thoughtful legal policies and practices.


---
White Mountain Science Inc Summer Camps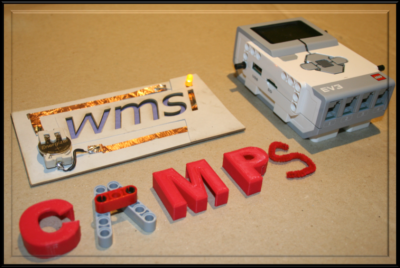 Makers' Camp
Makers' Camp is about curiosity, imagination, and exploration with a wide range of materials and tools. Inspired by projects from Make magazine, Howtoons, High/Low Tech@MIT, Instructables, Squishy circuits, and more, Makers' Camp is all about creativity and figuring out many different ways to solve cool design challenges!
Dates: July 7 - 11
Time: 9:00-2:00
For: Students entering grades 5 through 9
Location: WREN Classroom Space; Main Street, Bethlehem, NH
Cost: $275*
Robotics Design Studio
Robotics is a blend of many science, technology, arts, engineering, and mathematics (STEAM) topics. As such, robotics is influencing many diverse fields from architecture to zoology. Based on topics of interest to campers, we will apply their expanding robotics skills to many different real world topics and projects. We'll use tools such as LEGO EV3 Intelligent Bricks, Arduino micro-controllers, Raspberry Pi minicomputers, camera based robot vision systems, and 3D Printer/CAD based design tools.
Dates: July 14 -18
Time: 9:00- 2:00
For: Students entering grades 5 through 9
Location: WREN Classroom Space; Main Street, Bethlehem, NH
Cost: $325*
*Limited tuition assistance is available. For additional information or questions, please email Bill Church at williamchurch@myfairpoint.net or visit:
http://www.WhiteMountainScience.org
---
"The Arts Inspire!" Call for Proposals
The New Hampshire State Council on the Arts and its partners are planning for the statewide 2014 NH Arts Education Conference, which will take place October 31 - November 2 at the Barbara Harris Conference Center in Greenfield, NH. The theme for the conference is "The Arts as Inspiration for Learning * Teaching * Making * Living."

Request for Workshops guidelines.
Note: Deadline for proposals is July 18.



---
Online Professional Development Library
Educators from SAU's 3, 7 & 58 now have access to 51 professional development eBooks from ASCD. This was made possible through the Rural School Educator Effectiveness Collaborative funded by SAHE. Contact NCES for the password if it has not been made available to you by your principal or librarian.





NCES plans to add to the collection and make this service available to member schools in the future.



---
Berlin High School & Berlin Regional Career & Technical Center
Roland Pinette - CTE Director, Dalton Binette - Outstanding CTE Student, Emily Landry - Salutatorian, Miriam Arsenault - Valedictorian, Gary Bisson - Principal, Corinne Cascadden - Superintendent.

---
Colebrook Academy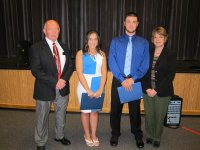 Robert Mills - Superintendent, Alexis Lamontagne - Salutatorian, Nicholas Bouchard - Valedictorian, Joanne Melanson - Principal.
---
Gorham High School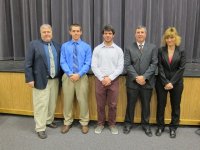 Keith Parent - Principal, Brian Veazey - Salutatorian, Tyler Sanschagrin, Valedictorian, Paul Bousquet - Superintendent, Christine Lemoine - Guidance.

---
Groveton High School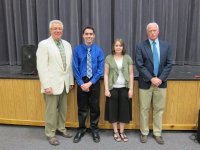 Dr. Carl Ladd - Superintendent, Daniel Gadwah - Valedictorian, Erin Hamilton, Salutatorian, Mike Kelly - Principal.

---
Kennett High School & Mt. Washington Valley Career Technical Center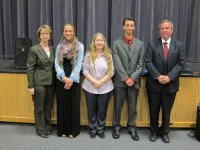 Lori Babine, CTE Director, Jennifer Vizard - Outstanding CTE Student, Talia Vaughan - Salutatorian, Brian Caputo - Valedictorian, Neil Moylan - Principal.
---
Lisbon Regional High School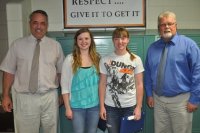 Pierre Couture - Superintendent, Olivia Myers - Salutatorian, Rebecca Daniels - Valedictorian, and Steve Sexton - Principal.
---
Littleton High School & Hugh J. Gallen Career & Technical Center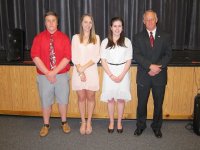 Garron Morneau - Outstanding CTE Student, Hannah Lavoie - Salutatorian, Olivia Paradice - Valedictorian, Alan Smith - Assistant Superintendent & CTE Director


---
Pittsburg High School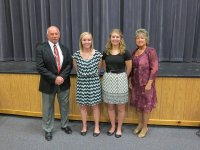 Roberts Mills - Superintendent, Sage Purrington - Salutatorian, Mikayla Nawojczyk - Valedictorian, Shelli Aldridge, Mathematics Teacher.


---
Profile High School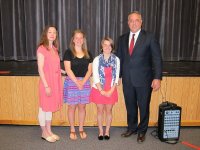 Courtney Vashaw - Principal, Kayla Mardin - Valedictorian, Caroline Eyman - Salutatorian, Pierre Couture - Superintendent.


---
White Mountains Regional High School & Arthur T. Paradice Regional Career & Technical Center
Michael Berry - Principal, Lisa Perras - CTE Director, Charles Clark - Outstanding CTE Student, Kaitlin Wood - Valedictorian, Ethan Call - Salutatorian, Dr. Harry Fensom - Superintendent.
---
Woodsville High School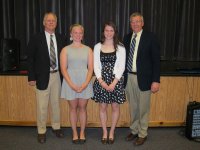 Bruce Labs - Superintendent, Julia Bowman - Salutatorian, Katherine Emley - Valedictorian, Robert Jones - Principal.


---





Free Online Course from Stanford University:




How to Develop Performance Tasks for the Common Core



This nine-week course will focus on building educators' capacity to use, develop, and implement curriculum-embedded performance assessments that fit local contexts. Course activities include evaluating sample performance tasks and developing and implementing a performance task that is aligned with a specific curricular unit and performance outcomes. More information.



---
Openings at NCES for the 2014-15 School Year
Posted on SchoolSpring
---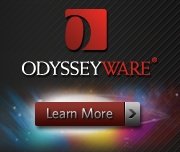 Odysseyware provides online curriculum for grades 3-12, with customizable core, elective and CTE courses, assessment & remediation tools and much more. Odysseyware is ideal as a stand-alone curriculum or for blended learning, credit recovery, RTI, alternative and special education, ESOL, 1:1 and more.



---
Contact:
North Country Education Services
300 Gorham Hill Road
Gorham, NH 03581
ncedservices.org
603-466-5437
nces@ncedservices.org
NCES is an equal opportunity employer and provider.