Follow our craft beer adventures...
- Join a Brewtopia Beer Trip!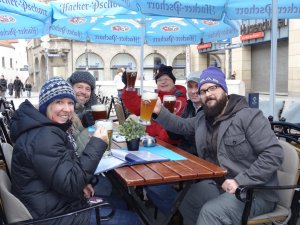 Owen Ogletree has been traveling the world in search of phenomenal craft beer since the 1980s. He is gifted in finding amazing deals on nice hotels and getting groups "backstage passes" to the best breweries, pubs and beer-centric restaurants. His beer trips are fantastic, friendly and fun!

Trip prices include hotel room, charter bus with professional driver, other ground transportation, a detailed schedule, at least one big group meal with beer each day, brewery tours, beer tastings, guided walks, free time to explore, and beer information from host Owen Ogletree.
Each traveler must arrange his/her airline ticket, but Owen can provide help and advice with this, if needed.
Owen only does about two or three group beer trips a year - this provides time for him to plan each one in great detail and come along on each journey.
Each trip needs a minimum of 15 participants, so please don't wait until the last minute to register!
Brewtopia's trips are almost half the price of similar trips on other websites!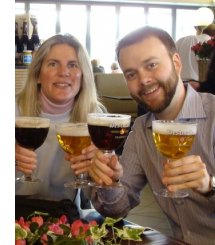 OREGON CRAFT BEER CIRCUIT - October 18-25, 2014
We will travel worry-free on our charter bus, taking in the amazing scenery.
Portland's best brewpubs and breweries.
Rogue Brewery & Distillery in Newport.
On to Eugene to hit Ninkasi, Eugene City Brewery and more.
We will stay at the wonderful McMenamin's Old Francis School in Bend and venture out to Deschutes Brewery and Bend's best brewpubs and bars.
Hood River highlights include Full Sail, Double Mountain and Logsdon.
One night at McMenamin's Edgefield to check out their brewery, distillery, winery, various pubs on property and movie house.
BEST OF BELGIUM - February 14-21, 2015
(SOLD OUT)
We will stay at a nice hotel in central Brussels each night and take our charter bus out to the different corners of the country each day.
Brussel's best beer pubs will highlight our evenings.
Our TWO-DAY sour lambic adventure includes Cantillon, Oud Beersel, 3 Fonteinen, De Cam, lambic cafes, the De Lambiek Visitors Center and MORE.
Journey to Bosteels, Duvel and Westmalle.
Savor Trappist ales at Westvleteren, lunch at Hommelhof and visits to the new Bruges Beer Museum and Bruges' best beer bar.
St. Feuillen, Dupont, Dubuisson.
Adventure into the Ardennes to experience Orval and Achouffe.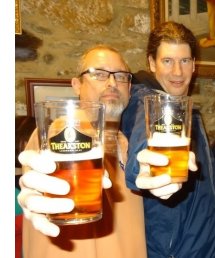 U.K. CASK ALE ADVENTURE - October 17-25, 2015
This popular excursion will sell out quickly!
Manchester real ale pub crawl with optional tour of Manchester United's Old Trafford Stadium.
Lunch at Owen's favorite pub in England - The Craven Arms in the beautiful Yorkshire Dales.
Visits to Theakston's and Black Sheep Breweries in Yorkshire.
Visit York's best cask ale pubs and the York Brewery. Walk through the awesome York Cathedral.
Thornbridge brewery and the best pubs in the UK's number one cask ale city - Sheffield.
Visit Nottingham Castle and experience the beers of Nottingham's award-winning Castle Rock Brewery.
Cellar tour of England's oldest pub - Ye Olde Trip to Jerusalem.
Lunch and beer at Bateman's Brewery.
Hang with our friends at the Newark's amazing Just Beer Micro-pub
Tour the National Brewery Centre and Burton Bridge Brewery in Burton-Upon-Trent.
Experience the best cask ale pubs in each city.
- FREE Bark & Brew Mini Beer Fest
Bark & Brew 2014
Athens Area Humane Society & Brewtopia Events LLC
Sunday, August 31, 2014

4:00 PM to 7:00 PM
Ashford Manor B&B - Watkinsville, GA

A FREE mini beer fest at beautiful Ashford Manor B&B in Watkinsville, Georgia. Expect 35+ craft beers to sample, acoustic music from talented Athens musician Todd Herron, and an informal dog show with awesome Terrapin prizes (mixed breeds are welcome to enter). Well-behaved, social dogs are welcome to attend with their owners. AAHS will be accepting donations, and a $10 to $20 AAHS optional donation per person is suggested.
You must RESERVE your free spot(s) at the mini-fest through our EventBrite site.
- 21 Years of Red Brick in Atlanta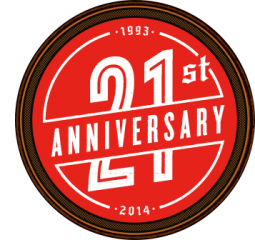 August sees the launch of Red Brick's 6.2% ABV fall seasonal A-Town Brown Ale - a slightly retooled version of the old Red Brick Ale. "It's surprisingly light-bodied and features notes of caramel, fresh pecan and brioche," notes Red Brick's Tyler Cates. "This summer we'll also release our draft-only Hibiscus Wit - a Belgian witbier with hibiscus flowers, cinnamon and sweet orange peel."
Cates adds, "Our 21st anniversary rolls around on September 27th, with a birthday bash at the brewery featuring special brews, cellared beauties, live music and food trucks. Our 21st Anniversary Ale, released at the party, will be a delicious, dark, 9.5% ABV saison aged in 30-year-old South American rum barrels. September also brings back our classic Double Chocolate Oatmeal Porter in 22 ounce bombers."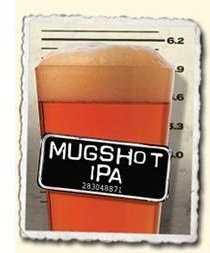 JailHouse

MUGSHOT IPA

Mugshot IPA features an arresting lineup of Pacific Gem, Chinook, Cascade and Centennial hops and a balanced blend of malt flavors that finish nice and dry. Forward hop bitterness lingers, without overwhelming the palate.

Malt - U.S. malted 2-row barley and caramel
Hops- Pacific Gem, Chinook, Cascade and Centennial
O.G. - 14°P | ABV - 6.7% | IBU - 50

Suggested Pairings: Sharp Cheddar cheeses including spicy hot infused cheeses; Pork BBQ; Fried Dill Pickles; Pizza; Curry

- New Beer Connoisseur Magazine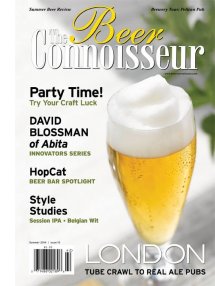 Be sure to grab a copy of the new Beer Connoisseur magazine that features Owen Ogletree's commercial beer reviews and "Style Studies" articles on Belgian Witbiers and hot, new Session IPAs.
In this issue, we also travel down South to Louisiana to visit with Abita, and Tube Crawl to Real Ale Pubs overseas in England. We also party with friends, food and beer.
- Five Points Bottle Shop's Humidor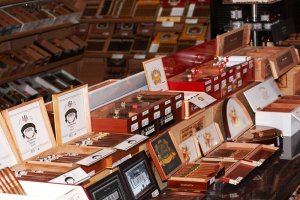 If you enjoy fine cigars, be sure to check out the very best selection in the area at Five Points Bottle Shop West!
From Five Points Bottle...

There is nothing like strolling through our impressive walk-in humidor and sampling the scents and feel of the largest selection of imported, hand rolled and premium cigars in Northeast Georgia.
Boxes, bundles, sampler packs and even single cigars can be purchased at our Westside location. Luxury wall-to-wall Spanish cedar elegantly displays an impressive selection of world class cigars in our state-of-the-art walk-in humidor.
By maintaining precise temperature and humidity regardless of the outdoor climate, our humidor ensures the perfect cigar and smoking experience. Visit our walk-in humidor, relax and enjoy the aroma while you shop.
- Terrapin's Bold New Brews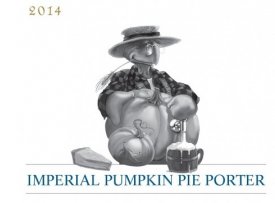 Terrapin continues its creative brewing streak with the hot, new HI-5 California-style IPA in cans. Terrapin describes the brew as, "capturing the majestic flavor of citrusy hops that roll off the tongue like a white cap on an ocean wave." Liquid Bliss Chocolate Peanut Butter Porter hits shelves as a year-round selection featuring the "harmonic togetherness" of peanuts and Olive & Sinclair cocoa nibs in a smooth, dark, 6% ABV porter.
Tired of everyday pumpkin beers? With the premier of their Imperial Pumpkin Pie Porter, Terrapin has created a rich, malty, powerful potion packed with notes of chocolate, dark caramel and pumpkin spice. Finally, Terrapin's Guano Loco Ancho Brownie Ale (Side Project 23) ranks as an 8.6% ABV brew filled with chocolaty sweetness blended with spicy heat from peppers.

- Featured Links & Events

08/31/2014 - BARK & BREW. Ashford Manor, Watkinsville, GA. Click here to reserve your free spot.
08/12-16/2014 - GREAT BRITISH BEER FESTIVAL. London, UK. Website.
10/11/2014 - BRAMWELL, WV OKTOBERFEST. Join Owen Ogletree, The Beer Wench and Larry Johnson at this wonderful, town-wide celebration of craft beer and music. More information.
11/2014 - SAVANNAH CASK ALE TASTING. Exact date TBA in next Brewsletter.
01/24/2015 - ATLANTA CASK ALE TASTING. 5 Seasons Brewing & Taco Mac Prado. Tickets go on sale in August.
04/12/2015 - 20th Anniversary CLASSIC CITY BREW FEST. Athens, GA. Tickets go on sale in August. Website.
- Zymurgy's Best U.S. Beers
Each year Zymurgy magazine's readers are asked to share a list of their 20 favorite beers that are commercially available in the United States. The publishers tallied the votes, and here are the top results for Zymurgy's 2014 Best Beers in America survey...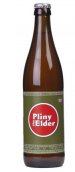 1. Russian River Pliny the Elder
2. Bell's Two Hearted Ale
3. Ballast Point Sculpin IPA
5. The Alchemist Heady Topper
7. Dogfish Head 90 Minute IPA
9. Founders Breakfast Stout
10. Goose Island Bourbon County Stout
11. Founders Kentucky Breakfast Stout
12. Sierra Nevada Pale Ale
13. Firestone Walker Wookey Jack
14. Three Floyds Zombie Dust
T15. Lagunitas Little Sumpin Sumpin
T15. Sierra Nevada Celebration
17. Firestone Walker Double Jack
T18. Firestone Walker Union Jack
T18. Arrogant Bastard Ale
20. Sierra Nevada Torpedo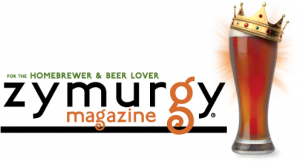 - "Like" Brewtopia Events on Facebook & Follow Us on Twitter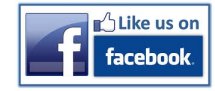 CLICK HERE and hit the Brewtopia Events "like" button on Facebook to see live photos and news posts as we sip, quaff and sniff craft beer around the world.
Also follow Brewtopia Events on Twitter.
COMING UP...

Owen and The Beer Wench make their way to the Scottish Highlands to report on the best distilleries and real ale pubs in Aberdeen, Inverness and Perth.
Owen Ogletree and Terrapin's Spike Buckowski head across the pond to London's Great British Beer Festival. Spike also brews a collaboration ale at Everards Brewery in Leicester, UK.
See Owen's posts in August from the San Diego Beer Blogger's Conference.