Timeline for Garden Coach/Landscape Design "Full Treatment" Clients

We're often tempted to wait until spring energy motivates us in early April to think about starting that year's garden. In fact, though, the lazy heat of July and August is actually the optimal season to plan ahead. The long daylight hours of summer grant us moments to be thoughtful about our long-range vision as well as figure out what can be realistically accomplished in the upcoming year.
The process of planning our landscape can never begin too early. Even if we expect to start our garden or edible/natives landscape a few years down the road, we would benefit from having a landscape plan soon after moving to a new property. That way, the plan can evolve as we settle in. We can make the needed adjustments to it as we learn about the land—all the microclimates, the differences in soil types, and privacy screening necessities. In time, we will also know ourselves, our diets and our households better, and hence all our needs.
It's important we plant what we will most use in our kitchen and medicine cabinets so we can be sure we stay committed to maintaining our landscape. By the time we go to plant, we are sure we are creating the landscape we truly desire.
Furthermore, with the M R Gardens no-till method, planning ahead is essential. We sheet mulch with layers of organic matter months ahead of planting to allow time for the materials to decompose and create an optimal growing environment. This method ensures high quality produce grown with minimal weed pressure, and a soil ecosystem that improves over time.

If you're interested in "The Full Treatment" garden coach/landscape design package, the following is the ideal timeline:
July-September

: Contact me for an initial consultation, which includes a walk around your property to discuss your budding vision. I conduct an in-depth interview to gather information that will help me in designing a garden that specifically suits you. After the initial meeting, I draw a draft design that can be revised during the next few months.
October-November

: Lay out your garden, taking advantage of the recently fallen leaves, a key ingredient—along with composted manure—in no-till vegetable beds. If you are planting fruit trees, we will spread wood mulch on top of cardboard in the orchard, beginning the process of creating a haven for mycorrhizal fungi and other important organisms for optimal soil health. The cardboard decomposes by spring, and when you go to dig the tree holes, the shovel slides right in, minimizing laborious work.
December-February

: Finalize your landscape plan, incorporating any changes that came to mind over the last few months. I'll also complete other materials you requested such as a crop rotation plan, plant spreadsheet with growing requirements, and calendar with reminders of tasks throughout the year.
March-May

: Planting time! Now we will efficiently use all that spring energy rather than waste it on planning that was best completed several months ago.
June-July

: Stay in touch with me so I can answer questions about harvesting and trouble-shooting with pest and disease control (which should be minimal since you used the no-till method, creating a soil ecosystem that takes care of itself).
August-November

: Second round of planting — we'll establish your fall garden and create season extension in the cooler months so you can harvest throughout the winter.
I also serve those with more specific needs and smaller projects who don't need "The Full Treatment." I can complete landscape plans for small sections of your yard nearly any time of the year, as well as offer a season-appropriate "Day in the Garden" lesson for tasks like prepping beds, planting, or preparing a garden for winter.
I hope to hear from you! Contact me (Megan) at 828.333.4151 or gardens@wncmretc.com
Pre-season Prep: Fall greens requests by Saturday

Please send your requests for spinach, arugula, lettuce and French sorrel seedlings by this Saturday, July 26. Your plants will be ready for planting by early September. If you don't have a plant list and order form, email gardens@wncmretc.com and I'll send it to you. Thanks for participating in the M R Gardens Pre-Season Prep Service.
In bloom in July at M R Gardens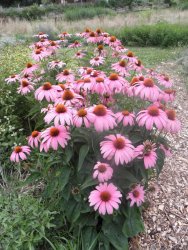 Echinacea

Nodding Onions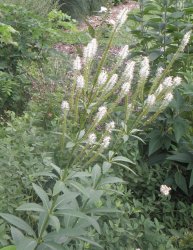 Culver's Root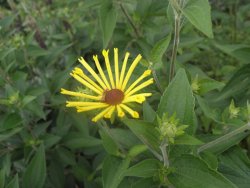 Sweet Coneflower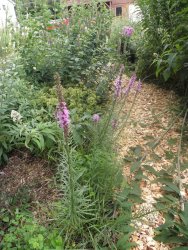 Liatris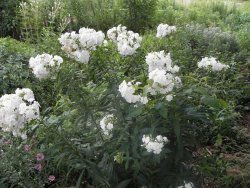 'David' Phlox

Late July harvest at M R Gardens

Get a glimpse of the bounty of eggplant, tomatoes, cucumbers and peppers
here
.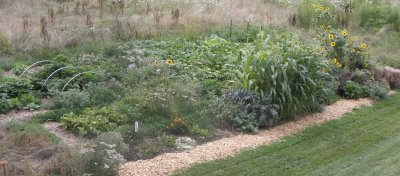 Contact Megan at

M R Gardens

M R Gardens is in the outskirts of Oakley in Asheville, NC

828.333.4151

Earn a free plant for every one of your referrals who purchases a plant from M R Gardens. Just tell your friend to let Megan know they heard about M R Gardens from you!

Click
here
to read about my interesting background in horticulture, sustainable agriculture and experiential education.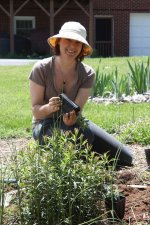 M R Gardens business values

Health

Community

Traditions

Sustainable Systems


Some activities require someone by your side to really grasp them, and gardening is one. When you are shown how to set up a bed, plant the crops and harvest them, you are much more likely to remember how later. It's also important that you set up a system that fits your lifestyle, schedule, goals, personality and work style, so that you stick with the activity over time. In addition to working with you a few days your first season, I can provide you a garden plan specifically for you, as well as spreadsheets, timelines and growing tips to make your life in the garden manageable.
Read more here
.

I serve individuals, families and business owners who want to improve their properties and the well-being of their customers with edible gardens. Using primarily edible and native plants, I tailor designs to the client's unique needs, with the goal of creating an aesthetically pleasing, therapeutic and useful area that raises quality of life and property value. I incorporate themes of traditional design (such as texture, levels, line, unity, balance, simplicity, color, and ease of maintenance) with the principles of permaculture design (such as microclimates, useful vegetation, and the smart use of the sun's and the gardener's energy). I aim to create a vision, alongside the property owner, that is both extraordinary and practical, so the landscape can realistically be implemented and maintained. Read more here.
Work trade for

plants, produce or

education

Gain new skills, try out something new, learn about my unique approach to gardening, or just enjoy the physical activity in the outdoors. As we work together, tidbits of information seep into conversation that you otherwise might not think to ask me. In return for your work, you can choose between seedlings, produce, or a tutorial on something in particular you want to learn about.
Read more about all the opportunities
at M R Gardens this year.
Fall seedling varieties

at M R Gardens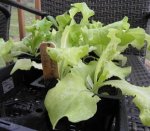 Black Seeded Simpson Lettuce

French-type Sorrel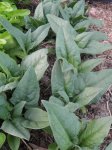 Carmel Spinach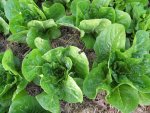 Parris Island Romaine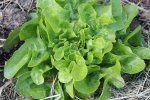 Green Oakleaf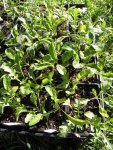 Arugula-Open-Pollinated,

Organic Seed

or Surrey