Here we are, nearly a month and a half into the school year already. I hope everyone is off to a great start.

NCES is pleased to be hosting over 200 educators this Friday in Berlin for the PerformancePlus Data Users' Conference sponsored by the NH Department of Education.

Next week, we kick-off the first of two cohorts participating in monthly evening professional development series for Transforming STEM Instruction in North Country Classrooms. I was able to participate in the national meeting for project directors last week with other Math Science Partnership recipients across the country. It was exciting to see the energy focused on STEM education around the nation.

For those interested in learning more about distance learning opportunities for your classroom, be sure to look into our upcoming Distance Learning Conference taking place at the Mountain View Grand on October 22.

We are thrilled to announce that we are able to be bring Dr. David Pook to the North Country on January 6th to present What Teachers Need to Know about the ELA CCSS. He is a high school and college classroom teacher and educational consultant who worked with the Council of Chief State Officers on developing the Common Core Standards for English Language Arts.

And last, but not least, if you work with students from grades 5 to 8 and have not checked out the opportunity to participate in the film festival, now is the time to get involved with the fun learning opportunity to celebrate the assets of the region through the North Country Middle School Film Festival.

Lori Langlois
Executive Director


---
What Teachers Need to Know about the ELA CCSS with Dr. David Pook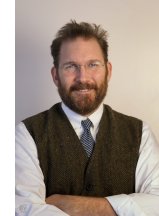 David Pook is a high school and college classroom teacher and educational consultant who worked with the Council of Chief State Officers on developing the Common Core Standards for English Language Arts.

Participants will learn:

✓ what activities and assignments participants can build and deploy in "year zero" to ready their students for the challenges posed by Next Generation assessments

✓ how to translate the standards and address the demands of the CCSS while simultaneously preparing for assessments

✓ how to implement a toolkit for crafting text-dependent questions, designing close reading lessons, and generating a variety of writing prompts aligned to the CCSS.

Date: Tuesday, January 6, 2015 from 8:30 - 3:30
Location: NCES
Cost: Staff from full member schools $125, associate member schools $145, all others $175.

Registration: Register online at http://www.ncedservices.org/pookreg/ or call 603-466-5437 (between 8:00 - 4:00) or email lisa@ncedservices.org. Deadline to register is December 12th.

---
Distance Learning Conference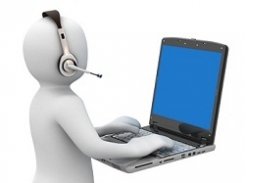 Interested in learning more about Distance Learning?

Find out how the Center for Interactive Learning and Collaboration, Odysseyware, Virtual High School and the Virtual Learning Academy Charter School are helping students learn and build 21st Century skills.

Participants will also interact with an experienced panel of local educators and professionals who coordinate, implement, teach, administer distance learning programs.

Sessions include:

Center for Interactive Learning and Collaboration
Achieving Personalized Instruction and Customizing Distance Learning
What Makes a Quality Online Course
Virtual Learning Academy Charter School
Distance Learning Panel Discussion

View Conference Brochure

Date: October 22, 2014 from 8:30 – 3:00, The registration deadline is October 10, 2014.
Location: Mountain View Grand
Refreshments: Continental Breakfast and a Bagged Lunch are included with registration
Cost: $55
Registration: Register online

---
North Country PerformancePLUS Data Users' Conference on October 10th

On Friday, October 10, 2014, NCES will host the NH Department of Education's PerformancePlus Training Team at Berlin Middle School for a day-long data conference.

---
Media Literacy for Safe and Healthy Choices

A FREE media literacy curriculum training is being made possible through a grant from the NH Department of Justice, Office of the Attorney General, with support from the NH Department of Education, NH Association of School Principals, NH School Counselor Association, the NH Pediatric Society and the US Attorney for NH.

Through this statewide initiative, Media Power Youth, a NH based non-profit and expert in media literacy, will provide curricula and training at no cost to upper elementary teachers and school professionals interested in implementing the program in their schools. All educators completing training will receive professional development hours and a copy of the curriculum.*

Participants will gain:

An understanding of the basic principles of media literacy
An understanding of the influence of media relating to multiple health topics (violence, aggression, and bullying, tobacco/alcohol use, and nutrition and healthy food choices).
Familiarity with the logistics and content of the "Media Literacy for Safe and Healthy Choices" curriculum
Skills to integrate lessons into classroom time and across content areas
An understanding of how to empower youth to lead safe lives through smart use of media through classroom art and media projects
Skills to encourage personal, organizational, and community efforts to promote media literacy education and smart media consumption/use
Who: NH Upper Elementary Teachers (grades 4, 5 & 6) and other school professionals
Date: March 16, 2015, full day, exact time TBD.
Location: NCES
Cost: Free

Click here for more information and to register.

---
SPIRALS Orientation: Teaching Sustainability through Community Exploration

Join The University of New Hampshire and Cooperative Extension for a workshop on bringing sustainability science to your classroom through the SPIRALS program. SPIRALS is a project based sustainability science curriculum funded by the National Science Foundation. Designed to help your students develop a sound understanding of sustainability science, SPIRALS uses a grounded approach to connect youth to their communities. During a SPIRALS project, students will explore concepts of sustainability and systems through the exploration of their community, choose and investigate a sustainable practice to research and then tell the story of that practice. The SPIRALS curriculum is flexible enough to meet your classroom needs and can be tailored to your classroom. It works well as an intensive short classroom exploration, long term project or afterschool program.

This two hour workshop we'll introduce teachers to the SPIRALS program, touching on program goals, project examples and using the curriculum. Participants will then inventory local community resources and begin to outline and plan a SPIRALS experience for their youth. The program will wrap up by going over the partnership with UNH and collaborators and how we offer training and technical support for participating teachers.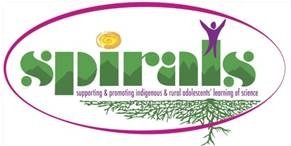 Instructor: Claes Thelemarck, UNH Cooperative Extension
Date/Time: Thursday, November 6, 2014 from 3:00-5:00pm
Location: NCES
Cost: Free
Register: ncedservices.org/spirals

---
Interested in a two-week all-expense paid study tour to Germany?

The Transatlantic Outreach Program (TOP) offers the opportunity to do just that! Since 2002, TOP has sought to find the best and most qualified social studies educators and give them the opportunity to experience Modern Germany in the most dramatic way possible: in person.

You can begin your pursuit of this exciting opportunity by attending a FREE professional development session.

Date: Thursday, October 30, 2014
Time:


K-8 Workshop: 8:30 am—12:00 pm


Middle and High School Workshop: 12:30 pm—4:00 pm


Location: NCES

What will you get from this training?

FREE materials! Copy of TOP's new instructional guides - Let's Explore Modern Germany and Germany In Focus, as well as, complimentary instructional materials
Common Core-aligned, Standards-based Social Studies ready-to-use lessons will be demonstrated
Information about TOP's all-expenses paid, highly competitive 2015 Study Tour to Germany
Space is limited. Registration ends Friday, October 24.
To Register: http://bit.ly/germanwkshp

---
Writing Measurable Outcomes Training

This workshop is designed to assist special educators and related service providers on how to use student data/information to write Present Levels of Academic Achievement and Functional Performance (PLOAAFP).

Participants will learn how to write Measurable Annual Goals to help build students skills so they can access, participate and make progress in the general curriculum.

Presenter: Lori Noordergraaf, M.Ed., Education Consultant, Bureau of Special Education, NH Department of Education
Date/Time: November 19, 2014 from 9:00 to 12:00
Cost: Free
Registration required: ncedservices.org/wmos

---
News from the Arts Alliance of Northern NH

The Arts Alliance of Northern New Hampshire is offering a variety of programs and professional development offerings for North Country educators, schools and communities. These include:

A series of regional residencies, with outstanding visiting artists including poet Verandah Porche (focusing on our connection to place), dancer and spoken-word artist Lida Winfield, Middle Eastern/World Music percussionist Shamou, Burlington Taiko and Asylum Quartet (a group of four young conservatory-trained saxophonists).
A free workshop for K-12 educators October 21 at the Medallion Opera House in Gorham, offered by the NH Humanities Council and conducted by NH Theatre Project director Genevieve Aichele, demonstrating how teachers in all subject areas can use techniques of applied drama to unleash the power of personal stories and make connections between local, personal stories and the larger stories of history.
Worth the Drive! Arts as Inspiration for Learning * Teaching * Making * Living, the 2014 statewide Arts Education Partnership conference, presented by the NH State Council on the Arts October 31-November 2 at the Barbara C. Harris Center, Greenfield, NH.
Arts in Inclusive Learning conferences, workshops, residencies, lectures & demonstrations using a Universal Design for Learning approach.
A new partnership with the Drerup Art Gallery at Plymouth State University, including student gallery visits and teacher workshops.
AANNH can also customize programs addressing your school or classroom goals through the arts and humanities. Questions? Details? Call 323-7302 or email programs@aannh.org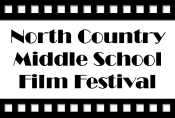 Get those cameras rolling! The theme for this year will again be Celebrate What's Right!
Be creative with the interpretation of the theme. The intention is for the theme to lend itself to any content area while promoting assets. Assets could be people, places, events, products, services, activities, ideas - literally anything that is worth celebrating.
The theme is broad to engage teachers from all content areas to consider having students participate. Films will be due in mid-February with the festival itself taking place in late March.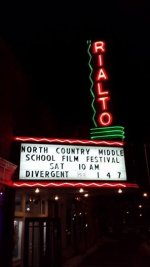 ---
New Hampshire: Our Story of Transformation

This publication represents NH's story—one of the successes and struggles to transform an entire education system from the bottom up rather than the top down—to promote ownership and nurture real and lasting change.
---
Free 17" Monitors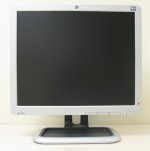 NCES occasionally receives donated equipment. We have 6 of these flat screen 17" HP monitors up for grabs. Pick-up only. Contact matt@ncedservices.org.




---
Lifeskills Manuals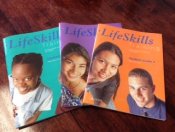 Have a use for any Lifeskills workbooks? NCES has several sets of each leftover. Free, first come, first serve. Contact nces@ncedservices.org.
---
Annual Transition Summit
November 18, 2014
Grappone Center, Concord
The 8th annual NH Transition Community of Practice Summit is titled, Working Together: Increasing the success of postsecondary transition plans by actively engaging students and families in the planning process. The summit features keynote speaker Kathy Bates.
Event details and r

egistration
---
Openings at NCES for the 2014-15 School Year
Posted on SchoolSpring
---

Odysseyware provides online curriculum for grades 3-12, with customizable core, elective and CTE courses, assessment & remediation tools and much more. Odysseyware is ideal as a stand-alone curriculum or for blended learning, credit recovery, RTI, alternative and special education, ESOL, 1:1 and more.
---
Have news to share with the education community in the North Country?
Send us your news to be included in this monthly newsletter.
---
Online Professional Development Library for SAUs 3, 7 & 58 Educators
Educators from SAU's 3, 7 & 58 now have access to 51 professional development eBooks from ASCD. This was made possible through the Rural School Educator Effectiveness Collaborative funded by SAHE. Contact NCES for the password if it has not been made available to you by your principal or librarian.

Contact:
North Country Education Services
300 Gorham Hill Road
Gorham, NH 03581
ncedservices.org
603-466-5437
nces@ncedservices.org
NCES is an equal opportunity employer and provider.