What a whirlwind October was for events related to North Country schools!

NHDOE Data Conference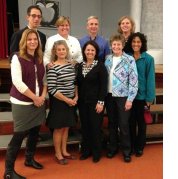 Early in the month, over 200 educators participated in the Performance Plus Data User Conference sponsored by the New Hampshire Department of Education. The day-long event was hosted by Berlin Middle School. We were fortunate to have the entire team of NHDOE Performance Plus Data Coaches to share their knowledge and expertise. Pictured left to right, Rebecca Gagnon, Paula Churchill, Irene Koffink, Cyndy Currier, Karen Matso, Michael Schwartz, Donna Beauregard, Rob Hanson and Ann Mordecai.



Performance Assessment Network - North Country Cohort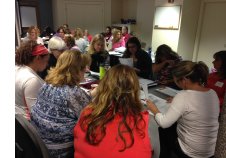 Over forty educators gathered at NCES to work on performance assessments on October 17th. After a two-day training this summer, teams returned with performance tasks to share with other participants for feedback and refinement. The work is supported by the NH Department of Education and facilitated by the Center for Collaborative Education. The cohort will meet two more times this year.





Transforming STEM Instruction in North Country Classrooms

Thanks to regional funding through the Math Science Partnership program, NCES, White Mountain Science Inc, and Plymouth State University have partnered on a professional development initiative focused on engineering design and the cross-cutting practices of the Next Generation Science Standards. Two cohorts of 20 educators were selected from approximately 60 applicants to participate. These STEM Resource Partners will gather monthly for an evening series, have access to onsite professional development along with their colleagues in their school, and several other opportunities to engage in STEM related learning.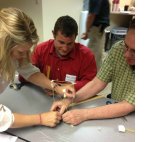 In the opening of the series, teams engaged in the Marshmallow Challenge (see accompanying TED Talk). In addition to engineering design elements, the activity prompted discussion on individual versus group work, how classroom culture impacts team interaction and inquiry strategies, the difference between thinking like an engineer and thinking like a scientist, and several of the eight practices of science and engineering.


Coos Country Business Expo & Conference

On October 29, NCES was among the many exhibitors at the Coos County Business Expo & Conference. The expo is a collaborative effort to connect and engage the business community to build positive relationships for the betterment of Coos County. The NCES table showcased the STEM initiative and included the open-source vending machine prototype created by two recent graduates of Profile High School that was featured on Instructrables.com.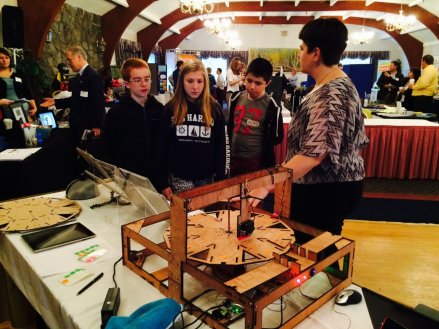 Lori Langlois, Executive Director of NCES, talking with Gorham Middle School students about the opensource vending machine protoype developed by Profile High School students.


Rural Education National Forum

In late October, I had the good fortune to travel with WMSI Executive Director William Church to participate in the Rural Education National Forum. The conference focused on rural prosperity and ways communities have intersected with education to reinvent themselves.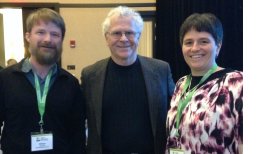 Among the keynote speakers was Homer Hickam, author of Rocket Boys and the inspiration for the film October Sky. He told the story of his childhood dreams, created in the small mining town of Coalwood, West Virginia. His courageous spirit led him to build high-flying rockets as a high school student, and later launched his career as a NASA engineer in the 1980's and 1990's. Rocket Boys: A Memoir, made Homer a best-selling author, among many other accomplishments. His story is the epitome of turning dreams into reality from humble beginnings. Homer also reminded us to celebrate our rural heroes and give students the inspiration for living their dreams despite challenges and adversity.


Lori Langlois
Executive Director


---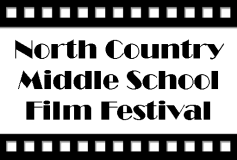 Get those cameras rolling! The theme for this year will again be Celebrate What's Right!



The intention is for the theme to lend itself to any content area while promoting assets of our region. Assets can be people, places, events, products, services, activities, ideas - literally anything that is worth celebrating.

The theme is broad to engage teachers from all content areas to consider having students participate.

Teams should register by November 21. Films due February 11, 2015.

Learn more.

---
What Teachers Need to Know about the ELA CCSS with Dr. David Pook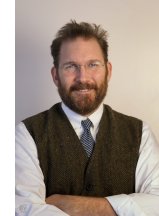 David Pook is a high school and college classroom teacher and educational consultant who worked with the Council of Chief State Officers on developing the Common Core Standards for English Language Arts.

Participants will learn:

✓ what activities and assignments participants can build and deploy in "year zero" to ready their students for the challenges posed by Next Generation assessments

✓ how to translate the standards and address the demands of the CCSS while simultaneously preparing for assessments

✓ how to implement a toolkit for crafting text-dependent questions, designing close reading lessons, and generating a variety of writing prompts aligned to the CCSS.

Date: Tuesday, January 6, 2015 from 8:30 - 3:30
Location: NCES
Cost: Staff from full member schools $125, associate member schools $145, all others $175.

Registration: Register online at http://www.ncedservices.org/pookreg/ or call 603-466-5437 (between 8:00 - 4:00) or email lisa@ncedservices.org. Deadline to register is December 12th.

---
Media Literacy for Safe and Healthy Choices
A FREE media literacy curriculum training is being made possible through a grant from the NH Department of Justice, Office of the Attorney General, with support from the NH Department of Education, NH Association of School Principals, NH School Counselor Association, the NH Pediatric Society and the US Attorney for NH.

Through this statewide initiative, Media Power Youth, a NH based non-profit and expert in media literacy, will provide curricula and training at no cost to upper elementary teachers and school professionals interested in implementing the program in their schools. All educators completing training will receive professional development hours and a copy of the curriculum.*

Participants will gain:

An understanding of the basic principles of media literacy
An understanding of the influence of media relating to multiple health topics (violence, aggression, and bullying, tobacco/alcohol use, and nutrition and healthy food choices).
Familiarity with the logistics and content of the "Media Literacy for Safe and Healthy Choices" curriculum
Skills to integrate lessons into classroom time and across content areas
An understanding of how to empower youth to lead safe lives through smart use of media through classroom art and media projects
Skills to encourage personal, organizational, and community efforts to promote media literacy education and smart media consumption/use
Who: NH Upper Elementary Teachers (grades 4, 5 & 6) and other school professionals
Date: March 16, 2015, full day, exact time TBD.
Location: NCES
Cost: Free

Click here for more information and to register.

---
Writing Measurable Outcomes Training
This workshop is designed to assist special educators and related service providers on how to use student data/information to write Present Levels of Academic Achievement and Functional Performance (PLOAAFP).

Participants will learn how to write Measurable Annual Goals to help build students skills so they can access, participate and make progress in the general curriculum.

Presenter: Lori Noordergraaf, M.Ed., Education Consultant, Bureau of Special Education, NH Department of Education
Date/Time: November 19, 2014 from 9:00 to 12:00
Cost: Free
Registration required: ncedservices.org/wmos Sorry, this session is full.

---
Presidential Awards for Excellence in Mathematics and Science Teaching (PAEMST)
The 2014-2015 nomination period for 7-12 grade mathematics and science (including computer science) teachers for the Presidential Awards for Excellence in Mathematics and Science Teaching (PAEMST) program is currently open. You can nominate a teacher for PAEMST, we are seeking your help to once again identify great teachers for the current round of competition.

PAEMST is the nation's highest honors for teachers of mathematics and science (including computer science). Established by Congress in 1983, the PAEMST program authorizes the President to bestow up to 108 awards each year. NSF administers PAEMST on behalf of The White House Office of Science and Technology Policy. Presidential awardees receive a certificate signed by the President of the United States, a trip for two to Washington, D.C., to attend a series of recognition events and professional development opportunities, and a $10,000 award from the National Science Foundation (NSF). PAEMST's most recent cohort of awardees even had the opportunity to meet with President Barack Obama.

Please consider nominating a talented teacher using the PAEMST website today. The 2014-2015 nomination deadline is April 1, 2015, and the application deadline is May 1, 2015. Applications will be available on the PAEMST website on November 1, 2014.

---
Universal Design for Learning:
Transforming Education for All Learners

UDL is a framework for guiding the design of curriculum, programs, and materials. UDL helps educators address learner variability by suggesting
flexible goals, methods, materials, and assessments that empower educators to address learner variability in today's classrooms.

A one-day workshop to introduce UDL to NH educational leaders and administrators will be held on December 9, 2014 8:30 a.m. - 3:00 p.m at the Grappone Conference Center, Concord NH. Box lunches available for $10.00.

Presented by CAST, featuring David Rose, Founder of CAST, Joy Zabala, Dir. of Technical Assistance & National AIM Center, and Grace Meo, Sr. Dir. of CAST's Professional Learning.

Register online at http://sgiz.mobi/s3/NH2014
Deadline 12/2/2014 at 4:00 p.m.
For more information, Contact Mary Lane, Mary.Lane@doe.nh.gov

---



North Country Business/ Education Symposium



On Thursday, November 13, 2014, the North Country Charter Academy will be hosting a Business/ Education Symposium,
bringing together business and education leaders to discuss current trends and needs. The event will be facilitated by Dr. Paul Ezen, retired Deputy Commissioner of Education for the State of New Hampshire.

All are welcome for the purpose of engaging the business and education leaders of the North Country in dialogue on the changes in the work force and educational community.

The event is sponsored by the Mountain View Grand Resort and will take place at the MVG Presidential Ballroom from 7:00 – 8:30 PM.




---
How Can We Make the North Country a Great Place for Everyone to Live, Learn, Work, and Play?

North Country Listens is a civic engagement initiative in the North Country of New Hampshire. As a community-based group, North Country Listens works in partnership with individuals, organizations, and communities in the north of the notches region of Coös County and northern Grafton County. We are committed to creating and sustaining a fair process for public engagement and action to build and support strong communities in the North Country.

North Country Listens works to bring people together for productive conversations that augment traditional forms of government, like town meeting or school board meetings. The work is non-partisan and its goal is to give residents the opportunity to get engaged in the issues that impact them most. Solving public problems is a challenging task, since members of the same community sometimes have very different solutions to shared problems. By providing an opportunity for facilitated conversations, North Country Listens aims to support public engagement in community issues that can lead to solutions informed with public input.

The work:

Create engaged community conversations on local and regional issues
Serve as a resource for communities interested in having engaged conversation
Cultivate a network of facilitators for public engagement and action in the region

The principles:

Bring people together from all walks of life
Provide time for in-depth, informed conversation
Respect differences as well as seek common ground
Achieve outcomes that lead to informed community solutions

Courtney Wrigley is the part-time project coordinator for North Country Listens. Contact North Country Listens at northcountrylistens@gmail.com or to find out more information please visit www.northcountrylistens.org. North Country Listens is a partner of NH Listens at the Carsey School of Public Policy at UNH. Support for North Country Listens rose out of the 2013 Coos Symposium and funding is supported by a Tillotson Foundation grant.



---



Eight Practices of Science and Engineering from the Next Generation Science Standards (NGSS)





1. Asking questions (for science) and defining problems (for engineering)
2. Developing and using models
3. Planning and carrying out investigations
4. Analyzing and interpreting data
5. Using mathematics and computational thinking
6. Constructing explanations (for science) and designing solutions (for engineering)
7. Engaging in argument from evidence
8. Obtaining, evaluating, and communicating information

Learn more


---

New Hampshire's
Work-Study Practices

Self-Direction
Collaboration
Creativity
Communication



---
New Hampshire: Our Story of Transformation


This publication represents NH's story—one of the successes and struggles to transform an entire education system from the bottom up rather than the top down—to promote ownership and nurture real and lasting change.



---



Manchester Monarchs Education Day



The Manchester Monarchs, in partnership with the New Hampshire State Board of Education and the New Hampshire Department of Education, has invited schools to participate in the 5th annual Monarchs Education Day on Wednesday, November 19, 2014 at 10:00 a.m. It will be a fun and educational day that students will never forget. On this day, the Verizon Wireless Arena will be more than just an entertainment venue; it will be the largest classroom in New Hampshire. A robust 30 page educational workbook will be provided for every student that attends. The cost for students for the day is $10 and the Monarchs will provide complimentary tickets to Chaperons/Teachers/Administrators and bus drivers.

More information


---



Annual Transition Summit



November 18, 2014
Grappone Center, Concord

The 8th annual NH Transition Community of Practice Summit is titled, Working Together: Increasing the success of postsecondary transition plans by actively engaging students and families in the planning process. The summit features keynote speaker Kathy Bates.



Event details and r

egistration


---
Openings at NCES for the 2014-15 School Year
Posted on SchoolSpring
---


Odysseyware provides online curriculum for grades 3-12, with customizable core, elective and CTE courses, assessment & remediation tools and much more. Odysseyware is ideal as a stand-alone curriculum or for blended learning, credit recovery, RTI, alternative and special education, ESOL, 1:1 and more.





---




Online Professional Development Library for SAUs 3, 7 & 58 Educators



Educators from SAU's 3, 7 & 58 now have access to 51 professional development eBooks from ASCD. This was made possible through the Rural School Educator Effectiveness Collaborative funded by SAHE. Contact NCES for the password if it has not been made available to you by your principal or librarian.



---
Have news to share with the education community in the North Country
?
Send us your news to be included in this monthly newsletter.
---
Contact:
North Country Education Services
300 Gorham Hill Road
Gorham, NH 03581
ncedservices.org
603-466-5437
nces@ncedservices.org
NCES is an equal opportunity employer and provider.