Hopefully this week finds everyone back into the swing of the new year. I know the first week back after the holiday break can be a tough one. We had a very busy first week back at NCES. A full house on the 6th with David Pook sharing close-reading strategies aligned with the ELA CCSS, the two groups of 20 STEM Resource Partners on Wednesday and Thursday evenings, plus a couple of other gatherings brought many educators through the doors last week.
Though I'm sure it was not easy for folks to be out for meetings and professional development their first week back, it was great to see all the networking and sharing that was taking place. The STEM group happened to be working with 3D printers this week. There was much tapping of resources among both those with access to these tools as well as those considering the purchase.
Another neat example of sharing was actually a carryover from a project that started in the fall of 2013. You may recall a story we shared last year on science collaborations between a few North Country teachers and classrooms at Winchester School that were facilitated by Professor Deb Black at Keene State College. One of the co-investigations was the use of hydroponics to determine sustainable options for growing food rapidly in small areas.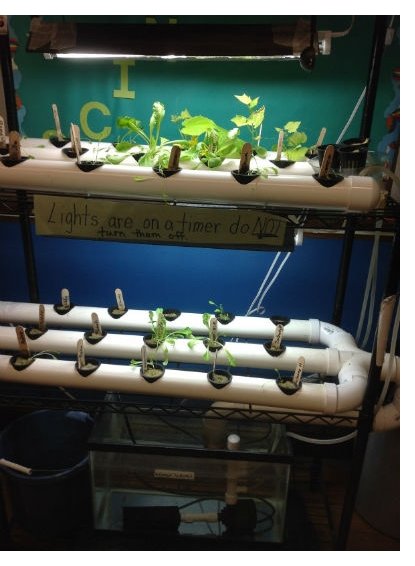 A simple classroom hydroponics station (pictured above) is being used in Brenda Gagne's 5th grade classroom at Hillside School in Berlin to grow lettuce and cucumbers. This came up in informal conversation and drew the interest of several other teachers who now plan to visit the school. Since this was during the STEM session, naturally this lead to ideas to engineer other designs and implementations. Connecting educators is a powerful outcome of regional professional development offerings and it is fantastic to be a part of growing these networks.
Lori Langlois

---
Enhancing Classroom Skills for Scientific Practice through Real World Investigations

Are you interested in developing your skills to support students as science practitioners? A series of workshops is being offered to support K-12 teachers in developing the understanding and skills necessary for implementing the Science and Engineering Practices as listed in the Next Generation Science Standards (NGSS).
Teachers are being asked to develop STEM skills in their students to prepare them to be college and career ready. These same skills are also emphasized in the Next Generation Science Standards and NH Frameworks, with the reasoning that to be truly scientifically literate, students must learn disciplinary content in the context of science and engineering practices. These professional development workshops are designed to strengthen science inquiry skills by engaging teachers in the process of scientific investigation and data analysis.
Dates: Friday, February 6 & Saturday, February 7, 2015
Using Real Data in the Classroom: Part 1
Using Real Data in the Classroom: Part 2
Session time, 8:30 to 3:30. For more information, visit the NCES website.
Instructors: Dr. Sarah Turtle, Plymouth State University and Jackie Wilson, Hubbard Brook Research Foundation

Cost: Free to NH educators. Light breakfast refreshment and lunch provided.

Graduate credit: Optional Plymouth State University graduate credit will be offered (for a fee) to those who participate in all three workshops (4 full days).

---
North Country Work Place Education

We extend an invitation to principals, school counselors, CTE Directors, ELO coordinators and others who may potentially be involved with internship opportunities in North Country schools to learn about the North Country Workplace Education Program (NCWEP). NCWEP serves Littleton, Lisbon and Profile schools. Bob Butson, Program Director, and Michael McKeever, Intern Coordinator at Lisbon Regional School, will share their insights after several years of experience working with these schools and over 50 businesses to provide on-the-job skills and competencies to students. This will take place at NCES following the North Country principals' meeting as part of the NC CIA session on Wednesday, February 11, 2015 from 10:30 - 11:30. Please RSVP if you plan to join us by email lisa@ncedservices.org or calling 603-466-5437.
---
Last chance, films due February 11th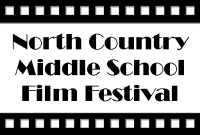 It is not too late for classrooms between grades 6 and 8 to get involved in this year's film festival. The theme is Celebrate What's Right!

The intention is for the theme to lend itself to any content area while promoting assets of our region. Assets can be people, places, events, products, services, activities, ideas - literally anything that is worth celebrating.
Schools involved thus far are Berlin Middle, Bethlehem Elementary, Jefferson, Lafayette, Lancaster, Lisbon Regional, Milan Village, Monroe Consolidated, and Pittsburg. There can be multiple teams and advisers participating from the same school.
---
North Country Listens Facilitation Training
North Country Listens is offering facilitation training at NCES on January 29th. This daylong workshop gives participants an understanding of the critical role of facilitators in public engagement work. Trainers will spend time locating the work in local and statewide projects, walking through a typical "talk to action" process, and emphasizing the principles that guide our work. Prior facilitation experience not necessary. The all-day training is $40 and covers the cost of refreshments and lunch. Contact northcountrylistens@gmail.com for discussing financial assistance.
---
Media Literacy for Safe and Healthy Choices

A FREE media literacy curriculum training is being made possible through a grant from the NH Department of Justice, Office of the Attorney General, with support from the NH Department of Education, NH Association of School Principals, NH School Counselor Association, the NH Pediatric Society and the US Attorney for NH.
Through this statewide initiative, Media Power Youth, a NH based non-profit and expert in media literacy, will provide curricula and training at no cost to upper elementary teachers and school professionals interested in implementing the program in their schools. All educators completing training will receive professional development hours and a copy of the curriculum.*
An understanding of the basic principles of media literacy

An understanding of the influence of media relating to multiple health topics (violence, aggression, and bullying, tobacco/alcohol use, and nutrition and healthy food choices).

Familiarity with the logistics and content of the "Media Literacy for Safe and Healthy Choices" curriculum

Skills to integrate lessons into classroom time and across content areas

An understanding of how to empower youth to lead safe lives through smart use of media through classroom art and media projects

Skills to encourage personal, organizational, and community efforts to promote media literacy education and smart media consumption/use
Who: NH Upper Elementary Teachers (grades 4, 5 & 6) and other school professionals

Date: March 16, 2015, full day, exact time TBD.

Location: NCES

Cost: Free

---
January 21st Gathering for Arts Educators

North Country arts educators (visual arts, music, theater, creative writing and dance) as well as school cultural activities coordinators are invited to an after-school gathering to discuss in- and out-of-school arts activities, ideas, and needs on Wednesday, January 21, at Lancaster Elementary School (snow date January 22). The gathering will start with snacks and networking from 3:30 to 4:15 and a discussion from 4:15 to 5:30 p.m., which will include a review of 2015 offerings from the Arts Alliance and its members and partners around the state, and a chance to talk about grant and collaborative opportunities.
The meeting will also be an opportunity for high-school art educators to drop off student work they would like to submit for Friends of the Arts' Annual Juried High School Art Exhibit which will run at the Silver Cultural Center in Plymouth from Sunday, February 1st through Thursday, February 19th. Please contact the Arts Alliance for details or to register at programs@aannh.org.
---
Do you have news to share with the educational community in the North Country? Send us your announcements and stories to be included in this newsletter. We want to share and highlight the many great events, learning opportunities (students and teachers), and other positive happenings in our schools and communities.
---
---
Educating the 21st Century Learner:

7th Annual LESCN Conference
Save the date, April 1, 2015.
The keynote speaker will be Yvonne M. Spicer Ed.D DTE,
Vice President of Advocacy & Educational Partnerships for the National Center for Technological Literacy® at the Museum of Science Boston

---
Arts Opportunities for North Country Schools

The powerful and energetic rhythms of Japanese Taiko drumming to students and adults in our region through workshops and assemblies. February 2015.
Asylum Quartet
Four young, award-winning, conservatory-trained saxophonists perform classical, modern, indie rock, klezmer and world music. Offering band, saxophone, music educator and general music workshops and great assemblies. March 15-20.
Marvelous Marvin's STEAM Tour
Using theater, circus arts and rhyming text to engage students in science, math and more. Interactive workshops and assemblies, K-6. April 2015.

Learn more and sign up your school by calling 323-7302 or programs@aannh.org.

Interested in arts related professional development and other arts-related opportunities for students and schools? Be sure to visit the Arts Alliance of Northern NH's website.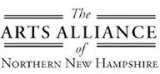 ---
Free community screenings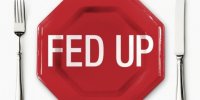 There are two whole community screenings of the documentary film, Fed Up, that was produced by Katie Couric. Fed Up is a must-see film for anyone who wants to eat healthier. The film is rated PG and is intended for middle school students and older. After the film there will be a question and answer period with nutrition specialists and healthcare providers.

Berlin
Tuesday, January 13, 2015
6 pm to 8 pm
St. Kieran's Community Center
155 Emery Street, Berlin
Gorham
Wednesday, January 28, 2015
6 pm to 8 pm
Medallion Opera House
20 Park Street, Gorham
Sponsored by Families Healthy Together

For more information contact Rachel Freieman at rfreierman@outdoors.org or call 603-730-2780.

---
PerformancePLUS
Free Half Day Trainings

Use PerformancePLUS to help your school become more data driven. These beginner-level, half day trainings will focus on key components of P+ related to student performance, such as student detail page, interventions, Content Library, Individual Learning Plans, interventions and reporting. Four hour sessions include working with reports, while three hour sessions do not include working with reports.


Training dates and times in Concord, NH:

January 23rd - 8:30 a.m.-12:30 p.m. at the DOE in room 15 (includes reports)
January 26th - 12:30 p.m.-3:30 p.m. at the Walker Building on Fruit Street
January 27th - 8:30 a.m.-12:30 p.m. at the Walker Building (includes reports)
January 27th - 1:00 p.m.-4:00 p.m. at the Walker Building
Due to space limitations please
register.
For information on these trainings, please contact Data Coach Cyndy Currier ccurrier@mac.com
---
Education Job Opportunities

Visit TeachNorth.org for education related jobs in the North Country.

---
NH Teacher of the Year Nominations
Superintendents, principals, teachers, school staff members, teacher organizations, parents, and others interested in New Hampshire schools are encouraged to nominate an outstanding teacher by submitting their request to the New Hampshire Department of Education (NH DOE) by February 17, 2015. Teacher of the Year nomination applications can be downloaded from the DOE Web site at
www.education.nh.gov/recognition/toy.htm
. Nominees must submit their applications to the NH DOE by March 19, 2015.
---
Presidential Awards for Excellence in Math and Science Teaching
The 2014-2015 nomination period for 7-12 grade mathematics and science (including computer science) teachers for the Presidential Awards for Excellence in Mathematics and Science Teaching (PAEMST) program is currently open.

Please consider nominating a talented teacher using the
PAEMST website
today. The 2014-2015 nomination deadline is April 1, 2015, and the application deadline is May 1, 2015. Applications will be available on the PAEMST website on November 1, 2014.
---

Odysseyware provides online curriculum for grades 3-12, with customizable core, elective and CTE courses, assessment & remediation tools and much more. Odysseyware is ideal as a stand-alone curriculum or for blended learning, credit recovery, RTI, alternative and special education, ESOL, 1:1 and more.

---
ASCD eBook Collection at NCES
Educators from SAU's 3, 7 & 58 now have access to 51 professional development eBooks from ASCD. This was made possible through the Rural School Educator Effectiveness Collaborative funded by SAHE. Contact NCES for the password if it has not been made available to you by your principal or librarian.


---
Contact:

North Country Education Services
NCES is an equal opportunity employer and provider.