My husband is a Screen Actors' Guild voter and so in this awards season we luxuriate in viewing screenings of the films nominated in all categories whether best film, director, actor/actress, or screenplay etc. Too few hours, too many films!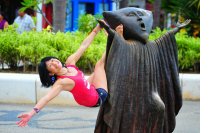 One moment in "Boyhood" hit me poignantly, the film which took twelve years to shoot as the entire ensemble ages in real time, to allow the eponymous lead child actor Ellar Coltrane to portray his character's life spanning 12 years from boyhood to young adulthood. In this moment Patricia Arquette, playing a valiant working mom who has raised two children, navigated three marriages plus night school and found a fulfilling professional career, suddenly breaks down when her son leaves for college.
This is it? She questions: Life is just a series of milestones? She lists about a dozen milestones in the family's life, and blurts "the next one is my funeral!" Yes, she jumps the timeline, as her son points out. But the nugget of her question really is: So? And that is the eternal question. "I just thought there would be more."

Her children's father, played by Ethan Hawke, stops the car at one point to tell his kids: No, you will not see me for the weekend and just say Fine and OK and let me buy you treats, and that's it. You will actually be with me. Tell me what is real, what is happening with you. For him, life is more than milestones. Life is the present moment, however we may find it. No judgment. Embrace, surrender, accept.

Near the film's end, the young man sits in companionable silence with three new friends he has just met. The young woman beside him says, "You know how everyone's always saying seize the moment? I don't know, I'm kind of thinking it's the other way around, you know, like the moment seizes us."

The camera pans out on the nature scene the four have just hiked to. Us surrendering to This. To Now. To the moment. It's Yoga.

Valentine Restorative ~ Feb 14th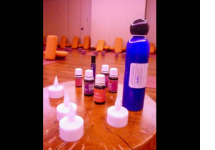 On February 14, come for a two-hour
chakra-tuning yoga love-fest
you offer yourself, with no effort at all other than arriving! Quiet music and lighting, selected aromatherapy, luscious supported Yoga poses, gentle hands-on assists, and guided meditations tune and balance all 7 of your chakras. No experience necessary!
Treat
yourself;
come
with a friend for a better price. Aromatherapy gifts for every guest!
Pure Yoga
Eastside, 1:30-3:30PM.
Loved the 5-day Solar Immersion in NYC that just ended, with Chris Loebsack and Arianne Traverso!

Enjoyed the
Yoga Vida
AcroYoga workshop I just led also, Thur. Jan. 29, at the NoHo location. Look for more of these to come, by Matt Giordano or myself, or both together!
June 27-July 1, join the 5-day Lunar Immersion with Chris Loebsack and Justin Caruso at
Ripley Grier
's space on 520 Eighth Avenue at 37th Street.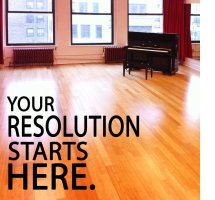 Sept. 26-30, join me and Katie Capano for the 2015 NYC Elemental Immersion, at the same beautiful space in Ripley-Grier!
And meanwhile, you can always check www.acroyoga.org, Facebook's
AcroYoga New York
group, and www.AcroMaps.com, for classes and workshops! Please consider joining my monthly ENews if you are not yet on it!
Thanks for photos to: Raul Aranas, Charles Lee, Greg Franklin.

Please Forward or Reply;
Subscribe
or Unsubscribe at any time.
Please visit my
webpage
for current schedule of Pure Yoga and Om Factory classes, and varous workshops, retreats & events, as well as information on aromatherapy, private sessions of Yoga, Thai massage, etc.