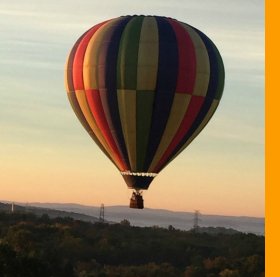 Each birthday I embrace more the pleasure principle in carpe diem.
You can't take it with you, so what are you saving it for?
That gift certificate? The smile? The kiss? That training you want to take?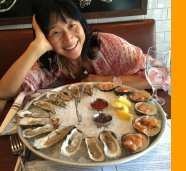 The trip to India.
The birthday balloon.
Your daily meditation.
The gift of yourself to yourself.
The gift of truth... for yourself and for others.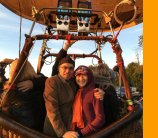 Whom might you enjoy loving lavishly this fall? ~ In word, action and deed?
See where it takes you! ~ Up, up & away you go!
Contact Improv + AcroYoga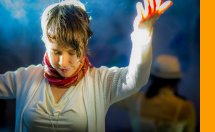 When I took Jesse Johnson's Contact Improv workshop at New York's Festival of Discovery this May, I was blown away.
I immediately felt the merge of meditation, movement, and connection in this dance that is you, is me, and every moment is also a new creative us. I knew I needed to experience more of Jesse's classes.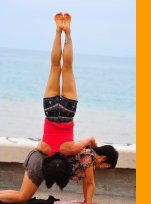 There is an application to relationship and partnership in this
dance form that I intuitively know I need to receive.
Jesse magically and expertly guides our dance first with our own gravity, and then our astonishing initial connection with another. Yes ~ magic.
Jesse experienced AcroYoga with me and was equally moved. So we are building a collaboration together for you ~ and us!
Please come and join us Nov. 14th as we explore these two passionate and magical ways of creating form, shape, and union, meditatively, gracefully, organically, with nurturance ~ and in community! There will be plenty of contact improv dance flow at this workshop. All levels. All are welcome. All partners provided! See more.
Hallowe'en Party with Trinity!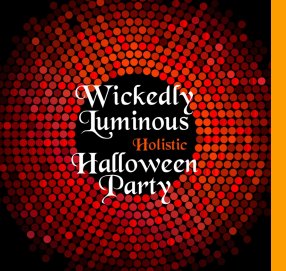 This Halloween, my luminous friend Trinity is having A Wickedly Luminous Holistic Halloween Party that will be simply amazing! Trinity is a vivacious, super fun and passionate dance facilitator and event organizer. I have attended her events and absolutely love the vibe; they make everyone feel fully expressed, alive, and connected, to self and to others. I highly recommend them! The Early Bird rate ends this Saturday, October 24

th

.
The Dancing Path™ is excited to present:
"Wickedly Luminous Holistic Halloween Party"
Saturday, October 31st, 7:45pm - 11pm
At: YogaVida, 666 Broadway, 3rd Floor
7:45pm Doors Open~
Complimentary Organic Juices & Mingling
8- 9pm Transformational Dances
of
Darkness & Light w/Trinity
9:00-10:30pm Dance Party
w/DJ's Hrana & Dave (The Dancing DJs)
*7:45-11:00pm Chill Lounge*
*Relax, mingle, enjoy complimentary Organic Juice
10:30-11:00pm
Closing Circle +
Prizes for Favorite Costumes
Advance Registration is highly recommended!
Trinity's last two holiday events sold out.
$25. Early Bird (register by Sat Oct 24th)
$30. Advance (register by Fri Oct 30th)
$35. Day of (cash at the door)
More info & Register at-
http://wickedly-luminous-halloween.eventbrite.com/?nomo=1
Trinity is the founder of The Dancing Path™- a celebratory transformational events organization that offers playful, creative, community building events, workshops and trainings all over NYC. Join her Meetup group to stay informed of future events-www.meetup.com/thedancingpath/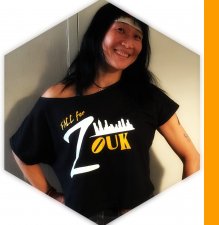 New York's third annual FallForZouk Festival got a first ever AcroYoga class on 10/18! It was such an honor and delight to introduce AcroYoga to the Brazilian Zouk dance community gathered from around the world!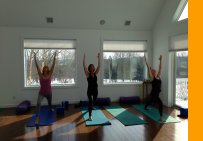 This weekend, I escape from NY subways with Yogini pals Ora and Lesley to relax and play many styles of Yoga, in the glorious Catskills foliage in upstate New York!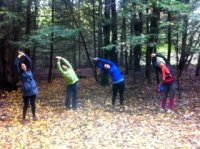 See our itinerary ~ email to ask if there is space left!
Of course my NYC AcroYoga monkey tribe will celebrate with costumes, masks, flying, and loads of laughter and fun!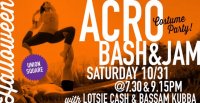 Om Factory Union Square:

7:30-9PM Open Level Class 9:15-11PM Jam & Party
$40 pre-reg/ /$50 day-of
$20 for Jam only
Peek-a-Boo ~ I might see you! ~ For a brief good little "spell" of wicked fun!
More
Here
Nov. 21: Thanksgiving Restorative Feast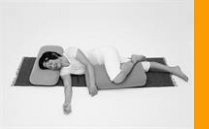 Come to Pure Yoga East on Saturday Nov. 21st, 3-5PM, for a delicious Thanksgiving Restorative Yoga feast, served up by me & my
team of assistant chefs, for you.
Recline in luxuriously restful supported Yoga poses, with meditation, aromatherapy, music, and healing touch, to nourish your Relaxation Response.
My signature Mother Mary Restorative reveries take you into another realm. You will balance all 7 chakras and leave with a gift, knowing you've given to Food Bank for New York City, with Mary.
All levels welcome. Pre-reg is highly recommended, to reserve your spot. All levels. All are welcome.
More Info. & Register
Thanks this issue especially to Charles M.C. Lee for this nature shot. Grateful for the eye that sees the beauty and the eternity in all life.
I respect your email privacy and never share email lists. I look forward to our monthly connection and to keeping you updated! Feel free to Reply, Forward, Subscribe or Unsubscribe!
Happy hauntings, my cyber sangha, online community!
Maha shanti!
Much peace!
OMmmmary