My view of a Presidential peak is obscured today by snow flurries in the higher elevations, and a few flakes are floating around at ground level here on Gorham Hill. It is hard to believe it is already time for winter weather. Then again, November was filled with learning and excitement. It is no wonder how it feels like time flies.
Here are a few highlights from the past month. As always, please feel free to pass along news about educational happenings in the region.
Profile STEAM class balloon launch and recovery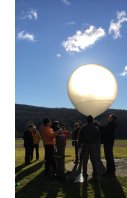 You may recall from a previous issue that high school students and teachers from Berlin, Lisbon,Woodsville, Gorham, and Profile spent three days together at NCES this summer for a high altitude balloon challenge. They were given the task of not only designing a payload to carry instrumentation, but also a means for a safe return and recovery of that payload. Some of those students from Profile took up the challenge in Kevin Briere's STEAM course with the support of White Mountain Science Inc. On the cold, slightly windy, but mostly sunny morning of November 23rd, the Profile team launched shortly after 9:00 AM from Bethlehem. With a flight path (shown in red in the image below) closely matching their predicted path (green), the recovery team had the payload back in hand by noon after tracking its signal to Jefferson.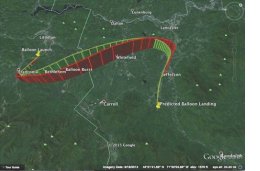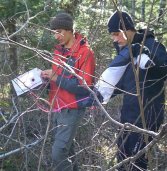 Profile teams successful in robotics competition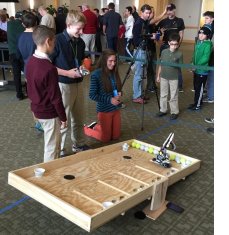 Profile School brought two teams from their STEAM class to compete with 36 other schools in the University of Vermont's College of Engineering and Mathematical Sciences Aiken Maker Faire and TASC Challenge on November 21st.
A team compromised of Jack Sampo and Andrew Husk were off to a strong start until a mechanical failure eliminated them from contention. Another team, Sara Blampied, Hanzon Hunt, and Dylan Robie, were, according to Mr. Biere "awesome on the playing field" and secured a third place finish in the qualifying round with a repeat performance to land them a second place finish in the play off round against the top nine teams.
They were aw
arded a small drone for their exceptional effort.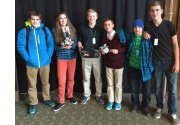 This was the schools first time competing in a robotics competition and they were up against many seasoned veteran teams.Congratulations to both teams.
Multi-school high altitude balloon challenge update
As I mentioned earlier, there is on-going work taking place for a multi-school team balloon launch. Several students from Profile, Berlin, and Woodsville came together on their day off for the Veterans Day holiday to work towards that launch and recovery. In contrast to the design the Profile team used, this group is working on payload carrier that will safely descend without a parachute.
It's quite fascinating to see all the specialty areas required to make this successful, from the design of the antenna for tracking, programming the cut-down to occur at a specified elevation using a super-heated wire, to "hacking" older model digital cameras to capture time lapsed photos automatically.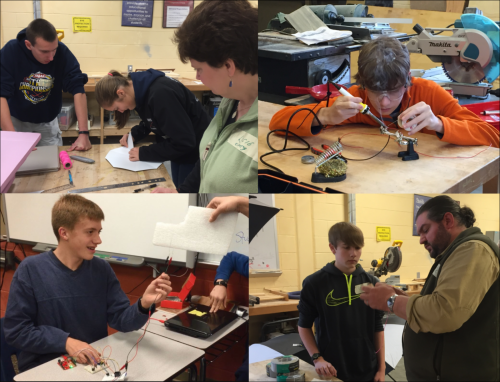 Moving the region forward
In last month's newsletter I shared highlights from several speakers at presentations and meetings I had recently attended in the region and their impact on my optimism for moving the region forward. Undoubtedly, much of our future is tied to the next generation who will reside in the North Country. I was pleased to learn from Dick Ober, the President and CEO of the New Hampshire Charitable Foundation, that NHCF is investing and taking action in four high-impact areas to increase opportunity for New Hampshire's kids — from cradle to career.

NHCF's focus on these four areas is called New Hampshire Tomorrow: Investing in Our Kids. Visit the NHCF website to learn more about the initiative and to learn more about donating to this important work.
And like October, my November was ripe with inspiring talks and clear sense of optimism for the region. The Northern Forest Center Symposium was a tremendous opportunity to develop cross-sector relationships from upstate NY to eastern ME. I was not sure what to expect--perhaps a lot of talk about trees--but wow, the important ways the northern forest ties us all together became so clear. NFC's tag line is "thriving communities, health forests", and the theme of the symposium was "A Vibrant and Entrepreneurial Region: Connecting Communities, Economy and Landscape". If you are not familiar with their efforts, it is worth the time to learn more about the work of the Northern Forest Center.
TEDx Littleton was another highlight of November. The event featured several speakers from the greater Littleton area. Among them was Profile School principal Courtney Vashaw. You may recall hearing about the generous act of the Class of 2015 in donating the funds for their senior trip to cover medical expenses after Courtney's cancer diagnosis last spring. Courtney shared this emotional story and tied it into the role educators played as mentors and providers of encouragement throughout in her life. It was moving story about the significance of empowering young people.
Lori Langlois
Executive Director
lori@ncedservices.org
---
Ecological concepts and skills integral to the practice of science for upper elementary grades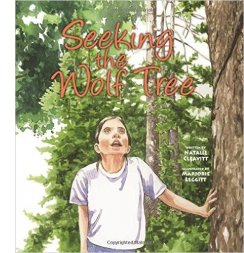 Seeking the Wolf Tree is a fictional yet factual book written for the fifth grade classroom that utilizes the hunt for an elusive wolf tree to communicate ecological concepts and skills integral to the practice of science. As the two main characters visit the Hubbard Brook Experimental Forest (in the White Mountains of NH) across the seasons, they explore concepts such as interdependence, habitat, food webs, energy flow and succession and develop observation and data collection skills. Do they ever find a wolf tree? Come and find out!
Teachers looking to teach the NGSS core ideas of interdependent relationships in ecosystems and/or cycles of matter and energy transfer in ecosystems will find this interactive book engaging and useful. It can serve as an intriguing and fun introduction or wrap-up to an ecology unit, or simply read and then used as a platform for ecological concepts and science practices from which to refer back to throughout the school year. The story is linked with several Project Learning Tree and other widely available lessons. We will present the book, ideas for using it to help meet NGSS core ideas and CCSS in ELA, and align it with specific, widely available lessons.
Free classroom set: All participants will receive a copy of the book, and if you are willing to commit to using the book and lessons and provide HBRF with feedback and example of student work from children doing activities, you will receive a full classroom set!
Presenters: Jackie Wilson, HBRF and Natalie Laura Cleavitt, Cornell University
For: Upper elementary teachers
When: Tuesday December 8th, 2015 from 4-6pm
Where: NCES, Gorham, NH
Cost: Free
Registration: RSVP is required (preferably by Dec 2) online or by contacting lisa@ncedservices.org or 603-466-5437 (M-F, 8-4)
---
2016 North Country Middle School Film Festival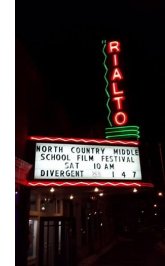 NCES is excited to announce that the six annual "Celebrate What's Right" film festival for grades 6, 7 & 8 will take place on Saturday, March 19, 2016 at the Rialto Theatre in Lancaster.



The festival is intended to promote student awareness of what is right in our lives by highlighting positive influences in or on the North Country. Films must celebrate an asset that impacts those living or visiting the North Country. Assets may include, but are not limited to, people, places (natural or man-made), businesses, organizations, events, new or unique solutions to problems, community groups, activities, natural resources, a way of life, an attraction, or something that strengthens the community.





The judges are looking for excellent story telling, strong production value, and original work created by student teams. This year's festival will recognize


For rules and guidelines visit http://www.ncedservices.org/film/

Interested in sponsoring this event?

---
K-6 Mathematics Workshop:
Rural School Educator Institutes
This is a follow-up to the week-long summer institute that was offered to support teachers in the implementation of the CCSS for mathematics, the design of effective performance assessments, the development of students' critical thinking skills, and to support them in the use of writing in all content areas to promote deeper understanding and encourage reflection. There are seats available for teachers who did not participate this past summer. Every participant will have an opportunity to join us for the summer 2016 institute.
Instructor: Dr. Natalya Vinogradova
For: Teachers of grades k-6
When: Saturday, December 5, 2015 from 9:00 to 3:00
Where: NCES, Gorham, NH
Cost: Free, breakfast refreshments and lunch provided.
Stipend: $100
Register directly with PSU:
http://bit.ly/psumath
---
Returning to Learn after Concussion:
What Educators Need to Know about Brain Injury
New and existing research has brought Head Injury in children and adults to the attention of medical practitioners, coaches, educators and parents whose children actively participate in sports. Questions result in speculation about participation in educational activities after an injury, effects of repeat injuries, behavioral concerns that affect life and learning.
This conference is designed to inform educators about impact of head injury, including concussion, on learning processes, including social/emotional well-being as it relates to the injured student's reintegration into the learning environment. It will also help to answer questions such as:
When, how, and to what degree to encourage a student to "get back in the game"?

What practices in returning to learn and play are considered best practices?
For a full description and outcomes, visit: http://www.ncedservices.org/profdev/
Date: Thursday, December 3, 2015
Time: Check-in 12:00, Start-time 12:10, End-time 3:30
Location: Video conferenced* to NCES, Gorham, NH (from SERESC, Bedford, NH)
Cost for video conference at NCES for staff from: Full member schools: $75, Associate member schools: $85, Others: $95
Registration: To register for the video conference at the Gorham location, register with NCES: Online or call 603-466-5437 (between 8:00 - 4:00)
Have you taken the pledge?

North of the 44th placemakers pledge to...
Share resources and passion to strengthen the region.

Highlight what is inspiring and right in the region while recognizing that challenges exist.

A

ttend to relationships and networks to build trust, optimism and a common sense of purpose across the region.
Practice Asset-Based Thinking and building from strength in daily work and life.

E

mphasize inclusion, reaching beyond traditional barriers of age, class and education.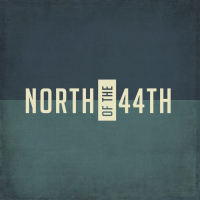 ---
Novel Engineering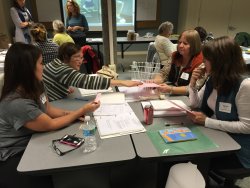 Sixteen North Country teachers are participating in Novel Engineering, a concept/process developed and researched by the Center for Engineering Education and Outreach at Tufts University. As an introduction tot the project, the teachers used found materials to engineer a design to a problem encountered in a children's story.

The project is being co-facilitated by White Mountain Science Inc and is funded through the Transforming STEM Instruction in North Country Classrooms via the Mathematics and Science Partnership Grant.


---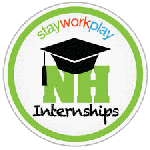 ---
Substance Abuse Prevention in Schools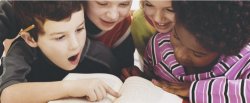 Did you know there is an Office of Student Wellness in NH? The Office of Student Wellness is committed to the development of the whole child. They work, in collaboration with local communities, school districts, and individuals, to support students as they become fully productive members of society. The approach allows for affecting real, meaningful change in the lives of all Granite Staters while remaining fiscally responsible, culturally competent, and youth guided.

Visit the

NH Office of Student Wellness

site.


---
Brain Building Moments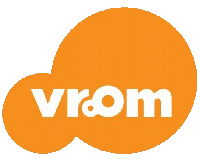 Every parent has what it takes to be a brain builder. Share the Vroom website and app with all the parents and caregivers of children under age 5.

Join Vroom today



---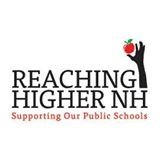 A new initiative launched in support of public education in New Hampshire.

Learn more


---

Youth Mental Health
First Aid Training

December 7, 2015 in Concord

Do you work, volunteer and/or interact with youth ages 12-18? Adolescence brings changes that often signal mental health issues. Sorting them out from normal changes can be tricky. Learn to identify the warning signs of mental health problems in adolescents and how to help an adolescent experiencing a mental health challenge.

Learn more


---
North Country Jobs in Education

Visit TeachNorth.org for education related jobs in the North Country.


---
Coos Networks


Coös NetWorks supports people of the region, the cultural and natural resources, future community and economic development of the region. This network is comprised of people who share a common passion for the greater Coös Region. If you're one of those people, join today.


---



Stay Informed with NHDOE Key Messages



Did you know that the New Hampshire Department of Education publishes key messages each month? You can find them online here:

http://education.nh.gov/key/index.htm


---


Odysseyware provides online curriculum for grades 3-12, with customizable core, elective and CTE courses, assessment & remediation tools and much more. Odysseyware is ideal as a stand-alone curriculum or for blended learning, credit recovery, RTI, alternative and special education, ESOL, 1:1 and more.

---
Support the work of
NCES



Your tax deductible gift helps support the mission of the organization and provide opportunities for educators and students throughout the North Country.


---
Contact Information
North Country Education Services
300 Gorham Hill Road
Gorham, NH 03581
ncedservices.org
603-466-5437
nces@ncedservices.org
NCES is an equal opportunity employer and provider.