$496K grant to benefit North Country schools

We are excited to kick-off 2016 with excellent news that will impact many North Country schools. The United States Department of Agriculture and Rural Development has awarded North Country Education Services a $496,000 Distance Learning and Telemedicine Grant. The grant will be used to upgrade and extend a distance learning network to 20 schools in northern New Hampshire and the Indian Island School in Maine. Also included in the grant is funding for STEM equipment in participating schools.
Grant partners include Brown Elementary School, Berlin Middle School, Berlin High School, Colebrook Academy, Colebrook Elementary School, Pittsburg School, Bethlehem Elementary School, Profile High School, Groveton Elementary School, Groveton High School, Stark Village School, Stratford Public School, Jefferson School, Lancaster School, North Country Class, Whitefield School, White Mountains Regional High School, Squam Lakes Science Center, Holderness, NH, and the Indian Island School, Old Town, Maine.
Are you a digital innovator?
NHPTV is looking for NH educators who creatively integrate digital media and technology in their classroom to apply for the 2016 PBS LearningMedia Digital Innovators Program. The lead NH Digital Innovator will receive a three-day all-expense paid trip to Denver, CO to participate in the 2016 PBS LearningMedia Digital Innovators Summit on June 25-26 and to attend the ISTE Conference on June 27. Apply through February 8, 2016 at pbslearningmedia.org/digitalinnovators.

PBS LearningMedia
Speaking of digital learning opportunities, are you aware PBS' vast new digital content service? PBS LearningMedia is a new on-demand media service for educators that provides easy access to classroom-ready, curriculum-targeted, multi-platform resources. with PreK-12 content, you have access to thousands of curriculum and professional development resources from leading educational producers. Register for the free service at nhptv.pbslearningmedia.org.
NHPTV educator resources
While we are on the topic of PBS, when was the last time to checked into the NHPTV resources for schools? NHPTV's Susan Adams recently provided an overview of their programs. Many of you are likely familiar with the station's Granite State Challenge, but there are other programs you may want to investigate. Here are a few highlights:
That's a wrap for this month's notes. I hope everyone had an enjoyable holiday season and I wish you a happy, healthy and prosperous 2016!
Lori Langlois
Executive Director
lori@ncedservices.org
---
Enhancing Classroom Skills for Scientific Practice through Real World Investigations
Are you interested in developing your skills to support students as science practitioners? NCES is offering a series of free workshops designed to support K-12 teachers in developing the understanding and skills necessary for implementing the Science and Engineering Practices as listed in the NGSS within the contexts of environmental science and ecology. Graduate credit will be offered to those who participate in all four workshops.
The Science Process: An Introduction to Asking Questions and Data Analysis
Date: Friday Feb. 12, 2016 from 8:30 - 3:30
Data-based Investigations for Your Classroom: Part 1
Date: Saturday, March 5, 2016 from 8:30 - 3:30
Data-based Investigations for Your Classroom: Part 2
Date: Saturday, March 19, 2016 from 8:30 - 3:30
Incorporating Big Data into Your Classroom
Date: Friday, April 8, 2016 from 8:30 - 3:30
Instructors: Dr. Sarah Turtle, Plymouth State University and Jacqueline Wilson, Hubbard Brook Research Foundation
For: All teachers in real world data analysis
Where: NCES, Gorham, NH
Cost: Free, breakfast refreshments and lunch provided.
Graduate credit: Three optional graduate credits available through PSU for a fee (anticipated $195/credit plus $30 registration).
Details and registration
---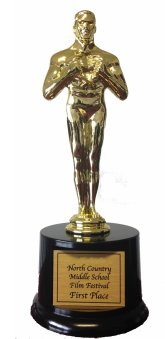 It's not too late for middle school teams to get involved in the sixth annual "Celebrate What's Right" film festival for grades 5-8. Films are due February 11th. The festival will take place on Saturday, March 19, 2016 at the Rialto Theatre in Lancaster.



There are currently teams registered from:





Bethlehem Elementarty
Lafayette Regional School
Lakeway Elementary School
Lisbon Regional School
Monroe Consolidated School
Stratford Public School
Woodland Community School





The festival is intended to promote student awareness of what is right in the region by highlighting positive influences in or on the North Country. Films must celebrate an asset that impacts those living or visiting the North Country.





Assets may include, but are not limited to, people, places (natural or man-made), businesses, organizations, events, new or unique solutions to problems, community groups, activities, natural resources, a way of life, an attraction, or something that strengthens the community.





The judges are looking for excellent story telling, strong production value, and original work created by student teams. This year's festival will recognize


For rules and guidelines visit http://www.ncedservices.org/film/

Interested in sponsoring this event?

---
Academic WorldQuest (free for NC students)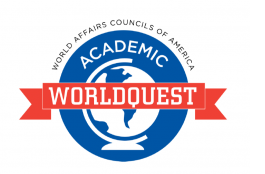 Thanks to grant funding, teams from North Country schools (Coos, Carroll and Grafton Counties) qualify for free registration and mileage to and from the Academic WorldQuest competition in Manchester.
The program, Academic WorldQuest, a team competition that aims to increase NH high school students' knowledge of international affairs and global issues will take place on Saturday, March 5, from 10:00-2:00 at Southern New Hampshire University.
Teams of four students represent their school and compete against other school teams by answering 10 rounds of multiple choice questions on critical global issues. The winning team is invited to represent their high school, city, and the World Affairs Council of NH at the National Competition, held on April 23, 2016 in our nation's capitol, Washington, DC. This special weekend includes the competition as well as substantive programming planned to enhance the global education experience.
The World Affairs Council of NH is currently registering teams for Academic WorldQuest. Please visit the WACNH for information about competition topics, study guide and registration. The deadline to register a team is January 15th.
---
Lafayette Advances to State LEGO League Championship
The 6th grade class from Lafayette Regional competed at the regional First Lego League Tournament at Bishop Brady High in Concord on Saturday, November 21. The team entered the Trash Trek Challenge as The Franconia Litter League.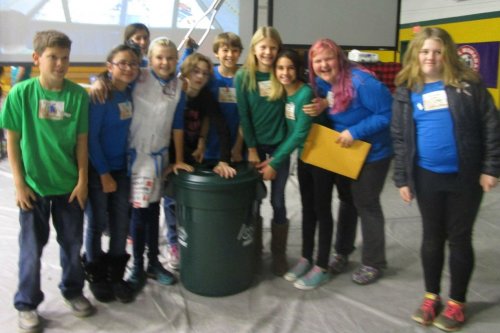 The team spent three months researching the impact of trash in their community and the world. The students focused their project on reducing the amount of litter in their community, especially at the Dow Field, where they play. They promoted a little-known program which offers an incentive for filling a blue NH Beautiful trash bag with litter by making a PSA to put on the town website and sharing their work with the Lafayette School community. They programmed a robot to complete prescribed missions and demonstrate teamwork and gracious professionalism, two of the core values of the First Lego League.
---
The 2015 Empower Coös Youth campaign partnered with students from the Youth Leadership Through Adventure a program of the North Country Health Consortium and local high schools to produce materials intended to encourage youth, families, and civic and community leaders to read the Carsey Institute for Public Policy research on Coös youth, discuss the challenges and strengths it reveals, and to consider innovative ways to engage and support youth in the region.
Recommendations for educators:
Offer students information about a variety of activities to help them find something they enjoy. Think about the cost of the activity and the transportation needed to get there to

find a good fit for each student.




Reconsider school policies that bar students from participating in extracurricular activities when their grades are slipping. Instead, help students to stay positively connected to their schools and offer them support when they are facing academic or personal challenges.




Talk to your students about what they can do in this area to pursue their academic, vocational, and professional goals, including scholarships and other funding opportunities.




Sometimes students have to deal with stressful situations like being bullied, the death of a loved one, or substance abuse by a family member. Reach out to students when they are having a hard time, and help them access the services they need to cope with stress in healthy ways rather than turning to drugs or alcohol to ease the pain.
Learn more at Empower Coos Youth
---
Have you seen the new NHDOE video, Why Data? The New Hampshire Department of Education leads the nation with its focus on the use of multiple measures to inform instruction, and the state-wide support structure that provides every school with access to student data. Educators in schools can access multiple measures including both state assessment data and local school assessment data. NHDOE data coaches work with schools to help educators embrace data at they target instruction for each individual student and groups of students. This video helps convey the accessibility of using data.
It is available on Vimeo at: https://vimeo.com/145661565
---
NHSEIS Data Dashboard Training
The New Hampshire Department of Education, Bureau of Special Education is turning on a new feature within the New Hampshire Special Education Information System (NHSEIS). The new feature is a Data Dashboard known as NHSEIS Dashboard. The Data Dashboard has Widgets that allow users to create charts using pre-established data points. There are specific Widgets that are interactive in nature.
The Bureau of Special Education will be providing the following training webinars:
If you would like further clarification or have questions, please contact Terry Hersh: 603-271-3775 or Terry.Hersh@doe.nh.gov.
---
NH now has a Job Corps Center
Job Corps assists low income and at-risk adolescents aged 16-24 with obtaining housing, education (a variety of technical training such as culinary arts, facilities maintenance, electrical, clinical medical assisting, nurse assisting, hotel and lodging, manufacturing and machinery), and so much more! Students with an IEP or 504 are encouraged to apply and may be eligible for the program. In addition to free housing and meals, students receive a stipend for being enrolled in the program. There is also a wellness center so that some students can receive medical, basic dental, and counseling.
Learn more at http://newhampshire.jobcorps.gov/home.aspx
---
Integrating Earthquake Science into High School Classrooms using Next Generation Science Standard

This February 12 & 13, 2016 earthquake science workshop is being offered to high-school teachers throughout New England at UNH, Durham, NH. Content will be based on current earthquake physics and ongoing transform fault predictability research. Teachers will be supported throughout the academic year as they deliver workshop content in their own classrooms. Participants will receive substitute reimbursement for their schools for Friday attendance, and a $150 stipend for Saturday. In addition, the UNH Leitzel Center will offer classroom support visits and a field trip during the months that follow.
Download flyer. For more information and to apply, contact erik.froburg@unh.edu, 603 862-0297 or margaret.boettcher@unh.edu, 603 862-0580.
---
Support
NCES with a tax deductible donation
Your tax deductible gift helps support the work of the organization in being a leader in providing professional development and educational services, facilitating partnerships and fostering collaborations that benefit member schools, advocating for resources for teachers and students, and continuously creating opportunities that enhance education in the North Country.

---
Nominations for K-6 Presidential Awards due by April 1st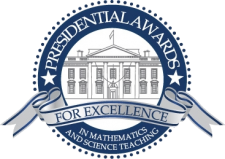 The Presidential Awards for Excellence in Mathematics and Science Teaching (PAEMST) are the nation's highest honors for teachers of mathematics and science (including computer science).

Learn more

---
Substance Misuse Prevention in Schools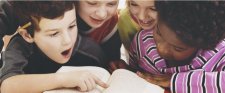 The New Hampshire Office of Student Wellness is committed to the development of the whole child. They work, in collaboration with local communities, school districts, and individuals, to support students as they become fully productive members of society. The approach allows for affecting real, meaningful change in the lives of all Granite Staters while remaining fiscally responsible, culturally competent, and youth guided.

Visit the NH Office of Student Wellness site.


Looking for other substance misuse resources?



The Top 5 Actions Schools Can Take to Help Prevent and Reduce Youth Alcohol, Tobacco, and Other Drug Use.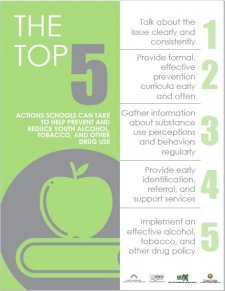 ---
Have you pledged?

North of the 44th placemakers pledge to...
Share resources and passion to strengthen the region.

Highlight what is inspiring and right in the region while recognizing that challenges exist.

A

ttend to relationships and networks to build trust, optimism and a common sense of purpose across the region.
Practice Asset-Based Thinking and building from strength in daily work and life.

E

mphasize inclusion, reaching beyond traditional barriers of age, class and education.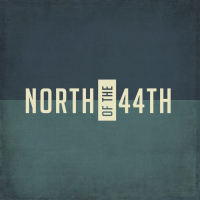 ---

Considering a doctoral degree?

The deadline for the next summers only cohort at Plymouth State University is March 1st.

Learn more


---



International Aviation Art Contest



It is time for annual aviation art contest. The contest has three age categories. The winners for NH will be entered into the national competition. The art of the national winners moved onto the Federation Aeronautique Internationale in Luasanne, Switzerland to be judged internationally.



2016 Theme:


Air Sports in Harmony with Nature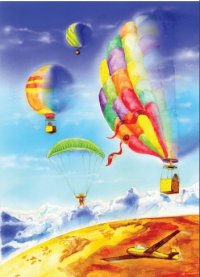 Entries must be postmarked by January 22nd.

For more information or contact J. Thomas Manseau at the NH Department of Transportation Bureau of Aeronautics at jmanseau@dot.state.nh.us.


---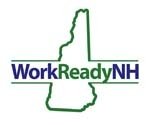 WorkReadyNH is a tuition-free workforce development program tailored to meet the needs of job seekers and career builders as well as provide training in the specific skills employers are seeking in their current and future employees. White Mountain Community College provides classes are various North Country locations throughout the year.

Learn more at www.ccsnh.edu/workreadynh or call 342-3099.

---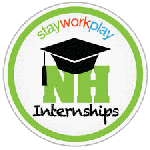 ---
Brain Building Moments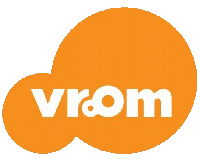 Every parent has what it takes to be a brain builder. Share the Vroom website and app with all the parents and caregivers of children under age 5.

Join Vroom today



---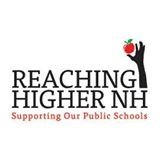 A new initiative launched in support of public education in New Hampshire.

Learn more



---
North Country Jobs in Education

Visit TeachNorth.org for education related jobs in the North Country.


---
Coos Networks


Coös NetWorks supports people of the region, the cultural and natural resources, future community and economic development of the region. This network is comprised of people who share a common passion for the greater Coös Region. If you're one of those people, join today.


---



Stay Informed with NHDOE Key Messages



Did you know that the New Hampshire Department of Education publishes key messages each month? You can find them online here:

http://education.nh.gov/key/index.htm


---


Odysseyware provides online curriculum for grades 3-12, with customizable core, elective and CTE courses, assessment & remediation tools and much more. Odysseyware is ideal as a stand-alone curriculum or for blended learning, credit recovery, RTI, alternative and special education, ESOL, 1:1 and more.

---
Contact Information
North Country Education Services
300 Gorham Hill Road
Gorham, NH 03581
ncedservices.org
603-466-5437
nces@ncedservices.org
NCES is an equal opportunity employer and provider.