Here comes February and many of you are probably hoping that good ole Punxsutawney Phil will not see his shadow. I, on the other hand, am still doing snow dances, wanting to add more to the meager 50 miles I have on my sled - not to mention breaking out my snowshoes that haven't set foot yet on snow this year!
As our supposed winter moves towards spring, be sure to check out the many opportunities being made to teachers and students. Below, we've highlighted many free, low cost, and scholarship related programs and professional development opportunities.
Next month we will bring you news about a project called Outdoor Pathways. We also plan to share highlights on the Youth Leadership Through Adventure program that is active in most high schools in the North Country.
Lori Langlois
Executive Director
lori@ncedservices.org
---
Enhancing Classroom Skills for Scientific Practice through Real World Investigations
Are you interested in developing your skills to support students as science practitioners? NCES is offering a series of free workshops designed to support K-12 teachers in developing the understanding and skills necessary for implementing the Science and Engineering Practices as listed in the NGSS within the contexts of environmental science and ecology. Graduate credit available to those who participate in all four sessions.
Workshop #1: The Science Process: An Introduction to Asking Questions and Data Analysis
Date: Friday, February 12, 2016 from 8:30 - 3:30
Workshop #2 Part 1: Data-based Investigations for Your Classroom
Date: Saturday, March 5, 2016 from 8:30 - 3:30
Workshop #2 Part 2: Data-based Investigations for Your Classroom
Date: Saturday, March 19, 2016 from 8:30 - 3:30
Workshop #3 Incorporating Big Data into Your Classroom
Date: Friday, April 8, 2016 from 8:30 - 3:30
Note: This workshop could apply to any discipline. Read more at the details link below.
Instructors: Dr. Sarah Turtle, Plymouth State University and Jacqueline Wilson, Hubbard Brook Research Foundation
For: All teachers interested in real world data analysis
Where: NCES, Gorham, NH
Cost: Free, breakfast refreshments and lunch provided.
Graduate credit: For full series, three optional graduate credits available through PSU for a fee ($195/credit plus $30 registration).
Details and registration (you may register for single sessions though Workshop #2 is two days)
---
News for Schools from the Arts Alliance of Northern New Hampshire
Serve as Your School's Arts Contact
The Arts Alliance of Northern New Hampshire would like to have an arts contact in every North Country school to communicate with about upcoming programs and to help plan future programs that fit with each school's goals and needs. If you're interested in representing your school, please contact the Alliance at 323-7302 or email info@aannh.org.
Wondertwins Artist Residency
There are a few spots remaining in next week's artist residency with The Wondertwins, acclaimed Boston-based hip hop dancers. Please contact the Alliance immediately if your school would like to host an assembly or workshop. During the first week of February the duo performs in community concerts in Gorham Monday, Franconia Tuesday and North Conway Thursday.
Kera Washington African Music and Dance
Kera Washington, ethnomusicologist, percussionist and band leader of the all-female band Zili Misik, will be in residence March 14 to 18, offering assemblies and workshops on the sounds of the African Diaspora and its relationship to music around the globe. She'll also offer an educator workshop and a series of community events, including an African dance workshop and two full-band culminating concerts, one in a school. Learn more and sign up to participate here.
Spring Artist Residencies
Also available this winter/spring: Marek Bennett, comics artist, whose programs incorporate sequential narrative cartooning techniques that can be used to explore any subject, from history to science, writing to math; teacher training, classroom workshops and family nights can be incorporated into his visit. Theater artist Michael Zerphy presents "Choices to Grow By" assemblies and workshops on positive decision making.
Arts in Early Learning at WMCC
Through its partnership with VSA New Hampshire, and under a contract with the John F. Kennedy Center, the Arts Alliance will be offering a two-part Arts in Early Learning training for early childhood educators, students and care providers at White Mountains Community College in March and April, as well as Universal Design for Learning-based professional development workshops.
The Alliance is happy to offer customized programs for school partners. Email programs@aannh.org to get added to the email list for announcements, or visit www.aannh.org for updates.
---
Conflict Resolution Training for School Administrators Presented by Primex
Every workplace experiences internal conflict. Every working relationship experiences periods of unrest. Skillfully managed, discord can become a catalyst to personal, professional, and organizational growth, stronger relationships, and better decisions. This session will introduce you to a simple, straightforward framework for turning conflict and other difficult conversations into better decisions, team alignment, and healthy interpersonal dynamics. You will emerge from the session knowing:
How avoidance increases conflict and creates unhealthy organizational dynamics.

The supervisory traps that increase staff and management time spent on conflict.

How to recognize differences between healthy conflict and destructive conflict.
Date: Thursday, February 18, 2016, 9:30 to 11: 00 (immediately following NC principals meeting)
Instructor: Carol Kilmister, HR Consultant
For: School administrators in region served by NCES
Cost: No charge
Register: Email lisa@ncedservices.org
Firm registration deadline: February 4, 2016 (roster will be sent to Primex and they will send you a TKI assessment to complete prior to the session).
---
North Country Group Rate for NELMS Conference
A special offer is being extended to educators in the NCES service area to register as a group for the NELMS 35th Annual Conference in Providence, RI on March 31 & April 1, 2016. If NCES is able to compile a group of 20 or more educators from the region by February 29th, the registration rate will be reduced by $44.25 per person for the two-day conference. Contact Lori Langlois for details on how to be a part of the North Country group offer.
---
Scholarships for North Country Secondary Math Teachers
Every year, Phillips Exeter Academy hosts over 400 secondary school teachers from around the world. Teachers have the opportunity to learn new skills and develop curriculum. It's a wonderful week of learning, collaboration and networking. Teachers leave feeling renewed and reenergized.
This year's Phillips Exeter Summer Conference is June 26 to July 1, 2016. The cost of each program is $1,200 for the week and includes all meals, courses, course materials, featured speakers and various events. Attendees are welcome to stay on campus (dorms) for no additional cost. Many schools use grant money or Title II funds to cover tuition. This year there are scholarships available to 4 North Country secondary math teachers for the Anja S. Greer Conference. Contact Barbara Darby at bdarby@exeter.edu for more information.
---
Academic WorldQuest (free for NC students)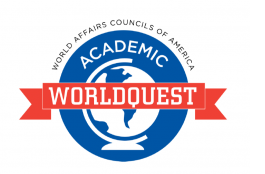 Thanks to grant funding, teams from North Country schools (Coos, Carroll and Grafton Counties) qualify for free registration and mileage to and from the Academic WorldQuest competition in Manchester.
The program, Academic WorldQuest, a team competition that aims to increase NH high school students' knowledge of international affairs and global issues will take place on Saturday, March 5, from 10:00-2:00 at Southern New Hampshire University.
Teams of four students represent their school and compete against other school teams by answering 10 rounds of multiple choice questions on critical global issues. The winning team is invited to represent their high school, city, and the World Affairs Council of NH at the National Competition, held on April 23, 2016 in our nation's capitol, Washington, DC. This special weekend includes the competition as well as substantive programming planned to enhance the global education experience.
The World Affairs Council of NH is currently registering teams for Academic WorldQuest. Please visit the WACNH for information about competition topics, study guide and registration.
---
National Youth Science Camp

Applications to represent New Hampshire at the 2016 National Youth Science Camp (NYSC) are open. Two high school seniors will receive a full scholarship to exchange ideas with scientists and other professionals from the academic and corporate worlds. The selected delegates must not only demonstrate academic achievement in science, but also show potential for thoughtful scientific leadership.
The nearly month-long experience includes lectures and hands-on research projects presented by scientists from across the nation; overnight camping trips into the Monogahela National Forest; and a visit to Washington, D.C. So that selected delegates may attend regardless of their financial status, t
he NYSC experience is offered at no cost to its participants.
Deadline to apply is February 17, 2016. For more information or to apply go to www.education.nh.gov/recognition/nysp.htm or contact: Doug Earick at (603) 271-1707 or Douglas.Earick@doe.nh.gov.
---
Universal Design for Learning & Model Arts Competencies
Attention arts educators, save the date: May 19, 2016 at NCES
Facilitators: Marcia McCaffrey and the Arts Alliance of Northern NH
---
Free Online Course on Integrating Math & Technology for Pre-School and Early-Elementary Teachers
The UNH STEM Teachers Collaborative is offering this early math training opportunity to your school thanks to support provided by the New Hampshire Charitable Foundation. Eighteen teachers throughout the state will work in cohorts through an online learning course and school site coaching. Priority will be given to schools in rural areas, sites with multiple teacher cohorts, and locations with more than one school involved in the program.
This course is 100% online. The 2-credit course will last 6 weeks, March 21 to April 29. This is a University of New Hampshire 2-unit course. You may take the course as a graduate course or undergraduate course. The cost of the course, including tuition, fees and thecourse textbook are covered for NH residents. Any questions about applying please contact diane.silvapimentel@unh.edu
Application deadline February 17, 2016.
More information
---
The Wonders of Wildlife (WOW) Program is a series of active educational programs for grades 3-6 students that are designed to increase understanding and knowledge of New Hampshire's wildlife resources. In addition to school classrooms, programs may also be presented to scout troops, 4-H groups and other organized youth groups. Programs are presented by highly trained Fish and Game volunteer docents. Training for the volunteers is jointly sponsored by the UNH Cooperative Extension and the NH Fish and Game Department.
Wonders of Wildlife programs are offered free of charge, on a first come, first served basis. Programs take place at your school or meeting place.
Learn more
---
Integrating Earthquake Science into High School Classrooms using Next Generation Science Standards

This February 12 & 13, 2016 earthquake science workshop is being offered to high-school teachers throughout New England at UNH, Durham, NH. Content will be based on current earthquake physics and ongoing transform fault predictability research. Teachers will be supported throughout the academic year as they deliver workshop content in their own classrooms. Participants will receive substitute reimbursement for their schools for Friday attendance, and a $150 stipend for Saturday. In addition, the UNH Leitzel Center will offer classroom support visits and a field trip during the months that follow.
Download flyer. For more information and to apply, contact erik.froburg@unh.edu, 603 862-0297 or margaret.boettcher@unh.edu, 603 862-0580.
---
There are several PerformancePLUS trainings being offered by NHDOE Data Coach Support Team. Contact Irene Koffink at Irene.Koffink@doe.nh.gov or Carol Angowski at Carol.Angowski@doe.nh.gov with questions.
Webinars
Student Detail Page and Q&A

Student detail page provides comprehensive information including assessment, demographics and student group history.
February 3, 2016 from 3:00 to 4:00
Using Reporting Filters and Q&A

Report filters allow you to tailor your reports to answer specific questions.
February 10, 2016 from 3:00 to 4:00
Using Filters to Get Your Questions Answered in PerformancePLUS
The key to generating useful reports in PerformancePLUS is knowing how to use the filters to get the information you need. Effective filtering can help you answer questions about the performance of subgroups, the effectiveness of specific interventions, curriculum alignment, and student growth over time, to name a few examples. Choosing the right filters to answer your questions can be overwhelming and this webinar aims to clear up your confusion. This 90-minute webinar is devoted entirely to helping attendees understand what the different filters do, and how to use them effectively when creating reports. Attendees will be able to suggest reports they'd like to see and there will be plenty of time for specific questions.
February 11, 2016 from 8:00 to 9:30
Explore the "Class" Icon in P+ - Webinar
Classroom teachers have incredible capacity within PerformancePLUS. Behind the "class" icon, teachers can grade assessments, run reports, analyze the effectiveness of interventions for their students, and create assessments for their class. Join us to learn how to enter your students' assessment scores, monitor your students' progress, and create classroom assessments to help you target your teaching.
March 2, 2016 from 3:00 to 4:00pm
In-Person at NHDOE, Concord
Creating Local Assessments in PerformancePLUS
The most valuable data for teachers is the data that tells them the most about how to instruct their students day to day. Most often this data comes in the form of local assessments chosen or developed by classroom teachers themselves. Teachers across the state are using PerformancePLUS to develop those local assessments and house that student data, making analyzing that data time efficient and informative. They are using P+ to look at data from assessments such as Fountas and Pinnell, Words Their Way, Everyday Math, and Lucy Caukins and Fundations. Many are using the content library in PerformancePLUS to develop standards aligned benchmark assessments in ELA and math. Bring the assessments you would like to put into P+ and our trainers will get you started in this process. We will send you off with a plan for gradual implementation to help you succeed.
February 2, 2016 from 9:00 - 12:00 at the Department of Education in Room 15.
---
Crisis Management for School-Based Incidents
Crisis Management for School-Based Incidents – Partnering Rural Law Enforcement and the Local School Systems is an 8-hour, DHS-approved course designed to educate rural law enforcement personnel as well as school administrators and staff on the elements that would allow for an effective response to school-based emergencies.
This tuition-free course is beneficial for rural police and sheriff departments, school
administrators, school resource officers, counselors, and others involved in school
safety and security.
April 18, 2016 in Whitefield, NH
More information
---
Support
NCES with a tax deductible donation
Your tax deductible gift helps support the work of the organization in being a leader in providing professional development and educational services, facilitating partnerships and fostering collaborations that benefit member schools, advocating for resources for teachers and students, and continuously creating opportunities that enhance education in the North Country.

---
Nominations for K-6 Presidential Awards due by April 1st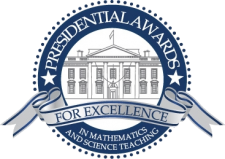 The Presidential Awards for Excellence in Mathematics and Science Teaching (PAEMST) are the nation's highest honors for teachers of mathematics and science (including computer science).

Learn more

---
Substance Misuse Prevention in Schools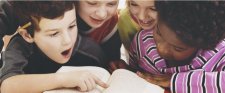 The New Hampshire Office of Student Wellness is committed to the development of the whole child. They work, in collaboration with local communities, school districts, and individuals, to support students as they become fully productive members of society. The approach allows for affecting real, meaningful change in the lives of all Granite Staters while remaining fiscally responsible, culturally competent, and youth guided.

Visit the NH Office of Student Wellness site.





Save the Date


May 10, 2016 in Manchester, NH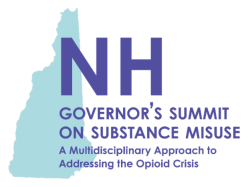 The first ever NH Governor's Summit on Substance Misuse aims to inform and foster a continued collective response through prevention, intervention, treatment, and recovery supports. The event will encourage participants to reach beyond their professions and understand and learn from their peers in other sectors to develop an environment of understanding and establish a strong network of resources for the individuals they serve.

Continuing education credits for nurses, physicians, licensed clinical social workers, certified prevention specialists, and licensed alcohol and drug counselors will be applied for.

There will be no cost to attend this valuable event.




Looking for other substance misuse resources?



The Top 5 Actions Schools Can Take to Help Prevent and Reduce Youth Alcohol, Tobacco, and Other Drug Use.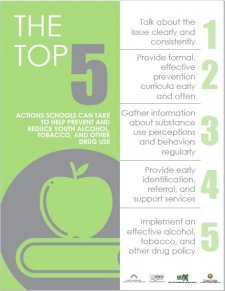 ---
Have you pledged?

North of the 44th placemakers pledge to...
Share resources and passion to strengthen the region.

Highlight what is inspiring and right in the region while recognizing that challenges exist.

A

ttend to relationships and networks to build trust, optimism and a common sense of purpose across the region.
Practice Asset-Based Thinking and building from strength in daily work and life.

E

mphasize inclusion, reaching beyond traditional barriers of age, class and education.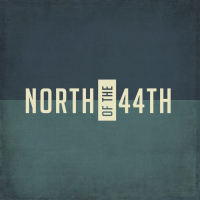 ---

Considering a doctoral degree?

The deadline for the next summers only cohort at Plymouth State University is March 1st.

Learn more


---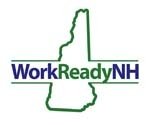 WorkReadyNH is a tuition-free workforce development program tailored to meet the needs of job seekers and career builders as well as provide training in the specific skills employers are seeking in their current and future employees. White Mountain Community College provides classes are various North Country locations throughout the year.

Learn more at www.ccsnh.edu/workreadynh or call 342-3099.

---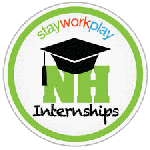 ---
Brain Building Moments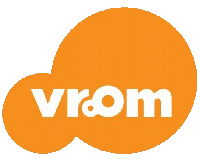 Every parent has what it takes to be a brain builder. Share the Vroom website and app with all the parents and caregivers of children under age 5.

Join Vroom today



---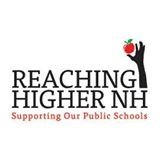 A new initiative launched in support of public education in New Hampshire.

Learn more



---
Why Data?


Have you seen the new NHDOE video, Why Data? The New Hampshire Department of Education leads the nation with its focus on the use of multiple measures to inform instruction, and the state-wide support structure that provides every school with access to student data. Educators in schools can access multiple measures including both state assessment data and local school assessment data. NHDOE data coaches work with schools to help educators embrace data at they target instruction for each individual student and groups of students. This video helps convey the accessibility of using data.

It is available on Vimeo at: https://vimeo.com/145661565



---
North Country Jobs in Education

Visit TeachNorth.org for education related jobs in the North Country.


---
Coos Networks


Coös NetWorks supports people of the region, the cultural and natural resources, future community and economic development of the region. This network is comprised of people who share a common passion for the greater Coös Region. If you're one of those people, join today.


---



Stay Informed with NHDOE Key Messages



Did you know that the New Hampshire Department of Education publishes key messages each month? You can find them online here:

http://education.nh.gov/key/index.htm


---


Odysseyware provides online curriculum for grades 3-12, with customizable core, elective and CTE courses, assessment & remediation tools and much more. Odysseyware is ideal as a stand-alone curriculum or for blended learning, credit recovery, RTI, alternative and special education, ESOL, 1:1 and more.

---
Contact Information
North Country Education Services
300 Gorham Hill Road
Gorham, NH 03581
ncedservices.org
603-466-5437
nces@ncedservices.org
NCES is an equal opportunity employer and provider.