Love You - Love All - Learn How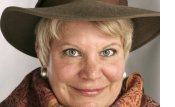 Living the life of love is an amazing experience.
Walking the walk each day, is an adventure. The challenges of people and the world fall away more easily, as we tune into our deepest truth, strength and joy - LOVE.
Love is our divine nature manifesting on earth. Each one of us chooses love or fear with each breath, thought and action. We are not victims, we are all able to stand up for love. Letting go of having to have life and people our own way, allows us to create a better life and reality for us and all.
We are all Masters of Love.
As a child I heard Mastery teachings and followed them through. I let go of fear and negativity and embraced wholeness and love. This led me on a magnificent journey. It has been a most difficult one. I feel like Indiana Jones often as I am about to fall between the cracks of pain and unhappiness and then land in a safe haven of love.
All of our classes and sessions open you up to the loving self-healing master you are. We have fun as we translate wisdom teachings into living them in everyday life.
Stand up for Love and see where it takes you. I learned that the spiritual healing journey, is simply to be more love each day. Its quite the journey. I invite you to focus your intent, and enjoy the ride.
Enjoy our Free MP3 meditation and Internet Show this week.

Happy Valentines Day All!
May you find all

the

love you need inside and watch the outer world match you in Love Too!
Blessings of Delight.
Janet StraightArrow
Be The Medicine Live the Power of You! 973-647-2500

Know Who You Are - Soul Shamanism 2/20-21


BE WHOLE with Your Life, Body & Soul
Join Janet StraightArrow as she initiates you into your-soul-self.
In this practice you will explore your inner space that directly reflects your body and entire life.
You will experience your soul self and find home in you like never before.
This practice offers you profound healing and knowing and you will never feel alone again.
This Universal, Spiritual Shamanic practice makes the mystical – practical, immediate and real in everyday life and working with others. Awaken Medical Intuition and other spiritual gifts and abilities.
A great class for healers, teachers, therapists, coaches and All who are ready to Be and Live who they truly are. From this day forward you will feel empowered by the depth of your soul, self and all of your personal connections and tools received from this experiential class. Your life purpose awakens and readies you to move forward in all areas of your life in profound, simple, clear ways.
Meet and learn grounded ways to experience your spiritual self, guides and teachers. Heal yourself deeply and directly from present concerns and past hurts. Find inner peace, tranquility and knowing.
See testimonials on
www.bethemedicine.com/soul-shamanism-testimonials/
Investment $350 when prepaid and received by 2/13, $375 after.
Bring notebook, pens, lunch-snacks, and wear comfy clothing.
Credit cards use
www.PayPal.me/JanetStraightArrow
and fill in amount. Checks to Janet StraightArrow 39 Greenwood Ave, Madison, NJ 07940
Heal You - Raise Your Energy - Reiki 1 2/28-29


Reiki 1 Energy Medicine Training Saturday and Sunday
February, 28 & 29 12:30 to 6:30pm
Be Well, 16 Bank St, Morristown, NJ 07960 www.bewellmorristown.com
Learn to heal self and others with this hands-on-healing art.
This comprehensive 2-day class offers practical healing and energy work teachings in addition to Reiki attunements, meditations and practice with everyone receiving a full healing session. Reiki empowers your own healing abilities. Reiki is used to speed up healing, relieve pain, aid sleep, relieve stress, improve circulation, aid digestion, increase energy and stamina, balance the body, clear negativity, and heighten psychic abilities, aids connection to your higher power and much more! Healing can occur on all levels- physical, emotional, mental and spiritual.
You receive four attunements to the Reiki 1 Universal energy which awakens healing in you and the ability to channel to others. We learn beginning levels of scanning and working with chakras and many levels of us and healing. We experience grounding meditations and connections to healing guides. We learn hand positions, intuitive healing and more along with the Reiki creed.
More on Reiki Training Page on this website.
Janet StraightArrow Reiki Master, Medical Intuitive and Shaman has been teaching healing for 34 Years-Reiki for 20 years. $325, for complete 2-day training. Recording of class and handouts added to class. CE Credits.

Heal Others - Distance Healing Reiki 2 3/6 & 13


REIKI II ENERGY MEDICINE TRAINING For Healers and Everyone
15 Hour Class Usui Reiki 2 Practitioners Class
Sundays March 6 & 13, 2016 12:30 to 6:30pm and one evening decided on by class
Be Well, 16 Bank St, Morristown, NJ 07960 www.bewellmorristown.com to sign up.
We move to the next level in living and using Reiki in our life helping others and us. Increase our personal and professional healing energy and abilities.
Learn Remote and hands off healing methods learning to work with Reiki symbols, scanning, reading and healing. We gain a deeper awareness of healing tools and ways to make healing changes in all areas of our life and with others. Learn through experience throughout the class.
Usui Reiki 2 Practitioner Certificate. Days are spread out to allow practice to complete and embody teachings. This is a comprehensive course
CLASS OUTLINE Receive Four REIKI 2 sets of Attunements. Learn Reiki Symbols, how to draw and use in sessions. Learn how to scan and perform distance healing in six ways to send healing to others, groups, events, self and more. Learn to heal the past, present and future. Heal issues, bless people, deepen healing, focus on healing places. Work with crystals, meditations and guidance. Use Reiki for mental and emotional healing and positive choices. Homework in between classes to practice on other students at a distance. You also practice using the symbols and teachings in your own life. Ethics and how to work with clients.
$495 includes handbook and recording of class. CE Credits available.
Janet StraightArrow is a Reiki Master, Shaman, Teacher, Healer and Sage. Janet's Energy Medicine training is Healing Touch, Reiki Master, Shiatsu, Shamanism, many energy trainings from traditions around the world. Janet's experience is in 22 years of private practice and 20 years teaching Reiki and other energy medicine traditions.

Introduction to Energy Medicine for All 3/19


Sunday March 19, 2-4:30pm $75 Includes Handouts and Recording.
Be Well, 16 Bank Street, Morristown, NJ 07960
Sign up on www.bewellmorristown.com
Join Reiki Master, Medical Intuitive Healer, Shaman, Janet StraightArrow for new teachings, perspectives, and experiences in this life-changing class.
This class is perfect for everyone from all walks of life and good for people who have energy and healing background and those new to energy work.
Energy Medicine has been a timeless healing practice of traditions from all around the world. Everything is energy and there is a masterful way to work with it to help you relieve pain, quiet your mind, and open and connect more deeply to your body and your soul. In this experiential class and you will learn how easy, simple, logical and clear energy medicine can be in your life.
Energy medicine is not just channeling energy. You can work with energy powerfully in everything you think and do. Experience and learn; basics of healing, clearing, energizing, balancing and aligning you – body, mind and spirit. We will use unified methods of intention, connection, breath, movement and meditation for powerful results.
Janet brings us practices and teachings to use in our everyday life and healing immediately. You experience new levels of understanding, peace and strength, and release fear.

Join us for the life changing class. Everything Janet brings empowers our lives immediately. See more about Janet on www.BeTheMedicine.com

New Moon Monthly Learning-Healing Circle 3/9


New Moon Wednesday March 9,
Thursday April 7, Friday May 6
Integrative Wellness Center, 401 Route 24, Chester, NJ 07930 $40. 7-9pm Reserve and prepay here
Ceremonies are a way for us to gather in community with strong intention to raise our energy and heal and move forward in our lives. Honoring all we delve into the mystery of life and explore spiritual purpose and growth. Janet StraightArrow holds a highly energetic Universal ceremony and teachings that enlighten us and honor all.
Each month when the moon and the sun meet at the same place in the sky it is called a new moon. Together we set our intentions for the month as Janet teaches about the Astrology cycles and how we can work with them.
Experience meditations, journey, teachings and sharing with themes that unfold to support everyone. Enjoy sacred space and feel energized, relaxed and renewed. Bring your intentions and joy, journals, pens and any healthy snacks to share.
Janet has been holding ceremonies, circles and profound classes and retreats in the northeast for three decades, Blending the spiritual with our everyday material world is Janet's specialty. StraightArrow's work "Be The Medicine" assists us live our life as powerful, healthy people with purpose and joy. For more on Janet and her work, see her website.www.Bethemedicine.com

Free Recording - Chakra Meditation on Love


Email Janet
and ask her to send you a copy of a meditation she recorded this week. Rainbow Chakra Meditation on Love for you to download and enjoy

Janet works with people from teens to elders from all walks of life. Her focus is always to lift you up from where you are, to the next levels. Gentle, loving and kind, direct, empowering and energizing sessions are always focused on what you need in the moment. Advanced healing and spiritual coaching available. See our website for session pages and possibilities and testimonials for more details. 973-647-2500 Phone, Skype and in person individual and ongoing Sessions.
Blessings, Janet StraightArrow Email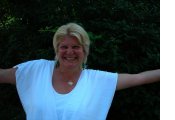 "I am honored to support people on their healing, life and spiritual journey." Janet StraightArrow is a Reiki Master, Shaman, Teacher, Healer and Sage. Janet's Energy Medicine training is Healing Touch, Reiki Master, Shiatsu, Shamanism, Yoga, Chi gong, Meditation and many energy and spiritual trainings from traditions around the world. Janet's experience is in 22 years of private energy healing practice and 20 years teaching Reiki, Shamanism, Meditation, and other energy medicine traditions. 33 years in teaching healing.
As creator of Be the Medicine, Janet has studied and integrated many modalities of mind, body, emotions, spirit and soul healing for 48 years. Janet has researched and traveled to find missing pieces and complete answers to healing, enlightenment and living our best life with renowned teachers and masters, and lives it in her life each day.
Vision Quest Retreat Coming Spring-Summer


COME TO THE CABIN Friday to Sunday or Monday
No prior experience needed. All traditions honored.

A POWERFUL RETREAT OF RENEWAL AND REBIRTH.

GENTLENESS, sacred time and space is your gift to you of time away from your everyday world, to allow a deeper process of awakening and healing to occur.
RENEW clarity, life purpose and joy, as we break through illusions, fears and ego blocks in our Mitote, and overnight dreaming work.
Sunday we will move into our own space on the earth for 4 hours of reflection and experience.
REBIRTH. This life changing weekend awakens you to receive deep connection and information from your high self-soul. You experience a new beginning as you go home, renewed, refreshed with new perspectives and possibilities. Preparation and follow up included.
JOIN US. We begin at 6 pm and can come earlier, We are complete at 3pm Sunday, and can stay over and leave Monday as well.
Energy Exchange $350. includes lodging for the weekend.
Send Check to Janet StraightArrow 39 Greenwood Ave,Madison, NJ 07940 or Credit card on Direct Link to Our PayPal Account
We stay in a gorgeous hand built cabin in southern Vermont on private property. You may also bring a tent if you like. We may sleep on a screened porch or loft as desired.Layered clothing for all possible weather.
WEBSITE www.bethemedicine.com
LOCATION: Private Retreat House Halifax, VT. Address give with directions on sign up. We all bring food to share. Janet StraightArrow 973-647-2500
*****EMAIL ME YOUR INTEREST AS WE SET UP DATES Janet.bethemedicine@gmail.com

Intuition - Our 1st Sense Internet 2/16 3PM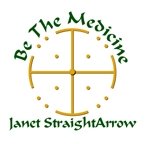 INTUITION: OUR FIRST SENSE with Janet StraightArrow
on Life Out Loud With Junie Moon
Join us on Tuesday February 16 at 3PM EST
Janet StraightArrow will speak about your greatest gift, and how to listen, trust and learn from it to create your best life and health. Intuition is something each being on the planet has to keep them safe as well as to guide them everyday. As you become more comfortable with this ability and practice using it, your life becomes easier, simpler and more successful and real. Register here:
http://bit.ly/20nrr34
How can we know who we are, and live our authentic self, when we do not listen to our intuitive knowing? Janet will help you see how you have been taught to live against yourself and help you remove fear, beliefs and any blocks that keep you from trusting yourself, as she reinforces ways to step into the power of that you have inside.
Let's enjoy a fun discussion with Janet and Junie Moon Schreiber our host and learn how to tune in and see how we can awaken our intuition more and be free to be.
Can't make it live? Register anyway and get the replay!Register here:
http://bit.ly/20nrr34
Intuition is one of the main the keys to Be The Medicine. Knowing on the deepest levels and living it allows us access to be happy, healed and whole. Sign up even if you cannot join us and listen at your leisure.
Free Daily Inspiration and Teachings