Another successful North Country Middle School Film Festival took place on March 19th at the Rialto Theatre in Lancaster. This marked the sixth year of the event.
Congratulations to these winning films: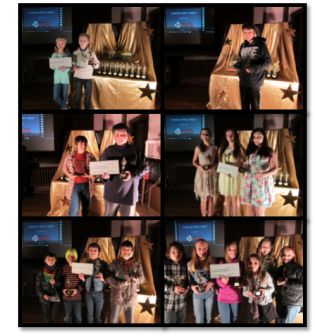 Teachers Matter for Best Celebration of People
by Lakeway School
What's Really Right about Copper Cannon Camp for Best Celebration of a Youth Serving Organization
by Lafayette School
Little Village Toy and Book Shop for Best Celebration of a Local Business by Lafayette School
The Loading Dock for Best Technical Merit: Celebrating the Arts by Lafayette School
Celebrating 100 Years at Stratford for Best Celebration of a School Community
by Stratford Public School
What's Right about Hiking in Northern New Hampshire for Best Picture Celebrating the Outdoors by Bethlehem School
A Community School in the North Country for Best Cinematography Celebrating Students by Woodland Community School
The Adaptive Sports Partners of the North Country Best Celebration of a North Country Nonprofit by Lisbon School


Meadowstone Farm - A North Country Farm for Best Celebration of Local Foods by Woodland Community School

Teams were awarded with etched-crystal award, individual trophies, and cash prizes. All attendees were eligible for awesome door prizes which included these donated prizes:
If you are interested in learning more about your school participating in the next film festival, please contact me for more information.
Lori Langlois
Executive Director
lori@ncedservices.org
---
Incorporating Big Data into Your Classroom
Current technology allows us to efficiently collect data in great quantities and as a result we are in the age of "big data," whether it be in science, marketing, sports or other fields. In the classroom, even our youngest students can offer important contributions to "big data" sets through citizen science. Students simply being aware that such data exist is important. Chances are, analyzing and interpreting big data will be an important skill set for various professions.
Many excellent resources exist that allow students to learn from big data. We will explore some of these resources with themes such as El Nino, ocean acidification, plate motion, evolution and genetics. We will also work with data that we intuitively understand so that we can focus on identifying patterns, interpreting data, and forming conclusions without being turned off by technical language or computations. We will then move to working with actual "big data" sets to see the potential for use with students in the classroom. Throughout we will discuss instructional strategies to help students develop skills in their investigations of big data. Open to all grades. Though delivered in the context of environmental science and ecology, these skills are

applicable to any discipline

.
Instructors: Dr. Sarah Turtle, Plymouth State University and Jacquelyn Wilson, Hubbard Brook Research Foundation
Date: Friday, April 29, 2016 from 8:30 - 3:30
Cost: Free, breakfast refreshments and lunch provided.
Where: NCES, Gorham, NH
Registration: Online, call NCES, M-F, 8-4 at 603-466-5437 or email lisa@ncedservices.org.
---
"I've Got this Kid on the Spectrum":
Developing a Comprehensive Autism Plan
You've learn about Autism, but now you have a student in your class that doesn't act anything like the students you have learned about. It's time to look for some practical applications. This workshop will provide you with proven strategies on communication, structure, behavior, accommodations and modifications that you can use tomorrow. We'll look at maximizing instructional time, working with paras, and providing a real learning experience for your student. Join us and walk away with some solid ideas that you can implement.

Instructor: David F. Freschi
Mr. Freschi brings forty plus years of working with individuals with ASD in a wide variety of settings.
Date: April 27, 2016 from 9:00 to 3:00
Location: NCES, Gorham, NH
Cost
(includes lunch):
Staff from NCES member schools, $95
Staff from associate member schools, $125
Registration: Online, call NCES, M-F, 8-4 at 603-466-5437 or email lisa@ncedservices.org.
---
Life Skills: New Thoughts, New Goals, New Paths for a Functional Life

In any school we can find students with ASD and similar challenges who are not accessing the general curriculum and not getting the full benefit of an instructional day. We've seen the goal- "Johnny will transition successfully to adult services." We've felt we could have done more. We've felt the frustration when Sally arrives in high school and she still requires 1:1 and has few, if any functional skills and we are out of time.
Join us in a practical, challenging workshop. We'll explore some new thought, approaches, and strategies. We'll look at new ways to assess functional levels and new approaches to utilizing our resources.
Participants in this workshop will learn how to develop a comprehensive life skills plan, advocate for earlier intervention in functional areas, and approach Life Skills as the challenging discipline that it is. We'll also leave with practical ideas you can put to use tomorrow and in the future.
This workshop is designed for teachers in the life skills areas whether high school or elementary level, experienced para professionals who work with "the Life Skills Kids", parents, and team leaders.
Instructor: David F. Freschi
Dates:

March 22 & 23, 2016 from 9:00 to 3:00

rescheduled to a one-day session on May 11, 2016 from 8:30 to 3:30.
Location: NCES, Gorham, NH
Cost:
Staff from NCES member schools, $150
Staff from Associate member schools, $175
Registration: Online, call NCES, M-F, 8-4 at 603-466-5437 or email lisa@ncedservices.org.
---
Community of Practice for Life Skills Teachers
Open to those responsible for teaching life skills curriculum in grades 3 and up, this session will be facilitated by David Freschi. Part of the purpose of this gathering is to assess interest in monthly or bi-monthly community of practice gatherings during the 2016-17 school year.
Date: Wednesday, May 11, 2016
Time: 4:00 to 6:30
Location: NCES
Cost: $35, light dinner and refreshments provided.
Registration: Online, call NCES, M-F, 8-4 at 603-466-5437 or email lisa@ncedservices.org.
---
Registered Behavior Technician

TM

Training
Though still in the planning stage, NCES is looking to partner with SERESC to bring Registered Behavior Technician training to Gorham from August 1 to 5, 2016. Contact NCES or your local Special Education Administrator if you are potentially interested and would like to be notified as details become available.
Learn more about the role of the RBT here.
---
Math and ELA Summer Institutes for Rural Educators
This summer, the NH Math Impact Center and the National Writing Project of New Hampshire, both based at Plymouth State University, will be offering week-long institutes for North Country educators.
Participants will receive a stipend of $100/day for participation and lunches and light breakfast will be provided. All institutes will take place at North Country Education Services in Gorham. Preference will be given to those who attended the 2015 summer institutes or a workshop during the school year, but new participants are welcome.
Institutes offered:
Dates: July 25-29, 2016 from 9:00 to 3:00 daily
Literacy in the Content areas (grades 6-12)
Dates: August 1-5, 2016 from 9:00 to 3:00 daily

Mathematics grades k-4
Dates: August 8-12, 2016 from 9:00 to 3:00 daily



Mathematics grades 5-8
Dates: August 15-19, 2016 from 9:00 to 3:00 daily



To sign up for any of these workshops, please register with Plymouth State University by filling out this online registration form.
---
The results are in-now what?
When reviewing and analyzing any assessments: DIBELS, Aimsweb, NWEA, District Constructed, State or National Testing, the POWER is in effective response.
Changes in curriculum and instruction to meet National, State and District Core Standards has asked teachers and leaders to consider:
Why we need assessment data

What types of data are useful

How to best use the data to inform and possibly change instruction to assure that students achieve proficiencies
These changes have also heightened the need to:
Monitor instructional effectiveness

Fully understand the types of assessment

Understand how each type of assessment is represented in best educational practice

Adjust to new assessment requirements based on competencies

Increasingly engage students in monitoring their own progress
Given these considerations, the Shannon will :
Overview the research that informs best practices in assessment

Describe commonly used formative, benchmark and summative assessment practices

Describe how those practices have ( or have not) been shown to be effective

Look at effective practices in monitoring learning and long term retention of learning and skills

Show to construct assessment data collection and reporting

Show to be leverage data collection and reports to improve instructional practices, and student engagement
Instructor: Shannon Harken, M.A.Ed.
Elementary Level
Date: Monday, May 16, 2016 from 9:00 to 3:30
Middle/High School Levels
Date: Tuesday, May 17, 2016 from 9:00 to 3:30
Discounted Video Conferenced Cost: To attend either workshop via video conference at NCES:
Staff from NCES member schools, $150
Staff from associate member schools, $180
Registration: For video conferenced workshops at NCES, register with NCES online or by calling 603-466-5437 between 8-4. In-person registrations for the Bedford location should be made with SERESC, For information for attending in-person at SERESC, Bedford, NH, click here.
---
NH Arts Model Competencies in Action
The New Hampshire Arts Learning Network is pleased to present NH Arts Model Competencies in Action. This professional-development workshop, facilitated by Marcia McCaffrey, Arts Consultant at NH DOE, will focus on how competency-based models are informing teaching and learning in New Hampshire. In addition, participants will be provided with information on the intersection of arts learning and Universal Design for Learning.
Prior to the session, participants will submit their own school-based competency resources to Marcia. These classroom-based materials will serve as primary sources for discussion and learning during the workshop.
Facilitator: Marcia McCaffrey
Date: May 19, 2016 from 9:00- 3:00
Location: NCES
Cost: $65 (includes morning coffee and lunch)
Learn more and reserve your spot here
---
Stream Safari and Project WET/Wild Workshop
4-H Stream Safari is an environmental science program focused on
stream ecology for youth in grades K-8. The c
urriculum includes indoor and outdoor activities, field work
experiences, data collection and analysis involving stream ecology. The w
orkshop includes Project WET and Wild certification, Stream
Safari curriculum guide, and stream field work experience. This w
orkshop is geared towards educators working with youth in
grades K-8. Registration required. Scholarships available.
Dates: May 23, 9-3 and May 24, 9-12
Location: AMC Highland Center, Route 302, Bretton Woods, NH
Cost: $122/person including Project WET/Wild certification.
More information or contact Sarah.Grosvenor@unh.com
---
Around the Special Education World
The special education process works best when parents and educators are able to work in partnership to meet the needs of children with disabilities. This comprehensive seminar has been broken up into two evenings, providing participants with the tools they need to be better informed and more effective members of a child's Individualized Education Program (IEP) Team.
Dates: May 3 & 10, 2106 from 5:30 to 8:30
Location: Lancaster, NH
More information
---
16th Annual NC Title 1 Conference
The 16th annual conference will be held on Thursday, April 14, 2016 at White Mountains Regional High School from 4:00 to 7:00 PM. Eric Pinder will keynote.
Download the full program here
---
Freschi Feature on Autism
Autism Spectrum Disoder consultant David Freschi has over forty years experience with practical solutions for those diagnosed with ASD. David has offered to share some of those solutions with you through featured articles shared through this newsletter. This month David and two teachers from a local school share signs of students becoming prompt-dependent and strategies to foster independence.
Article: Prompt dependent or independent?
---



Tillotson Fund Grant Seeker Information Sessions
The sessions are designed to give new and seasoned staff an opportunity to learn about the Tillotson Fund's new strategic framework including goals and priorities, grant program, how to apply, deadlines, and more.

April 13 in Colebrook, NH 10 – 11:30
April 14 at NCES in Gorham 10 – 11:30
Learn more
---




Lafayette Regional School Students Win Tourism Award



Last month, Garret Ferguson's 4th graders were selected as the Grand Prize Winners for the 2016 Class Act Video Award presented annually by the NH Division of Travel and Tourism Development.

Way to promote the Granite State!

Read more here or watch their film here



---



Student Summer Camps in the North Country

WMSI Camps
Robot Camp, July 25-29
Maker Camp, July 11-15
Game Design Camp, June 20-24
Inventors Camp for Girls, July 18-22


Young Makers Camp, June 27-July 1


Learn more



Northern Forest Canoe Trail


5-day outdoor trips for ages 10-14


Learn more



WMCC STEM Camp


STEM camp, June 20-24


Learn more





---


Women in Science & Technology

WIIST @ WMCC

White Mountains Community College will be hosting their annual Women in Science and Technology (WIST) forum on Friday 29th April, 2016, 9:00 to 1:00. The forum is aimed at targeting high school girls grades 11 and 12 interested in STEM fields. If you are interested in joining the forum with a group of girls, please contact Rachel E. D. Whitaker at rwhitaker@ccsnh.edu or 603-342-3023.


---



NSTA Learning Center

Did you know that you do not have to be a member of National Science Teachers Association to utilize the thousands of resources in their Learning Center?
Learn more










---


Louise Tillotson Teaching Fellowship and Professional Development Scholarships

The nominations for the Louise Tillotson Teaching Fellowship and applications for the scholarships are both due on April 22.

Learn more




---
North of the 44th

North of the 44th placemakers pledge to...
Share resources and passion to strengthen the region.

Highlight what is inspiring and right in the region while recognizing that challenges exist.

A

ttend to relationships and networks to build trust, optimism and a common sense of purpose across the region.
Practice Asset-Based Thinking and building from strength in daily work and life.

E

mphasize inclusion, reaching beyond traditional barriers of age, class and education.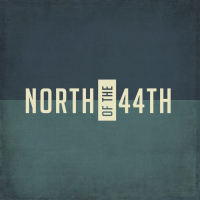 ---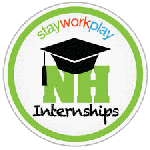 ---
Brain Building Moments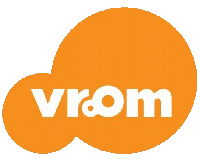 Every parent has what it takes to be a brain builder. Share the Vroom website and app with all the parents and caregivers of children under age 5.

Join Vroom today




---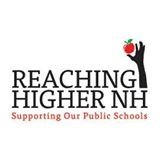 Supporting public education in New Hampshire.

Learn more



---
North Country Jobs in Education



Visit TeachNorth.org for education related jobs in the North Country.


---
Coos Networks


Coös NetWorks supports people of the region, the cultural and natural resources, future community and economic development of the region. This network is comprised of people who share a common passion for the greater Coös Region. If you're one of those people, join today.


---




Stay Informed with NHDOE Key Messages



Did you know that the New Hampshire Department of Education publishes key messages each month? You can find them online here:

http://education.nh.gov/key/index.htm



---


Odysseyware provides online curriculum for grades 3-12, with customizable core, elective and CTE courses, assessment & remediation tools and much more. Odysseyware is ideal as a stand-alone curriculum or for blended learning, credit recovery, RTI, alternative and special education, ESOL, 1:1 and more.



---




Support NCES with a tax deductible donation




Your tax deductible gift helps support the work of the organization in being a leader in providing professional development and educational services, facilitating partnerships and fostering collaborations that benefit member schools, advocating for resources for teachers and students, and continuously creating opportunities that enhance education in the North Country.



---
Contact Information
North Country Education Services
300 Gorham Hill Road
Gorham, NH 03581
ncedservices.org
603-466-5437
nces@ncedservices.org
NCES is an equal opportunity employer and provider.