Classical Conferences and Meetings in 2016

NB: Check www.bolchazy.com for conference presentations.
2016
CAMWS—The Classical Association of the Middle West and South
March 16–19, 2016
Williamsburg, VA
Representatives: Laurel Draper and Allan Bolchazy
Presentations:
Thursday, March 17, 2016
8:15–10:00 am
"Portrait of a Nude Woman as Cleopatra" Gregory N. Daugherty, coauthor, To Be a Roman
"Testing Tools for Ancient Greek on Digital Platforms" Wilfred E. Major, coauthor, Plato: A Transitional Reader
10:15–12 noon
"The Latin Teacher Shortage" Ronnie Ancona, author, Horace: Selected Odes and Satire 1.9 and Writing Passion: A Catullus Reader; coauthor, A Horace Workbook and Horace: A LEGAMUS Transitional Reader
1:30–3:15 pm
"The Bobbio Scholiast's Sources for his Commentary on Cicero's Speeches" Jane Crawford, coauthor, A Cicero Workbook
Friday, March 18, 2016
10:00–11:25 am
"Why is Valerius Flaccus a Quindecimvir?" Jeffrey Tatum, author, A Caesar Reader: Selections from Bellum Gallicum and Bellum Civile, and from Caesar's Letters, Speeches, and Poetry
Saturday, March 19, 2016
11:10–12:40 pm
"Intertextuality between Friends: Martial and Juvenal in Epigram 12.18" Catherine Keane, author, A Roman Verse Satire Reader: Selections from Lucilius, Horace, Persius, and Juvenal
3:45–5:30 pm
"On the Autonomy of Ovid's Tristia 5.2b" Helena R. Dettmer, coauthor, Latin for the New Millennium, Level 3; Latin for the New Millennium Latin 3: Select Latin Enrichment Readings; A Catullus Workbook
CANE—Classical Association of New England
March 18–19, 2016
Smith College
Northampton, MA
Representative: Connor Hart
51

st

International Congress on Medieval Studies
May 12–15, 20016
Kalamazoo, MI
Representatives: Laurel Draper and Adam Velez
ACL—American Classical League
69

th

Annual Institute
June 25–28, 20016
University of Texas
Austin, TX
Representatives: Allen Bolchazy, Laurel Draper, and Donald Sprague
For Teachers Only . . .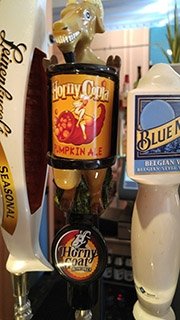 The classical connection on this beer tap at the Ambassador Hotel bar in Milwaukee readily caught this editor's eye.
---
Children's Books in Latin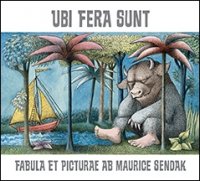 Bolchazy-Carducci takes great pleasure in having its titles included in this review of children's books in Latin.
---
The Onion Examines an Athenian PAC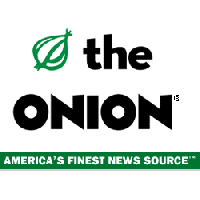 Imagine an ancient Greek super PAC!
---
Latin in Hollywood

The Oxford Dictionaries blog presents Latin in Hollywood.
---
Tech's Debt to Classicist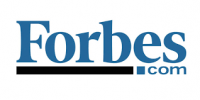 Learn why Forbes celebrates the classics major who has played a key role in technology.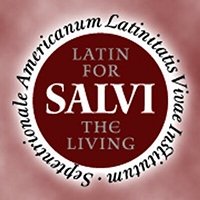 The Amy High Fellowship supports candidates who otherwise could not afford to participate in Rusticatio or SALVI's other Latin immersion programs. Applications for those 18 years of age or older are due March 31, 2016. Questions about the Amy High Fellowship may be directed to salvi@latin.org.


Tuesday, March 15, 6:00 –7:00 pm EST
The Death of Caesar
Presenter: Barry Straus, author The Death of Caesar, Bryce and Edith M. Bowmar Professor in Humanistic Studies and Department of History Chair, Cornell University, New York


You think you know the life of Julius Caesar. You think you know the story behind his assassination. But the events on the Ides of March did not occur as they were taught in high school or in Shakespeare's play. In Strauss's The Death of Caesar, the true events of that fateful day come to light with a new analysis of the primary sources and the central characters surrounding the man and the legend that was Caesar. Moreover, this is hardly just a book about what happened on March 15, 44 BCE; it goes into great detail about key events leading up to the Ides as well as those taking place during the bloody aftermath that followed.
Professor Strauss's webinar will present an overview of the assassination of Julius Caesar.

---
What Equipment Do I Need for B-C Webinars?

To participate in Bolchazy-Carducci Publisher sponsored webinars you will need high-speed internet access, computer speakers/headphones, current web browser, and the link to the webinar virtual meeting space, which is provided in your webinar invitation.
Webinars Make for User-Friendly Professional Development

Participation is free. All webinars provide opportunity for participants to ask questions. Learn lots—attend as many presentations as you can. Bolchazy-Carducci Publishers provides documentation for your participation. You can share this with your supervisors. Many webinar presenters provide handouts, etc.
Bolchazy-Carducci Publishers provides eTextbooks on a variety of eBook platforms. Bolchazy-Carducci textbooks are available through VitalSource,

GooglePlay

,

Chegg

, Copia, RedShelf, Adams Book, Follett,

MBSDirect Digital

, and ESCO. Each eBook platform offers a variety of tools to enhance the learning process. eBooks have the same content as our traditional books in print.
eBooks are purchased from the eBook provider. For direct links to purchase Bolchazy-Carducci eTextbooks, visit the title's product page on Bolchazy.com. Just above the product description there is a list of the eTextbook providers and a direct link to purchase the eTextbook. Some eBook providers sell directly to schools—check with your school to make these purchases.
You can read eBooks on a Mac, PC, iPhone, iPad, Android, or a variety of eReaders. Review the eBook providers specifications.
The eyeVocab software leverages human memory for distinctive affective images* presented in isolation to radically improve the speed, depth, and permanence of second language vocabulary acquisition. Images are drawn from classical art, both western and eastern, from photojournalism and historical photography, great book illustration, and other sources.

*Learn how images are chosen.

Far more than a set of electronic flashcards, the multimodal vocabulary program facilitates a significantly deeper learning and retention. Students will readily master the frequent Vergil and Caesar vocabulary for the AP® Latin Exam and thereby devote far more of their study time and energy to reading and discussing De Bello Gallico and the Aeneid.

eyeVocab programs correspond to the following B-C books.

Caesar: Selections from his Commentarii De Bello Gallico
(Mueller)
(218 words)

Vergil's Aeneid: Selected Readings from Books 1, 2, 4, and 6
(Boyd)
(162 words)



Vergil's Aeneid: Books I–VI


(Pharr)
(292 words)

Latin for the New Millennium Level 1


(423 words)





(329 words)


Introductory rate for each of the AP® Latin programs is $14.95. The LNM 1 and LNM 2 introductory rate is $24.95 per program. For site licenses, contact Miles Becker at sales@eyeVocab.com.




Click on each title to learn more.
The Pompeiiana Newsletter created and edited by Bernard Barcio ran from 1974 through 2003. The newsletter offered a place for Latin students to publish comics, stories, games, and articles, and was a beloved resource for Latin teachers. In 2008, Barcio granted Bolchazy-Carducci Publishers the rights for all of the Pompeiiana Newsletter. B-C is proud to serve as curator for this archive and has made the issues available for teachers, students, and friends of the classics. Check out http://pompeiiana.blogspot.com/
Each fall, Bolchazy-Carducci mails its Roman Calendar to Latin teachers across the nation. Folks on that mailing list should have received their copy by now. The calendar is also available in a digital format.

Preview Bolchazy-Carducci Titles

Preview Bolchazy-Carducci titles before you purchase using Google Preview.
---

Downloadable Products
iPodius - Bolchazy-Carducci Publishers online shop for: audio, software, video, and a treasure trove of teacher-created materials in the Agora.
---
BCP Facebook Fan Page
Become a FAN of Bolchazy-Carducci Publishers, visit our Facebook Fan page for the latest news from BCP.
---
BCP Blog
Visit the BCPublishers Blog for BCP news and information.
Check out the Halloween costume contest winners.
---
BCPublishers on Twitter
Follow us on Twitter

---
AP® is a trademark registered and/or owned by the College Board, which was not involved in the production of, and does not endorse, this site.



These products have been developed independently from and are not endorsed by the International Baccalaureate (IB).



Where did February go? Even with Leap Day, also known as bissextile day, the month got away from me! Perhaps it was the adjustment to having "hung up my chalk" mid-January after eleven years as an adjunct with the City Colleges of Chicago. I''m surviving the adjustment and using the time I used to spend prepping, teaching, and grading doing some development work for Chicago's music theatre leader, Porchlight Music Theatre. I've served on their board, worked as operations manager, written their grants for twelve years. A great company!

May I especially call your attention to two items in this issue of eLitterae? Check out the interview with the creators of Toga Beats and Greek Beats. Your students will love these cool musical programs for learning paradigms in Latin and Greek. It's March and that means the nation will be focusing on the annual NCAA basketball championships. Have your students celebrate Latine with B-C's second annual Martia Dementia!

Donald Sprague
Editor
Martia Dementia is coming! Will you be the winner?

Martia D

ementia is, for those familiar with college basketball's spring tou
rnament, a copy of the bracket, using ancient figu
res as the competitors, which participants fill out, advancing the figures they think will win. For those not familiar with brackets, what we do is pair up the figures and then divide the pairs so that thirty-two figures are on either side of the bracket. Of each pair, only one figure advances, facing off against the winner of the adjacent pair, and this continues on either side of the bracket until one from each side faces off against the other, yielding one victor. Last year we used ancient authors, and Lucan pulled out a victory over Euclid. This year, the top thirty-two authors from last year will compete again, this time against a combination of sixteen political figures and sixteen philosophers from the ancient Mediterranean.
The outcome of each pair is determined entirely by the participants. We provide a survey for each round and the participants vote for whomever they want to see advance (or against someone, if participants think it will give them the edge). Look for updates on Twitter and Facebook so you don't miss a chance to fill out a bracket. And be sure to vote on each survey as they are released to give yourself the best chance to win, and encourage your students to participate! Prizes will be awarded to the top three contestants, as well as a prize to the most abysmal bracket.
Join in the fun! Just download, save, and fill in the bracket. After making selections, please email the completed bracket to connor@bolchazy.com. Brackets will be accepted until 12:00 AM on March 17th.
Invite your whole class to play along!
Interview with Brendon Oshita and Professor Daniel Harris-McCoy, cocreators of Toga Beats and Greek Beats

DES: Please share with us how Greek Beats and its predecessor Toga Beats came about.

DHM: Toga Beats was a product of serendipity. When I was teaching Latin 101 a few years ago, I remarked to my students that the future tense endings of Latin verbs (–bo, –bis, –bit, etc.) have a rhythmic, almost rap-like quality and jokingly said that I would give extra credit to anyone who set these endings to a hip-hop beat. To my total surprise, Brendon took up the challenge, turning in a high quality recording at our next class session. I realized right away that what he had made was publishable, so I proposed that we collaborate to create, first, Toga Beats and, later, Greek Beats.

BO: I was doing an extra credit assignment for the class, and from this I was able to display my talent for music. My professor saw this one assignment as something more, and we made that vision into reality.

DES: Discuss what is involved in finding the right beat for a given paradigm.

BO: I made the beats first, and we put lyrics to beats, depending on what beats worked with what lyrics.

DHM: I have a musical background and have also listened to a lot of hip hop, so I was able to identify which rhythms were going to fit a particular paradigm and work well with Brendon's tracks fairly quickly. At home I would record myself rapping or singing the paradigms over Brendon's beats. I relied on these "rough drafts" when we went to record the final versions, but we also did a significant amount of improvising in the studio as well. Some paradigms were hard to set to a beat. I recall numerals being particularly tough, as well as certain pronominal forms.

DES: How did your classmates/students respond to the Beats?

BO: They were in shock that we made something so creative.

DHM: My students responded to Toga Beats right away. It makes them smile to hear Latin set to good music and sometimes they even dance a bit in their seats in spite of themselves. They also appreciate that it makes learning paradigms easier and more fun.

DES: How did you come to study Latin and Greek?


BO: I tried it for one semester, liked it, and took my professor's Latin classes for four semesters.


DHM: I thought I was going to be a religious studies major, so I started taking Greek my freshman year in order to study the New Testament. But I soon fell in love with the classical world through my Greek class as well as a humanities course in which I read most major classical texts in translation. So I declared as a classics major my freshman year, started taking Latin as a sophomore, and went from there.

DES: What do you enjoy most about studying/teaching Latin and Greek?

BO: I enjoy how it's not a very popularly studied language—that makes it unique.

DHM: When I teach the beginning levels, I like the sense of accomplishment that students get from mastering a large and complex linguistic system. At the advanced level, I love it when students begin to realize the rewards of reading great literature slowly and in-depth, something they are forced to do when they read Greek and Latin.

DES: What advice would you give someone considering the study of Latin and Greek?

BO: It's not easy, but if you keep at it, your hard work will pay off, and you will like the result.

DES: What advice would you give someone starting their career as a Latin and/or Greek teacher?

DHM: Remember what your best teachers were like and try to emulate them. Also, successful teachers know their subject, their students, and themselves, and keep all three elements constantly in mind in their teaching.

Daniel Harris-McCoy is an Assistant Professor of Classics at the University of Hawai`i at Mānoa, where he teaches a wide range of language and civilization courses. His research focuses on ancient intellectual history, as well as the history of dreams and dream interpretation. Harris-McCoy is the author of Artemidorus' Oneirocritica: Text, Translation, and Commentary (Oxford: Oxford University Press 2012). He holds a BA in classics from Reed College and a PhD in classical studies from the University of Pennsylvania where he earned the Penn Prize for Excellence in Teaching by Graduate Students. Harris-McCoy was a Fulbright Scholar at Banaras Hindu University in Varanasi, India.

Brendon Oshita '16 will graduate this semester from the University of Hawai`i at Mānoa with a BS in biology. He has a deep passion for music.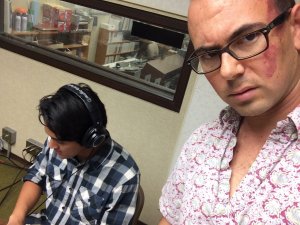 Brendon Oshita and Professor Daniel Harris-McCoy in the studio working on Greek Beats.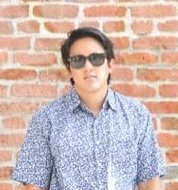 Check out free sample downloads from both programs. Just click above on the program title.
Donald Sprague, Editor and Liaison to the High School Community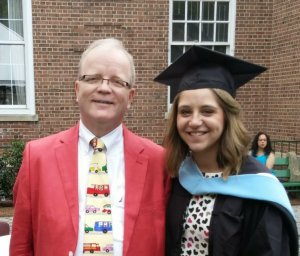 A proud uncle poses with his niece Casey Burns following her graduation with a Masters in Special Education from Manhattan College, May 2015. Casey welcomed her first class, third graders, in September at the AmPark Neighborhood School, PS 344 in the Bronx!
ELIT: Give us a little overview of your time with B-C. How long have you been working for B-C? How did you find this job? What are your principal responsibilities?

DES: After twenty-six years in secondary education, I decided to make a career change. First, I took some time off. For years I had helped a Michigan farmer sell his produce at a Saturday farmers market. With more leisure time I would also help on Tuesdays by Chicago's Museum of Contemporary Art. One day Elisa Denja, a Latin teacher friend, came by with her grandchildren—we chatted and caught up with one another's lives. Elisa was helping to edit B-C's Latin for the New Millennium. She must have mentioned something to LeaAnn Osburn, the series editor, who was also a former Latin teacher friend. The following week Lou, who knew me through my longtime service as an officer of the Illinois Classical Conference, called me, invited me to the office, and hired me as a contract editor. A couple years later, I became a full-fledged employee. So, I'm in my twelfth year doing editing work. In addition to working with authors and editing their texts, I represent B-C at conferences, produce eLitterae, and recruit speakers for the webinar series. I'm the point person for Latin for the New Millennium and for our work with the high school classics community.

ELIT: What previous work experiences have enriched your service at B-C?

DES: My twenty-six years teaching Latin and Greek at the secondary level and my eleven years teaching community college humanities (I just "hung up the chalk" this January) serve me well as do my many years on the curriculum committee. Twenty years as a yearbook adviser and many years working with the alumni quarterly and the monthly parent newsletter immersed me in editing, information gathering, and public relations. When I was operations manager for Porchlight Music Theatre, I juggled a range of responsibilities including marketing and promotions. Leading study tours of classical sites inspires me and keeps me fresh. And those years helping at the farmers' markets? That kept me in touch with my roots—my dad owned a corner store when I was young—and prepped me for working the B-C book display at conferences.

ELIT: What do you enjoy most about your work at B-C?

DES: Since we're a small company, we really enjoy a family spirit as we all interact with one another to varying degrees. As an editor, I work with the editorial team (Bridget Dean, Laurel Draper, and Connor Hart) and I also work with the production manager (Jody Cull) and the designer (Adam Velez). Through the acquisitions and developmental committees, I regularly interact with the chief executives, president Marie Bolchazy, vice president Allan Bolchazy, and business manager David Fiedelman. Editors field questions from our customer service professionals Linda Lochmayer and Carolyn Bernardi. Overseeing the shipment of books and materials for a conference exhibit means consulting with shipping and logistics—Mike Frazier and Rene Velez.


I enjoy working with all these folks and also enjoy the variety of tasks the job comprises from working with authors who become your friends to contributing to ad copy and setting up the webinar series. Perhaps the most important source of enjoyment is working with Latin, which I started in the 9th grade, and with Greek, which followed two years later.

ELIT: When not at B-C, how do you like to spend your time?

DES: I love to travel and enjoy doing so whenever possible. I enjoy representing B-C at conferences because doing so introduces me to new places to explore and brings me back to old favorites. I enjoy photographing the local architecture, especially anything art deco, checking out the main train station, and visiting the art museum. I regularly lead tours to classical sites in Europe and look forward to a week in Rome later in March with a group of high schoolers from Lyons Township High School in Illinois. I'm a foodie who enjoys cooking and trying out a new restaurant or a new cuisine. I also enjoy the symphony and Chicago's vibrant theatre scene. I do some development work for Chicago's Porchlight Music Theatre.

ELIT: Is there a special anecdote about your time so far at B-C that you'd like to share?

DES: Of course, it's an anecdote about our late founder Lou Bolchazy. He would regularly want to chat over a late afternoon cup of coffee and so we were sitting at the kitchen table one afternoon the first week of July. Often Lou would use this time as an opportunity to push a pet project. And so, he wanted to know when I was going to publish the short essay entitled "Why Study Caesar?" that he had written in response to the change in the AP Latin curriculum. I assured him that it would appear in the September issue of eLitterae when teachers were more attuned to such a piece. Lou was satisfied with that reply. Little did I know that that would be our last encounter as he ended up in the hospital that evening. How blessed to have left that chat on a positive note!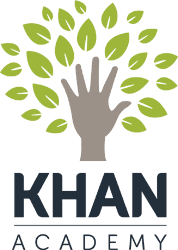 Most of us have probably heard of Khan Academy and its contributions to the world of flipped teaching. But did you know that it has something to offer us classics teachers too? While the content on Khan Academy is heavily weighted toward mathematics, science, and economics, it also has a section on art history that has some very good reading materials and video content. It's a great tool to use to incorporate some art and architecture lessons into your classes. In the "Art History Basics" section, there's a group of videos called "Art 1010." The "Ancient Greek and Roman Art" video is an animated seven-minute introduction to the topic that provides a nice, albeit brief, overview. The section titled "Art of the Ancient Mediterranean" features a collection of resources that is quite good.

While not animated, there are also videos that focus on the important works of Minoan, Greek, Etruscan, and Roman art. After showing my students the animated overview and facilitating a discussion, I assign them to explore the "Art of the Ancient Mediterranean" section and pick an artwork to learn more about. Then students work in pairs to research and, finally, to create a brief presentation for the rest of the class. To get started, go to www.khanacademy.org.
Lynne West
Fulbright Scholar
University of Groningen, The Netherlands
(on sabbatical from Bellarmine College Prep, San Jose, CA)
Editor's Note: Check out this Khan Academy video of the Augustus of Primaporta.

Resources & Teaching Tips

√ Resolution for 2016–2017
I will celebrate Exelauno Day with my Greek classes! Learn how this special day originated at the Roxbury Latin School.
√ Aeneid 6
The late Irish poet Seamus Heaney's translation of Aeneid 6 is now available. Share this short piece from The Guardian with your students to show the lasting impact of great literature.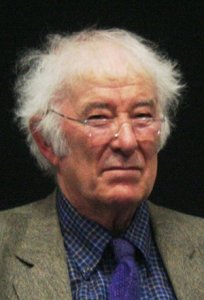 Nobel Prize winner Seamus Heaney at University College Dublin, February 11th, 2009. Public Domain. Courtesy of Wikimedia Commons.
√ Teller—former Latin teacher!
Teller, of the comedy duo Penn and Teller, shares how teaching is similar to performing.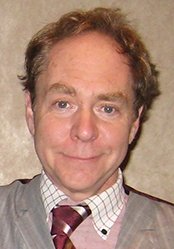 Teller—taken after their show at the Rio All Suite Hotel and Casino in Las Vegas in 2007. Creative Commons 2.0.
√ The Tomb of Persian King Cyrus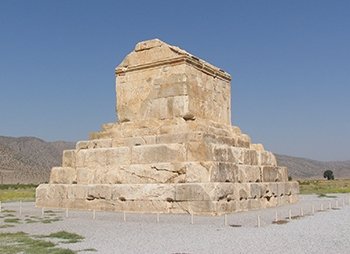 The Tomb of Cyrus the Great of Persia in Pasargadae, Iran. Creative Commons 3.0.
With Iran's prominent position in current affairs, this article on the discovery of Persian king Cyrus the Great's tomb makes for a good connection between the ancient world and current events.
√ New Reconstruction of Rome
Students will love this video that shows Rome as it would have looked in 320 CE.
√ Announcement from Linda Montross of the National Latin Exam
"I am so excited to announce to all my Latin Teacher Friends, Former Students, Colleagues, Friends and Family that the 24 videos of the Forum Romanum series are now available on You Tube! Spread the word! Listen to the news of the day entirely in Latin!"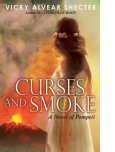 Curses and Smoke: A Novel of Pompeii
by Vicky Alvear Shecter

This historical fiction novel is also a romance and a mystery. Appropriate for young adults—nothing in it needs to be censored for young reader consumption—it is quite engaging. It is very readable and kept my interest throughout. It is the story of a forbidden romance between Lucia, a noble woman, and Tag, a slave, with a plot that keeps the reader absorbed. Of course, since the setting is Pompeii, readers would expect that the eruption in Vesuvius in 79 AD plays a big role—and it does. Readers would also predict that curses play a major role—all they need to do is consider the title of the book. One curse is central to the plot.
Shecter has done her research. She uses the account of Pliny the Younger to describe the eruption of Vesuvius. Also, based on scholarly consensus, she places the eruption in the fall rather than the summer. And she notes that while gladiatorial contests were quite popular, gladiatorial school owners, like the father of the heroine Lucia, were considered "butchers of men." The story stresses that gladiators were slaves but might be able to earn their freedom—an important consideration for Tag. One character, Quintus, a rich Roman, also trained as a gladiator but, like all rich men who "sold" themselves into gladiatorial slavery, he was reviled.
A Roman father's right to make life-and-death decisions about his family is chillingly depicted in the story. For example, if he didn't want to have a female offspring, he could just have her die from exposure. The girl's mother had no say in the matter.
Vicky Alvear Shecter presented at the National Junior Classical League last year and was well received. Latin teachers should feel confident to recommend this book to their students. They would learn much about life in ancient Rome from reading it.
Marie Carducci Bolchazy, EdD
President, Bolchazy-Carducci Publishers
Editor's Note: Dr. Bolchazy served schools systems for many years as a reading specialist.

eLitterae Subscribers Special Discount

Purchase the complete set of audio files for
Toga Beats and/or Greek Beats

This offer is valid for one (1) purchase of each audio set, prepaid, no returns. Discount is not available to distributors or
on products distributed by Bolchazy-Carducci Publishers.
This offer expires 04/10/16.
(Please note that there will be no adjustments on previous purchases.
Offer is non-transferable and subject to change without notice.)
Enter coupon code eLit0316
on the payment page. The special

eLitterae offer pricing will be charged at checkout.