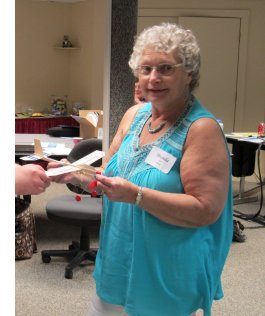 A sad good-bye to Brenda Gagne, a long-time member of the NCES learning community
On April 12th, the North Country lost a great teacher with a true passion for science, 5th grade teacher from Hillside School, Brenda Gagne. If you have participated in any science related professional development over the last two decades at NCES, more than likely you met Brenda. We have not tracked who has participated in the most PD at NCES, but Brenda would have been in the running! This year alone she was engaged in both the monthly Novel Engineering project and our middle/high STEM initiative. She never shied away from trying new things in her classroom. A couple years ago when Keene Stat
e College came up to present a workshop on hydroponics, Brenda volunteered to house the station in her classroom. Shortly thereafter, her class was off growing lettuce indoors. This year she jumped on the opportunity for the UNH STEMfest where she was able to obtain a LEGO kit and then started a LEGO club at her school. Brenda's passing certainly leaves a void the science PD community here at NCES, and she will be missed.
Speaking of LEGO clubs
Teams from Edward Fenn Elementary, Milan Village School, and Hillside Elementary School (yes, the team that Brenda Gagne initiated) assembled at White Mountains Community College on April 28, 2016 for the first annual North Country Lego League Challenge. Students ranged from grades 3 to 6. The schools partnered with WMCC in coordinating the event under the leadership of John Holt of WMCC, Gerri St. Gelais of Milan Village School, and Jen Corrigan of Gorham Middle High School.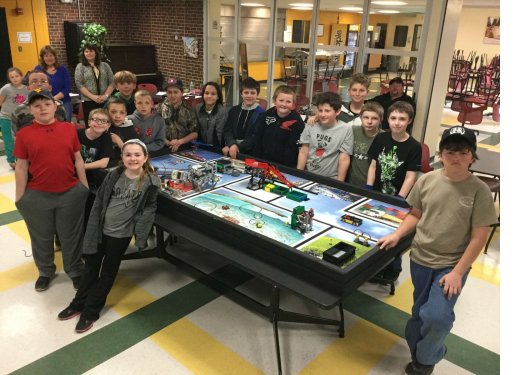 Teams were able to select a challenge from a menu of options and prepared their robots in advance of the event. After one run, teams were able to make quick adjustments and put their creations to the test for a second trial. John Holt and White Mountain Science Inc.'s Executive Director, Bill Church, served as the judges. The Ed Fenn team took the Super Mission Solver (1st place) and the Legobox team from MVS won the Engineering Excellence (2nd place) award. In addition, Hillside Robotics easily took the Team Spirit award with great cheers for every try and the Robokids from MVS won the Best Problem Solvers for some serious "on the fly" programming between runs.
More details and pictures at http://www.ncedservices.org/nc-lego-league
High schools are reaching for the outer limits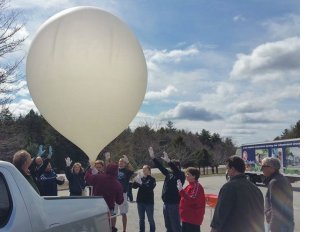 Three of the North Country's STEM Resource Partners spent part of the their April vacation continuing to develop their expertise with High Altitude Balloons (HABs). Chuck Patterson (WMRHS), Kevin Briere (Profile), and Lucie Kinney (Berlin HS) participated in the two-day program offered by the NH Science Teachers Association. Two BHS students, Sarah Clark and Thomas Sullivan--who have been involved with NCES HABs project, were able to join in as well.
Check out the NCES HABs page for many more pictures and information on HABs developments this year.
Meanwhile, back at headquarters...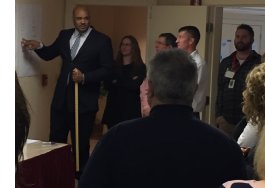 Even with April vacation we saw quite a few educators last month. For the NISL school leadership cohort, James Williams from the National Center on Education and the Economy gave our NISLers a good workout in math and science. I was only able to pop in an out over the course of the two days, but it was rewarding to see participants experiencing some ah-ha moments. I know I came away with a deeper understanding of the coherence of mathematics within Common Core and the natural ties to NGSS.
We wrapped up April with a work on "big data" led by Dr. Sarah Turtle of PSU and Jacquelyn Wilson of Hubbard Brook Research Foundation. From simple activities to collect and analyze data in the classroom, to authentic data collection sampling water in nearby rivers, to investigating a handful of massive data sets with built-in assessment

and

filtering tools available online, participants left with ideas regardless of their entry point into the realm of "big data" in the curriculum.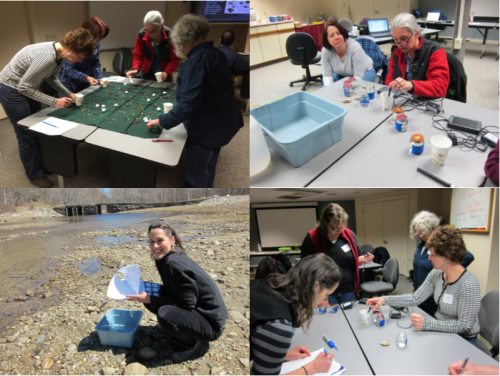 Until next month...
Lori Langlois
Executive Director
lori@ncedservices.org
---
Life Skills: New Thoughts, New Goals, New Paths for a Functional Life
In any school we can find students with ASD and similar challenges who are not accessing the general curriculum and not getting the full benefit of an instructional day. We've seen the goal- "Johnny will transition successfully to adult services." We've felt we could have done more. We've felt the frustration when Sally arrives in high school and she still requires 1:1 and has few, if any functional skills and we are out of time.
Join us in a practical, challenging workshop. We'll explore some new thought, approaches, and strategies. We'll look at new ways to assess functional levels and new approaches to utilizing our resources.
Participants in this workshop will learn how to develop a comprehensive life skills plan, advocate for earlier intervention in functional areas, and approach Life Skills as the challenging discipline that it is. We'll also leave with practical ideas you can put to use tomorrow and in the future.
This workshop is designed for teachers in the life skills areas whether high school or elementary level, experienced paraprofessionals, and team leaders.
Instructor: David F. Freschi
Dates: Wednesday, May 25, 2016 from 8:30 to 4:00
Location: NCES, Gorham, NH
Cost:
Staff from NCES member schools, $150
Staff from Associate member schools, $175
Registration: Online, call NCES, M-F, 8-4 at 603-466-5437 or email lisa@ncedservices.org.
---
Community of Practice for Life Skills Teachers
Open to those responsible for teaching life skills curriculum in grades 3 and up, this session will be facilitated by David Freschi. Part of the purpose of this gathering is to assess interest in monthly or bi-monthly community of practice gatherings during the 2016-17 school year.
Date: Wednesday, May 25, 2016
Time: 4:30 to 6:00
Location: NCES
Cost: $35, light dinner and refreshments provided.
Registration: Online, call NCES, M-F, 8-4 at 603-466-5437 or email lisa@ncedservices.org.
---
I've Got This Kid on the Spectrum
If you have already engaged in professional development on the subject of autism but have a student on the spectrum in school that just does not act anything like other student's you have experienced, it's time to look for some practical applications. This workshop will provide you with proven strategies on communication, structure, behavior, accommodations and modifications that you can use tomorrow. We'll look at maximizing instructional time, working with your para, and providing a real learning experience for your student.
Instructor: David F. Freschi brings forty plus years of working with individuals with ASD in a wide variety of settings.
Dates: May 26, 2016 from 9:00 to 3:00
Location: NCES, Gorham, NH
Cost:
Staff from NCES member schools, $95
Staff from associate member schools, $125
Others, $140
Registration: Online, call NCES, M-F, 8-4 at 603-466-5437, or email lisa@ncedservices.org.
---
Math and ELA Summer Institutes for Rural Educators
This summer, the NH Math Impact Center and the National Writing Project of New Hampshire, both based at Plymouth State University, will be offering week-long institutes for North Country educators.
Participants will receive a stipend of $100/day for participation and lunches and light breakfast will be provided. All institutes will take place at North Country Education Services in Gorham. Preference will be given to those who attended the 2015 summer institutes or a workshop during the school year, but new participants are welcome.
Institutes offered:
Dates: July 25-29, 2016 from 9:00 to 3:00 daily
Literacy in the Content areas (grades 6-12)
Dates: August 1-5, 2016 from 9:00 to 3:00 daily

Mathematics grades k-4
Dates: August 8-12, 2016 from 9:00 to 3:00 daily



Mathematics grades 5-8
Dates: August 15-19, 2016 from 9:00 to 3:00 daily



To sign up for any of these workshops, please register with Plymouth State University by filling out this online registration form.
---
NH Arts Model Competencies in Action
The workshop will focus on how competency-based models are informing teaching and learning in our state; participants will also be provided with information on the intersection of arts learning and Universal Design for Learning. The workshop is presented by the NH Arts Learning Network in cooperation with the Arts Alliance of Northern NH, the NH DOE and the NH State Council on the Arts.
Facilitator: Marcia McCaffrey
Date: May 19, 2016 from 9:00- 3:00 (registration begins at 8:30)
Location: NCES
Cost: $65 (includes morning coffee and lunch)
Register here (via the AANNH)
---
Teachers' Gathering Focused on Creativity
Join the Arts Alliance of Northern NH and 2015-16 Christa McAuliffe Fellow Heidi Pauer in an exploration of creativity and how to foster it in our classrooms, schools and communities. The session will be held after school on May 24 at a location to be determined. Email info@aannh.org for details.
---
Artist in Residence Ben Cosgrove
White Mountain National Forest Artist in Residence Ben Cosgrove – a composer, multi-instrumentalist and environmental writer -- is available to present school programs in May and early June, playing some of the place-based music he composed during his residency on the Forest and talking with students about his
Inspiration and process. Interested middle and high schools and after-school programs are invited to email the Arts Alliance at info@aannh.org to learn more.
---
Planning and Conducting Science Investigations in the Elementary Classroom
In the works for this summer is a workshop geared to elementary teachers on planning and conducting science investigations. Stay tuned for more information.
---
Registered Behavior Technician

TM

Training
Though still in the planning stage, NCES is looking to partner with SERESC to bring Registered Behavior Technician training to Gorham from August 1 to 5, 2016. Contact NCES or your local Special Education Administrator if you are potentially interested and would like to be notified as details become available.
Learn more about the role of the RBT here.
---
The date is not set yet, but NCES plans to hold a 504 workshop in mid to late September for those who are responsible for overseeing 504 plans. Jeanne Kincaid from Drummond Woodsum Law Firm will present the workshop. Stay tuned for the date and time.
---
Employment Opportunities at NCES

Speech Language Pathologist (.5 FTE)
Teacher of the Deaf and Hard of Hearing (PT)
Anticipated: School Psychologist (.6 FTE)

Apply here

---
Watershed Ecology Institute at Stratford School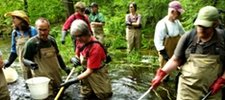 What is a watershed, how do you locate it, and how do you study what lives there? Join fellow teachers and natural resource specialists for a journey into the wonders of the aquatic world. Go into the field to learn data collecting protocols for water quality, macroinvertebrates, and fresh water fish (including an electrofishing field trip!). Once back in the classroom, learn how to use ArcGIS online accounts (free to all NH educators) to map, analyze and share data within and between watersheds. Share curriculum ideas and hands-on experience to learn how to use ArcGIS Online in your classroom to study watersheds.

Goodies: All NH teacher participants will receive a stipend.
Cost: Free for non-credit; ~$220 for 1 credit undergrad or grad through Keene State College
Date/Time: July 18-20, 8:30am to 4:30pm
Location: Stratford Public School, 19 School Street, North Stratford, NH
For more information:
Judy Tumosa, judy.l.tumosa@wildlife.nh.gov, 603-271-0456


---

Frost Place Summer Poetry Programs

Conference on Poetry | July 10 – 16
Poetry Seminar | July 31 – August 5

To learn more about these programs and the fellowships offered, visit frostplace.org or contact frost@frostplace.org.



---



Student Summer Camps in the North Country

WMSI Camps
Robot Camp, July 25-29
Maker Camp, July 11-15
Game Design Camp, June 20-24
Inventors Camp for Girls, July 18-22


Young Makers Camp, June 27-July 1


Learn more



Northern Forest Canoe Trail


5-day outdoor trips for ages 10-14


Learn more



WMCC STEM Camp


STEM camp, June 20-24


Learn more







---
North of the 44th

North of the 44th placemakers pledge to...
Share resources and passion to strengthen the region.

Highlight what is inspiring and right in the region while recognizing that challenges exist.

A

ttend to relationships and networks to build trust, optimism and a common sense of purpose across the region.
Practice Asset-Based Thinking and building from strength in daily work and life.

E

mphasize inclusion, reaching beyond traditional barriers of age, class and education.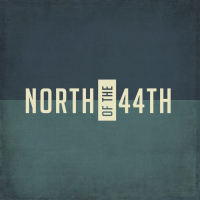 ---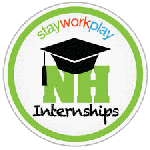 ---
Brain Building Moments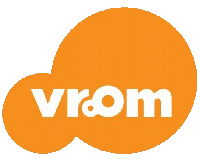 Every parent has what it takes to be a brain builder. Share the Vroom website and app with all the parents and caregivers of children under age 5.

Join Vroom today




---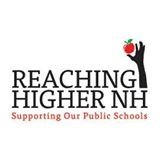 Supporting public education in New Hampshire.

Learn more



---
North Country Jobs in Education



Visit TeachNorth.org for education related jobs in the North Country.


---
Coos Networks


Coös NetWorks supports people of the region, the cultural and natural resources, future community and economic development of the region. This network is comprised of people who share a common passion for the greater Coös Region. If you're one of those people, join today.


---




Stay Informed with NHDOE Key Messages



Did you know that the New Hampshire Department of Education publishes key messages each month? You can find them online here:

http://education.nh.gov/key/index.htm



---


Odysseyware provides online curriculum for grades 3-12, with customizable core, elective and CTE courses, assessment & remediation tools and much more. Odysseyware is ideal as a stand-alone curriculum or for blended learning, credit recovery, RTI, alternative and special education, ESOL, 1:1 and more.



---




Support NCES with a tax deductible donation




Your tax deductible gift helps support the work of the organization in being a leader in providing professional development and educational services, facilitating partnerships and fostering collaborations that benefit member schools, advocating for resources for teachers and students, and continuously creating opportunities that enhance education in the North Country.



---
Contact Information
North Country Education Services
300 Gorham Hill Road
Gorham, NH 03581
ncedservices.org
603-466-5437
nces@ncedservices.org
NCES is an equal opportunity employer and provider.