Classical Conferences and Meetings in 2016

2016
ACL—American Classical League
69

th

Annual Institute
June 25–28, 20016
University of Texas
Austin, TX
Representatives: Allen Bolchazy, Laurel Draper, and Donald Sprague
Presentations:
Monday, June 27, 2016
9:00–10:00 am "Get to Know The Classical Outlook, Your ACL Journal" copresenter Ronnie Ancona, author, Writing Passion: A Catullus Reader, Writing Passion Plus: A Catullus Reader Supplement, Horace: Selected Odes and Satire 1.9; coauthor Horace: A LEGAMUS Transitional Reader and A Horace Workbook

10:30–11:30 am "Clause Boundaries and Word Order" David Pellegrino, coauthor, Caesar & Vergil AP* Vocabulary Cards; author, Catullus Vocabulary Cards for AP* Selections and Cicero & Horace Vocabulary Frequency Lists for AP* Selections

1:00–2:00 pm "Signa Latina: A Grammatical Sign Language" Anna Andresian, author, Looking at Latin

Tuesday, June 28, 2016

8:30–9:30 am "How Latin for the New Millennium Addresses the Five Standards: An LNM Editor's Perspectives and a Teacher's LNM Best Practices" Donald Sprague and Ian Hochberg, St. Stephen's & St. Agnes School, Alexandria, VA
NJCL—National Junior Classical League
July 25–30, 2016
Indiana University
Bloomington, IN
Representatives: Connor Hart and Donald Sprague
Abba' s "Mamma Mia" Latine
Students always love to hear popular songs in Latin!
---
Civitas ChildLaw Center
Loyola University Chicago's Civitas ChildLaw Center is an award-winning program for training law students, lawyers, and child-serving professionals to be effective and ethical advocates for children and their families. The Center also administers the Civitas ChildLaw Clinic.
---
De gustibus non disputandum est.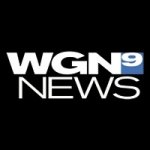 WGN News used this famous Latin passive periphrastic as the lead-in for a segment that featured works of modern art and children's art. The anchors raised an art work and asked their colleagues to identify it as modern or children's art.
---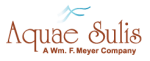 En route to the office, I noticed a truck with this reference. The copy below is excerpted from the company's website.

"Our name, Aquae Sulis comes to us from the city founded by the Romans where the first natural hot springs originated. These Springs became the first public outdoor baths in what is now known as Bath, England."
---
Chariot Racing


Vintage commercial for Duracell batteries reproduces the chariot race from the classic movie Ben Hur. Thanks to Rose Williams who posted this on Facebook.
---
Lingua Latina Vivit
It's graduation season. Commencement programs often feature the official seal of the college or university and the school's Latin motto.
Next webinar series TBA, watch Facebook, Twitter, and eLitterae for the announcement.
---
What Equipment Do I Need for B-C Webinars?

To participate in Bolchazy-Carducci Publisher sponsored webinars you will need high-speed internet access, computer speakers/headphones, current web browser, and the link to the webinar virtual meeting space, which is provided in your webinar invitation.
Webinars Make for User-Friendly Professional Development

Participation is free. All webinars provide opportunity for participants to ask questions. Learn lots—attend as many presentations as you can. Bolchazy-Carducci Publishers provides documentation for your participation. You can share this with your supervisors. Many webinar presenters provide handouts, etc.
Bolchazy-Carducci Publishers provides eTextbooks on a variety of eBook platforms. Bolchazy-Carducci textbooks are available through VitalSource,

GooglePlay

,

Chegg

, Copia, RedShelf, Adams Book, Follett,

MBSDirect Digital

, and ESCO. Each eBook platform offers a variety of tools to enhance the learning process. eBooks have the same content as our traditional books in print.
eBooks are purchased from the eBook provider. For direct links to purchase Bolchazy-Carducci eTextbooks, visit the title's product page on Bolchazy.com. Just above the product description there is a list of the eTextbook providers and a direct link to purchase the eTextbook. Some eBook providers sell directly to schools—check with your school to make these purchases.
You can read eBooks on a Mac, PC, iPhone, iPad, Android, or a variety of eReaders. Review the eBook providers specifications.
The eyeVocab software leverages human memory for distinctive affective images* presented in isolation to radically improve the speed, depth, and permanence of second language vocabulary acquisition. Images are drawn from classical art, both western and eastern, from photojournalism and historical photography, great book illustration, and other sources.

*Learn how images are chosen.

Far more than a set of electronic flashcards, the multimodal vocabulary program facilitates a significantly deeper learning and retention. Students will readily master the frequent Vergil and Caesar vocabulary for the AP® Latin Exam and thereby devote far more of their study time and energy to reading and discussing De Bello Gallico and the Aeneid.

eyeVocab programs correspond to the following B-C books.

Caesar: Selections from his Commentarii De Bello Gallico
(Mueller) (218 words)

Vergil's Aeneid: Selected Readings from Books 1, 2, 4, and 6
(Boyd) (162 words)



Vergil's Aeneid: Books I–VI


(Pharr) (292 words)

Latin for the New Millennium Level 1

(423 words)





Introductory rate for each of the AP® Latin programs is $14.95. The LNM 1 and LNM 2 introductory rate is $24.95 per program. For site licenses, contact Miles Becker at sales@eyeVocab.com.




Click on each title to learn more.
The Pompeiiana Newsletter created and edited by Bernard Barcio ran from 1974 through 2003. The newsletter offered a place for Latin students to publish comics, stories, games, and articles, and was a beloved resource for Latin teachers. In 2008, Barcio granted Bolchazy-Carducci Publishers the rights for all of the Pompeiiana Newsletter. B-C is proud to serve as curator for this archive and has made the issues available for teachers, students, and friends of the classics. Check out http://pompeiiana.blogspot.com/
Each fall, Bolchazy-Carducci mails its Roman Calendar to Latin teachers across the nation. If you're not on that mailing list, send a note to info@bolchazy.com. Put Roman Calendar in the subject line and provide us the USPS address to which you wish the calendar to be sent. The calendar is also available in a digital format.

Preview Bolchazy-Carducci Titles

Preview Bolchazy-Carducci titles before you purchase using Google Preview.
---

Downloadable Products
iPodius - Bolchazy-Carducci Publishers online shop for: audio, software, video, and a treasure trove of teacher-created materials in the Agora.
---
BCP Facebook Fan Page
Become a FAN of Bolchazy-Carducci Publishers, visit our Facebook Fan page for the latest news from BCP.
---
BCP Blog
Visit the BCPublishers Blog for BCP news and information.
Check out What Makes The Other Middle Ages an "Other" Text?
---
BCPublishers on Twitter
Follow us on Twitter

---
AP® is a trademark registered and/or owned by the College Board, which was not involved in the production of, and does not endorse, this site.



These products have been developed independently from and are not endorsed by the International Baccalaureate (IB).



Happy May!
For Bolchazy-Carducci May is always a celebration of things medieval. Our senior graphic designer Adam Velez and assistant editor Laurel Draper travel to Western Michigan University for the annual Medieval Congress. We'll report on their experience in the June issue of eLitterae.
Bolchazy-Carducci is pleased to offer a number of medieval Latin titles and the recently published The Other Middle Ages by Kenneth F. Kitchell, Jr. Read about this new book in this issue. Purchase a copy with this month's discount.
Meanwhile back in Chicago as I penned this little message, our managing editor Bridget Dean, PhD and our production and eLearning manager Jody Cull attended Book Expo America, which was meeting in Chicago. Bridget and Jody attended professional development sessions that presented trends in publishing today and also took advantage of this conference to meet vendor representatives in real time. I look forward to hearing about what they learned and how we will implement those best practices.
Best wishes for a smooth end to the spring semester and the school year.
Interview with Kenneth F. Kitchell, Jr., author of The Other Middle Ages
DES: Please share with us how The Other Middle Ages came about.
KFK: In my first years as a teacher at LSU I was asked to teach Medieval Latin, mostly, I suppose, because I had taken it in college. To teach I used the textbook out of which I had been taught. The students found most of the material totally boring since it was fairly arcane. I immediately set out on a quest to find material that was, first and foremost, interesting. I collected and tested material for over thirty years.
DES: Discuss what was involved in winnowing down the selections for this text.
KFK: Every time I taught these selections I gauged student interest and the "readability" of the material. In addition to regular classes on Medieval Latin, I must have taught fifteen or more independent studies out of the material and Mary Aycock, an LSU Masters student, wrote her thesis on the material under my direction. She especially, but also every student I taught, had an impact on what was saved and what rejected, what notes were included, and what background information was needed before a student could read the Latin with relative ease. All in all I taught at least twice as much material as appears in the book, writing vocabulary and notes for each reading. But student reaction decided what was cut and what was not.
DES: How did your UMass Amherst students respond to the initial selections for The Other Middle Ages?
KFK: I taught it there several times, but the most recent experience was the most formative. I flipped the classroom. All translation was done ahead of time under my direction in class. Then students worked in teams on areas of their own choosing. Some wrote notes or looked up vocabulary. Others proofread or gave presentations on cultural matters. Some were in charge of consulting the library's collection of obscure medieval lexicons. We discussed all important decisions as a group. Did this need a note? Should this or that reading make the cut? How much should we edit a longer piece? This group of students really enjoyed being empowered in this way and it showed in their work.
DES: Which of the selections were the favorites of the UMass students? Which are your favorites?
KFK: I find that students each have their own favorites. They enjoyed the plague unit for sure and some of the humorous pieces (e.g., no. 20, "The Contrary Wife" or no. 27 "A Disappointing Messiah") caused them to laugh out loud. A studen's individual interests also came into play. A student interested in women's issues would really enjoy the unit on women while a Jewish student found a great deal of resonance with the anti-Semitism unit. Everyone seemed to enjoy the dialogs, especially the one in which monastic students learned how to swear (no. 43). Because of my other research interests I really favor the units on animals, especially those which I have been able to find the reason for various odd beliefs as in the case of the pelican. I especially enjoyed teaching any selection for which I could play a musical rendition of the text. I have given examples of this in the Teacher's Guide.
DES: Do the quirks of Medieval Latin get in the way of comprehension or annoy the students?
KFK: Not at all. The important thing is not to swamp the student with a bunch of rules. Teach the eccentricities of Medieval Latin on a need to know basis. In my experience it takes about two weeks before the students cease to notice the odd grammar. And by that time they are reading rather fluently because of the simpler sentence construction.
DES: How did you come to study Latin and Greek?
KFK: It has to be destiny. I think it was destined, in my DNA, because whenever I would go to a party as a kid I would hang out with the oldest people in the room, asking them about times past. How was it not to have electricity? When did you first see an airplane? What was the Depression really like? I read every book on dinosaurs and cavemen in my local, tiny library. I tried to teach myself hieroglyphics. If it was old, I wanted to know about it. Then, in high school (Cardinal Spellman High School, Brockton, Massachusetts) I was required to take a special curriculum that included four years of Latin and four years of Russian. After the second year I just knew that I had to keep going in Latin. I entered college as a Classics major and never looked back.
DES: What did you enjoy most about teaching Latin and Greek?
KFK: The students. No question. But more specifically I enjoyed seeing them accomplish things. For some it was a degree in Classics or entry into graduate school. But more often it was simply watching a student who didn't think that he or she could do a language find out that it was possible. Or it was watching a student who would go on to be a doctor, lawyer, or realtor form a love of Greece and Rome that would follow them throughout their lives whatever their vocation. I miss watching the "light bulb" go off over their heads when they have that moment of discovery.
DES: What advice would you give someone starting out as a new Latin and/or Greek teacher?
KFK: Two things come to mind, one general and one specific to Classics teachers. The general thing is to remember at all times that doceō takes two accusatives. I don't teach my subject to a student. I teach Latin and I teach the student. I taught supines for sure, but I found myself teaching life skills or study techniques as well. Anyone who forgets this is in for a big disappointment the first time a student simply isn't as in love with the minutiae of a subject to the extent the teacher is. And, frankly, the kids are a lot more interesting than the 47 uses of the dative. The discipline specific advice is to ask for help. Join online talk groups. Go to conventions, be they local, regional, or national. Such places are where you go when you are in need of an idea . . . or support. So many Latin teachers are alone in their schools that they forget the enormous wealth of experience and good will that our organizations have to offer. In forty years I never came back from a convention or conference without something I could put immediately to use in the classroom.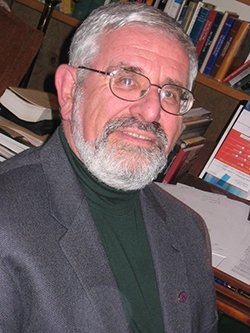 Kenneth F. Kitchell, Jr. is professor emeritus of classics and former Director of the MAT
Program at University of Massachusetts and professor emeritus of classics, Louisiana State University. He earned a PhD from Loyola University Chicago and his BA from the College of the Holy Cross. Kitchell has won several teaching awards, including the Amborski Distinguished Honors Professor Award (1993), the LSU Student Government Association Faculty Award (1991), the American Philological Association Award for Excellence in the Teaching of Classics (1983); and the Amoco Foundation Award for Outstanding Undergraduate Teaching (1980). He has presented over 150 scholarly talks. He has promoted the study of classics for the Classical Association of the Middle West and South, where he served as president, the American Philological Association, as Vice President for Education, and as the president of the American Classical League. With Thomas J. Sienkewicz, Kitchell is the coeditor of the LEGAMUS series and coauthor of Disce! An Introductory Latin Course (2010). Kitchell is coauthor with Sean Smith of Catullus: A LEGAMUS Transitional Reader (2006), author of Animals in the Ancient World from A to Z (2014), and author of numerous articles and book chapters.
Editor's Notes:
Please find a selection from The Other Middle Ages featured in this issue's Resources and Teaching Tips.
Learn what makes The Other Middle Ages "other," check out the Bolchazy-Carducci Publishers blog.
The Other Middle Ages is this issue's featured discounted title.

LucidPress is a web-based design tool for creating publications such as flyers, posters, newsletters, and magazines. It has an intuitive interface and really nice templates that result in a great final product. It is much more straightforward than other layout programs, many of which have a steep learning curve. LucidPress uses drag-and-drop functionality and provides a variety of export options, including the option to embed the publication in a website or LMS. My students have worked in groups on creating a magazine focused on their reading of Caesar. Each group was required to have a variety of different types of articles, images, and maps. They authored the content themselves and went through a peer review cycle. Then, they used LucidPress to create an online magazine with all of their articles and media. I gave them one 50-minute period of class time to do the layout and publication. Once published, the students simply shared the link to their magazine with me. In addition to using it for class projects, I think it has some other exciting applications. It would be a great way to publish a Junior Classical League newsletter or convention report. I would like to use it to create a visual syllabi and course guides for my classes next year. Both teachers and students are eligible for free upgraded accounts with LucidPress provided that a school e-mail address is used to generate the account. To get started, visit www.lucidpress.com and scroll down to find the "For Education" button.
Lynne West
Fulbright Scholar
University of Groningen, The Netherlands
(on sabbatical from Bellarmine College Prep, San Jose, CA)
Resources & Teaching Tips

√

Medieval Latin Selection
Looking for some Latin to read with your AP® Latin students now that they've taken the exam?

Looking for a change of pace as you cruise to second semester finals? Looking to mix things up a bit?

Why not give them some Medieval Latin? Feel free to make one-time copies of this reading, "The Contrary Wife" from Kenneth Kitchell's The Other Middle Ages. The notes and vocabulary for this 27-line passage make it accessible for Latin 3 and Latin 4 high school students. The passage centers on two stereotypes—the shrewish wife and the henpecked husband. As a prereading prompt ask students what they know about those stereotypes and have them keep television sitcoms in mind as they work through the reading. In postreading discussion, ask students whether the story's author was likely a woman or a man and to explain how they arrived at that answer. Ask them to discuss the stereotypes from a contemporary perspective.

To assist teachers with the selection, we provide the relevant pages from the Teacher's Guide.

Please note that the Teacher's Guide is still in the editing cycle.
√ AP® Latin Summer Institutes
The College Board is offering twelve summer professional development opportunities for current and aspiring teachers or AP® Latin. Locations include Colorado, Connecticut, Florida, Maine, Pennsylvania, Texas, Vermont, and Virginia.

√ The Contemporary Relevance of The Trojan Women


As a post AP® Latin Exam activity, share the following story about Syrian refugees and their adaption of The Trojan Women. Students can then search the internet to find other adaptions of the play.
√ The Value of Latin Roots


Nihil novi sub sole! We Latin teachers have always known the value of Latin roots for building vocabulary.

√ The Roman Legion


Check out these two videos about the Roman army. The first (scroll down, video is in left column) explains the makeup of a Roman legion and the second demonstrates Roman battle tactics.
√ Smithsonian Links


• We've previously included links about the status of Palmyra and the ISIS acts to destruction. Check the UNESCO report.

Panoramic View of Palmyra taken June 2005. Courtesy of Wikimedia Commons 1.2.
• This article about an ancient Arabic astronomy text complements the scholarly essay "Exploring the Muslim Influence in Spain" in Latin for the New Millennium, Level 2.
• The discovery of a lost medieval music composition complements Latin for the New Millennium, Level 1 Chapter 21 reading from Boethius's Cōnsōlātiō Philosophiae.
• Students using Latin for the New Millennium, Level 2, can make connections between Erasmus and the origins of the King James Bible.

Dying Every Day: Seneca at the Court of Nero
by James Romm


We know that Seneca was a Stoic philosopher, statesman, and dramatist who lived from 4 BCE to 65 CE; we know he wrote meditations on virtue, nature, and death; and we know he was a tutor and advisor to the emperor Nero. Seneca believed that not only are the old and sick dying every day but that all of us, including infants and youths, are also dying every day. Life is but a journey toward death. His admirers view Seneca as a man of sobriety, reason, and moral virtue. But his contemporary detractors viewed him as a manipulator with verbal brilliance, who wormed his way to power in Rome and led an assassination plot against the emperor Nero. Even supporters of Seneca cannot dispel the charge that, as tutor and advisor to Nero, Seneca was a tyrant -teacher. What could have impelled a committed Stoic to also pursue wealth and rule? In his tragedy Thyestes, Seneca takes up that very question.
This book describes killings; its chapters cover suicide (Seneca), regicide (Claudius), fratricide (Britannicus), matricide (Agrippina), maritocide (Octavia), holocaust, and euthanasia. Seneca is depicted as amazingly capable of navigating the perilous waters of the Roman state during Nero's reign.
Throughout the book are interesting facts:
The name of the city of Cologne (Köln) was derived from the name of Nero's mother Agrippina (the city's full name of Colonia Agrippinensis was shortened).

There is a collection of letters that purports to be a correspondence between Seneca and St. Paul, expressing admiration for each other.

At one point, Seneca affirms Nero's claim that he had not shed a drop of human blood anywhere on earth—(technically correct since Nero's murder of his brother Britannicus was by poisoning).

It was a gift to allow a condemned man to commit suicide rather than be executed, because his estate would be given to his heirs. This was not the case for an executed man.

Lucan was the nephew of Seneca and was a member of Nero's court.



I found this book to be absolutely fascinating. This was unexpected since I hadn't thought a book about killings would capture my imagination so. Further, it was with pleasure that I noted that Romm acknowledged Bolchazy-Carducci author James Ker (A Seneca Reader: Selections from Prose and Tragedy).
Marie Carducci Bolchazy, EdD
President, Bolchazy-Carducci Publishers
eLitterae Subscribers Special Discount

Special 31% Discount


Purchase up to five (5) copies of


The Other Middle Ages
by Kenneth F. Kitchell, Jr.
xxxvii + 357 pp., 26 illustrations (2016)
Paperback, ISBN 978-0-86516-837-4
$29.00
$20.00
This offer is valid for up to (5) copies, prepaid, no returns. Discount is not available to distributors or
on products distributed by Bolchazy-Carducci Publishers.
This offer expires 06/20/16.
(Please note that there will be no adjustments on previous purchases.
Offer is non-transferable and subject to change without notice.)
Enter coupon code eLit0516
on the payment page. The special

eLitterae offer pricing will be charged at checkout.