Classical Conferences and Meetings in 2016

2016
ACL—American Classical League
69

th

Annual Institute
June 25–28, 20016
University of Texas
Austin, TX
Representatives: Allan Bolchazy, Laurel Draper, and Donald Sprague
Presentations:
Monday, June 27, 2016
9:00–10:00 am "Get to Know The Classical Outlook, Your ACL Journal" copresenter Ronnie Ancona, author, Writing Passion: A Catullus Reader, Writing Passion Plus: A Catullus Reader Supplement, Horace: Selected Odes and Satire 1.9; coauthor Horace: A LEGAMUS Transitional Reader and A Horace Workbook

10:30–11:30 am "Clause Boundaries and Word Order" David Pellegrino, coauthor, Caesar & Vergil AP* Vocabulary Cards; author, Catullus Vocabulary Cards for AP* Selections and Cicero & Horace Vocabulary Frequency Lists for AP* Selections

1:00–2:00 pm "Signa Latina: A Grammatical Sign Language" Anna Andresian, author, Looking at Latin

Tuesday, June 28, 2016

8:30–9:30 am "How Latin for the New Millennium Addresses the Five Standards: An LNM Editor's Perspectives and a Teacher's LNM Best Practices" Donald Sprague and Ian Hochberg, St. Stephen's & St. Agnes School, Alexandria, VA
NJCL—National Junior Classical League
July 25–30, 2016
Indiana University
Bloomington, IN
Representatives: Connor Hart and Donald Sprague
Catch the Headline

The Chicago Tribune editorial (7.3.16) title speaks volumes. The aedes Aegytpis mosquito that transmits the Zika fever also carries dengue fever, chikungunya, and yellow fever.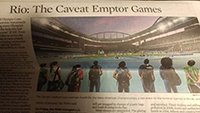 ---
Barber, Barber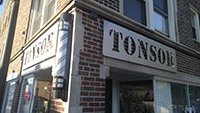 Does today's high schooler recognize the symbol in the middle?
---
Vinum Dulce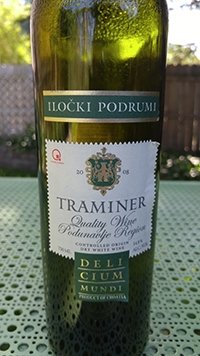 ---
Keep Calm


Variations on this patriotic dictum from WWII England abound.
What kind of subjunctive is this?
(Ignore the photographer in the background!)
Next webinar series TBA, watch Facebook, Twitter, and eLitterae for the announcement.
---
What Equipment Do I Need for B-C Webinars?

To participate in Bolchazy-Carducci Publisher sponsored webinars you will need high-speed internet access, computer speakers/headphones, current web browser, and the link to the webinar virtual meeting space, which is provided in your webinar invitation.
Webinars Make for User-Friendly Professional Development

Participation is free. All webinars provide opportunity for participants to ask questions. Learn lots—attend as many presentations as you can. Bolchazy-Carducci Publishers provides documentation for your participation. You can share this with your supervisors. Many webinar presenters provide handouts, etc.
Bolchazy-Carducci Publishers provides eTextbooks on a variety of eBook platforms. Bolchazy-Carducci textbooks are available through VitalSource,

GooglePlay

,

Chegg

, Copia, RedShelf, Adams Book, Follett,

MBSDirect Digital

, and ESCO. Each eBook platform offers a variety of tools to enhance the learning process. eBooks have the same content as our traditional books in print.
eBooks are purchased from the eBook provider. For direct links to purchase Bolchazy-Carducci eTextbooks, visit the title's product page on Bolchazy.com. Just above the product description there is a list of the eTextbook providers and a direct link to purchase the eTextbook. Some eBook providers sell directly to schools—check with your school to make these purchases.
You can read eBooks on a Mac, PC, iPhone, iPad, Android, or a variety of eReaders. Review the eBook providers specifications.
The eyeVocab software leverages human memory for distinctive affective images* presented in isolation to radically improve the speed, depth, and permanence of second language vocabulary acquisition. Images are drawn from classical art, both western and eastern, from photojournalism and historical photography, great book illustration, and other sources.

*Learn how images are chosen.

Far more than a set of electronic flashcards, the multimodal vocabulary program facilitates a significantly deeper learning and retention. Students will readily master the frequent Vergil and Caesar vocabulary for the AP® Latin Exam and thereby devote far more of their study time and energy to reading and discussing De Bello Gallico and the Aeneid.

eyeVocab programs correspond to the following B-C books.

Caesar: Selections from his Commentarii De Bello Gallico
(Mueller) (218 words)

Vergil's Aeneid: Selected Readings from Books 1, 2, 4, and 6
(Boyd) (162 words)



Vergil's Aeneid: Books I–VI


(Pharr) (292 words)

Latin for the New Millennium Level 1

(423 words)





Introductory rate for each of the AP® Latin programs is $14.95. The LNM 1 and LNM 2 introductory rate is $24.95 per program. For site licenses, contact Miles Becker at sales@eyeVocab.com.




Click on each title to learn more.
The Pompeiiana Newsletter created and edited by Bernard Barcio ran from 1974 through 2003. The newsletter offered a place for Latin students to publish comics, stories, games, and articles, and was a beloved resource for Latin teachers. In 2008, Barcio granted Bolchazy-Carducci Publishers the rights for all of the Pompeiiana Newsletter. B-C is proud to serve as curator for this archive and has made the issues available for teachers, students, and friends of the classics. Check out http://pompeiiana.blogspot.com/
Each fall, Bolchazy-Carducci mails its Roman Calendar to Latin teachers across the nation. If you're not on that mailing list, send a note to info@bolchazy.com. Put Roman Calendar in the subject line and provide us the USPS address to which you wish the calendar to be sent. The calendar is also available in a digital format.

Preview Bolchazy-Carducci Titles

Preview Bolchazy-Carducci titles before you purchase using Google Preview.
---

Downloadable Products
iPodius - Bolchazy-Carducci Publishers online shop for: audio, software, video, and a treasure trove of teacher-created materials in the Agora.
---
BCP Facebook Fan Page
Become a FAN of Bolchazy-Carducci Publishers, visit our Facebook Fan page for the latest news from BCP.
---
BCP Blog
Visit the BCPublishers Blog for BCP news and information.
Check out What Makes The Other Middle Ages an "Other" Text?
---
BCPublishers on Twitter
Follow us on Twitter

---
AP® is a trademark registered and/or owned by the College Board, which was not involved in the production of, and does not endorse, this site.



These products have been developed independently from and are not endorsed by the International Baccalaureate (IB).



Congratulations to the graduates! Congratulations to the teachers who have prepared the graduates to face the rigors of college! Congratulations to the professors who have built on that preparation and armed the graduates to be able to think logically, read critically, and advocate for themselves.

Last month we featured The Other Middle Ages with its look at everyday life in the Middle Ages. Pliny the Younger: Selected Letters, showcased this month, offers primary source perspectives of the day-to-day in ancient Rome. Take advantage of the preorder special discount!

May your summer be relaxing and restful. May your projects and plans come to fruition.


Best wishes from all of us at Bolchazy-Carducci Publishers!


Interview with Jo-Ann Shelton, author of Pliny the Younger: Selected Letters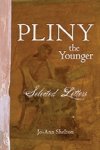 DES: Please share with us both how your interest in Pliny came about and your experiences teaching Pliny. Why do you consider Pliny a key author for Latin students to study?


JAS: Like other teachers who are passionate about ancient Greece and Rome, I want very much to feel a personal "connection" to the people who lived in those regions two thousand years ago. I am particularly interested in the everyday activities of these people and find greater joy in seeing artifacts of daily use than monumental buildings. For example, at the excavation of Roman houses beneath the Church of Santi Giovanni e Paolo in Rome (a site I recommend to visitors to Rome), when I saw several simple sewing needles, I tried to imagine who the people were who used the needles and what their lives were like. Unfortunately we cannot speak directly to the ancient Romans and Greeks, but they can "talk" to us through their writings. And, of all the writing that survives, letters and graffiti provide us with our best opportunities to learn what these people thought about the events, activities, and people in their lives. I am attracted to the letters of Pliny in part because he tells us so much about situations we can sympathize with today, such as family relations and friendship, and in part because he describes situations we now find difficult to understand, such as the treatment of slaves. I believe that Pliny is an excellent choice for reading material for students both in high school and in college. His Latin is elegant but, for the most part, straightforward, and can be understood even by students who are not yet in advanced classes. In addition, many of the letters are brief. Students therefore have the satisfaction of completing one letter, on one topic, and then moving on to another. In contrast, I recall, as a student, spending an entire academic term on one speech of Cicero and feeling discouraged about my progress. Even worse was spending a whole term on one speech and not even finishing it before the end of the term. I think that students enjoy a feeling of accomplishment when they finish one letter of Pliny and can move on to another. I also believe that students like to read about situations that are meaningful to them, such as family and friends, and to feel that they are making contact with a real person who lived 2,000 years ago.


DES: Discuss what was involved in choosing the letters for this text.


JAS: I wanted to provide a variety of topics and to introduce students to many different aspects of Pliny's life and of Roman society. I chose letters whose topics are readily comprehensible to students and that are a suitable length, that is, letters that can be completed in a timely manner. I reluctantly omitted some fascinating letters about legal cases in which Pliny was involved because they are long and because they require knowledge of the Roman legal system. However I did include two long letters, 6.16 and 6.20, in which Pliny describes the eruption of the volcano, Mount Vesuvius, in 79 CE. I included them because they are well-known and oft-referred to and also because they provide students with a very personal account of an event so momentous in world history. Through the words of Pliny, students have the opportunity to experience vicariously the horror, panic, and pathos of that event.


DES: Which of the letters were the favorites of your students? Which are your favorites?


JAS: They are all my favorites! Seriously. I had a very, very difficult time selecting the letters for this volume. I wish I could have included many more. My students were not unanimous in their choices of favorites, but the following letters made most lists: 1.15 (a humorous dinner invitation), 3.16 (the courage of Arria), 4.11 (the execution of a Vestal Virgin), 4.19 (Pliny's description of his wife), 5.16 (the death of a 12-year old girl), 6.4 (Pliny's love for his wife), and 10.96 and 10.97 (an exchange of letters between Pliny and the emperor about punishing Christians).


DES: Explain the criteria you apply when deciding to compose a note to accompany the Latin reading.


JAS: When students need to spend a lot of time puzzling over a grammatical construction in a Latin composition, they become discouraged and lose focus on the subject matter of the composition. We want students to read Latin with enough ease that they will concentrate on the information that the author is giving them. Therefore my first criterion in deciding on notes was to provide intermediate students with enough notes on grammar and syntax so that they do not need to spend a lot of time searching through grammar books. I also hope that the notes will free instructors to spend more class time discussing the content of the letters, rather than reminding students about basic material.


I have kept the letters in the order in which they appear in the manuscripts, but I realize that instructors may prefer to have students read them in an order based on thematic content. I have therefore provided commentaries that are consistent in terms of comprehensiveness, that is, the number of notes does not decrease from the beginning to the end of the volume. Students who begin with letters at the end of the volume will receive the same amount of help as those who start at the beginning.


In addition to notes on grammar and syntax, I have provided notes about the historical, social, and cultural context of the letters, as well as comments on the rhetoric and style.


DES: How did you come to study Latin and Greek?


JAS: No one could have predicted that I would become a professor of Latin and Greek. I grew up in an immigrant community in the middle of Canada, and, for many people in that community, English was a second language. When I was a child, I was a horse-crazy girl. (I am still horse-crazy, but a lot older and perhaps a bit wiser.) My ambition was to be a cowboy or a Canadian Mountie. When I was about 11 years old, my next door neighbor gave me a book about Greek and Roman history. I loved the stories and immediately wanted to learn Greek and Latin. I tried to teach myself Latin by reading the Book of Knowledge. (Does anyone remember that encyclopedia?) When I was 12, I was able to begin studying Latin at school. I had to wait until I was at college to begin Greek. Although I have always wanted to read these languages so that I could have a better understanding of the cultures of the people who spoke them, I must confess that I also love grammar and syntax and really enjoy thinking and talking about them. I don't know whether that love was inspired by learning Latin, or whether it was innate and prompted my desire to learn Latin. As far as becoming a cowboy or Mountie—well, obviously that did not happen. When I was in college, and people asked why I was studying Latin, I replied that I was going to apply to be a stewardess for Air Vatican. (Have you noticed that the ATM machines in the Vatican City give instructions in Latin?)


DES: What do you enjoy most about teaching Latin and Greek?


JAS: I enjoy sharing my enthusiasm for the study of ancient Greek and Roman societies with young people. I am delighted to receive letters and e-mails from former students, especially when they tell me that learning Latin and reading ancient authors have enriched their lives. Most of our students pursue careers in areas quite distinct from Classics, but they continue to find value and pleasure in their classical studies. I also like to think that I and my students are links in an unbroken chain that preserves and cherishes the wisdom of the past. That last sentence reminded me of a quote by US Supreme Court Justice Benjamin Cardozo: "You will study the wisdom of the past, for in a wilderness of conflicting counsels, a trail has there been blazed."


DES: What advice would you give someone starting out as a new Latin and/or Greek teacher?


JAS: It is very rewarding, but very challenging to teach Latin and Greek. They are difficult languages, and we are living at a time when (it seems to me) many people are not interested in learning the grammar and spelling even of English. Latin and Greek teachers ask students to engage in tasks that many consider drudgery, such as memorizing verb forms and understanding uses of the subjunctive. The "fun" part about learning Latin and Greek—the reward for the drudgery—is being able to travel across many centuries and communicate with people from an earlier time period. It is therefore important for teachers to use reading material whose subject matter will stimulate and retain students' interest even while they are puzzling over a grammatical construction. I think, for reasons stated above, that Pliny's letters are a good choice of reading material. Students have the satisfaction of reading them with relative ease, of reading several letters, each on a different topic, and of reading about matters that interest them.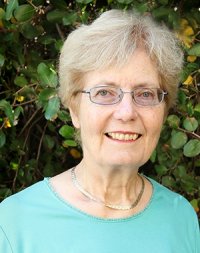 Jo-Ann Shelton is Professor Emerita of Classics at the University of California at Santa Barbara. She is the author of several books and numerous articles about the culture and society of the ancient Romans. Her books include As the Romans Did (Oxford University Press, 1998) and The Women of Pliny's Letters (Routledge, 2012).


---
Editor's Note: A selection from Shelton's Pliny the Younger: Selected Letters is provided in this issue's Resources and Teaching Tips section. Check your Facebook or twitter feed the week of July 4–8 about this new title.

2016 Medieval Congress Report

Adam Velez, senior graphic designer, and Laurel Draper, assistant editor, represented Bolchazy-Carducci Publishers at the 51st International Congress on Medieval Studies hosted by Western Michigan University in Kalamazoo, MI, May 11–15, 2016.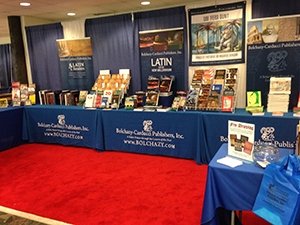 Overall attendance and traffic seemed lower than past years. The median age of those attending the Congress seemed much younger than in previous years. The B-C booth enjoyed a good flow of visitors and a high level of interest.
An Introduction to Ancient Greek, 38 Latin Stories, and Aesop's Fables once again showed strongly. The new titles Ubi Fera Sunt and The Other Middle Ages picked up steam throughout the show, and we sold out of both—Ubi on Saturday, and The Other Middle Ages in the final sale of the conference as we were packing up the booth on Sunday. Ubi also helped drive sales of Arbor Alma and other books with a similar cache such as Ten Latin Fairy Tales. Several people took home LNM brochures and expressed interest in adopting the series for their programs. The inclusion of Latin from the Middle Ages and Renaissance periods in Latin for the New Millennium, Level 2 is attractive. The new buttons were also a hit. We even sold a few buttons off the display board after selling out of the ones that were in the bin.

Fifty-one people entered the drawing for a book bundle featuring The Other Middle Ages.
Laurel Draper, assistant editor, congratulates John Lozinsky, a student at the University of Saskatchewan, on winning the drawing.

Jan Herlinger, Ken Kitchell's music professor colleague from LSU, came by to purchase a copy of The Other Middle Ages, saying how happy he was to finally see it in print. He said that he has enjoyed using an early version of the manuscript from Ken for some time.

Resources & Teaching Tips

Looking for something different as the year winds down or gears up in the fall? Feel free to make one-time copies of the Letter 4.19 from Jo-Ann Shelton's Pliny the Younger: Selected Letters. With ample notes and vocabulary assistance, Pliny's 32-line letter about his wife Calpurnia is very accessible for Latin 3 and Latin 4 high school students. The letter serves as a great primary source to spark discussion on Roman attitudes toward women and wives.
√
The Wisdom of the Ancients

Experience the wonders of the Athenian agora and its finds through the lens of archaeologist John Camp who has devoted his life to this significant site.

Leave it to The New Yorker to publish this clever parody of a Greek tragedy. Perhaps your students could compose their own?
√
The Value of the Liberal Arts
Another IT guru weighs in on what college studies matter in the "real world."
Don't let the title of this video mislead you. Marius is credited with the establishment of a trained, standing army while the video depicts soldiers of the first and second centuries CE.
A group of Roman army reenactors build a fortress wall.
√
What's New in the Ancient World?
Thanks to a historic collaboration between the Uffizi Museum and Indiana University, the Uffizi's collection of ancient sculpture will be digitized.
What creativity! A Bronze Age Greece version of Monopoly! Congratulations Pete Caccavale!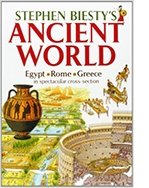 Stephen Biesty's Ancient World: Egypt *Rome*Greece in Spectacular Cross-section
by Stephen Biesty


Three books in one—a real bargain. On Amazon.com, a new copy can be found for as little as $43. Those of you who know of Biesty's other books won't be surprised to know that this book has beautiful, colorful, and incredibly detailed illustrations—spectacular cross sections of homes, temples, ports, streets, stadiums, ships, seaports. The Egypt section covers the Harbor at Elephantine, the quarry at Gebel el-Silsila, the Temple at Karnak, the Valley of the Kings, a funeral, a pyramid, the Nile, and Rameses's Palace. The Rome section covers a festival, a home, a street, a temple, the Forum Romanum, the Colosseum, the docks, baths, and races. The Greece section covers a harbor, silver mines, the Port of Piraeus, the streets of Athens, the Agora, the Acropolis, Apollo's Temple, and Olympic Games.
The highly engaging book is suitable for both upper elementary and middle school age children. Their parents or other adults will want to discuss with the young readers what they learn about ancient history and ancient civilizations. Children will be fascinated with some of the details. For example, in the Rome Home Again double-page spread, dozens of notations accompany the depictions of a Roman kitchen, bedroom, street, dining room, entertainment, chamber pot, litter, and food. But those exploring the same scene also can find depictions that have no notation: diners reclining at a table, a man tripping over a dog, someone being robbed at knife point, a man being pushed into a pool, a band playing, and a juggler. Like their experience with Where's Waldo, readers will find new and interesting sights each time they revisit a page.
Children will find the 11-step depiction of the mummifying process in the Egypt section utterly amazing. I recall that when I taught fifth graders about Egyptian history, they all were anxious to see the mummies in the New York Metropolitan Museum of Art when we went there on a field trip. And the Egyptian pyramids were also fascinating to them. Who wouldn't be amazed that the largest pyramid contains about 3.2 million blocks of stone, each weighing an average of 2.5 tons? I myself, when I visited the Pyramids at Giza, just had to explore the interior of one.
I wasn't completely satisfied with the information presented in the book and found myself regularly going to the Internet to check on such things as the dates that Karnac lived and to learn more about the pyramids at Giza. But I suspect this is what most readers might do. This is a book that children (and adults) will find enjoyable and will want to visit many times both for additional information and for entertainment. What a wonderful gift idea—perfect for summer browsing—and what a wonderful book to share with children!
Marie Carducci Bolchazy, EdD
President, Bolchazy-Carducci Publishers
eLitterae Subscribers Special Discount

Special 31% Discount for PreOrders


(Your credit card will be charged when you place your order

and the books will ship the week of July 11th.)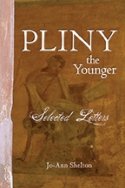 Pliny the Younger: Selected Letters
by Jo-Ann Shelton
xxx + 264 pp., 3 maps, 9 illustrations (2016)
Paperback, ISBN 978-0-86516-840-4
$29.00
$20.00
This offer is valid for up to (5) copies, prepaid, no returns.
Discount is not available to distributors or
on products distributed by Bolchazy-Carducci Publishers.
This offer expires 07/20/16.
(Please note that there will be no adjustments on previous purchases.
Offer is non-transferable and subject to change without notice.)
Enter coupon code eLit0616
on the payment page. The special

eLitterae offer pricing will be charged at checkout.