Community Practitioners Network
The deadline to apply to the next Community Practitioners Network is Monday, July 11th. I can speak from personal experience that this is a tremendous opportunity that I found meaningful on both personal and professional levels.
The Neil and Louise Tillotson Fund's Community Practitioners Network is a multi-year leadership program designed to advance the interests of the region by recognizing and investing in local talent that, with cultivation and support, have the potential to be world-class community leaders.
Successful program fellows will:
Embrace the belief that the region is experiencing success at cultivating positive, healthy communities, the region possesses tremendous assets and promise and they are committed to the realization of that promise;

Have a keen appreciation for the inherent value of collaboration in accomplishing outcomes important to the region;

Demonstrate the ability to, and support others in, sharing leadership to get things done.
In 2013, the inaugural class of CPN was launched. During this 18-month program, as demonstrated through independent evaluation of the program, the following objectives were accomplished:
Built leadership knowledge and strengthened skill sets among community and economic development professionals;

Cultivated a leadership network with shared goals and plans to achieve them;

Developed a dynamic and effective learning environment focused on best practices.
In 2016, the second CPN leadership cohort will consist of a diverse group of 15 emerging and seasoned leaders from Coös County, New Hampshire and all surrounding communities in Vermont and Maine. Participants will engage in a mix of face-to-face and virtual meetings throughout the program. The first year is devoted to building participants' leadership awareness and skills, and the second year is focused on strengthening the regional network and implementation of new abilities and understandings.
CPN is offered to participants at no cost. All accommodations for program sessions are paid in full. Learn more and find the application here: https://www.nhcf.org/what-were-up-to/whats-a-leader-look-like/
Lori Langlois
Executive Director
lori@ncedservices.org
---
Professional Development for Para-Educators Coming to the North Country
North Country Education Services received a $150,000 grant from Jane's Trust to provide professional development opportunities for the regional paraprofessionals. The opportunity will include year-long coursework in partnership with White Mountains Community College for a cohort of 15 to prepare for Para Level II certification. The other component of the project will be an evening series of various professional development topics for para-educators. Both projects will be offered free of charge and will include stipends for participation. Many more details to come on this exciting development.
---
Planning and Conducting Science Investigations in the Elementary Classroom
The goal for this 2-day workshop is to experience science activities and field investigations that will get you excited to teach science, using NGSS as a guide. We will provide a variety of materials that can be modified for different classrooms and grades. Many of the activities featured can provide opportunities for students to demonstrate their understanding of science concepts as well as develop the skills needed to meet CCSS in math and ELA. We will also feature data sets that teachers can use to develop assessments to show student competency in core science areas.
Teachers will participate in the process of science by:
learning how to ask scientific questions;

designing and carrying out investigations;

analyzing and interpreting data;

constructing explanations; and

engaging in argument from evidence.
We will conduct a full scientific investigation from "start" to "finish," and explore using Google Sheets and other tools for graphing and data analysis.
Dates/time: July 28 & 29, 2016 from 8:30 to 2:00
Cost: Free to NH educators, lunch provided.

Instructors: Dr. Sarah Turtle, Plymouth State University and Jacquelyn Wilson, Hubbard Brook Research Foundation
Location: NCES, Gorham, NH
Register: Email lisa@ncedservices.org or call 603-466-5437 between 8:00 - 3:00 M-F no later than Wednesday, July 13th.
---
Jeanne Kincaid from Drummond Woodsum Law Firm will present a three-hour workshop on Section 504. This workshop is intended for those responsible for 504s and for those who wish to gain a better understanding of the law and requirements.
Date: Friday, September 16, 2016 from 11:00 to 2:30
Cost (includes lunch):
Staff from full member schools, $135 for 1st person and $50 for each additional (for the same school)
Associate members, $150 for the 1st and $65 for each additional
Location: NCES, Gorham, NH
Register: Email lisa@ncedservices.org or call 603-466-5437 between 8:00 - 3:00 M-F to register no later than Friday, August 19, 2016.
---
Guildhall Fun Flyers RC Club Demo Event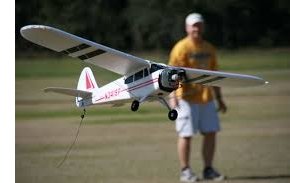 On the evening of August 17th, the Guildhall Fun Flyers RC Club will provide a demo event for educators. Working with White Mountain Science Inc and the ongoing STEM professional development at NCES, there may be a possibility of starting and support RC clubs in schools. From 5:00 to 7:00 PM we plan to host 5 to 10 teachers to meet club members, see the field, see the planes, watch some flights, and ask questions.
Those interested in attending this free event at the Guildhall VT airfield should contact Lori Langlois to sign-up at lori@ncedservices.org.
---
Cultivating Creativity with Heidi Pauer
What skill is the lynch-pin of American entrepreneurship, the attribute other countries are actively trying to cultivate? What sets a superior candidate apart from the average? What is the foundational skill of the coveted employee who can think critically, communicate, problem solve, innovate, collaborate, and work flexibly? The common root: The ability to think creatively.
After a year of focusing on the topic of creativity, Christa McAuliffe Fellow Heidi Pauer is offering this new workshop to anyone who wants to boost their own creative juices and also empower others -- students of all ages and abilities, colleagues or employees -- to boost theirs. Educators at all grade levels, business people, nonprofit workers and interested community members are all welcome to attend.
Participants will uncover their own creativity, push beyond fears, and make connections to their work. They'll leave inspired to remember their creative roots and ready to help others discover - or rediscover -- theirs. Schools and businesses are encouraged to send teams of people to work together and bring new skills and ideas back to inspire colleagues.
Dates/time: July 20, 2016 from 9:30 to 3:00


Location: NCES, Gorham, NH

Register: via the Arts Alliance of Northern NH here
---
Math and ELA Summer Institutes for Rural Educators
This summer, the NH Math Impact Center and the National Writing Project of New Hampshire, both based at Plymouth State University, will be offering week-long institutes for North Country educators.
Participants will receive a stipend of $100/day for participation and lunches and light breakfast will be provided. Preference will be given to those who attended the 2015 summer institutes or a workshop during the school year, but new participants are welcome.
Institutes offered:
Dates: July 25-29, 2016 from 9:00 to 3:00 daily
Literacy in the Content areas (grades 6-12)
Dates: August 1-5, 2016 from 9:00 to 3:00 daily

Mathematics grades k-4
Dates: August 8-12, 2016 from 9:00 to 3:00 daily



Mathematics grades 5-8
Dates: August 15-19, 2016 from 9:00 to 3:00 daily



Location: NCES, Gorham, NH
To sign up for any of these workshops, please register with Plymouth State University by filling out this online registration form.
---
Free Materials from the NCES Library

NCES is in the process of dissolving its media center/resource library. It has not made sense to invest in updating the media now that there is so much digital content freely available. Our other materials simply are not borrowed much and the decision has been made that the space would better be utilized for smaller break-outs for meetings and workshops.
We gave first dibs to school librarians of full member schools over the past month or so. There is plenty left. And if anyone still has a VCR, we have a lot of VHS tapes ranging from Disney movies to philosophy!
There are a few items that we are not giving away, like our North Country Heritage Collection, but most are first come, first serve. Offer does not apply to Lego, Vernier probes, STEM kits.
If you plan to come in to "shop around", please call 466-5437 or drop an email to Lisa at lisa@ncedservices.org to make sure it someone will be here to help you. We are open until 3:00 PM and in the summer.
---
Neil and Louise Tillotson Fund Community Practitioners Network

The deadline to apply for the next cohort is July 11th. Learn more at the NHCF website.

---

Employment Opportunities at NCES

Speech Language Pathologist (2 days/wk)
Teacher of the Deaf and Hard of Hearing (PT)
COTA (1/2 day/week)

Apply here

---



Energy & Climate in NGSS for Teachers of Grades 4-12



The Vermont Energy Education Program is considering a professional development opportunity for North Country teachers. NCES is trying to help assess the potential interest of teachers in this project. Learn more here and email Cara Robechek with your interest at cara.robechek@veep.org.


---
Watershed Ecology Institute at Stratford School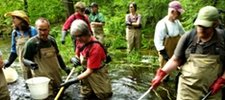 What is a watershed, how do you locate it, and how do you study what lives there? Join fellow teachers and natural resource specialists for a journey into the wonders of the aquatic world. Go into the field to learn data collecting protocols for water quality, macroinvertebrates, and fresh water fish (including an electrofishing field trip!). Once back in the classroom, learn how to use ArcGIS online accounts (free to all NH educators) to map, analyze and share data within and between watersheds. Share curriculum ideas and hands-on experience to learn how to use ArcGIS Online in your classroom to study watersheds.

Goodies: All NH teacher participants will receive a stipend.
Cost: Free for non-credit; ~$220 for 1 credit undergrad or grad through Keene State College
Date/Time: July 18-20, 8:30am to 4:30pm
Location: Stratford Public School, 19 School Street, North Stratford, NH

For more information:
Judy Tumosa, judy.l.tumosa@wildlife.nh.gov, 603-271-0456


---

Frost Place Summer Poetry Programs

Conference on Poetry | July 10 – 16
Poetry Seminar | July 31 – August 5

To learn more about these programs and the fellowships offered, visit frostplace.org or contact frost@frostplace.org.



---
North of the 44th

North of the 44th placemakers pledge to...
Share resources and passion to strengthen the region.

Highlight what is inspiring and right in the region while recognizing that challenges exist.

A

ttend to relationships and networks to build trust, optimism and a common sense of purpose across the region.
Practice Asset-Based Thinking and building from strength in daily work and life.

E

mphasize inclusion, reaching beyond traditional barriers of age, class and education.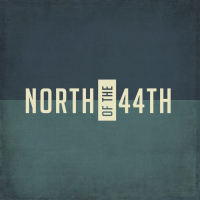 ---
North Country Jobs in Education



Visit TeachNorth.org for education related jobs in the North Country.


---
Coos Networks


Coös NetWorks supports people of the region, the cultural and natural resources, future community and economic development of the region. This network is comprised of people who share a common passion for the greater Coös Region. If you're one of those people, join today.


---


Stay Informed with NHDOE Key Messages

Did you know that the New Hampshire Department of Education publishes key messages each month? You can find them online here:

http://education.nh.gov/key/index.htm



---





Support NCES with a tax deductible donation




Your tax deductible gift helps support the work of the organization in being a leader in providing professional development and educational services, facilitating partnerships and fostering collaborations that benefit member schools, advocating for resources for teachers and students, and continuously creating opportunities that enhance education in the North Country.



---
Contact Information
North Country Education Services
300 Gorham Hill Road
Gorham, NH 03581
ncedservices.org
603-466-5437
nces@ncedservices.org
NCES is an equal opportunity employer and provider.