Welcome back for the 2016-17 school year. I hope everyone had a fantastic summer. Unless you were trying to grow a garden, we certainly had fabulous weather. NCES was hopping. With the four week-long institutes through PSU, we saw many faces coming through the doors. Great to see engaged learners.
We closed out the 2015-16 school year with exciting news. NCES received a $150,000 grant from Jane's Trust to provide professional development opportunities for paraprofessionals in the region. The opportunity will include year-long coursework in partnership with White Mountains Community College for a cohort of 15 to prepare for Para Level II certification as well as a series of monthly evening sessions at NCES and through video conference. For the Para II certification courses, paras must be nominated by their special education administrator. Regarding the series of evening pd sessions, see below for additional details.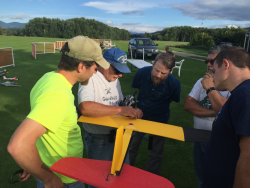 One of the other highlights from this summer was the Discovering Flight through Model Aviation event sponsored by the Guildhall Fun Flyers. The club is willing to work with students to grow interest in this sport. I learned a great deal about the types or airplanes and kits. There is so much potential for engineering, math, and science when you get into building and custom designs. A bonus highlight for me was watching Profile High School graduate Sam Crosby fly planes. This video does not do justice to the neat stunts he pulled off, but it will give you a sense of the planes and field. I should add, Sam is going to school to be a real pilot!
The club may offer another even this fall. Contact Bill Church from White Mountain Science Inc. if you'd like to be notified of the next event. Neal Wells and Don Saunders hosted us and added that visitors are always welcome to watch. There are typically club members flying on Wednesday evenings and on Sundays.
I believe all schools will be in full swing by the time you are reading this newsletter. I hope your year is off to a great start. As always, let us know how we can help.
Lori Langlois
Executive Director
lori@ncedservices.org
---
Science Investigations in Elementary Classrooms
Planning and Conducting Science Investigations in the Elementary Classroom is a 2-part workshop to experience science activities and field investigations that will get you excited to teach science. Using NGSS as a guide, we will provide a variety of materials that can be modified for different classrooms and grades. Many of the activities featured can provide opportunities for students to demonstrate their understanding of science concepts as well as develop the skills needed to meet CCSS in math and ELA. We will feature data sets that teachers can use to develop assessments to show student competency in core science areas.
We will conduct a full scientific investigation from "start" to "finish," and explore using Google Sheets and other tools for graphing and data analysis.
Teachers will participate in the process of science by:
learning how to ask scientific questions;

designing and carrying out investigations;

analyzing and interpreting data;

constructing explanations; and

engaging in argument from evidence.
Dates/time: Saturday, September 17 & Friday, Sept 23, 2016 from 8:30 to 2:30
Cost: Free to NH educators, $200 stipend (for participation and completion of an investigation assignment between the two sessions)
Instructors: Dr. Sarah Turtle, Plymouth State University and William Church, White Mountain Science, Inc.
Location: NCES, 300 Gorham Hill Road, Gorham, NH
Register: Online or email lisa@ncedservices.org or call 603-466-5437 between 8:00 - 4:00 M-F to register
---
Human Exploration of Space and the Search for Life in the Universe
This year's STEM professional development program will tie into the theme, Human Exploration of Space and the Search for Life in the Universe. Through this lens, we have planned sessions that are fully tied to middle and high school NGSS Performance Expectations in Physical Science, Life Science, and Earth and Space Sciences.
September and October will feature ground work for high altitude remote sensing. This will include content on electromagnetic waves, wavelengths, frequency, and information transfer (PS4) with hands-on design and investigation tasks related to the transmission and receiving of data from space.
November and December's activities will revolve around self-sustaining off-grid "research habitations" for science missions to remote earth, moon, and mars locations. Content will focus on energy types, storage, and transfer with qualitative and quantitative design, modeling, and investigation challenges (PS3).
In January and February, food sustainability, the biosphere, nutrient, water, and carbon cycling will be the focus of our activities and help us establish criteria to determine bio and geo signatures/indicators for life beyond earth (LS2, ESS2,ESS3).
We will add planetary exploration and space mission planning to our year's work as the topic for March, and April weaving photosynthesis and cell respiration (LS1) into the theme along with select Performance Expectations from PS3, PS4, LS2, ESS2, and ESS3. May will conclude with teams proposing a final "mission".
Dates/Time: September 7, October 19, November 9, December 14, January 18, February 8, March 8, April 5, and May 10, 2017 from 4:00 to 8:00 PM
Location: NCES, Gorham, NH
Cost: Free for NH educators. Stipends for participation ($500) and completion of final project ($250).
Registration: There are many STEM Resource Partners returning for the third year of this project, but it looks like there will be a handful of seats open. Please email lori@ncedservices.org for availability.
---

Attorney Jeanne Kincaid from Drummond Woodsum Law Firm will present a three-hour workshop on Section 504. This workshop is intended for those responsible for 504s and for those who wish to gain a better understanding of the law and requirements.
Date: Friday, September 16, 2016
Time: 11:00 to 2:30
Cost (includes lunch):
Staff from full member schools, $135 for 1st person and $50 for each additional (for the same school)
Associate members, $150 for the 1st and $65 for each additional
Location: NCES, Gorham, NH
Register: Email lisa@ncedservices.org or call 603-466-5437 between 8:00 - 4:00 M-F to register.
Learn more about Jeanne Kincaid.
---
Professional Development for Para-Educators
Thanks to support from Jane's Trust, NCES will be offering a series of free professional development sessions one evening a month from October through May. The details are still in the works, but NCES expects to compensate participants with a modest stipend. If you would like to be notified when the sessions open for registration, please add your email address to list.
The sessions will run from 4:00 to 8:00 PM with the presenter live at NCES in Gorham. Video conference locations will likely be available.
Monthly topics will include:
The role of the para role in school community communication

Zones of regulation: Helping students become self-regulators

The role of the para in working with autistic students

The role of the para in unified arts
---
Holocaust Workshop: Echos and Reflections
Echoes and Reflections is a comprehensive Holocaust education program that delivers professional development and a rich array of resources for middle and high school teachers. Echoes and Reflections prepares educators to teach about the Holocaust in a way that stimulates engagement and critical thinking while providing opportunities for students to see the relevance of this complex history to their own lives.
Teaching about the Holocaust using Echoes and Reflections helps students make connections with the past, gain relevant insight into human dilemmas and difficult social challenges, and determine their roles and responsibilities in the world around them.
Workshop includes:
A complimentary copy of the Teacher's Resource Guide for each participant, valued at $100.

Time for teachers to explore the rich array of resources available in Echoes and Reflections including visual history testimony, primary source documents, photographs, literary texts, etc.

A review of the Echoes and Reflections website features that are specific to using the lessons with students.

An introduction to IWitness, an educational website that complements Echoes and Reflections with more than 1,300 video testimonials, multimedia activities, and digital resources.
Designed for: Middle and high school educators, specifically Social Studies, Language Arts and art teachers.
Cost: Free
Date/time: Friday, October 14, 2016 from 9:00 to 3:00
Location: NCES, Gorham, NH
Register: Online or email lisa@ncedservices.org or call 603-466-5437 between 8:00 - 4:00 M-F
This workshop is a a joint program of the Anti-Defamation League,
USC Shoah Foundation, and Yad Vashem.
---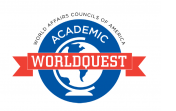 The World Affairs Council of NH is planning their 2017 competition to be held in Manchester, NH on Sunday, March 12. They are committed to making this a state-wide program and would love to have North Country teams. Contact Elyse Harris at eharris@wacnh.org or visit the website,
www.wacnh.org/academicworldquest to learn more.
---
Numbers and Computational Strategies for All
These workshops are designed for K – 8 educators and will address Numbers and Computational Strategies as described by the Department of Education competencies and Common Core State Standards. The October 17 workshop will focus on addition and subtraction and the November 14 workshop will focus on multiplication and division. Professional development certificates will be awarded.
Instructor: Dr. Natalya Vinogradova, PSU Associate Professor of Mathematics, Director of the Math Impact Center at PSU
Dates: Monday, October 17 and Monday, November 14
Times: 9:00 - 3:00
Cost: $199 for one day: $360 for both days (includes lunch)
Location: 2 Pillsbury Street, Concord, NH Room 6 (fifth floor)
Contact: Call/email Linda Hammond for more information: 603-535-2868 or lahammond1@plymouth.edu
---
Save the Date





NH Educators' Summit:




The Impact of Opiate Use on Student Learning



The Summit offers a statewide opportunity for educators to engage with efforts to minimize the impact of New Hampshire's opiate abuse crisis on student learning.

The day will begin a Keynote Address by Kevin Sabet, Ph.D, author, consultant, and adviser to international and national governmental and non-governmental administrations and organizations on on the use and abuse of drugs, and policies to reduce drug abuse and its consequences.

Following the keynote, attendees will look closer at the NH experiences in addressing opiate abuse as it affects learning. They will hear about the efforts of some New Hampshire School Districts to respond to the crisis. The afternoon will include time to identify regional resources and develop specific strategies to respond to the crisis in schools, districts, and regions.

November 16, 2016 at Loon Mountain or November 17, 2016 at SERESC in Bedford

This will be a free summit thanks to financial support from the NH Charitable Foundation.

More details soon.



---



Employment Opportunities at NCES

COTA (3.5 hrs/wk)

Apply here





---




Free Materials from the NCES Library




NCES is in the process of dissolving its media center/resource library. Most of the DVDs have landed in new homes, but we have plenty of VHS movies and educational films left. There are also several materials and kits that must go. If you would like to come in to "shop around", please call 466-5437 or drop an email to Lisa at lisa@ncedservices.org to make sure someone will be available to help you. We are regularly open 8:00 to 4:00 M-F and other times when workshops are taking place.




---
North of the 44th

North of the 44th placemakers pledge to...
Share resources and passion to strengthen the region.

Highlight what is inspiring and right in the region while recognizing that challenges exist.

A

ttend to relationships and networks to build trust, optimism and a common sense of purpose across the region.
Practice Asset-Based Thinking and building from strength in daily work and life.

E

mphasize inclusion, reaching beyond traditional barriers of age, class and education.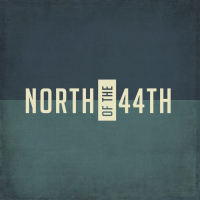 ---
North Country Jobs in Education



Visit TeachNorth.org for education related jobs in the North Country.




---
Coos Networks


Coös NetWorks supports people of the region, the cultural and natural resources, future community and economic development of the region. This network is comprised of people who share a common passion for the greater Coös Region. If you're one of those people, join today.




---



Stay Informed with NHDOE Key Messages

Did you know that the New Hampshire Department of Education publishes key messages each month? You can find them online here:

http://education.nh.gov/key/index.htm




---



































Support NCES with a tax deductible donation




Your tax deductible gift helps support the work of the organization in being a leader in providing professional development and educational services, facilitating partnerships and fostering collaborations that benefit member schools, advocating for resources for teachers and students, and continuously creating opportunities that enhance education in the North Country.



---
Contact Information
North Country Education Services
300 Gorham Hill Road
Gorham, NH 03581
ncedservices.org
603-466-5437
nces@ncedservices.org
NCES is an equal opportunity employer and provider.