This month's newsletter is packed with several free or low cost opportunities for educators, paras, and students. Please feel free to share upcoming events that may benefit others in in the region. We are stronger by pooling our resources, yet it can be a challenge to spread the word.
One of the upcoming events is the summit focused on the impact of opiate use on student learning. The event for the North Country and Lakes Region schools will be held on November 16th at the Mountain Club of Loon Resort in Lincoln. NCES has been working closely with the other educational services centers in NH, as well as the NH Department of Education, and the NH Charitable Foundation in planning for this summit. We are pleased to highlight that the morning speakers will include Erik Becker, the SAP from Groveton High School, and a team from Berlin--Superintendent Corrine Cascadden, Principal Amy Huter, and Project Aware Coordinator Bob Thompson--to speak to the strategies being employed at the early elementary level in response to the socoil-emotional needs resulting from opiate use in the home environment. We are already about a 1/3 of the way to capacity. Register soon if you would like to attend. Details below.
On a more airy note, pun intended, our STEM group kicked off their professional development series in September with an activity that had them tuning in and decoding digital signals using an app on a RaspberryPi. Our theme is year is Human Exploration of Space and the Search for Life in the Universe. This activity hit NGSS standards in PS4. Think of the movie, The Martian and the role of digital sound waves in communicating data.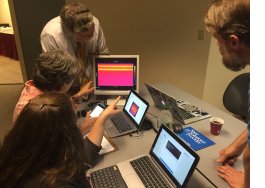 The culminating event for the STEM Resource Partners will be to propose a space exploration mission. It's exciting to observe the learning and ideas for classroom implementation.
Lori Langlois
Executive Director
lori@ncedservices.org
---
NH Educators' Summit: The Impact of Opiate Use on Student Learning
Offered November 16, 2016 at Loon Mountain in Lincoln, NH for the Lakes Region and North Country and November 17, 2016 at SERESC in Bedford for the remainder of the state, these summits offer an opportunity for educators to engage with efforts to minimize the impact of New Hampshire's opiate abuse crisis on student learning.
The day will begin a keynote address by Kevin Sabet, Ph.D, author, consultant, and adviser to international and national governmental and non-governmental administrations and organizations on on the use and abuse of drugs, and policies to reduce drug abuse and its consequences.
Following the keynote, attendees will look closer at the NH experiences in addressing opiate abuse as it affects learning. They will hear about the efforts of some New Hampshire School Districts to respond to the crisis. The afternoon will include time to identify regional resources and develop specific strategies to respond to the crisis in schools, districts, and regions.
This is a free summit thanks to financial support from the NH Charitable Foundation.
More details and registration for both locations here.
---
Professional Development for Para-Educators
Thanks to support from Jane's Trust, NCES will be offering a series of free professional development sessions one evening a month from October through May from 4:00 to 8:00 PM. The presenter live at NCES in Gorham with video conference locations in Madison, Colebrook, and Lisbon.
Cost: FREE and w
e are planning to pay a small stipend to participants. The complicated part is that we do know how many people to expect at each session/location. Please bear with us. Rather than capping the number of seats upfront, we are going to take a look the numbers for the October session and then figure out a fair way to divvy out what we have available for stipends.
Monthly topics and presenters:
Thursday, October 20, 2016 with Pat Eddy

Inclusion and Collaboration



Tuesday*, November 15, 2016 with Pat Eddy

Thursday, December 15, 2016 with Pat Eddy

Accommodations vs Modifications



Thursday, January 26, 2017 with Chelsea Hunnewell

Thursday, February 16, 2017 with Deborah Stewart

Thursday, March 9, 2017 with Chelsea Hunnewell

Zones Regulation: Part II



Thursday, April 6, 2017 with David Freschi

The Role of the Para in Working with Autistic Students



Thursday, May 11, 2017 with Deborah Stuart (not the same as above)

The Paraprofessional's Role in Promoting Success in Arts Classrooms
Registration: To register for the first workshop on Thursday, October 20, 2016, click HERE or call Lisa between 8-4, M-F at 603-466-5437, or email lisa@ncedservices.org. During registration you will indicate where you will attend (in-person at NCES/Gorham, video conference at Madison, Lisbon, or Colebrook). We will open the registration for the other workshops at a later date.
*Note: The November session is on a different day.
---
Holocaust Workshop: Echos and Reflections
Echoes and Reflections is a comprehensive Holocaust education program that delivers professional development and a rich array of resources for middle and high school teachers. Echoes and Reflections prepares educators to teach about the Holocaust in a way that stimulates engagement and critical thinking while providing opportunities for students to see the relevance of this complex history to their own lives.
Teaching about the Holocaust using Echoes and Reflections helps students make connections with the past, gain relevant insight into human dilemmas and difficult social challenges, and determine their roles and responsibilities in the world around them.
Workshop includes:
A complimentary copy of the Teacher's Resource Guide for each participant, valued at $100.

Time for teachers to explore the rich array of resources available in Echoes and Reflections including visual history testimony, primary source documents, photographs, literary texts, etc.

A review of the Echoes and Reflections website features that are specific to using the lessons with students.

An introduction to IWitness, an educational website that complements Echoes and Reflections with more than 1,300 video testimonials, multimedia activities, and digital resources.
Designed for: Middle and high school educators, specifically Social Studies, Language Arts and art teachers.
Cost: Free
Date/time: Friday, October 14, 2016 from 9:00 to 3:00
Location: NCES, Gorham, NH
Register: Online or email lisa@ncedservices.org or call 603-466-5437 between 8:00 - 4:00 M-F
This workshop is a a joint program of the Anti-Defamation League,
USC Shoah Foundation, and Yad Vashem.
---
Numbers and Computational Strategies for All
These workshops are designed for K – 8 educators and will address Numbers and Computational Strategies as described by the Department of Education competencies and Common Core State Standards. The October 17 workshop will focus on addition and subtraction and the November 14 workshop will focus on multiplication and division. Professional development certificates will be awarded.
Instructor: Dr. Natalya Vinogradova, PSU Associate Professor of Mathematics, Director of the Math Impact Center at PSU
Dates: Monday, October 17 and Monday, November 14
Times: 9:00 - 3:00
Cost: $199 for one day: $360 for both days (includes lunch)
Location: 2 Pillsbury Street, Concord, NH Room 6 (fifth floor)
Contact: Call/email Linda Hammond for more information: 603-535-2868 or lahammond1@plymouth.edu
---
Supporting Coös Teens for Positive Outcomes
Join the research team from the UNH Carsey School present their latest findings from the Coös Youth Study on the following topics:
Strategies for reducing household chaos and enhancing adolescents' coping skills for successful transition to adulthood.

The relationship of school connection to academic achievement, mental health, and future employment prospects.

Recent graduates' reflections on their Coös high school experience in terms of preparation for secondary education and the work world.
Date/Time: Friday, November 4, 2016 from 9:30 to 3:45
Location: AMC Highland Center, Bretton Woods

Cost: Free, lunch and refreshments provided
Learn more or register here or contact eleanor.jaffee@unh.edu for more information.
---
NH's 21st Century Science Standards Update
Barbara Hopkins, the Science Consultant to the NHDOE, is inviting all who are interested to participate in a public forum for to learn about the direction NH teachers are taking towards new K-12 NH Science Standards.
K-12 Teachers across New Hampshire have been working towards 21st century learning experiences for students for many years now. The current NH Science Framework will be transformed to improve the integration of content with scientific process skills and cross-cutting themes that nurture deepened opportunities for learning by doing science. These multi-dimensional, next generation learning standards for science provide for strong conceptual learning along with the work study practices needed by critical thinkers and persistent problem solvers.
You are invited to learn more about the new direction for NH's standards and to share in the discussion about how they support the growth and development of NH students in science and other career pathways.
Date/Time: Monday, October 17, 2016 from 6:00 to 7:30
Location: Groveton High School, Groveton, NH (and other sites throughout NH)
No registration necessary.
---
Save the Date for CS4NH Launch Day!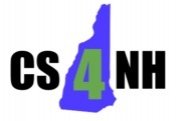 CS4NH is about expanding K12 access to Computer Science education. Computer Science, the study of the principles and use of computers, includes coding and other core concepts. Over 70% of all new STEM jobs are in computing, but only 8% of STEM graduates are in Computer Science. Less than 20% of those graduates are female. With a concerted statewide effort, we can turn these trends around in NH.
Saturday, November 5, 2016 at UNH Manchester
FREE for K-12 School Teams
Educators are encouraged to form strategic district or school team(s). A team may be within a grade group (PK-5, 6-8, 9-12) or span across PK-12. A school team consists of 3-5 school personnel which may include (but is not limited to): teacher, administrator, curriculum coordinator, technology integrator, library/media specialist, etc.
Click HERE to Apply for your School Team
For more information visit cs4nh.org or contact the NHDOE STEM Consultant, David Benedetto at David.Benedetto@doe.nh.gov
---

Partner organizations from New Hampshire's North Country region are working with faculty from the College of Health and Human Services at the University of New Hampshire to develop a collaborative network of agencies and individuals dedicated to engaging Coös County youth in outdoor activities that support healthy lifestyles and connect them with pride to the natural world, to their communities, and to the resources and opportunities of the Coös County region.
Learn more at outdoorpathwaysproject.com
---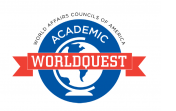 The World Affairs Council of NH is planning their 2017 competition to be held in Manchester, NH on Sunday, March 12. They are committed to making this a state-wide program and would love to have North Country teams. Contact Elyse Harris at eharris@wacnh.org or visit the website,
www.wacnh.org/academicworldquest to learn more.
---
Barr Foundation Launches New Initiatives to Support Off-Track Youth
The Barr Foundation has extended an invitation to current practitioners, thought leaders, and visionaries in the work of designing new (or improving existing) schools or programs that focus on off-track student populations to introduce them to your current work and aspirations. These Request for Information are being c

ollected through October 21st.
To learn more, visit the Barr Foundation's web page for this initiative.
---



SAT School Day Users Group


Save the date: Friday, December 16, 2016 from 1:00 to 3:00 at NCES.



---
The Arts are Essential Conference


The 22nd annual Arts Education Partnership Conference is a professional development and networking opportunity for educators, teaching artists, parents, and school leaders.


November 11 & 12, 2016


Learn more


---





The Four Seasons: Arts in Early Learning Conference



The annual Arts in Early Learning Conference for educators, care providers, librarians, and all those who work with children ages 2-8 will take place in Plymouth Saturday, October 15 (Derry Saturday, October 29). This year's theme is "The Four Seasons: Feeling Hot, Cold & Wet," offering joyous, hands-on, literacy-related arts activities (music, drama, movement and visual arts) centered around the theme of seasons and the weather. Click here to learn more and register for the Plymouth conference, here for Derry.









---




Free VHS Tapes




NCES is in the process of dissolving its media center/resource library. Last call for VHS tapes. The shelving will be sold. It's in great condition. Possibly interested, let us know. If necessary, we can hold off on collecting the payment until you can write it into your budget.




---
North of the 44th

North of the 44th placemakers pledge to...
Share resources and passion to strengthen the region.

Highlight what is inspiring and right in the region while recognizing that challenges exist.

A

ttend to relationships and networks to build trust, optimism and a common sense of purpose across the region.
Practice Asset-Based Thinking and building from strength in daily work and life.

E

mphasize inclusion, reaching beyond traditional barriers of age, class and education.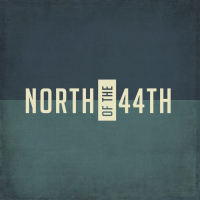 ---
North Country Jobs in Education



Visit TeachNorth.org for education related jobs in the North Country.




---
Coos Networks


Coös NetWorks supports people of the region, the cultural and natural resources, future community and economic development of the region. This network is comprised of people who share a common passion for the greater Coös Region. If you're one of those people, join today.




---



Stay Informed with NHDOE Key Messages

Did you know that the New Hampshire Department of Education publishes key messages each month? You can find them online here:

http://education.nh.gov/key/index.htm




---









































































Support NCES with a tax deductible donation




Your tax deductible gift helps support the work of the organization in being a leader in providing professional development and educational services, facilitating partnerships and fostering collaborations that benefit member schools, advocating for resources for teachers and students, and continuously creating opportunities that enhance education in the North Country.



---
Contact Information
North Country Education Services
300 Gorham Hill Road
Gorham, NH 03581
ncedservices.org
603-466-5437
nces@ncedservices.org
NCES is an equal opportunity employer and provider.