January and February

1/13-1/15
Lemia/Josh... Los Angeles, CA lemia@mac.com

2/3-2/5
Lemia/Josh... Irvine, CA

lemia@mac.com

2/9-2/11
Izumi... Tokyo, JP mother-earth-aroma.com

2/11-2/15
Crystal... Maricopa, AZ

pastorclsteingerg@gmail.com

2/16-2/17
Kat... Salisa, CO kat@rahw.info

2/17-2/17
Iru... Sedona, AZ

Japanese only
celestiallightsedona@
gmail.com

2/22-2/26
Siddiqa/John... WOTE

john@tru-elements.com

2/24-2/26
Lemia/Josh... Mesa, AZ
lemia@mac.com

2/24-2/26
Tresa... Burlington, WI

speaktotheearth.com



2/25-2/26
Jennifer... Charlotte, NC

amitolahealing.com

For a complete listing

"Blessed is the season which engages the whole world in a conspiracy of love."

~Hamilton Wright Mabi~

Warm Winter Greetings to our WOTE Famiy: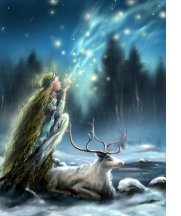 I wish you many blessings on this Solstice eve. Solstice means to standstill, to pause. The shortest day and the darkest night reminds me of a time long ago. A time when we remembered our connection to the deep forest, to our star family, and to the Earth. It signals a time of deep reflection which allows us to contemplate on who we have been and what lessons we have learned this year from our Earth school.
We came here to this planet from many other off world locations and dimensional realms to assist in the global transition now underway into a higher vibratory frequency of existence. As difficult as these times are at the moment, we do have the capacity to get through this process and LOVE even greater through this transition. I know for a lot of us, this process has been excruciating, but if we choose to sit in this stillness, we can come to an understanding of the purpose of it all. This awakening that has been predicted for so long is unfolding right before our eyes.
Did we think it was going to be easy? Did understand what it meant? Certainly not. There is a collapsing of what we have known. A new process is being birthed and we are about to be pushed from the birth canal into a whole new reality.
At this stage of our evolution it is vital that we consciously anchor our collective soul power to the alignment of the whispers of our soul. This still small voice within us is what leads us to experience life loving our own soul, and loving what we share with others.
This soul alignment happens when we are in a state of deep meditation and with our awareness, focus entirely on our own soul. With this awareness and acceptance of our true nature, we can then join with humanity , to plant the seeds of love, honor, integrity, so that we may all serve the common good for all peoples.
During these high holy days, I hope you will take the time to get quiet, to still the mind and connect deeply with your soul. At this time, the end of 2016 and the ending of this tumultuous year, appreciate all that soul has provided for you and plant the seeds for a new beginning. Keeping your focus on the magnificence of what we are to become as a human race. Keep your vibration high. Don't go into fear or worry. See and feel the world you want to create.

We at Wisdom of the Earth wish each one of you a Blessed Solstice, Happy Holiday and a very Happy New Year.

With so much love,
Cynthia and the WOTE Folk

Some Essences for Deep Reflection

Agarwood (OUD)-- Brings us to the ancient forest of remembering. It is an incredible passage essence which allows us to move thru any transition with grace and ease
Ambrette Seed-- Breaks through the time/space illusion.She helps you to travel through dimensions and can take you to abstract worlds. Good for planting new seeds in our lives.
Oak Moss-- She bridges the gap between the physical and spiritual worlds and allows you to go deep within so that you can allow your heart expand ever wider. She works with the hidden chamber of the heart... the tiny little space within the heart.
Orange-- Lifts the spirit and brings forth a sense of well-being.
Myrtle-- Brings you to seeing yourself in a new light.Myrtle breathes its soft fragrance into the sacred spaces within, crating a temple within your soul.
Yarrow-- Ancient and mysterious, she helps release the bitterness of hidden rage allowing the heart to open to cosmic energies.