Calls for Nomination

Here are a few awards that are in the nomination phase. Please consider worthy recipients and submit a nomination to honor their efforts.





Dennise Maslakowski Education Award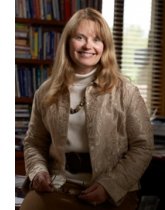 As a teacher, educational consultant, and associate vice president for the College of Graduate Studies at Plymouth State University, the late Dennise Maslakowski dedicated her career to inspiring and supporting teachers, colleagues, and students. In that spirit, the Dennise Maslakowski Education Award honors exceptional educators who have made a significant contribution to the field of education in New Hampshire.
Nominees should be educators who possess exceptional talent as evidenced by effective instructional practices and student learning results in the classroom and school. The 2017 recipient will be recognized at the annual New Hampshire Excellence in Education Awards ceremony (EDies) in early June.

Nomination letters should address the following criteria to illustrate the nominee's qualifications:

Deep commitment to teaching and students;
Intellectually demanding and rigorous instruction;
Open-minded, fair, and respectful of differences among students, families, and communities;
Has made a significant contribution to the field of education in New Hampshire.
For full consideration, nomination letters should be submitted electronically by April 1, 2017 to Dr. Megan Birch at mlbirch@plymouth.edu.

_________________________________________________
Louise Tillotson Teaching Fellowship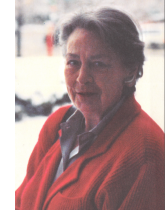 This program strives to raise public awareness about the value of excellence in education and to retain good teachers in New Hampshire's North Country. This award is made to up to three teachers each year with each fellow typically receiving $10,000 to be used at his or her discretion.
Any kindergarten through 12 grade public school teacher who works in New Hampshire's North Country Region (upper Grafton and Carroll Counties and Coos County) is eligible to be nominated.

In general, the selection committee uses the following criteria in evaluating a candidate:

Commitment to Public Education – The applicant's commitment to serve public education in their school and community.
Breadth of Experience – The extent and nature of the applicant's past and present public education service and commitment to continued professional learning.
Innovation in Education – The applicant's ability to implement a creative and imaginative educational atmosphere for North Country students.
Creativity in Solving Problems – The applicant's ability to bring ideas and inspire proactive solutions to resolve educational challenges.
Communication Skills – The applicant's ability to articulate their educational vision, knowledge of content, and teaching methodology with passion.
Inspiration – The applicant's ability to inspire and challenge the current and next generation of educators and students in the North Country.
The online application process opens on March 17th.
Learn more.
_________________________________________________
Presidential Awards for Excellence in Mathematics & Science Teaching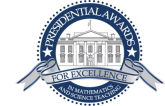 PAEMST are the nation's highest honors for teachers of mathematics and science (including computer science). Winners of this Presidential honor receive a $10,000 award from the National Science Foundation to be used at their discretion. They also are invited to Washington, D.C. for an awards ceremony and several days of educational and celebratory events.
This year's awards will honor mathematics and science (including computer science) teachers working in grades 7-12.

_________________________________________________
As always, we welcome you to share other opportunities and newsworthy educational related highlights for us to share in NCES News.
Lori Langlois
Executive Director
lori@ncedservices.org
---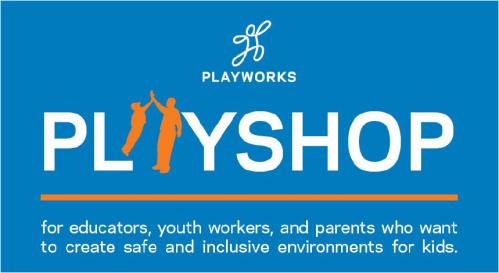 In partnership with North Country Education Services, Playworks is offering PlayShop, a three-hour experiential workshop designed to empower you to transform your recess. The PlayShop will equip you with:

Tangible group management and conflict resolution tools that can be implemented immediately
An inspired understanding of how recess, play and physical activity can positively impact school climate
A powerful perspective on the barriers students face when accessing healthy play and how adults can ease those challenges
This training is great for principals, classroom teachers, recess staff, parent volunteers and physical education teachers!

Date: Tuesday, March 21, 2017
Time: 4:00 to 7:00 PM
Location: Lancaster Elementary School, Lancaster NH
Cost: Free, hearty healthy snacks included.
Learn more: playworks.org/training
Register: Online or by calling NCES at 466-5437 (M-F, 8-4).

Note: There are 80 slots for this workshop. If the workshop is over-subscribed, NCES may allocate spots and ask principals to prioritize the list of participants from a single school.

---
Elementary Science Workshops
Leveraging a unique partnership, instructors Lisa Gilbert from the Appalachian Mountain Club (AMC) and Bill Church from White Mountain Science Inc (WMSI) will give you new tricks for Earth and Space Science content from both placed-based and design based approaches.




Weathering and Erosion in the North Country --
Year Round, All Around!



Date/Time: Monday, March 6, 2017, from 4:00 to 8:00


Location: NCES


For: NGSS Grade span focus Grades 2-4, others welcome


Cost: FREE for NH educators, light dinner provided



Find "your place" in the NGSS and prepare for your next field trips! While the workshop is open to all, we'll have a 2nd-4th grade curriculum focus as we explore ways to incorporate experiential, place-based, outdoor and STEM-based methods for bringing weathering and erosion lessons to life in your classroom. Connect with other educators in the area who share your passion for teaching "outside the kit" and creating meaningful connections for your students to increase the impact of what you teach. Dinner will be provided. Please come dressed to be outside for a portion of the time.






Design a Geologic Timeline Like No Other





Rescheduled due to weather: Monday, March 13th, from 4:00-8:00


Location: NCES


For: NGSS Grade span focus Grades 2-4, others welcome


Cost: FREE for NH educators, light dinner provided



In this workshop, you will start with snow and end with technology stars to design a very unique geologic timeline. We will explore past geologic events in earth's history, the current slow motion North/South magnetic pole reversal, and geologic events that happen over years, days, or even minutes. We will use AMC and WMSI's blend of using place-based curriculum techniques with design and technology based learning tools. If you want to spice up the slow crawl of geologic time for your students, this is the workshop for you. Dinner will be provided. Please come dressed to be outside for a portion of the time.



Registration: Online at ncedservices.org/elem-sci-pd or email lisa@ncedservices.org or call 466-5437 (M-F, 8-4).

You may take the workshops together or sign-up for them individually. Participation is free. An optional $200 stipend will be available for sharing during an online "virtual meet-up" in May to present a small place-based project that was the result of your participation a workshop(s).

---
Title I Conference: Creating Trauma Sensitive Schools
Date: Thursday, April 6, 2017
Time: 4:00 - 7:00 PM
Location: White Mountain Regional High School
Cost: $30
Registration: Online or download printable form.
For more information: Sara Gray at s_gray@sau58.org or call at 922-3387


4:00 - 4:30, Jennifer Noyes



Jennifer works in SAU 7 as the Project Manager for Project Aware where she has been working to develop a comprehensive school behavioral health program that provides services to students at three tiers. Jennifer works with teams to develop school wide programs as well as small group programs. PBIS, social emotional learning, trauma sensitive programs, and mindfulness are a few programs schools in SAU 7 are beginning to incorporate.




4:45 - 6:00, Keynote Speaker: Cassie Yackley, PsyD, PLLC



Dr. Yackley has provided extensive training and consultation to schools in trauma-informed care and working with individuals on the autism spectrum. She teaches educators the science of relationships, equips them with the skills for effective relationship intervention, and inspires them to use reflective practice to hone their relationship capacities and to grow personally.



6:00 - 7:00, Dinner and Raffle


---

NCES and WMSI are excited to announce our latest professional development opportunity that will kick-off for the next school year. We are announcing it now to give schools ample time to strategize who to involve.
Many of you may already be engaging with the "Hour of Code" activity through Code.org. The intent of this PD opportunity is to give North Country Code Leaders the skills and curriculum ideas to bring back and teach to their colleagues in order to take the school to the next steps beyond the "hour of code".
The purpose of this professional development series is to begin integrating coding literacy in the elementary grades as a key element of developing robust computer science programs K-12. The PD is a "train the code leader" model and focus on curriculum for K-8. Depending on the structure of your school(s)/district, this could involve a high school educator if there is a means for to work on implementation in the earlier grades.
Ideally we are seeking two person teams per school to participate. The commitment would be 8 evenings, one a month at NCES beginning in the fall of 2017.
Principals should contact NCES to reserve seats for their school participant(s). Registration is first-come, first serve.
Learn more
---
Professional Development for Para-Educators
Thanks to support from Jane's Trust, NCES will be offering a series of free professional development sessions one evening a month from October through May from 4:00 to 8:00 PM. The presenter will be live at NCES in Gorham with video conference locations in Madison, Colebrook, and Lisbon.
Cost: FREE and $35 stipend for the first 40 registered paras (must be employed by a NH school). For the sake of fairness, no shows and cancellations will be bumped to the bottom of the list for the following month
.
Remaining monthly topics and presenters
Thursday, March 9, 2017 from 4-8 PM (rescheduled due to weather)

Zones of Regulation: Part II with Chelsea Hunnewell
Thursday, March 23, 2017 from 4-8 PM (new date)

Zones of Regulation: Part II with Chelsea Hunnewell



Thursday, April 6, 2017 from 4-8 PM

The Role of the Para in Working with Autistic Students with David Freschi
Registration for the next workshop will open at the conclusion of the prior month's session. For February, register here.
---
Competency-Based Assessment in the Arts
Presenter: Marcia McCaffrey, Arts Consultant, NH Dept. of Ed
Date: May 10, 2017 from 8:30 AM to 3:00 PM
Location: NCES, Gorham
Cost: $85 includes coffee and lunch
Register: Online or contact the AANNH (see below)

Join your colleagues for an all-day workshop on competency-based assessment in the arts. This workshop has been created in response to the many questions teachers are asking about how to implement and assess the New Hampshire Arts Model Competencies. The day will be a combination of instruction, discovery, learning from each other, discussion, and activity. Emphasis will be placed on applying Universal Design for Learning and multiple modalities as an assessment strategy.

Learn what a performance task is and what goes into designing a valid and reliable performance task.
Examine Model Cornerstone Assessments and accompanying student work.
Respond to resources on Universal Design for Learning and arts assessment.
In small groups, discuss main components of a task and analyze tasks to determine what is being measured.
Discuss the difference between scoring tasks and grading tasks, especially for students with individualized learning plans (IEP's)
Get tools to help identify rigor and establish alignment of performance tasks.
Learn about the New Hampshire Arts PACE work.
Practice scoring student work.
Get acquainted with task bank resources from other states.
For questions about content contact Marcia McCaffrey at 603-271-3193 or marcia.mccaffrey@doe.nh.gov. For questions about registration and logistics contact Frumie Selchen at 603-323-7302 or frumie@aannh.org.

Presented by the New Hampshire Arts Learning Network as part of the "Arts in Inclusive Learning" partnership of the Arts Alliance of Northern New Hampshire and VSA New Hampshire, offered under a contract with the John F. Kennedy Center. Also offered in Concord on May 4th.

---
Granite State College's Principal Program Info Session
Granite State College has the ideal School Principal Program for North Country teacher-leaders. In GSC's standards-based program, your internship runs throughout the entire program. Students learn to be principals by doing administrative projects during the work day in their own schools. You can learn leadership theory on your own schedule – online with video conferencing, and at local seminars. Your clinical instructor works with you 1:1 for the entire program, making visits to your school and coaching over the phone or video.

Other benefits:

34 Credits - Finish in under two years
Affordability – less expensive than area schools
Taught by working administrators
Partnering with your school administration
Begin right away
Lasting relationships with your cohort
Continued support beyond graduation
Interested? Come to an information session with Dr. Ann Spencer to learn how GSC's graduate program can fit your needs.

Date: Wednesday, March 22, 2017
Time: 3:30 to 4:30
Cost: Free, snacks provided.
Registration: Online or calling NCES at 466-5437 (M-F, 8-4).

Questions in the meantime? Contact Dr. Spencer at 603.717.8783 or ann.spencer@granite.edu or learn more details from GSC's website.

---
Implementing Suicide Prevention Programming in Your School

This FREE training will prepare school staff and community members to implement the SOS Signs of Suicide® Prevention Program for middle and high school youth, and to provide gatekeeper training to adults in their schools and communities.
Thursday April 6, 2017
9:00 AM -1:00 PM
New England College • Concord, NH

Learn more




---
Upcoming Events for NH Educators & Learners
---






Active Shooter Violent Intruder Response Instructor Certification Training

The Lincoln NH Police Department is hosting a two-day training on April 24 & 25th.

Learn more


---
Interested in CS / Coding Meetups?
The Office of STEM education is looking to host monthly meetups in Concord with weekly virtual office hours for educators, students, parents, and job-changers interested in learning more about computer science (CS) and coding.
For more information:
Educators can earn CEU's and start building a portfolio for the new Computer Science educator certification.
---





This half-day summit is designed to educate teenagers about the dangers of opioid addiction while promoting the benefits of a healthy lifestyle.

Tuesday, March 7, 2017
SNHU Arena • Manchester, NH
9:45 AM to 12:30 PM

Learn more



---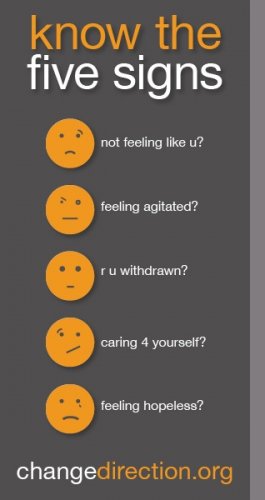 The Campaign to Change Direction has made the above rack-cards available to all students and teachers in NH schools. For the North Country, these were distributed through the superintendents. Learn more about this campaign to change the culture of mental health in America.



---
Comprehensive School Mental Health System Assessment
"Over the past several years, we have seen the role of the public school system expand to meet the needs of the students who come through the door each day," commented Mary Steady, Administrator of the Office of Student Wellness at the NH Department of Education. "These needs are often fundamental to the student's ability to succeed and yet, our system is not always prepared to handle them. In an environment of limited resources, the SHAPE system has been an invaluable tool; supporting districts as they assess their current approach to comprehensive school mental health and to develop plans for strengthening and sustaining these efforts."

Learn more at https://theshapesystem.com/
---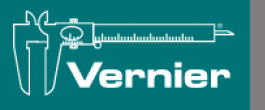 Looking for grants to bring technology into your classroom? Check out Vernier's list of grants and the grant writing guide.


---




The Four Seasons: Feeling Hot, Cold & Wet Arts in Early Learning Conference



The Arts Alliance of Northern NH & VSA New Hampshire offer a conference Saturday, March 11, in Franconia, that provides creative ways to use the arts to help young children explore the wonderful world of weather and the seasons of the year. We'll share movement, music, drama and visual arts activities that are engaging and joyful and that can be readily adapted for immediate use in the early childhood (pre-k to grade 2) classroom, day-care center, library or home.

Learn more



---

The annual reading/writing conference for educators dedicated to the memory and legacy of Donald Graves will be held on Saturday, April 8, 2017, 8:30 to 2:00 at Kennett High School. Presented in partnership by the Arts Alliance of Northern New Hampshire and Conway School District, the 2017 conference features Katie Muhtaris & Kristin Ziemke, authors of Amplify: Digital Teaching and Learning in the K-6 Classroom, published by Heinemann.
Learn more
---
North of the 44th placemakers pledge to...
Share resources and passion to strengthen the region.

Highlight what is inspiring and right in the region while recognizing that challenges exist.

A

ttend to relationships and networks to build trust, optimism and a common sense of purpose across the region.
Practice Asset-Based Thinking and building from strength in daily work and life.

E

mphasize inclusion, reaching beyond traditional barriers of age, class and education.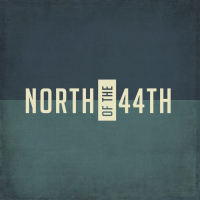 ---



Support NCES with a tax deductible donation






Your tax deductible gift helps support the work of the organization in being a leader in providing professional development and educational services, facilitating partnerships and fostering collaborations that benefit member schools, advocating for resources for teachers and students, and continuously creating opportunities that enhance education in the North Country.




---




Support NCES through AmazonSmile



Please consider supporting NCES by shopping through AmazonSmile. Amazon will donate to NCES every time you shop through this link: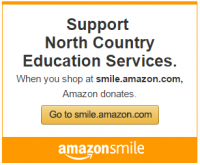 ---
Contact Information
North Country Education Services
300 Gorham Hill Road
Gorham, NH 03581
ncedservices.org
603-466-5437
nces@ncedservices.org
NCES is an equal opportunity employer and provider.