NEW SERIES: How to Correct Common Mistakes in the Administration of Your 401(k) or Profit Sharing Plan
BY: CAROL A. CHRISTIANSEN



The IRS recently issued an update to its qualified plan correction guidance, the Employee Plans Compliance Resolution System ("EPCRS").





EPCRS may be used to correct plan qualification issues affecting certain types of retirement plans, including 401(k) and profit sharing plans.





For the next several issues of this newsletter, we will be reviewing the most common errors plan sponsors make and how to correct them.









Supplemental Needs Trusts in New York
BY: ANTHONY J. GRIZANTI

An inheritance or a gift to or received by a person with a chronic and severe disability who is receiving governmental benefits as a result of that disability may have the effect of disqualifying that person from those benefits. New York law, however, provides a means by which such an inheritance or gift can be made without such dire results.

Jerry Cosgrove Joins the Firm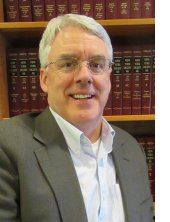 We are pleased to announce that Jerry Cosgrove has joined the firm in an Of Counsel capacity.
Jerry brings a farming background, legal experience and a long history of nonprofit work and public service. Jerry is able to assist both individuals and organizations work through challenging farm transfer and farmland conservation issues by bringing a creative, problem-solving oriented approach to every situation.

2017 New York Medicaid Eligibility and Limits for Income, Assets and Spousal Impoverishment

BY: SHANE M. McCROHAN

What is Medicaid? What does Medicare pay for? If Medicaid is needs based, who qualifies for Medicaid? Can assets be transferred?

For an overview of the Medicaid rules and regulations with updated figures for 2017, please click here [Medicaid 2017].

Cornell Cooperative Extension to Present on Farm and Rural Land Leases

Steven A. Walker, Esq. will present at Cornell Cooperative Extension's program, "Farm and Rural Land Leases", to be held on Wednesday, March 15, 2017.

For additional program and/or registration information, please click here [Cornell Program].