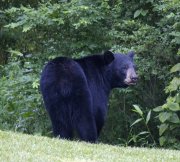 Please SLOW DOWN! The bears and cubs are around every corner hunting for spring food.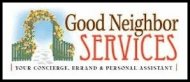 Remember "the good old days" when neighbors helped each other? It still exists. If you are in need of any type of help with errands, shopping, house-sitting, senior services, transportation, light handyman and honeydew lists, or you just don't have time to meet the cable guy at your house, reach out to our friends at Good Neighbor Services. Roger and Sandy are amazing! They have got you covered!
If you or someone you know needs more information on
real estate in Asheville and
the surrounding areas, contact:

Paula Marzella
www.realty828.com
The month of May in Asheville is prime time selling season for homes. The blooms are out, the weather is great and everyone wants to find a home in Asheville and the surrounding areas. In Buncombe county the amount of homes on the market for sale is down 11.8% since this time last year. Statistics show that the home values are up Nationwide 6.8% in the past year and will rise another 2.8% by this time next year. Supply and demand is still the law. Check out the Real_Estate_Trend_Indicator for January thru May of this year. The hot price point is under $350,000, but it is climbing to under $500,000 quickly. If you are thinking of selling give us a call to discuss what your home is worth. Now is a great time. We are at the highest home values since 2008.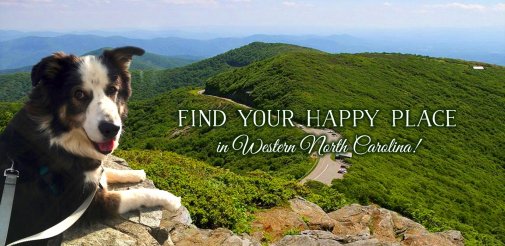 Let us help you find your "Happy Place". Here is what we have for sale and lease right now. Great land for building, lot home packages, commercial condos, and commercials leases. We have a few new listings coming soon in Fairview and Lake Nantahala! Call or email for details of what you are looking for.
The 44th LEAF Festival is happening this
weekend.
It happens twice a year in May

and October. This festival has become an Asheville area tradition. There is a great lineup of Music and you don't want to miss it.
For more information visit LEAF.
REALTY 828 - Our brokerage name pays homage to the area code for all of Western NC. We take pride in engaging our amazing community, as well as providing unparalleled representation as a full-service real estate brokerage. We strive to be current, relevant, and in the Here and Now.
Visit our website, the hub of real estate and everything Asheville, REALTY828.com.
K
eep up with us on your favorite social media platform.





If you missed any of our previous newsletters since our first in October of 2016, you can catch up on past issues at the 828 Update.