Teaching Opportunities

Would you like to teach in one of the most picturesque areas in North America? If so, then northern New Hampshire is your destination! In addition to the unparalleled scenic views, the North Country of New Hampshire provides the opportunity to enjoy the numerous recreational activities afforded by the four-seasons. Biking, boating, canoeing, climbing, fishing, golfing, hiking, hunting, snowmobiling, ATV riding, skiing and riding are among the outdoor experiences you will enjoy in our majestic mountains, pristine wilderness, winding rivers and streams. If working in great schools amid the beauty of northern NH appeals to you, check out the latest education related job openings at TeachNorth.org.


North Country Student Film Festival

On Saturday, April 8th, the Rialto Theatre hosted a near-capacity crowd for the 7th annual North Country Student Film Festival. Fourteen of the 43 film submissions were recognized with awards. Over 150 students from nine schools participated. With all the region's schools being located north of the 44th parallel, the film festival is an ideal event for sponsorship by the North of the 44 project. North of the 44th aims to foster a positive mindset regarding the region, celebrating its assets, and building upon its strengths. Student films certainly did just that! All nominated films can be viewed at ncedservices.org/film.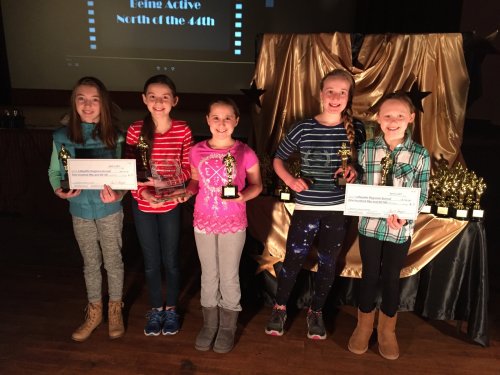 Lafayette Regional School, winners (tie) for Being Active North of the 44th for the films North Country Climbing Center is a Place to Interact and Climb by Katy Williamson, Evie Burger, & Avery Gignac and Adaptive Sports Making Life Better for All by Ella Stephenson and Kaelin Fitzpatrick (missing Cabot McLaren).

Photos of all the winning teams are available at ncedservices.org/2017-film-festival. We are excited to report that the North of the 44th project will be sponsoring next year's film festival. With this early sponsorship commitment, students can get their cameras rolling early!

Lori Langlois


Executive Director




lori@ncedservices.org






---
Save-the-Dates for STEM PD this summer
NCES has exciting STEM professional development in the works for this summer. Check the NCES website for more details soon.

Cost: Free to certified NH educators, refreshments and lunch provided
Location: NCES, Gorham, NH

High Altitude Balloons: Edge of Space Institute
Launch a science experiment to 100,000 feet!
Dates: July 24-26, 2017 from 9:00 to 3:00

LEGO Robotics and Coding
Basic to advanced skill building in mechanisms, sensors, and code.
Dates: July 31 - Aug 1, 2017 from 9:00 to 3:00

STEM Builder Skills
Build your skills to build better STEM projects in the classroom
Dates: August 3-4, 2017 from 9:00 to 3:00

Register: Online or call NCES between 8-4 M-F at 603-466-5437 or email lisa@ncedservices.org.

---
Elementary Teachers: Make Science Real and FUN!
Planning and Conducting Science Investigations in the Elementary Classroom

Instructors: Dr. Sarah Turtle and Jacquelyn Wilson
Dates: Monday, June 26- Tuesday June 27
Time: 8:30 to 2:00
Cost: Free to certified NH educators, refreshments and lunch provided
Location: NCES, Gorham, NH

Join us for a 2-day workshop to gain more experience with science activities and field investigations. Our goal is to get you excited to teach science, using NGSS as a guide. You will participate in the process of science by making observations; asking scientific questions; designing and carrying out investigations; analyzing and interpreting data; constructing explanations; and supporting claims with evidence. We will work outside and inside, as we conduct full scientific investigations from "start" to "finish," and explore the use of Google Sheets and other tools for basic graphing and data analysis. We will provide a variety of approaches and ideas that can be modified for different grade levels in the elementary classroom. Many of the activities featured will provide opportunities for students to deepen their understanding of science concepts as well as develop skills needed to meet CCSS in math and ELA.

Past participants of workshops with Jackie and Sarah are welcome to attend. These will be new projects and activities.

Register: Online, call NCES between 8-4 M-F at 603-466-5437 or email lisa@ncedservices.org.

---
Free 3-day Institute to Become a Mind in the Making Facilitator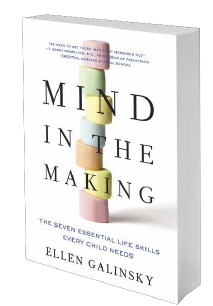 Spark NH is pleased to extend this invitation to you to a very special opportunity: a 3-Day Institute to become a Community Facilitator of the "Mind in the Making" modules.
Dates: June 22-24, 2017 from 8:30 to 4:30
Location: North Country Education Services, Gorham, NH

Thanks to a generous grant from the NH Department of Health and Human Services, Maternal & Child Health Section, Spark NH can offer these Institutes for free!
The Institute is free, but there are certain expectations of becoming a Community Facilitator, please see below.
Mind in the Making (MITM) was developed to share the science of how young children learn and it covers the seven essential life skills every child needs. In short, these executive function skills include focus and self-control, perspective taking, communicating, making connections, critical thinking, taking on challenges, and self-directed engaged learning. Included in the Institute will be information on Vroom, a new tool for families and caregivers of young children to turn everyday moments into brain building moments. MITM is the science behind Vroom.

The MITM Institute brings together parents, educators, community leaders, and early childhood professionals to learn together about the seven essential life skills and then go out into communities to teach these to others.
For more information or to register, contact smccullough@sparknh.org.
---
Successful Inclusion of Students with Unique Learning Needs in Art and Music Classroom
This session is the last in a series for paraprofessionals that has been supported through funding from Jane's Trust. The presenter will be live at NCES in Gorham with video conference locations in Madison, Colebrook, Lisbon, and Lin-Wood.





Cost: FREE and $35 stipend for the first 40 registered paras (must be employed by a NH school).

Presenter: Deborah Stuart
Date/Time: Thursday, May 11, 2017 from 4-8 PM

This workshop is designed for paraprofessionals and one-on-one aides working with students with special learning needs and with identified disabilities. Music and art classes are often the ones into which students are first integrated; both these areas can be effectively used to promote learning for students with different learning styles and those who do not succeed in core academic areas.

We will look at best practices for making these "specials" work well for all students, at adaptive strategies and tools, and at how to work with the art and music teachers to help them offer a wide array of ways that students can participate and learn, so that all may feel successful and grow in skills and enjoyment

Our look at successful inclusion is based on Universal Design for Learning, a method of approaching teaching and learning that takes into account a wide variety of learning styles and needs and focuses on effective paths to student engagement. It is also a practical and effective basis for offering students different ways to show what they know and are learning.

The workshop will be interactive, using real-life examples which include a wide array of differentiation. Time will be given to addressing questions about specific challenges, and peer exchange will be part of the workshop.

Register online, call NCES between 8-4 M-F at 603-466-5437 or email lisa@ncedservices.org.


---
Competency-Based Assessment in the Arts
Presenter: Marcia McCaffrey, Arts Consultant, NH Dept. of Ed
Date: May 10, 2017 from 8:30 AM to 3:00 PM
Location: NCES, Gorham
Cost: $85 includes coffee and lunch
Register: Online or contact the AANNH (see below)

Join your colleagues for an all-day workshop on competency-based assessment in the arts. This workshop has been created in response to the many questions teachers are asking about how to implement and assess the New Hampshire Arts Model Competencies. The day will be a combination of instruction, discovery, learning from each other, discussion, and activity. Emphasis will be placed on applying Universal Design for Learning and multiple modalities as an assessment strategy.

Learn what a performance task is and what goes into designing a valid and reliable performance task.
Examine Model Cornerstone Assessments and accompanying student work.
Respond to resources on Universal Design for Learning and arts assessment.
In small groups, discuss main components of a task and analyze tasks to determine what is being measured.
Discuss the difference between scoring tasks and grading tasks, especially for students with individualized learning plans (IEP's)
Get tools to help identify rigor and establish alignment of performance tasks.
Learn about the New Hampshire Arts PACE work.
Practice scoring student work.
Get acquainted with task bank resources from other states.
For questions about content contact Marcia McCaffrey at 603-271-3193 or marcia.mccaffrey@doe.nh.gov. For questions about registration and logistics contact Frumie Selchen at 603-323-7302 or frumie@aannh.org.

Presented by the New Hampshire Arts Learning Network as part of the "Arts in Inclusive Learning" partnership of the Arts Alliance of Northern New Hampshire and VSA New Hampshire, offered under a contract with the John F. Kennedy Center. Also offered in Concord on May 4th.

---
Arts Opportunities from AANNH
Celebrating Arts & Artists of All Ages in May! Is your school an Arts Alliance member school? Or are you, as an educator, also a working artist? AANNH is planning to highlight Arts Alliance members' work in their May Celebration of the Arts on Facebook and the web. Email programs@aannh.org if you'd like to be considered for inclusion. They would love to know about your art show, concert, or play taking place in May!

School & Community Programs: The Arts Alliance has concluded our formal regional artist residencies for the year, but they are still working with many school and community partners on custom-designed programs, from assemblies and workshops to community performances to one- or two-day residencies. If you'd like to piggyback on one of these opportunities, or develop one of your own, email programs@aannh.org.



Help the AANNH Plan! As the Arts Alliance prepares for the summer and for the 2017-18 school year, they are eager to hear from educators and are planning a series of informal regional convenings - for music educators, guidance counselors and social-service providers, administrators/curriculum coordinators, parents' groups and arts advocates. If you're interested, the AANNH encourages you to email them at programs@aannh.org. Make your voice heard! They are also looking for a school representative for every North Country school.



Youth Volunteer Opportunity: The Arts Alliance is looking for arts-focused high school students who might like to volunteer for the arts this summer (number of hours can vary so this can be done in addition to a regular summer job). The Alliance is creating a series of opportunities for involvement for young people who'd like to learn about arts nonprofit work and get involved as part of their summer activities. Please contact AANNH about students you know, or encourage them to contact them directly at 323-7302, email programs@aannh.org. One possible opportunity: working on the aural map of the White Mountain National Forest with Berklee College of Music professor Steve Wilkes (see below).

WMNF Artist in Residence: The Arts Alliance is pleased to announce the 2017 White Mountain National Forest Artist in Residence: Steve Wilkes, a professor in the percussion department at Berklee College of Music in Boston. During his residency this summer, Wilkes will initiate the process of creating an aural map of the Forest through field work that includes recordings of wildlife and insects, waterfalls and rivers, as well as human activity. The recordings will be mapped and made accessible to New Hampshire residents, hikers and campers, interested listeners, musicians/artists, educators, students and the general public. Wilkes will also offer a series of public workshops and lectures with the intent of providing WMNF residents and visitors the tools - and know-how - to continue this work and contribute to the ongoing sound file collection on the WMNF aural map. Wilkes notes, "Field recording is a process through which we can learn to listen to our surrounding world in a musical way." Watch for details - including ways to engage in the field recording process - during the coming weeks!

---
Addressing Problem Behavior in School & Home Settings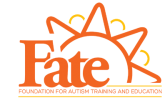 Sponsored by the Foundation for Autism Training and Education and White Mountains Community College, Thomas Caffrey will present this this two-day workshop on May 4 and 5 focused on the assessment and treatment of problem behavior maintained by the two most common functions: social negative reinforcement and social positive reinforcement. The institute will take place at WMCC in Berlin.

More details and registration found here.


---
Designing a Culture of Learning - Two-day Institute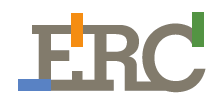 In partnership with the Education Resources Consortium, White Mountains Regional School District is hosting two intense days of provocation and possibilities in projects, inquiry, teamwork and leadership on June 26-27, 2017 at WMRHS.

In the traditional "culture of teaching" the educator is primary the actor and the student generally a passive respondent. The times now demand a critical new orientation, an evolution of practice to a "culture of learning". This conference will engage educators in using problems and projects, infuse technology and inquiry techniques, and develop skills in coaching, connecting, and advising students to push for deeper learning.

Outcomes and activities-

Increase teacher skills and knowledge base for inquiry learning, animating STEM programming.
Identify key elements of teacher support and supervision in a culture of learning.
Design high-interest, authentic projects and thematic units to increase student engagement and motivation.
Infuse state-of-the-art technology tools and applications to advance student voice and ownership.
Create a positive context for professional culture leading to key next steps in school re-design.

Host: Michael Berry White Mountains Regional High School
Presenters: Larry Myatt, Wayne Ogden & Katrina Kennett from ERC

For: STEM & project-learning teachers, grade level & integrated curriculum teams, epartment heads & administrators
Format: 3-person teams including 1 administrator
Cost: $600 per 3-person team
Contact: For registration, payment and questions, email SGlidden@SAU36.org

---

A few slots remain in latest professional development opportunity through the NCES and WMSI partnership.
Many of you may already be engaging with the "Hour of Code" activity through Code.org. The intent of this PD opportunity is to give North Country Code Leaders the skills and curriculum ideas to bring back and teach to their colleagues in order to take the school to the next steps beyond the "hour of code".
The purpose of this professional development series is to begin integrating coding literacy in the elementary grades as a key element of developing robust computer science programs K-12. The PD is a "train the code leader" model and focus on curriculum for K-8. Depending on the structure of your school(s)/district, this could involve a high school educator if there is a means for to work on implementation in the earlier grades.
Ideally we are seeking two person teams per school to participate. The commitment would be 8 evenings, one a month at NCES beginning in the fall of 2017.
Principals should contact NCES to reserve seats for their school participant(s). Registration is first-come, first serve.
Learn more
---
Understanding the Newly Adopted New Hampshire Rules for the Education of Children with Disabilities



Presenters: Santina Thibedeau, State Director of Special Education and/or Bridget
Brown, Education Consultant

The New Hampshire Rules for the Education of Children with Disabilities was adopted
by the NH State Board of Education on March 23, 2017. The NH Rules became in effect on
March 24, 2017. The Bureau of Special Education would like to present the substantive
amendments of the NH Rules to the public so as to develop a greater understanding of the
content and the requirements for various entities in special education.

Free Webinars:

Thursday, May 4, 2017 at 10:00
Register

Monday, May 15, 2017 at 10:00
Register

Wednesday, May 31, 2017 at 1:00
Register

Tuesday, June 13, 2017 at 2:30
Register

Thursday, June 22, 2017 at 1:00
Register



---


Neil and Louise Tillotson Grant Seekers Information Session

Thursday, May 18
10:00 - 11:30
White Mountains Community College

More information



---

Louise Tillotson Fellowship

The Louise Tillotson Teaching Fellowship program strives to raise public awareness about the value of excellence in education and to retain good teachers in New Hampshire's North Country and in Essex County, VT. This award is made to up to three teachers each year.

Nomination deadline is April 28, 2017.

Learn more


---




Looking for help with substance abuse or mental illness but don't know where to turn?



Regional Access Point Services is a statewide network, accessible by phone or in person to help New Hampshire residents struggling with addiction, to get the timely, supportive services they need; helping both individuals and families navigate the complex systems of care to real solutions. Call 1-844-711-HELP or visit: granitepathwaysnh.org/rap/





---





UNH STEM Educators Summit



The

STEM Educators Summit.

at UNH Law, Concord on May 6, 2017 will feature Dr. Chris Dede, the Timothy E. Wirth Professor in Learning Technologies of the Harvard Graduate School of Education as the keynote speaker.







---
Interacting with a child from birth to age 5?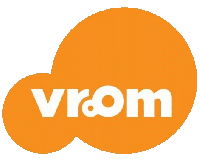 Vroom turns shared moments into brain building moments. Whether it's mealtime, bathtime, or anytime in between, there are always ways to nurture children's growing minds.







---
Interested in CS / Coding Meetups?


The Office of STEM education is looking to host monthly meetups in Concord with weekly virtual office hours for educators, students, parents, and job-changers interested in learning more about computer science (CS) and coding.
For more information:
Educators can earn CEU's and start building a portfolio for the new Computer Science educator certification.



---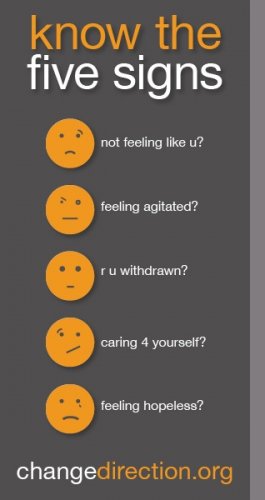 The Campaign to Change Direction has made the above rack-cards available to all students and teachers in NH schools. For the North Country, these were distributed through the superintendents. Learn more about this campaign to change the culture of mental health in America.



---
Comprehensive School Mental Health System Assessment
"Over the past several years, we have seen the role of the public school system expand to meet the needs of the students who come through the door each day," commented Mary Steady, Administrator of the Office of Student Wellness at the NH Department of Education. "These needs are often fundamental to the student's ability to succeed and yet, our system is not always prepared to handle them. In an environment of limited resources, the SHAPE system has been an invaluable tool; supporting districts as they assess their current approach to comprehensive school mental health and to develop plans for strengthening and sustaining these efforts."

Learn more at https://theshapesystem.com/
---
Be a PLACEMAKER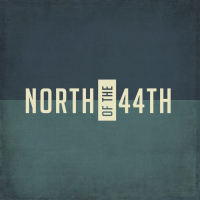 Share your energy and ideas.
Highlight the good things in our region.
Act together with your friends and family to make our place as great as it can be.
Practice thinking positive and building from strengths.
Embrace people who are different from you.
Join the North of the 44th Movement today!
---



Support NCES with a tax deductible donation






Your tax deductible gift helps support the work of the organization in being a leader in providing professional development and educational services, facilitating partnerships and fostering collaborations that benefit member schools, advocating for resources for teachers and students, and continuously creating opportunities that enhance education in the North Country.




---




Support NCES through AmazonSmile



Please consider supporting NCES by shopping through AmazonSmile. Amazon will donate to NCES every time you shop through this link: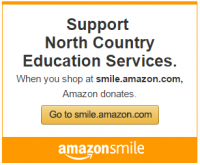 ---
Contact Information
North Country Education Services
300 Gorham Hill Road
Gorham, NH 03581
ncedservices.org
603-466-5437
nces@ncedservices.org
NCES is an equal opportunity employer and provider.