May in New York + Australia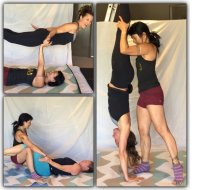 I've been busy since we last wrote each other! Spring has sprung in New York, and I'm writing this from late Autumn in Brisbane, in my first ever visit to Australia, the last half of May. I'm here sowing AcroYoga Immersion seeds and harvesting family laughter and love with my brother and brother-in-law in their lovely home in Brisbane.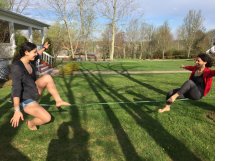 May has been a month full of family celebration. Sister goddess Ora Ramat and I led a Mother-Daughter retreat in Swan Lake, New York, hosting eight mother-daughter pairs in a delicious Persephone-Demeter weekend retreat.

The laughter and growth mirrored Mother Earth's own spring lushness. We will be adding such specialty retreats whenever there is request for them ~ which is how this one came into being.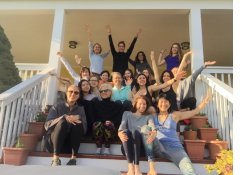 "Today I give my best to that which I do, knowing that when one experience is complete, I am led to even more fulfilling and rewarding experiences."

~ Louise Hay Daily Affirmation

Festivals & Retreats
June 9-11 Spring Retreat ~ Wagging Tail Yoga, Catskills, NY
June 22-25 Wanderlust Music & Yoga Festival ~ VT
July 6-9 Zouk N Play Festival ~ Atlantic City, NJ
Aug 11-13 New York AcroFest ~ Chelsea Piers, NY
Sept 22-24 Fall Retreat ~ Wagging Tail Yoga, Catskills
Oct 6-8 Divine Play AcroYoga Festival ~ Portland, OR

Teacher Trainings
100 Hour Mother Mary Restorative Training ~ Pure East
July 14-16 ~ Level 1 Basics, 25 Hours
July 24-30 ~ Level 2 Intermediate, 25 Hours
Aug 18-20 ~ Level 3 Yoga Nidra + Thai Touch, 25 Hours
Sept 15-17 ~ Level 4 Nidra + Thai + Restorative Trance

AcroYoga Immersions
Oct 27-30 Elemental Immersion ~ Brisbane, Australia
Nov 3-6 AcroYoga Elemental Immersion~ Perth, Australia

Workshops
Dec 9 Restorative Holiday Treat ~ Pure Yoga East, NY

Our specialty tracks evolve as we teach. Over 15 years teaching, my track has evolved into healing expressions of four forms of specialty Yoga:

*Deluxe Restorative
*Deep Yoga Nidra
*Thai Yoga Energy Work
*AcroYoga For Everybody

My 2017 Mother Mary Restorative Training offers 4 separate weekend modules which make up 100 hours or may be taken individually based on your goals and experience.

Each level includes 30 days' complimentary Pure Membership, to complete your required class attendance homework.

Weekly Classes in New York City

Pure Yoga East ~ 203 East 86th St.
Monday: 10:30-12:00 Slow Flow Meditation
Monday: 1:15-2:00 Yoga Nidra Meditation
Tuesday: 12:30-1:30 Restorative
Thursday: 12:30-1:30 Restorative

Pure Yoga West ~ 204 West 77th St.
Friday: 11:30-12:30 Restorative

Om Factory Fashion District ~ 265 West 37th St.
Friday: 7:30-9:15PM AcroYoga Flow, Open Level
1st Friday/Month 9:30-11:30PM AcroYoga JAM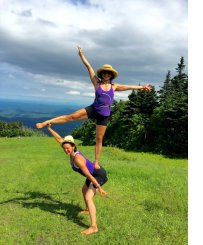 I am teaching AcroYoga and Thai at all the below:

*Wanderlust VT ~ June (assist)
*ZoukNPlay Atlantic City ~ July
*NYAcroFest ~ Aug
*Divine Play, OR ~ Oct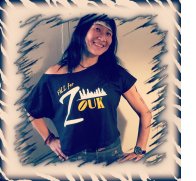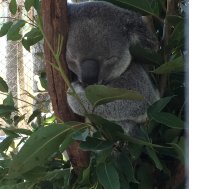 My love affair with travel is not over. In late October I fly back to Oz for two Elemental Immersions, in Brisbane Oct. 27-30, then in Perth Nov. 3-6.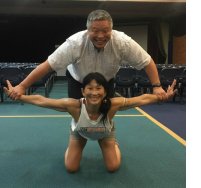 I'm loving Qantas Airlines, and I love flying it all on American AAdvantage partner miles!

Hit me with an email if you need mileage accrual tips, to help you combine yoga and da wunderlust!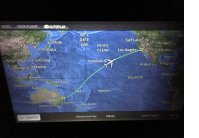 Thanks for photos to:

George Lee, Linda Mittel, Raul Aranas, Paul Vivian, Nancy Wolfson, Ora Ramat, Wagging Tail Yoga Studio, Australian Trade College.

I honor your privacy and never share emails. You have to want to receive my monthly eNews.

So, please feel free to either Reply, Forward, Subscribe, or to Unsubscribe.

Om shanti! Peace ~ Ommmary