Date & Time:
Saturdays:
August 12 & 19 2017
10:00AM - 3:00PM
Venue:
SLC Conference Center
15 West 39th Street, 3rd Floor
New York NY 10018
Your Investment:
$320 for a 2-day program
PLEASE REFER TO THE APPLICATION FORM AT THE END OF THIS NEWSLETTER. NO WALK-IN IS ALLOWED.
On the day of the class, please bring a pen, a notebook, and dress comfortably.
If you have any questions, please e-mail to

HSIReikiNYC@aol.com

with "Feng Shui 101" in the subject line.
THIS COURSE IS PERFECT FOR YOU IF:
You are a student or a design professional in the field of architecture, interior design, event space coordination, or staging for home sales;

You have just purchased or planning to move into a new home or apartment;

You are ready for a new beginning in life;

You are experiencing a recurring negative patterns in your relationships, finances, career or in any aspects of your life;

You work with the law of attraction, and want the law functioning at its highest potential;

You want to create a harmonious relationship between family members or roommates;

You want to increase your productivity;

You want to build a welcoming environment for your spirit guides, teachers and helpers;

You want to feel "happy" whenever you need to stay home without feeling like you are "stuck" at home;

You are dealing with a recurring "energy burn-out";

You do not feel sufficient grounding force when meditating;

You feel no opportunity is coming in your way;

You have difficulty in decision making, finishing up what you started, or fall short of reaching goals;

You do not feel fully rested during sleep;

Or you are simply drawn to the Feng Shui (often times, this is a gentle nudging from your higher self!)

TESTIMONIALS FROM PREVIOUS STUDENTS:
"You are so insightful and the workshop had so much valuable info in such a short period of time. As I said before I absolutely loved your meditation and the Heart Sutra."
"I've always been interested in Feng Shui, but more books I read more confused I became. Your course gave me the answers I really needed!"
"Your class was one of the most informative, dense, and practical..... Now that I know how to design the procedure and make it suitable for myself, I do not blindly follow suggested cures I do not resonate with."
"It was so wonderful hearing you chant the Heart Sutra. I really loved how you took us from left brain into right brain, ending with that powerful meditation."
"You have given me excellent suggestions which I look forward to trying. Thank you for your support and encouragement"
"Thank you again for that wonderful Feng Shui workshop! It was really so excellent. You were so well prepared, organized, and full of really great, helpful, essential information on how to uplift our lives"
"I am looking forward to improving my life with the info you gave out. So thank you, thank you, thank you!"

SAMPLE TOPICS WE WILL COVER....
Space clearing & blessing techniques

Must-know Feng Shui basics

How to position, read and examine the space by using the Ba-Gua map

Role of color, numbers, and five elements

Symbolic interpretation of architectural elements, furnishings, modern appliances and equipments

How to select and install Feng Shui "cures"

Analysis practice by using example floor plans

How to draw the floor plan for analysis

Group exercise by using the floor plan of your own space

Heart Sutra Meditation, group discussion and more!
HOLISTIC STUDIES INSTITUTE OF NEW YORK
MAILING ADDRESS

WEBSITE:

E-MAIL for General Office:
Learn the Feng Shui basics & the Universal Law.

Are you ready to manifest the life you want?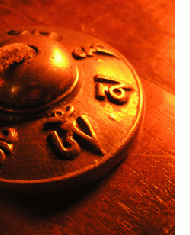 Feng Shui (pronounced Fung-Shway) is known as the Art of Placement; it essentially is the understanding and the application of energetic principles to our environment.
T
hrough this short yet comprehensive program, you will earn fundamental skills to turn your home into a nurturing sacred space that invites new potentials into your life!
When you start your day, do you put makeup on before washing your face? Or would you dress up for a special night out without taking a shower? Of course not. The same goes for your environment. Before we invite the Universal Life Force Energy into your home, we must make it open, clear and welcoming.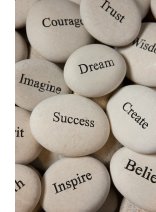 At this exciting 2-day course,
you will first learn how to "clear" your space. This enables the energy to flow in the most optimal way and flush out the unwanted energy. Once the space is cleared and filled with the new light that nurtures the seeds of all possibilities, the space will draw in more of the same.
The process does not end with drawing in the positive energy. Next, your body, mind and spirit will begin to harmonize with the frequency in your space. Then you go out into the world and attract the same of what you are projecting, putting the law of attraction to work. The energy that surrounds you makes an immense impact on your condition, yet often overlooked.
Your body is a sanctuary for your soul, and so is your home for your body that holds your soul. Your environment needs to be conditioned well in order to provide you with a strong support in life.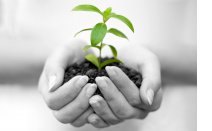 Imagine that you are ready to plant a new seed. Selecting a seed in great quality is of course, important. What is equally important is the quality of what surrounds it; the soil condition, chemical balance, the timing of planting, the level of sun exposure and all other critical factors will greatly influence the growth performance of the seed.
Your external Feng Shui installation will work from outside-in. You and your higher-self will work from inside-out.
This exciting 2-day intensive course is held in a comfortable, casual setting filled with laughters and love. There will be lots of hands-on exercises, practice analysis and discussions, and you will be provided with useful handouts that will assist your own Feng Shui work. At the completion of the course, you will be ready to analyze, clear, and bless the space with your newly acquired ability.
This course is tailored for beginners.
Come join us and see how easily and quickly you can manifest a positive shift in your life.

ABOUT YOUR INSTRUCTOR:
Rev. Seiko L. Obayashi

Seiko was born and raised in a traditional Pure-Land Buddhist household in Japan. By growing up in a home constructed by temple builders with Feng Shui knowledge, she had a firsthand experience with the power of Feng Shui. Soon she was sent to a Pre-K operated by a Soto-Sect Zen Buddhist Temple where all children began each morning by chanting the Heart Sutra with a monk.
Following the start of her career as an architect in NYC, she came to a realization that Feng Shui was indeed one of the missing links to bring together her Buddhist background, interfaith knowledge, experience in architecture, and the passion to empower others. She became certified in BTB (Black Sect Tantric Buddhism) Feng Shui in 2008, and continues to utilize its principles in her architectural practice as well as in her comprehensive holistic services.
In her architectural career, one of her past projects includes a Palliative Care Unit at the Walter Reed Army Medical Center in Washington D.C.
This groundbreaking prototype within the U.S. Military Hospital addressed the importance of occupants' psychological well-being by incorporating the design of invisible elements, ultimately deepening an abiding link of the body, mind, and spirit. This innovative end-of-life medical care facility provided a comfortable, homelike setting for soldiers who became terminally ill to spend their remaining days with their loved ones. (*the Walter Reed Army Medical Center was permanently closed in 2011 after 102 years of service).
At the Holistic Studies Institute of New York, Seiko serves as a faculty member to develop and facilitate the professional certification courses for the Reiki Healing Arts program. She is also an ordained Spiritualist Minister, and currently holds a status of a co-founder / President Emeritus at the HSI's sister organization, the Spiritualist Church of New York City (a 501(c)3 non-profit organization). For the last 10 years, she served as a lead speaker and a conducting minister for its healing services, sharing her broad knowledge in mind-body medicine, near-death experience, quantum physics for spirituality, and the study of human consciousness. She is also certified in NLP (Neuro-Linguistic Programming) and hypnosis, and maintains a private practice in Manhattan specializing in the Past-life Regression and the Life-Between-Lives Regression. She is a certified facilitator and the member of the Newton Institute for Life-between-Lives Hypnotherapy, founded by Dr. Michael Newton, the author of best-selling books Journey of Souls and Destiny of Souls.

HELD AFTER THE FENG SHUI 101 CLASSES
AUGUST 12 & 19 3:30 - 5:30PM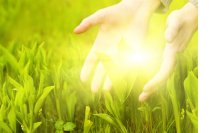 Come join us at our Pop-up Healing Circle, open to everyone! This gathering provides an opportunity for Certified Energy Healers to brush up their skills, and share a hands-on healing with all attendees. If you have been interested in the Energy Healing, this is your opportu

nity to experien

ce one and ask the healers any questions you have on your mind!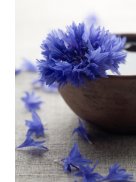 ATTENDEES - CLIENTS:
You do not have to be a certified healer to enjoy this event. You can attend as a client to receive the healing. Please dress comfortably, and be ready to take your shoes off to relax. Please bring a towel, jacket or small pillow for your use, as we may use Reiki Tables.
ATTENDEES - HEALERS:
This gathering is open to all HSI-certified energy healing practitioners to serve as a healer, as well as

non-HSI certified Reiki

Healers. If you would like to participate as a healer, please bring a copy of your certification for verification. You will also have an opportunity to receive a healing as well.
FOR COMPLETE INFORMATION,
CLICK HERE