Join us for this Profound Experience

Vision Quest Mitote Retreat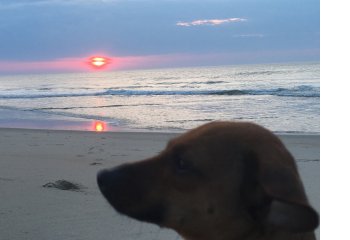 JULY 28-30 Accord, NY, south of Woodstock, NY

A person goes on a Vision Quest when they are ready to rebirth their life in a new way. Be open for receiving deeper purpose and meaning in your life. The weekend is a ceremony marking change and awakening to the new unknown territory on the next part your life journey.

We arrive on Friday afternoon-evening and open the circle. We begin the formal ceremony on Saturday morning. We participate in an unfolding process that leads us through the weekend. We locate our outside sacred space in nature and prepare for the evening Mitote ceremony and inward Journey on Sunday.

The Mitote ceremony on Saturday night raises our vibration, purifies us, and releases the illusions of our past, as we take turns holding the light and chanting the Gayatri Mantra, we move into lucid dreaming while others chant.

We awaken early Sunday and immediately walk out onto the land and enjoy our Quest. As we sit quietly in nature we open to the signs and symbols that nature presents, and reflect and find the truth inside of us. Nature nurtures us and is a mirror for us to see us clearly. Messages unfold and we come back with more wholeness.
During the quest, you are close enough, and far enough away, from Janet and one another for a safe deep experience.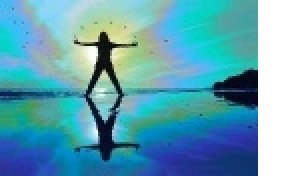 We are re-birthed over the rainbow bridge as we re-enter. We share food and stories and process our adventure and relax and come all the way back. We close the weekend, and are ready to go home.

Janet shares a blending of traditions and encourages you to enjoy your own way too. Janet will provide, healthy, sacred, nourishing food.





The energy here is perfect for going in and discovering a vision for your life. In Janet's years living and teaching and offering retreats in the Hudson Valley she found deep peace and connection and enjoys sharing this special place with others.



SIGN-UP ASAP
The entire weekend is $550, including food and housing. $200. deposit ASAP, today or by June 15, to hold deposit for our space. Begin the journey as soon as you sign up with more information to help you prepare. RSVP
Pay on

www.PayPal.me/JanetStraightArrow

or send a check to Janet StraightArrow, 39 Greenwood Ave, Madison, NJ 07940. Balance due July 10.
I am looking forward to our adventure together.
Blessings, Janet StraightArrow





Janet StraightArrow has a gift for assisting people connect with their highest self and purpose. She holds a sacred, loving space for you to let go of any resistance, break through blocks, and deepen your life journey. Its magical, organic and natural to flow through an experience with Janet and come out whole. We have fun as we experience and explore our beauty and truth. This retreat is one Janet has led for fifteen years and each one is as unique as the group and the times. Sign up today and begin the process. See more on our website below and please call Janet with questions.



www.bethemedicine.com 973-647-2500 Janet@bethemedicine.com

The Quest Experience - What, Why?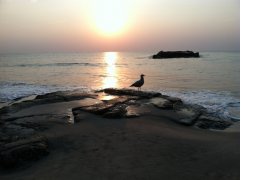 The Vision Quest is a time to move out of everyday life and create a space for you to hear yourself and to awaken your deeper and higher truth and love. When we allow ourselves the room to awaken ourselves in this way we are inspired to go home and live in a better way that works for us.


Each person has their own reason for attending. Janet guides us through inner and outer spaces throughout the weekend. Each person finds their own way with this container and practices. This is a ceremony that builds and brings you many answers and clarity and ways to live it when you go home.

StraightArrow has been holding quests for fifteen years and is always honored to hold the container for you to be safe to have your best experience. Janet is strong and clear and also nurturing and supportive.

Janet will offer ways to prepare and begin the process now. Focus, intent, tools and practices will open doors to you. Our personal effort gives us the best experience. Get ready for the adventure of you.

Our new location is closer to our mainly New Jersey and New York base and easy for New England students as well, allowing us less travel and more time to relax and be in the space. The journey begins at sign up so please send your deposit and begin today. Any questions. 973-647-2500
Janet@bethemedicine.com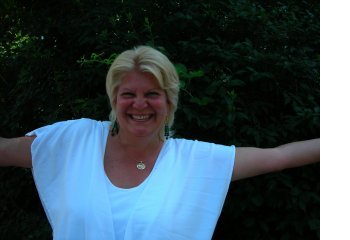 "My weekend with Janet was all about opening my mind, heart and soul. She created the space with her gentleness, insight and warmth to allow this opening to unfold naturally. I appreciate the way she could cull the wisdom from ancient practices and apply it to each student's experience." Chris L. Coach and Healer

"Working with Janet has been life changing by deepening my awareness of myself. Because Janet has done a lot of work on herself she is able to hold a space for people who seek deeper healing. She is compassionate, direct and her techniques are simple yet profound. The simplicity of her work makes it easy to use the tools in everyday life, which for me is one of the greatest gifts. Above all she approaches life and process of healing with a lot of laughter making the journey of self-discovery and healing so much more fun." With Love, Roberta G, Energy Medicine Practitioner, Teacher

"Janet is the rainbow of love! With the skilled hands of a surgeon, Janet is able to help you reach inside to the deepest, most hidden places of yourself and give you tools to shine the brightest, most powerful light for personal & professional healing! Janet is a wonderful tour guide, providing direction and possibilities for healing as you walk your path! She is very personable, creative, and nurturing to all she meets. It is an honor and a pleasure to have her walking alongside me! Namaste." Thank You From Elisa Maggio, Artist, Healer, Teacher

"Over the last few years, I have been going through huge changes and taking bold actions to step into my soul purpose. Janet has been an incredible support and guide through this process. Whenever I hit a block or create some sort of incident that hinders me, Janet is always able to help me unveil what is in my way and where I need healing. I am truly grateful for her insights and wisdom." Olivia Par-Rudd, Business Professional, Leader

What is the Mitote and more...

Hi All, Janet here.
I had been holding week-long Vision Quests for several years, until I found people wanted a shorter version.

I meditated on how could we accomplish the same level of transformation in a weekend. I found that it could be accomplished with great preparation and care. We have been holding one of these each year since.

This is when I added the Mitote Ceremony to the quests. It came from my many experiences with this ceremony during the two years working with a Toltec Nagual Shaman.

This ceremony includes the very sacred Gayatri Mantra, Lucid Dreaming and a Fire ceremony. This is a very powerful experience to raise our energy, and cleanse us deeply, to prepare us the night before our time alone questing on the land.

Students who have studied yoga will recognize this chant as the highest vibration chant for cleansing and enlightenment. Its a beautiful experience that follows us home and can become a regular practice.

For more on the Mantra see below.

http://magicofgayatri.com/pages/magic-of-gayatri.html

I look forward to the opportunity to support your journey.

"When fear comes up, it is often that you are about to cross into a powerful new experience of your life. Dismiss the fear and allow you to fly."

Blessings of Delight,
Janet StraightArrow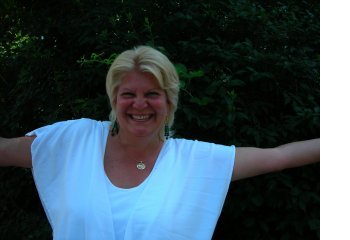 Clients say...
"Janet is one of those people who change the world just by being."

Janet has dedicated her life to living, teaching, healing and assisting people to Be the Medicine, Live the Power of You! You can expect new teachings, transformation, and laughter whenever you are with her.

Janet StraightArrow is a grounded loving being who shares practical wisdom and encouragement with all she meets in person, online, or in the media.

StraightArrow has studied with Masters in traditions from around the world and took the best and developed simple, clear and profound ways to assist people in all aspects of their life, health, relationships, career and discovering and living their life purpose.

Shaman, Healer, Teacher, Practical Mystic, Sage, Astrologer, Integrative Healer, Medical Intuitive, Energy Healer, Reiki Master, Spiritual Counselor, Life & Health Coach, Yogi, Writer, and Entrepreneur.

Loving us and walking more deeply in our own life is an ongoing journey of discovery, healing, and becoming. Janet offers tools and practices, teachings and new perspectives to assist you in this process.



See more about Janet and her work and mission, with a books worth of supportive blogs, on www.bethemedicine.com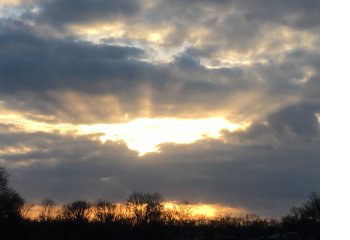 Walking our own walk is a journey of self-discovery, mastery and joy. We learn how to access all the answers we already have inside. Living our highest truth allows great freedom and empowers everyone in all ways.
"When we serve our truest self, we serve all." Janet StraightArrow