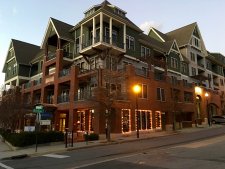 This rare mixed use building has retail, office, and residential condos.
Unit #204 is 1517 SF perfect for any type of professional office. Walk to downtown. High Five Coffee is one floor down and the building sits just behind Greenlife. Call us for more details. Motivated seller!

Need a fence installed? Our friends and FENCE SCAPES gets it done.
Located in Asheville.
If you or someone you know needs more information on
real estate in Asheville and
the surrounding areas, contact:

Paula Marzella
www.realty828.com
Whats up in East Asheville
East Asheville is quickly becoming the new cool place to be. A ton of other communities such as West Asheville and Kenilworth have sold so many in-fill lot
s that traffic is a nightmare and the prices are so high that new buyers can't afford in. East Asheville is close to downtown, has large lots and groovy mid-century brick ranchers that are ripe for easy, modern remodels, and has coffee and restaurants that are walkable.
Haw Creek has a new community website and is marketing the domain as ilovehawcreek.com.
READ ON...
If you are wondering where to look for information about Asheville then look no further. Our website has everything from where to stay to cool things to do. We have everyones favorites and the links to get you there is only one click away. We have information on schools and education
and where all the breweries are located.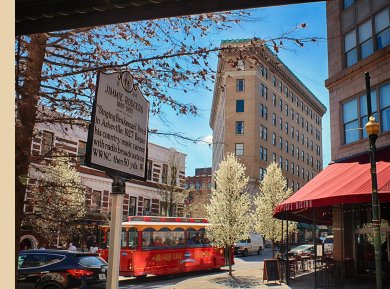 There is tons to do in Asheville and WNC in the summer.
All About AVL
has got you covered. Once you are here you won't want to leave. Let us know when you are coming and we will help you find the perfect place to live.
REALTY 828 - Our brokerage name pays homage to the area code for all of Western NC. We take pride in engaging our amazing community, as well as providing unparalleled representation as a full-service real estate brokerage. We strive to be current, relevant, and in the Here and Now.
Visit our website, the hub of real estate and everything Asheville, REALTY828.com.
K
eep up with us on your favorite social media platform.





If you missed any of our previous newsletters since our first in October of 2016, you can catch up on past issues at the 828 Update.