October 2017 Newsletter
This Newsletter Goes to Over 20,000 Firearms Collectors,
Enthusiasts, Historians and Professionals Worldwide
Over 5500 Vintage Gun Catalogs, Books and Manuals from the 1840s to the 2000s

Parts Suppliers, Gun Makers, Brands & Models, Appraisers
Serial Numbers by Year for your Gun
Back issues: you can view the newsletter on our website. For a downloadable copy of our catalog of reprints or manuals this will take you there. Also, we have Interesting downloads at our website. Please forward this letter to your friends.

This newsletter is fairly long. If it is cut off at the bottom by your browser look for a button or bar to show the entire copy.



*******************************************





John Cobb's 1953 Fatal Record Attempt on Loch Ness: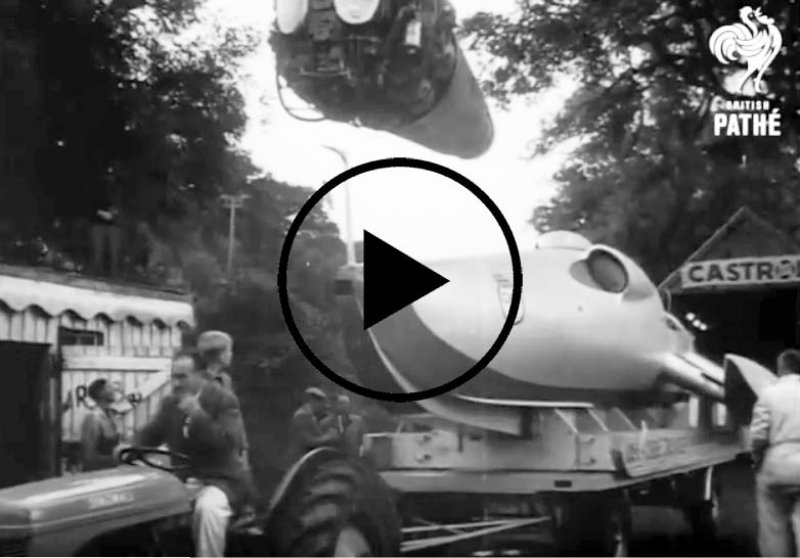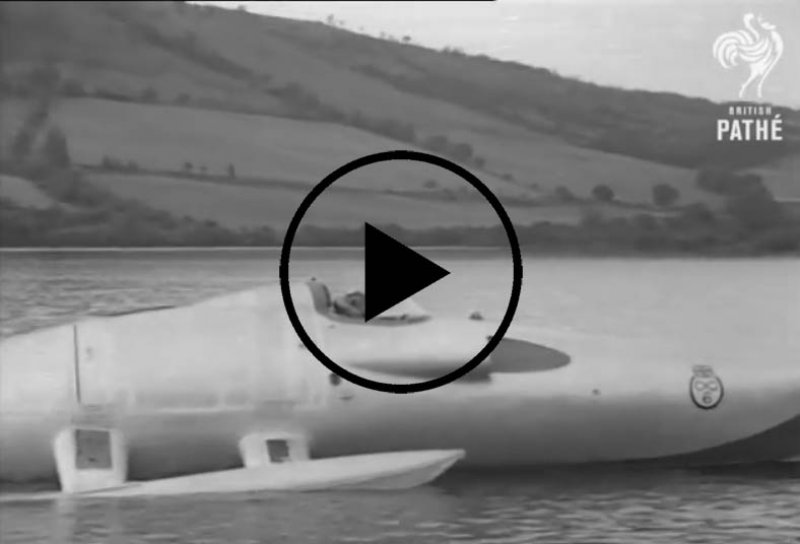 *********************************************





These are three interesting sites. that track


Ships, Aircraft and Lightning:



Marine traffic Live. If you zoom in then click on a ship you can get details on many of them. Try the great lakes for the most ship detail: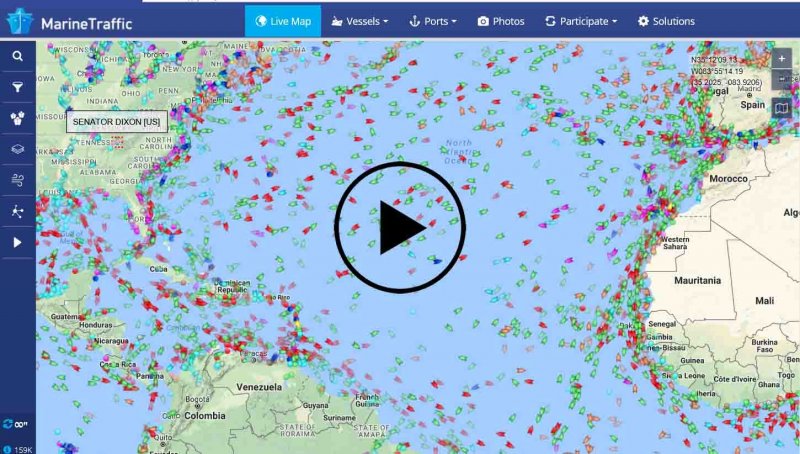 Aircraft Routes-Live. Again it you zoom in on the aircraft and click on it you can see the track it took and information about the flight. Note also that in the upper right is a drop down box for Map View, Worst Delay view etc. Play around with the setting and buttons, it can be very helpful to travelers
: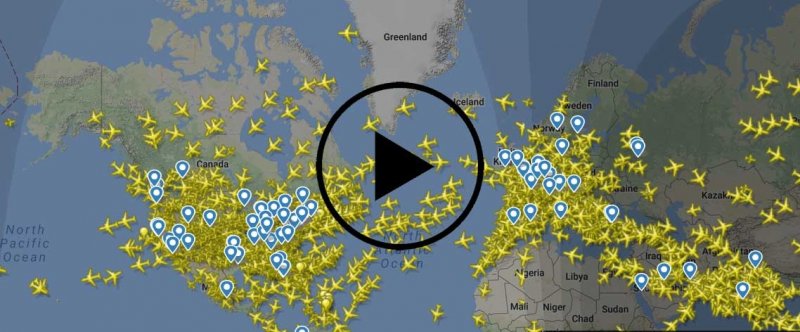 Lightning Around the World- Live: Want to know where is is booming right now? Well this is the tool. Of course, you can select areas to view on the left: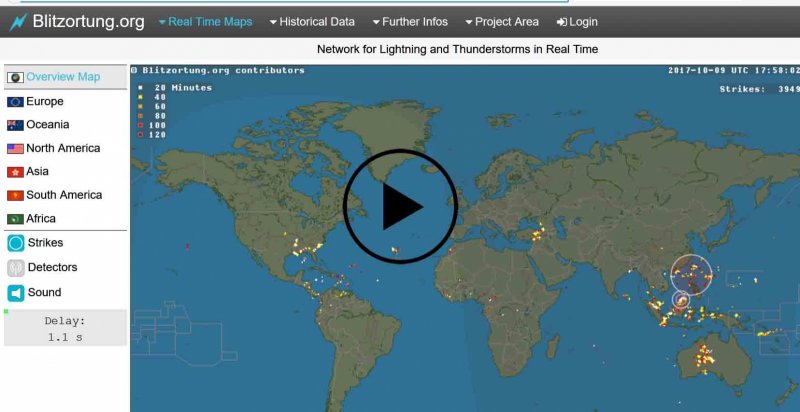 ********************************************

And here comes something really worth worrying about

when you know who gets hold of them: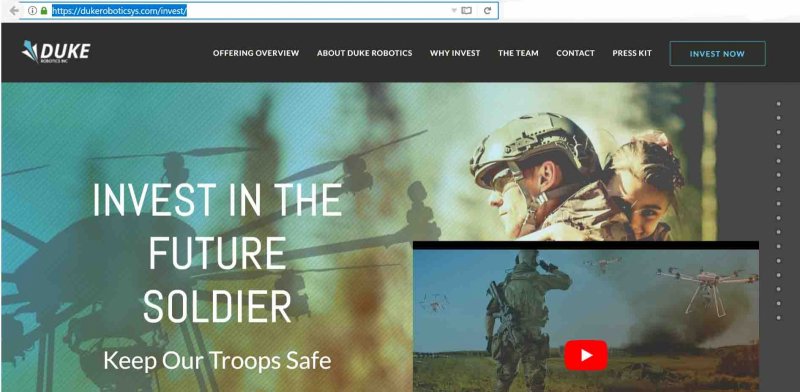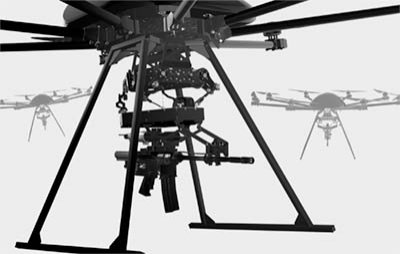 ***********************************************

The Great Peshtigo Fire in the Woods, Oct 8 1871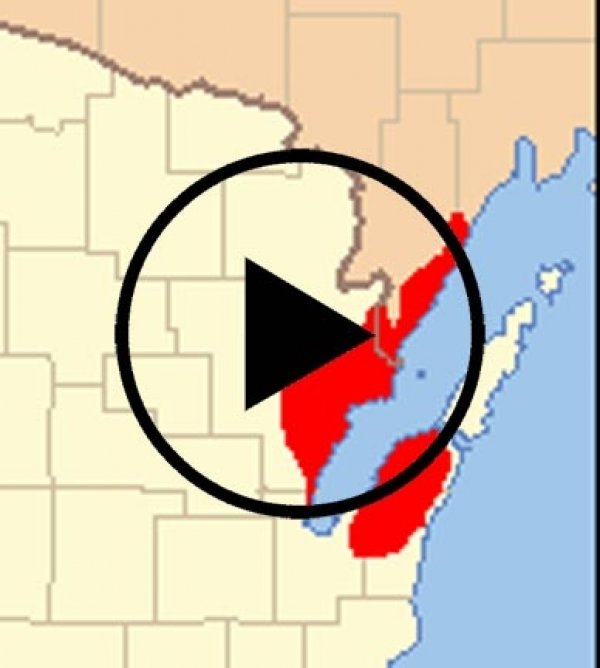 On the evening of October 8, 1871 the worst recorded forest fire in North American history raged through Northeastern Wisconsin and Upper Michigan, destroying millions of dollars worth of property and timberland, and taking between 1,200 and 2,400 lives.
The great Midwestern city of Chicago also happened to endure a terrible fire that same fateful night, and for whatever reasons -- an irresistibly charming legend about a cow and a lantern among them -- the Chicago Fire became part of the national consciousness while the Peshtigo tragedy gradually slipped into obscurity, eventually remembered primarily by scholars, local "old-timers" and Wisconsin school children (who are required to study their state's history in the 4th grade).
In recent years America's "forgotten fire" has proven to be anything but. The tragedy is a subject of inquiry and debate among meteorologists, astronomers and conservationists. It has been dramatized by novelists and playwrights. It continues to fascinate history buffs and frustrate genealogists.
But that wasn't all, there were also terrible fires in the western and eastern coasts of the Lower Peninsula of Michigan that night. Wikipedia has the story.
************************************************
Cuba Libre by Elmore Leonard

Cuba Libre is a story about the Spanish American War from the point of view of some Americans who were in Cuba before the war began. While it isn't one of Leonards best works I no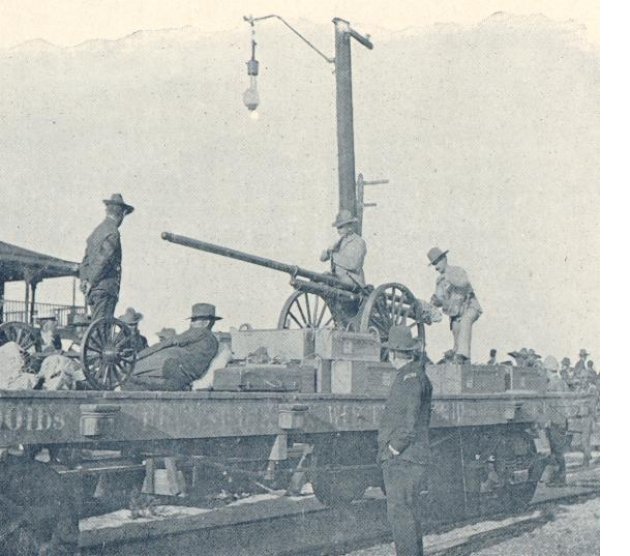 ticed something I never knew much about. I have vaguely heard of Dynamite Guns, probably during a boring Naval History class on a warm spring afternoon as I dozed in the back of the room. Determined to learn a bit more now that I actually have a little curiosity whipped up by fifty years of ignorant bliss I immediately went to that modern World Book Encyclopedia (the least respected tomeof its type in the day), Wikipedia where they have an interesting article.
Apparently naval and artillery cannons of the late 19th century had a problem. The explosive of choice was nitro-glycerine based dynamite and if the projectile was packed with the stuff to make an exploding shell, that all too often happened instantly the propellant charge was ignited, often blowing the barrel. One concept to lessen the impact of the propellant charge exploding was to use compressed air in its place. The same principle as a pump up BB gun. Some of the naval variants of this weapon had a range of over two miles but with the advent of more stable cordite explosives the sefullness of the dynamite gun was soon over.
Speaking about dynamite guns above reminded me of this publication:

***********************************************


Training Rifles of the Third Reich Germany

compiled by Robert Simpson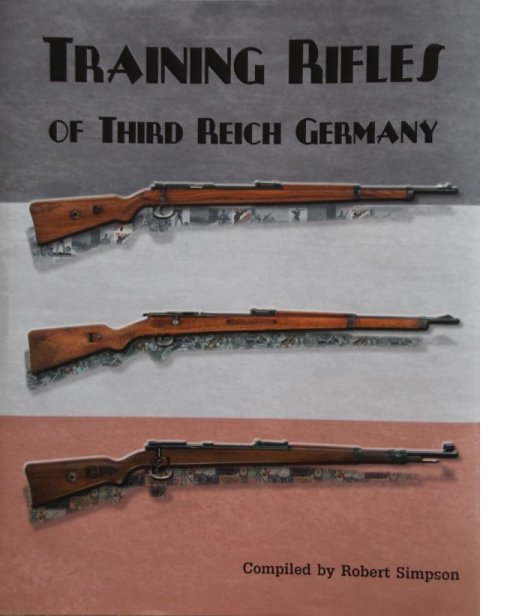 A comprehensive reference work for collectors and scholars of the wide variety of training rifles used in Germany before and during World War II is available. Hundreds of photos, drawings, original blueprints, advertisements, and charts are included along with historic documents recently discovered which give a detailed view of these historic firearms. Descriptive text from the leading experts in the field from around the globe cover the development, design, production and use of .22 caliber, 4mm, and air rifles, as well as insert devices, accessories, and ammunition. Interviews with participants at all levels of this program who made, designed, and used these firearms have provided insights into the previously unknown world of these German trainers. Many period photos and advertising materials which have never been seen in print are displayed for the first time, offering details of the guns and their use.
Thoroughly described and shown in detail are firearms from famous and little-known manufacturers alike, including Mauser, Walther, Erma, Simson, BSW/Gustloff, Haenel, Weihrauch, Sauer, Langenhan, Anschütz, Paatz, and many others, as well as the collaboratively produced rifles of consortia or cartels. Hundreds of photos explain the variety of markings seen on the guns, both manufacturers' trademarks and data and various unit markings (military, political, police, and private organizations), dealers' stamps and brands, presentation plaques, and personal marks left by the many people who used these. Chapters include full coverage of the Deutsches Sportmodell (DSM), the Klein Kaliber Wehrsportgewehr (KKW), the W625 series of rifles, air rifles, training schools, competitive models and much more, cross-referenced with appendices and index for ease of use. 692 color pages, $89.95 plus shipping.
Steve Whitley Webstore where you can but the book
***********************************************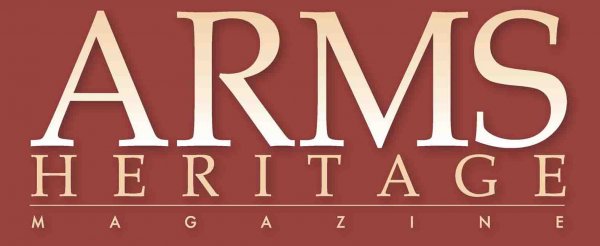 Communications in any war is extremely important.
Duri
ng
the Civil War a formalized group , the United States Signal Corps was formed. They utilized many methods for transmitting messages over distance-- wires were laid for telegraphs, aerial man-carrying balloons were sent aloft to observe enemy positions and communicate with ground forces, signal flags were used during daylight hours and a novel system of pyrotechnic signals was devised for night time communications.
There were two systems in use, the first used a set of three different colored flares, red white and green. As the attached chart shows, by reference to a pre-arranged set of standardized messages, numerous combinations of one, two or three colors could quickly transmit line-of-sight messages at night.
The second, the Coston system used a more complex array of single or dual colored flares by which messages could be spelled out.
A later article in Arms Heritage Magazine explored these systems in detail and when you subscribe you have full access to this and all the other fine articles published over prior years. This article appeared in the June 2014 issue. Remember, ARMS HERITAGE MAGAZINE is a great bargain, for a measly pittance of $19 per year you get not only six issues as they are published but you have access to all past issues in the Archives section. Just go the website, Arms Heritage Magazine where you can view a sample issue and subscribe.
A mere $19 gets you a year of new subscriptions but also access through the archives to 6 1/2 years of the best research and most interesting articles in the collector world. Check in at Arms Heritage Magazine

I decided to relist the following because so many people seem to like this list. I promise to work on it some more next month, I just don't have time right now...
Oh, please buy through our website. We like the auction sites but that costs commission money and every buck helps keep us in business. Thanks!



Military weapon collectors will find scores of manuals and descriptions all in one place here:



We offer website categories to give some broad divisions of origin (under the four main categories are a couple of our favorites):
British and Commonwealth The above will take you to a load of British publications as well as those of Australia, New Zealand, S. Africa and Canada

German, Austrian and Swiss We do a load of publications from German speaking countries, many printed in German.


ALFA Arms of the World (German - Eng, Sp, Fr, Eng text) 1911 Gun Catalog Wonderful book of main line and unusual guns from around the world- swords, ammo, accessories and all sorts of oddities like two pages of palm guns, see the index. Egypt, Argentina, Belgian, Brazil, Chili, Bulgaria, China, Denmark, England, France, Greece, Italy, American, Austria, Portugal, Romania, Sweden, Serbia, Spain and Turkey you name it! One of the greatest catalogs of arms and outdoor living ever published.
WUM 1932 (German- Eng, Fr, Sp, & Ger Text) Gun & Sports CatalogAnother milestone catalog even bigger than the 1911 Alfa, again check the index for more things than you can imagine.
Waffen und Schiesstechnischer 1943 Leitfaden fur die Ordnungspolizei (color) Wartime catalog a must for German military collectors. Also available in B&W- see the website.
The website has these specialty categories (among others):
Big Game Hunting (in addition to all the manufacturer catalogs we offer):
19th Century Favorites:
Pre-war Favorites (1900-1939)
Unusual Weapons:
Of course the Bannermans are the best! And we think the 1927 catalog is best year. The Bannerman company lasted for 100 years and Jane Bannerman at age 92 gave us permission to reproduce the catalogs.
Francis Bannerman was the first person to think of selling surplus war goods to the public rather than scraping them. He also supplied whole countries with weapons and had a wonderful store in NY I remember as a youth. When the City Fathers of New York discovered he had hundreds of tons of explosives stored in the basement of his store at 579 Broadway they invited him to move them. He bought an island on the Hudson near West Point and built a castle to serve as an armory. It is still there, well, most of it anyway. The catalogs sold everything you can imagine- cannons, buttons, swords, rifles, saddles... A must for any collector.

Dear Abby, Thank you so much for your excellent service. I had a most pleasant conversation with your husband this morning and could not be more delighted with his informative and congenial manner. I am looking forward to studying the manual which, once the information is digested, will go in the case with my Beretta Silver Pigeon II 12 ga. I look forward to using Cornell Publications for all my future firearms literature needs. Best regards, Don Mueller




Dear Abby, Sorry. I tried to give you a 5star feedback but Ebay says article number is wrong and will not let me try again. Paintgun9 (Ebay)




I note that Rob and Abby got an acknowledgement in Robert Simpson's new book "Training Rifles of Third Reich Germany" on page ix. I always appreciate it when an author takes the space to acknowledge those who help with the book. This book is one of the best specialized weapons books that I have seen. Mike, Michael F. Carrick





Dear Abby, Can you tell me if this catalog (Kennedy Bros, 1910) lists duck calls for sale inside it? Thanks teamroughneck (Ebay)

Dear teamroughneck, Yes, it does have duck calls listed. Rob





Dear Rob, I have received the "replacement-catalog" from you together with three additional catalogs! I am so grateful. You really have a fantastic customer service. I have read the all the catalogs with great interest. Best Regards, Anders Bergenheim




Dear Abby, Good morning. Manual arrived yesterday. Thank you for taking the time to be so accommodating. Take care
Roy, R.J.Matacheskie, Capt., Commanding Officer




Thanks Folks, It been a pleasure dealing with you all these years. Making your products available is very important to History. Thanks again for your important service. Best Wishes, John D. Lee, The Archers Collection





Hi Rob, I was wondering if you 've been able to correct the front cover of this manual so it is all green without the white border that the one I was sent has. Please let me know. Thank you, steve (chevywalther-Ebay)

Dear Chevywalther, No, the white border around the picture distinguishes our reprints from original copies which keeps the lawyers happy. Put another way, we are not forgers of original material, we reprint information as nicely as possible. Rob





Dear Abby, Are there any ads for lanterns in that catalog? (Sears 1937) deeva2000 (Ebay)

deeva2000, yes, there are lanterns. Rob




Dear Abby, Thank you for the great customer service. It is exactly what I was looking for. Thank you, Bob




Dear Rob, Hi Do any of the Hopkins and Allen manuals show the assembly and parts names? Thanks oldblue383 (EBAY)

Dear oldb… Before I could answer your question I would need to know which weapon you are having trouble with. This catalog shows parts (see the index) but it does not have exploded parts views (introduced after WWII): "Hopkins & Allen 1911 Arms Co. Repair & Parts Catalogue" so no assembly. We might have another with some instructions but it would be model specific. Rob Mouat

Hi, The weapon is a H&A top break 38S&W. I have never found a model number for it. The only thing i can tell you is that the pat.is Jan 5th/Oct.5th 1886. The serial # is 9117. Also enclosed are pictures.

Dear oldb…(no pics came through) I have assy for the solid frame H&A but not the break top. Parts should be in the 1911 manual I sent you. More than that I just can't do on Ebay because Ebay isn't really set up to handle this sort of request, not like our website. Rob

Rob I;m a little confused here, did you send a manual? I'm thinking that the solid frame is just about the same as the top break as for the action.

Dear oldb… No I didn't send anything. I do know where there is a detailed breakdown of the sold frame model but it is not one we publish and Ebay rules prohibit me telling you at Ebay. They are very firm about their rules and by using their forum to give you that advice could cost us our account. You must find a different way of reaching us. Rob at Cornellpubs




Dear Mouats, I anxiously await every month to get your email for one reason.......................Rants and Raves. This most recent edition has only one example and I feel cheated. I know what you are doing. I experienced the same thing when I got addicted to heroin, the dealer started out giving it to myself and the other fourth graders for free and by the time we got to middle school we were paying nearly 40 dollars a day. Each of us. Don't expect me to start paying for Rants and Raves. I know my Constitutional rights and non-Constitutional rights. I feel you lured me in and my attorneys tell me I should be compensated for the duress I have endured/suffered. What? Just go ask that bigshot attorney son of yours and he'll explain the Revised Statute that covers my claim which entitles me to be made whole again.
I realize it is possible you erroneously omitted a few rants in my email and I will allow you 24 hours to make it right. And don't try to tell me you are getting better with that Xerox machine and you don't have any complaints, hence, no rants. I took Psych 101 in college and way smarter than to fall for that. I know how your minds work so don't even think of fooling me!
Anyway, I wish I could see the look on your faces when I send you these emails! Keep up the great work and laugh a little today! Paper route joke was/is priceless! Chop





dear Rob and Abby, this is a bit of a long shot I realise so hope I am not wasting your time! I am trying to locate any vintage (ie pre 1900) reprints or ephemera etc that detail rifling machines. I have details of the Robbins and Lawrence machines, and those featured in the 1882 Census report by Fitch but information on others seems very thin on the ground. Hope you might be able to help but as I say, I realise its a bit off the beaten track! kind regards, Peter; Peter G Smithurst,Curator Emeritus, Royal Armouries, Leeds LS10 1LT, UK Visiting Research Fellow, University of Huddersfield, Board Member, The Sam & Elizabeth Colt Heritage Center, Hartford, Connecticut, USA.

I sent Peter what we had… Rob

hello Rob, thanks for your reply. I have all of those and they only deal with the rifles, not how the barrels were made. There are pages of stuff on gunmaking in Greener but has scant reference to rifling! I have copies of various British patents and some details on the machines at Springfield and those by Robbins and Lawrence so I think I will have to make do with those. I don't want you wasting your time on forlorn hopes! thank you again for your patience, regards, Peter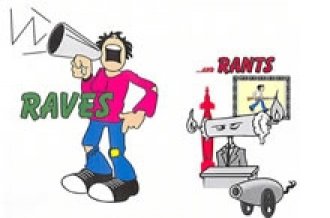 I called last week and left a message for you to call me with the information I askled for on the answering machine. While I didn;t expect any sort of real knowledge about my question (civil war uniforms and harness) I did expect you to call e back in a prompt manner like agood company should always do. Frank Larkves (by email)
Dear Frank, Quite honestly I can find no message from you on our machine, perhaps you dialed a wrong number. You were, however, successful calling us on the telephone at 11:15 Saturday night. I do understand you live in SoCal but that still makes it 8:15 Saturday night, not a good time to call especially after you read that we take calls from 9-6 M-F EASTERN TIME! Please don't call back. Rob
Gun Model & Makers, Parts Suppliers & Appraisers
Maker-Model Cross References:

Firearms Appraisals:

Mike Rich
, owner of
I HAVE THIS OLD GUN
.
Send Mike an email
to get started. His charges are modest.

We get hundreds of calls about PARTS: