Director's Notes... Lines from Lori
Think integrating computer science in your curriculum doesn't apply to you?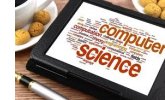 Perhaps reconsider. The statewide computer science summit for NH is taking place in northern NH this year. In addition for Dr. Jennifer Wang from Google keynoting, there is an awesome set of sessions covering content for pK through 12 at the CS4NH Summit taking place Saturday, September 30, 2017 in Berlin, NH. It's FREE, breakfast refreshments and lunch provided. Door prizes valued at over $1000 will be drawn!

Check out this line up of hands-on workshops:

PLTW Launch with Bethany Taylor, Mill Brook School, Concord School District, Elementary Technology Integrator for PK-5
KIBO Robotics - Programming in the Early Childhood Classroom with Beth Sommers, Extended Learning Coordinator at Greenland Central School for Grades K-2
TECH (Tackling Elementary Coding Honestly) with Jenna Buinicky, Technology Teacher, East Rochester and Chamberlain Street Schools for Grades 1-5
Bitsbox with Jennifer Corrigan, STEM Program Director, Gorham Middle High School for Grades 1-6
Scratch + Makey Makey + Play Doh = Differentiated Fun! with Tammy Andrew, Computer Science Instructor, Milford High School and President, CSTA - NH Chapter for Grades 4 - 12
Confident Coders with Heather Drolet, NH Technology Integrator and 2017-2018 Christa McAuliffe Sabbatical Recipient for Grades 3-5
Teaching Mobile App Development in Middle Grades with Michael Thompson, Tech Ed Teacher, Haverhill Cooperative Middle School & Founder www.SuperStarSTEM.com for grades Grades 6-8
CoderZ Cloud-Based Curriculum with Robert Clarke, Intelitek for middle and high
Project Lead The Way, Computer Science Principles with Ron Danault, White Mountains Regional High School, Computer Science Teacher for Grades 10-12
Using Python to Teach Mathematics and Science with Norman Messa, Computer Science Educator, Seacoast School of Technology for high school
Growing a Computer Science Program with Raji Gupta, Computer Science Teachers, Windham High School for high school
Register at bit.ly/cs4nh2017. NCES partnered with White Mountains Science Inc in organizing this event along with the statewide CS4NH team. We hope to see you there!




______________________________________




Berlin High School's Successful Launch and Recovery of HAB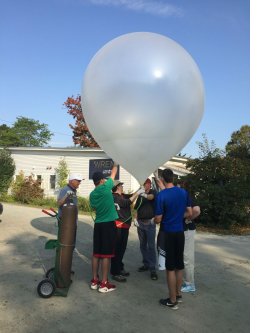 Three summers ago we invited educators to participate alongside high school students in a high-altitude balloon institute. One of those teams was from Berlin High School. NCES and WMSI would like to give a great big shout-out of congratulations to that team's recent launch and recovery. We had an estimated launch window with a time-frame in the last two weeks of September. The weather cooperated and with virtually no wind and clear skies, the balloon launched from Main St in Bethlehem, NH on September 18th. Its payload - designed to detach at 12,000 ft - was tracked to within a quarter-mile of its predicted landing zone near Cherry Valley Road.

Congratulations to the team leader, Lucie Kinney and students Sarah Clark, Thomas Sullivan, and Jonathan Demers. The group is planning a spring launch with a parachute-less design. Stay tuned...

See more pictures at http://www.ncedservices.org/hab





______________________________________




NCES Hosting Teacher Residency for Rural Educators

We are thrilled to be a part of the tremendous opportunity that UNH's Teacher Residency for Rural Educators has brought to northern NH. It has been a pleasure to host the classes for the first cohort of residents and work with the UNH faculty, local teachers, and community members who have already been a part of this project. You can learn more about TRRE in the press release featured on the NCES website or by visiting TRRE site.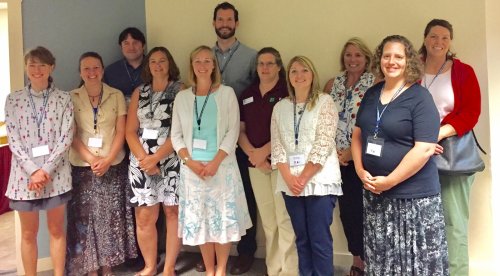 TRRE Residents and representatives from their community agencies gathered to celebrate a successful summer. Pictured left to right are: Alicia Chevoor, Naomi Levesque (FRC), Dan Lord (UNH), Missy Croteau, Holly Munce, Dr. Andrew Coppens (UNH), Christine Whiting (UNH Cooperative Extension), Kim Dorman, Lori Morann (North Country Rec Center), Shannon Wydra, and Andy Muller (AMC). Missing were
Denise and Eddie Wood from Colonel Town Rec.
Integrate engineering and literacy in elementary and middle school classrooms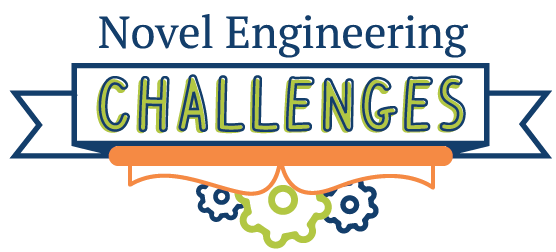 Join Us for a Free Introductory Workshop on Novel Engineering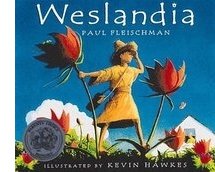 Learn about Novel Engineering by participating in this hands-on workshop that will prepare you to lead a Novel Engineering activity with your students based on the book Weslandia by Paul Fleischman.

Novel Engineering is an innovative approach to integrate engineering and literacy in elementary and middle school classrooms. In a Novel Engineering unit, students will engage in engineering design and take on the role of engineer as they build solutions to solve problems characters for characters in the books they are reading. Students pull information from the text to scope problems and set constraints as they engage in engineering design to help their clients (the characters) by designing and building a solution that will fit their client's needs.

Novel Engineering Challenges allows teachers and students to try out Novel Engineering by doing Novel Engineering using a featured book and then submitting pictures of student solutions to novelengineeringchallenges.org. Community members vote on the challenges and awards are given to two student participants each challenge period.

Instructor: Bill Church, White Mountain Science
Cost: Free, light dinner provided.
Where: North Country Education Services
When: October 25, 4:00 pm to 6:30 pm
Who: Teachers, librarians, and after-school providers are invited to participate in the workshop.
Register: Online at ncedservices.org/novel2017 or by calling 603-466-5437 M-F, 8:4.

---

A few slots remain in latest professional development opportunity through the NCES and WMSI partnership.





Many of you may already be engaging with the "Hour of Code" activity through Code.org. The intent of this PD opportunity is to give North Country Code Leaders the skills and curriculum ideas to bring back and teach to their colleagues in order to take the school to the next steps beyond the "hour of code".





The purpose of this professional development series is to begin integrating coding literacy in the elementary grades as a key element of developing robust computer science programs K-12. The PD is a "train the code leader" model and will focus on curriculum for K-8. Depending on the structure of your school(s)/district, this could involve a high school educator if there is a means for to work on implementation in the earlier grades.



Time: 4:00 to 8:00 PM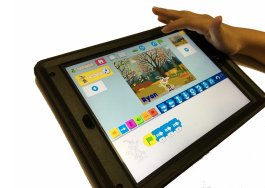 Dates: Wednesdays


October 11, 2017


November 8, 2017


December 13, 2017


January 10, 2018


February 14, 2018


March 14, 2018


Make-up snow date if needed, April 4th


April 11, 2018


May 9, 2018



Cost: $1250 per teacher

Register: Email with lori@ncedservices.org



---




Saturday, September 30, 2017 from 8:00 - 3:00

White Mountains Community College, Berlin, NH


Last chance to register! This free summit is aimed at expanding access to computer science in all grade levels. Great content, great people, great prizes.


Learn more at bit.ly/2017cs4nh


---
Drug Recognition Training for School Personnel
This event will help school personnel identify the latest trends in substance misuse as well as help to identify youth in crisis.

Instructor: Det. Scott Powers, Littleton PD, Drug Recognition Expert
When: Friday, October 6, 2017
Two sessions: 9:30 to 11:30 OR 12:30 to 2:30
Where: Gorham High School cafeteria
Cost: None
For: Any school personnel including bus drivers, custodians, cafeteria workers, support staff, and nurses from North Country schools.

Register via NCES at: http://bit.ly/drtraining or call Lisa at NCES 466-5437 between 8-4 M-F.

Question about this training should be directed to Greg Williams, Greg Williams, SMP Coordinator, North Country Health Consortium, Ph (603) 259-3700 ext 295, gwilliams@nchcnh.org

This event is made possible in partnership of the North Country Health Consortium, the Littleton Police Department, and North Country Education Services.

---
North Country Student Film Festival


If you are interested in being contacted with information on participating in this year's film festival for grades 4 to 8, please email lori@ncedservices.org.


---
Project Running Start STEM Scholarship Program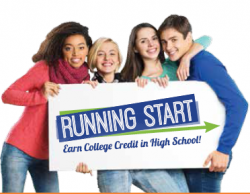 The Community College System of NH has announced a new scholarship program for students that would allow them to take up to 2 STEM related courses each year through Project Running Start free of charge due to a grant from the Governor's Dual and Concurrent Enrollment program. Download brochure.

---
NH State Arts Conference
---
Be a North of the 44th Placemaker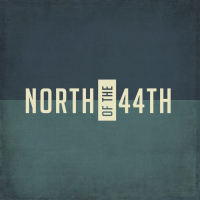 Share your energy and ideas.

Highlight the good things in our region.

Act together with your friends and family to make our place as great as it can be.

Practice thinking positive and building from strengths.

Embrace people who are different from you.

Join the North of the 44th Movement today!


---








Looking for help with substance abuse or mental illness but don't know where to turn?



Granite Pathways Regional Access Point Services is a statewide network, accessible by phone or in person to help New Hampshire residents struggling with addiction, to get the timely, supportive services they need; helping both individuals and families navigate the complex systems of care to real solutions.
Call 1-844-711-HELP or visit: granitepathwaysnh.org/rap/



---
Interacting with a child from birth to age 5?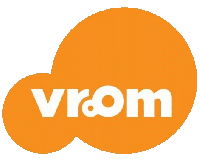 Vroom turns shared moments into brain building moments. Whether it's mealtime, bathtime, or anytime in between, there are always ways to nurture children's growing minds.





---
Changing the Culture of Mental Health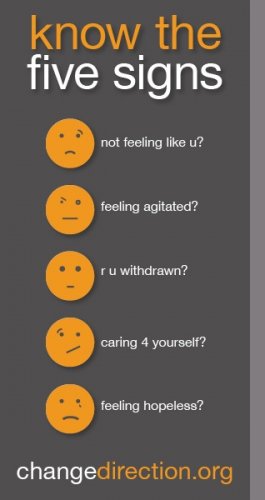 The Campaign to Change Direction has made the above rack-cards available to all students and teachers in NH schools. For the North Country, these were distributed through the superintendents. Learn more about this campaign to change the culture of mental health in America.



---
Comprehensive School Mental Health System Assessment

Learn more at https://theshapesystem.com/
---



Support NCES with a tax deductible donation






Your tax deductible gift helps support the work of the organization in being a leader in providing professional development and educational services, facilitating partnerships and fostering collaborations that benefit member schools, advocating for resources for teachers and students, and continuously creating opportunities that enhance education in the North Country.




---




Support NCES through AmazonSmile



Please consider supporting NCES by shopping through AmazonSmile. Amazon will donate to NCES every time you shop through this link: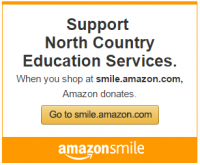 ---
Contact Information
North Country Education Services
300 Gorham Hill Road
Gorham, NH 03581
ncedservices.org
603-466-5437
nces@ncedservices.org
NCES is an equal opportunity employer and provider.