Classical Conferences and Meetings in 2017 and 2018

Illinois Classical Conference
Annual Meeting
October 6–8, 2017
University of Illinois
Champaign-Urbana, IL
Representative:
Laurel Draper
Classical Association of the Atlantic States
Fall 2017 Meeting
October 5–7, 2017
New York Marriott East Side
New York City, NY
Representative:
Donald Sprague
Presentations
Friday, October 6
10:30 am – 1:00 pm
"Presentations on the Lives and Works of Grace Harriet Macurdy (1866–1946) and Barbara McManus (1942–2015)" Judith P. Hallett, coauthor: A Roman Women Reader: Selections from the Second Century BCE through Second Century CE
2:30 pm – 5:30 pm
"Heliodorus in the Harlem Renaissance" Edmund Cueva, coauthor, Longus' Daphnis & Chloe: An Annotated Edition
Saturday, October 7
10:30 am – 1:00 pm
"Doing Scholarship as a High School Teacher" David Murphy, coauthor, Horace: A LEGAMUS Transitional Reader and A Horace Workbook
TFLA—The Texas Foreign Language Association
Fall Conference
October 12–14, 2017
Sheraton Arlington Hotel /Arlington Convention Center
Arlington, TX
Representatives: Phil Neill and Joni Dodson
ACTFL—American Council on the Teaching of Foreign Language
TFLTA—Tennessee Foreign Language Teaching Association
in conjunction with ACTFL
2017 Annual Convention and World Languages Expo
November 17–19, 2017
Music City Center
Nashville, TN
Representatives: Allan Bolchazy and Donald Sprague
Publisher's Presentation:
Friday, November 17, 3:30–4:20 p.m.
Music City Center, Exhibit Halls B, C & D, Workshop Room #4
E29 "Latin for the New Millennium: Editor/Teacher Perspectives"
Donald Sprague, B-C Editor; Dawn LaFon, White Station High School, Memphis, TN
---
2018 Conferences
SCS/AIA—Society for Classical Studies/Archaeological Institute of America
January 4–7, 2018
Boston Marriott: Copley Place
Boston, MA
Representatives: Allan Bolchazy, Bridget Dean, and Donald Sprague
CANE—Classical Association of New England
March 16–17, 2017
University of Rhode Island
Kingston, RI
Representative:
Donald Sprague
CAMWS—Classical Association of the Middle West and South
April 11–14, 2018
Hotel Albuquerque at the invitation of the University of New Mexico
Albuquerque, NM
Representatives: Bridget Dean and Donald Sprague
The 53rd International Congress on Medieval Studies
May 10–13, 2018
Western Michigan University
Kalamazoo, MI
Representatives: Adam Velez and Laurel Draper
ACL—The American Classical League
71st Annual Institute
June 28–June 30, 2018
University of Montana
Missoula, MT
Representatives: Allan Bolchazy, Laurel Draper, and Donald Sprague
National Classical Etymology Exam
deadline: Registration: September 6– October 27, 2017
administration: November 1–December 8, 2017

CAMWS Latin Translation Contest
(intermediate and advanced levels for high schoolers and for college students)
deadline: November 1, 2017
administration: November 27–December 8, 2017

National Greek Exam
deadline: January 20, 2018
regular* administration: February 26–March 3, 2018

National Mythology Exam
deadline: January 15, 2018
administration: February 19–March 3, 2018

National Latin Exam
deadline: January 20, 2018
regular* administration: March 12–16, 2018

National Roman Civilization Exam
deadline: February 2, 2018
administration: February 7–March 9, 2018

National Latin Vocabulary Exam
deadline: February 2, 2018
administration: February 7–March 9, 2018

Amherst College
Harry de Forest Smith Greek Translation Contest
registration: late November 2017
administration: February 9, 2018

Exploratory Latin Exam
deadline: March 1, 2018
administration: October 1, 2017–April 1, 2018

Bernice L. Fox Classics Writing Contest
deadline: March 15, 2018

p

ostmark

*check online for early administration dates.

Bolchazy-Carducci Publishers provides eTextbooks on a variety of eBook platforms. Bolchazy-Carducci textbooks are available through VitalSource,

GooglePlay

,

Chegg

, RedShelf, Adams Book, Follett,

MBSDirect Digital

, and ESCO. Each eBook platform offers a variety of tools to enhance the learning process. eBooks have the same content as our traditional books in print.
eBooks are purchased from the eBook provider. For direct links to purchase Bolchazy-Carducci eTextbooks, visit the title's product page on Bolchazy.com. Just above the product description there is a list of the eTextbook providers and a direct link to purchase the eTextbook. Some eBook providers sell directly to schools—check with your school to make these purchases.
You can read eBooks on a Mac, PC, iPhone, iPad, Android, or a variety of eReaders. Review the eBook providers specifications.
The eyeVocab software leverages human memory for distinctive affective images* presented in isolation to radically improve the speed, depth, and permanence of second language vocabulary acquisition. Images are drawn from classical art, both western and eastern, from photojournalism and historical photography, great book illustration, and other sources.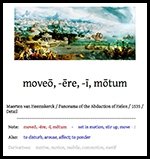 *Learn how images are chosen.

Far more than a set of electronic flashcards, the multimodal vocabulary program facilitates a significantly deeper learning and retention. Students will readily master the frequent Vergil and Caesar vocabulary for the AP® Latin Exam and thereby devote far more of their study time and energy to reading and discussing De Bello Gallico and the Aeneid.

eyeVocab programs correspond to the following B-C books.

Caesar: Selections from his Commentarii De Bello Gallico
(Mueller) (218 words)

Vergil's Aeneid: Selected Readings from Books 1, 2, 4, and 6
(Boyd) (162 words)



Vergil's Aeneid: Books I–VI


(Pharr) (292 words)

Latin for the New Millennium Level 1

(423 words)





Introductory rate for each of the AP® Latin programs is $14.95. The LNM 1 and LNM 2 introductory rate is $24.95 per program. For site licenses, contact Miles Becker at sales@eyeVocab.com.




Click on each title to learn more.
The Pompeiiana Newsletter created and edited by Bernard Barcio ran from 1974 through 2003. The newsletter offered a place for Latin students to publish comics, stories, games, and articles, and was a beloved resource for Latin teachers. In 2008, Barcio granted Bolchazy-Carducci Publishers the rights for all of the Pompeiiana Newsletter. B-C is proud to serve as curator for this archive and has made the issues available for teachers, students, and friends of the classics. Check out http://pompeiiana.blogspot.com/
Each September, Bolchazy-Carducci mails its Roman Calendar to Latin teachers across the nation. Watch for yours! If you're not on that mailing list, send a note TODAY to info@bolchazy.com. Put Roman Calendar in the subject line and provide us the USPS address to which you wish the calendar to be sent. The calendar is also available in a digital format.
Preview Bolchazy-Carducci Titles

Preview Bolchazy-Carducci titles before you purchase using Google Preview.
---

Downloadable Products
iPodius - Bolchazy-Carducci Publishers online shop for: audio, software, video, and a treasure trove of teacher-created materials in the Agora.
---
BCP Facebook Fan Page
Become a FAN of Bolchazy-Carducci Publishers, visit our Facebook Fan page for the latest news from BCP.
---
BCP Blog
Visit the BCPublishers Blog for B-C news and information.
Follow the B-C blog to learn about the changes in Latin for the New Millennium, Levels 1 and 2.
For instance, learn about the enhanced derivative coverage in the Second Edition.
---
BCPublishers on Twitter
Follow us on Twitter

---
AP® is a trademark registered and/or owned by the College Board, which was not involved in the production of, and does not endorse, this site.
These products have been developed independently from and are not endorsed by the International Baccalaureate (IB).
May I ask your indulgence as I wax nostalgic for a moment or two?

Forty years ago just as our beloved, late founder Dr. Lou Bolchazy was planning to purchase a printing business and establish what soon became Bolchazy-Carducci Publishers, I headed to Chicago. Fresh from college, having spent the summer working as an editor for the art historian constructing an index for The Art Bulletin, I was planning to spend just a year teaching Latin and Greek at Loyola Academy in Wilmette, IL. I served twenty-six years at the Academy as teacher and administrator.


Shortly after leaving Loyola, thanks to my association with the Illinois Classical Conference, Kennedy-King College tracked me down and offered me an adjunct position teaching western humanities. About the same time, Lou Bolchazy asked me to come visit Bolchazy-Carducci's offices, in Wauconda, IL at that time. Lou invited me to serve B-C as a contract editor and soon my baptism by fire was updating the Latin composition bible—Bradley's Arnold. Ten years ago this month, Lou and Marie welcomed me to Bolchazy-Carducci's salaried staff. And, it's been a wonderful ride providing me the opportunity to work with some terrific colleagues and to work on a marvelous set of titles from various books for the AP® Latin curriculum to Latin for the New Millennium to A Latin Picture Dictionary for Everyone. I have been blessed to represent B-C at conferences across the country and I look forward each year to seeing my colleagues and friends at these meetings.


This fall, Allan Bolchazy and I will represent B-C at ACTFL in Nashville. I am happy to report that master teacher Dawn LaFon from White Station High School in Memphis will join me in a publisher's presentation at ACTFL entitled "Latin for the New Millennium: Editor/Teacher Perspectives." Come visit our booth.

Check out the roster of conferences at which B-C will exhibit this year. Come by our booth. Peruse the latest titles. Take advantage of the conference discount. We also invite you to take a look at this fall's webinars. From the comfort of your home or your desk at school, we invite you to participate in this professional development program. If you have an idea for a webinar or wish to recommend someone, please reach out and let us know.
In the August eLitterae, we provided an activity from Gaylan Dubose's Farrago Latina: A Teacher Resource. We offer this title as September's specially discounted title. Curious about "farrago"? The English "a confused mixture: hodgepodge" is a pejoration of the Latin "farrāgō, -inis, f. a medley." Dubose's medley offers a variety of materials for the Latin classroom. Certamen enthusiasts will appreciate the twenty-six pages of certamen materials. Teachers will love Periculum Latinum, a game modeled on Jeopardy!—Dubose offers 250 questions for each level: novice, intermediate, and advanced. Take advantage of the discount.
For those of you using Latin for the New Millennium, First or Second Edition, please take a look at this issue's "Resources & Teaching Tips." We remind you of the resources, including some new podcasts, available in the LNM Teachers' Lounge. We strongly encourage you to share the LNM materials you've created with your teacher colleagues. Teachers are always the best resource for teachers!

Thanks to the Bolchazys for this wonderful opportunity to serve you classics teachers and your students.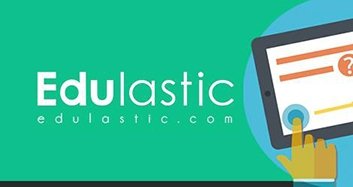 A colleague recently introduced me to Edulastic, an online assessment tool. I am enjoying exploring the different types of activities that I can create for my students this year. While I am not using it at this point for formal assessments, it allows me to add a variety of practice opportunities to my lessons from a single platform.


It is quite easy to create activities where students label an image, categorize words, fill in the blanks, sequence events, match vocabulary, and edit sentences. To aid in the generation of each type of question, Edulastic provides a helpful video tutorial. Using the "label and image" question type, I have had students practice their geography skills by labeling a map. With the "categorize words" question type, students can sort verbs by tense, for example, or nouns by declension.

The variety of question types really makes Edulastic a tool with lots of uses. To use Edulastic with your students, you will need a teacher account. While there is a paid account option, I have been happy with the free one. Once you have set up your account, you'll need to create a class that your students can access using the class code. Then, you are ready to start creating your assessments. To get started, visit
www.edulastic.com
.

Lynne West
Latin Teacher and Instructional Specialist
Bellarmine Jesuit College Prep
San Jose, CA

Webinars Fall 2017

Tuesday, October 10,
6–7:00 pm ET

The Art of Translating Latin

Presenter: Robert Cape, PhD, Professor of Classics, Austin College, Texas

The current AP Latin Exam expects students to "translate" using different approaches to translation. This webinar explains those different ways translation works and equips teachers with strategies to help students express their comprehension of Latin texts as specifically directed. The strategies are relevant for students in all Latin courses and help them understand how and why teachers do, indeed, sometimes require a "literal" translation.
Professor Cape is professor of classics at Austin College, Texas. He earned a BA and an MA at the University of Arizona and an MA and PhD from the University of California, Los Angeles. As instructor and researcher, Dr. Cape examines elements of Greco-Roman culture from the perspectives of language (Greek and Latin), history, material culture, theory, and reception. His primary areas of interest are Roman oratory and the negotiation of social values, gendered speech and action in Roman/Hellenic culture, Latin pedagogy, and receptions of the ancient world in science fiction. He has served as Chief Reader for the AP Latin Advanced Placement Program. He earned a Society for Classical Studies Excellence in Collegiate Teaching Award, an Ovatio for distinguished professional service from the Classical Association of the Middle West and South, and an Austin College Teaching Excellence and Campus Leadership Award. Professor Cape is presently authoring, for Bolchazy-Carducci, a text on Cicero geared to the IB Latin curriculum.

---
Tuesday, November 14,

6–7:00 pm ET

Latin for the New Millennium: Using the Aural/Oral Component

Presenter: Terence Tunberg, Professors of Classics, University of Kentucky, Lexington, KY


Let an accomplished educator and living Latin enthusiast gently walk you through the aural/oral opportunities presented by Latin for the New Millennium, Levels 1 and 2. Coauthor, Dr. Terence Tunberg, will set you at ease as they provide various suggestions and strategies for implementing or enhancing the spoken Latin component of your classes. He will share with you the bounty of aural/oral activities and exercises in the LNM Teacher Manuals and demonstrate how teacher-friendly they are!

Terence Tunberg, coauthor of Latin for the New Millennium, Levels 1 and 2, is a world-renowned Neo-Latinist and scholar of Latin literature through the ages. He is especially esteemed for his enthusiastic promotion of active Latin. The celebrated Conventiculum Latinum Lexintoniense—the Conversational Latin Seminar held each summer at the University of Kentucky—has spawned a network of similar programs across the country.

Tunberg earned his BA and MA in classics at the University of Southern California, did postgraduate research and doctoral work in medieval studies at the University of London, England, and earned a PhD in classical philology from the University of Toronto, Canada.
---
Tuesday, November 28,
6–7:00 pm ET
Honor Among Thieves: Craftsmen, Merchants, and Associations in Roman and Late Roman Egypt
Presenter: Phillip F. Venticinque, PhD, Associate Professor of Classics, Cornell College, Iowa


This webinar is drawn from Professor Venticinque's book of the same title. He provides an analysis of how craftsmen, merchants, and associations interacted with each other and with elite and nonelite constituencies; how they managed economic, political, social, and legal activities; and represented their concerns to the authorities. His examination of primary source material led to his insights into this demographic's acquisition and use of social capital and created status among their own ranks. Hence, the title Honor Among Thieves.

Philip F. Venticinque is an Associate Professor of Classics at Cornell College in Mt. Vernon, Iowa where he was honored with the Gaarde-Morton Junior Faculty Award in 2011. Students chose him to deliver the faculty address at commencement in 2015. Dr. Venticinque earned his PhD and his MA from the University of Chicago Department of Classics and the Program and Committee on the Ancient Mediterranean World respectively. His BA in classical languages and literature is also from the University of Chicago. He has been the recipient of fellowships from the American Council of Learned Societies, Center for Hellenic Studies, and Loeb Classical Library Foundation. He also received the Mrs. Giles Whiting Dissertation Fellowship, the Dumbarton Oaks Junior Fellowship in Byzantine Studies, and the Martin Marty Center Dissertation Fellowship from the University of Chicago Divinity School. Professor Venticinque has published and presented on various topics about Roman Egypt.
---
What Equipment Do I Need for B-C Webinars?

To participate in Bolchazy-Carducci Publisher sponsored webinars you will need high-speed internet access, computer speakers/headphones, current web browser, and the link to the webinar virtual meeting space, which is provided in your webinar invitation.
Webinars Make for User-Friendly Professional Development

Participation is free. All webinars provide opportunity for participants to ask questions. Learn lots—attend as many presentations as you can. Bolchazy-Carducci Publishers provides documentation for your participation. You can share this with your supervisors. Many webinar presenters provide handouts, etc.
Resources & Teaching Tips

√

Latin for the New Millennium

Teachers' Lounge




♦Thanks to authors Milena Minkova and Terence Tunberg and their graduate students, who have recorded four of the "Talking" dialogues from LNM Level 1 in the classical Latin pronunciation. These four podcasts are found in the LNM Teachers' Lounge to be downloaded or used online:

LNM Level 1, Chapter 10 "The Morning before a Test"
LNM Level 1, Chapter 12 "Discussing the Weather"
LNM Level 1, Chapter 20 "Going Shopping"
LNM Level 1, Chapter 21 "A Birthday Party
These podcasts are for LNM classroom use only—not for sharing or other distribution. The podcasts complement both the First and the Second Editions of LNM.


Teaching Tip: Once the students have acclimated to class, have listened to the Latin chapter readings, and have begun working with the first chapters' "Talking" dialogues in LNM 1, have them turn to "The Morning before a Test" and have them follow along with the podcast for the dialogue with an ear to pronunciation and cadence.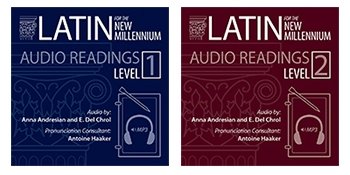 ♦ For classes using the eBook versions of LNM Levels 1 & 2, audio recordings of each Latin chapter reading are embedded. This past spring, all these Latin chapter reading recordings were uploaded to the LNM Teachers' Lounge to make them available for classes using the print versions of LNM Levels 1 & 2. Master teachers and oral Latin enthusiasts, Anna Andresian and Professor E. Del Chrol (Marshall University, West Virginia) provide a professionally recorded reading in the restored classical pronunciation of Latin. These recordings complement both the First and the Second Editions of LNM. Each set of audio readings is available as MP3 recordings for $4.99.

♦ As we've mentioned, the Second Edition of Latin for the New Millennium, Levels 1 and 2, features additional drill and laddering exercises as well as an enhanced emphasis on English derivatives. These new materials are available in the LNM Teachers' Lounge to teachers using the First Edition of LNM.

♦The best resource for additional classroom materials, activities, worksheets, quizzes, etc. is the Latin teacher community. We strongly encourage LNM teachers to network and collaborate through the Teachers' Lounge.

Want to hear how one of your colleagues treats a specific topic?


Put the topic, e.g., "indirect statement" or "chapter 7," in the search box in the upper right corner and click!

Share your materials with your colleagues, upload quizzes, lesson plans, etc.

Initiate and participate in discussions with your colleagues about LNM.

♦As you begin the new school year, be sure to check out the complimentary complementary resources, including test banks, in the
LNM
Teachers' Lounge. If you're using
LNM
, be sure to join the Teachers' Lounge. Just
click
to join!
Classicists have long sought this special
plant
.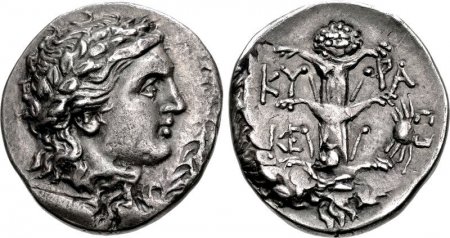 Coinage provides clues to the appearance of the elusive silphium. Didrachm of Magas as Ptolemaic governor, first reign, circa 300– 282 or 275 BCE. Courtesy of Creative Commons: Classical Numismatic Group, Inc.
√
Archaeology Discoveries
Gauguin and the Classics
Over the past few months, the Art Institute of Chicago hosted an exhibit "Gauguin: Artist as Alchemist" that explored "the artist's unpredictable and, at times, fantastical forays into the applied arts while situating them within his radically experimental oeuvre as a whole. Featuring his work in ceramics, woodcarving, printmaking, and furniture decoration, and their relationship to his canvases, the exhibition acknowledges the artist as a visionary and controversial figure." The exhibit moves on to the Grand Palais in Paris for an opening October 11 and closing on January 22.
Below please find some works with special relevance for the classicist.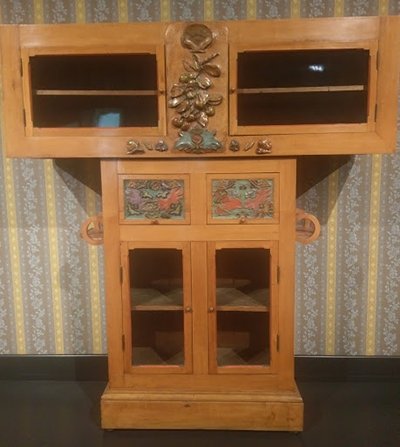 Gauguin signed the seashell at the top of the cabinet with Gauguin fecit. However, most of the wood-carved decoration is his work.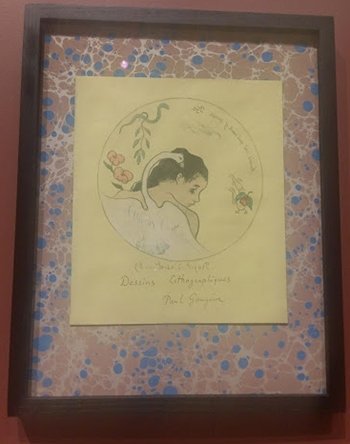 A zincograph rendition of Leda as a design for a plate.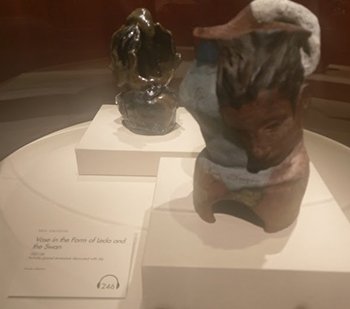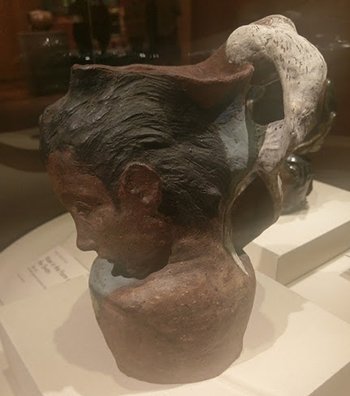 Inspired by his experiences in Brittany, Gauguin creates a ceramic Leda as a young Breton woman and transforms the swan to a goose.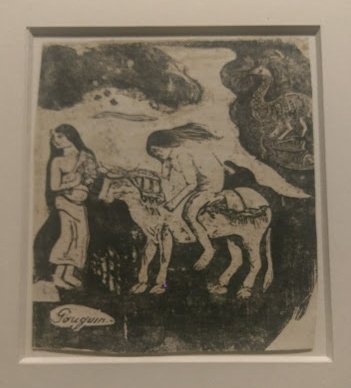 The Rape of Europa wood-block print combines the classical with the non-western—note the woman on the left wearing a Tahitian skirt and some believe the bull reveals the influence of Hindu iconography.
---
A Pleasure to See Some Latin

Ed Tracy, Chicago arts and culture commentator, has titled his blog
De Usuris
"About Pleasures."
eLitterae Subscribers Special Discount

eLitterae Subscribers Special Discount
Special 33% Discount

Paperback, 114 pages,
ISBN: 978-0-86516-398-0
$15.00

$10.00
This offer is valid for up to three (3) copies of the book, prepaid, no returns.
Discount is not available to distributors or
on products distributed by Bolchazy-Carducci Publishers.
This offer expires 10/21/17.
(Please note that there will be no adjustments on previous purchases.
Offer is non-transferable and subject to change without notice.)
Enter coupon code eLit0917
on the payment page. The special

offer pricing will be charged at checkout.