For the remaining open houses at M R Gardens this fall, we are offering plants at half-off!
M R Gardens opens its greenhouse to the public on Saturdays from 9 a.m. to 1 p.m. in September and through October 21 or until supplies last. We're heading off to a landscaping job soon after 1:00 so please arrive before then.
Fall plants that are available for your garden include broccoli raab, Chinese cabbage, cilantro, collards, kale, kohlrabi, lettuce, mustard greens, pak choi, as well as herbs and native perennials. Most varieties are pictured and described here: https://squareup.com/store/m-r-gardens/
You can reserve your plants on the Square site, and you only pay the upfront deposit rather than full price. If you can't pick up your plants Saturday, we can arrange another time.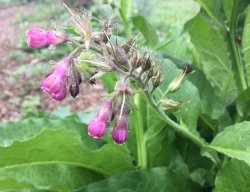 Comfrey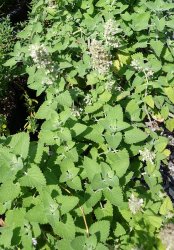 Catnip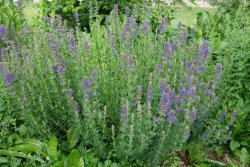 Hyssop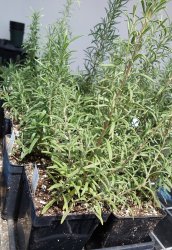 Rosemary

Since M R Gardens seedlings are grown on a small scale, they are given individual attention with a focus on quality. We strive for "as sustainable as possible." We are not only committed to organic methods but also use nearly all renewable resources in our passive solar greenhouse, as well as reuse nonrenewable resources.
Is now a good time to plant?
Yes. While your veggie starts would like to go in the ground soon to grow to full size before our usual late-October freeze hits, perennials typically can be planted comfortably until at least mid-October. Depending on the variety, fall is often the ideal time to plant because roots settle nicely into the soil still warm from summer, and, in the cool weather, plants are less stressed during transplanting. As perennials enter dormancy, more energy goes into the root system rather than the blooms, making for stronger plants in the long run.
How hard is it to treat yourself?

I'm excited that "Grow," my year-long gardening program held here at the farm starting October 24, is half-full with a great mix of people of all ages and backgrounds. A few others have expressed interest, but are concerned that they won't have the time or the funds.
This is my advice based on years of focusing on creating a lifestyle that deeply fulfills me:
If Grow is something you really wish to do, then go for it. You may feel like you don't have time at the moment, but if you set your priorities, then events and logistics rearrange so that what you truly want slides into your life.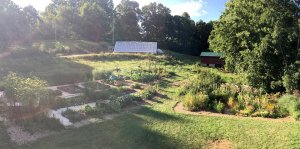 If you're worried about the cost (a total of $600 for 36 sessions), consider that you are essentially paying up-front for your produce for a full year. I can't guarantee the weekly basket of veggies, herbs and/or flowers will supply all your needs, but certainly much will be met during the key growing months. And all with high quality organically grown foods that you helped grow.
If we factor in the investment it takes for a program like this to get started—the established gardens, greenhouses, equipment, tools, land, not to mention what the teacher (that's me) brings—16 years of experience, education, and lessons learned through trial-and-error—the value of this program is immense. But I've kept the program at a cost similar to a CSA share because I really want people to give this model a try. I understand your life is packed, and I am very appreciative when you can prioritize being a part of growing your own food.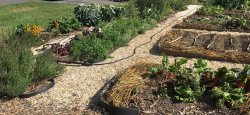 When determining if your budget can handle something you love, it's often best to ask—"Is it feeding my soul?" If it is, then usually no monetary value can adequately illustrate the amount of joy, health, education and motivation it brings into your life. Proactive, positive energy carries over to other parts of your life, providing fuel that you didn't have before.
And remember—if financial limitation is honestly the only barrier holding you back from participating, please inquire about scholarships because funding may be available
.
Sustainable model of growing food

M R Gardens is offering a new opportunity for clients to be involved with the growing of their own food at the two-acre farm in the Oakley community. Called "Grow," the program meets for a full year on a nearly weekly basis, starting October 24 with building the soil for the following spring. Grow participants learn how to cultivate food in diversified, ecologically sound gardens, and then take home the bounty, dividing up the harvest of vegetables, fruit, flowers and/or herbs.
M R Gardens is now interviewing potential students.
To confirm that the program is the right fit, applicants go through a simple application process. Candidates can contact me (Megan) at 828.333.4151 to set up a meeting at the farm. The main requirements are an interest in a unique ecological way of landscaping, excitement about the work of gardening, the ability to help create a conducive learning environment for all in the group, and acceptance to others of different backgrounds and belief systems. Applicants should express interest as soon as possible, and the first payment is due October 20.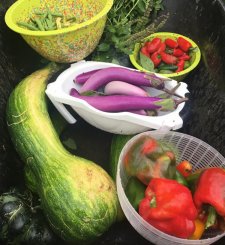 Grow offers education not only in the specifics of growing each particular vegetable and fruit, but also in creating a healthy system to support the crops. That includes beneficial microbes that convert the nutrients in the soil into a form that plants can uptake; beneficial flowers that attract pollinators as well as predators of garden pests; and native plants that are key elements of the food web. Participants also learn about naturalized landscaping, ground covers in place of grass, medicinal herbs, and seed starting in M R Gardens' passive solar greenhouse, which is climate controlled by design with no additional heating or cooling.
The goal is to create ease and fun in growing food. When farming is concentrated in the hands of a few, it can become drudgery. Farmers aim to make their food affordable, but in doing so, they are often inadequately compensated and tempted to sacrifice the health of the land for fast, efficient production. On the other side of the coin, home gardening can be frustrating if the knowledge and the group structure isn't in place.
The Grow program is an exceptionally sustainable model of growing food. While there are a lot of promising advancements in all scales of organic and sustainable agriculture ventures, I gravitate to a farm size in which I can create the healthiest soil ecosystem possible. For me that means limited mechanization and more hands helping in the garden. I also give attention to the diversity of plants, insects and microbes—to all that surround the vegetables to help them grow—rather than solely concentrating on food crops.
Similar to a Community Supported Agriculture model, Grow offers residents an opportunity to essentially pay up-front for their produce for the coming year, therefore sharing in the risk inherent in farming. The difference is that the emphasis for Grow is on education and participation. While Grow students might not go home with quite as much produce as a CSA basket, they get to harvest unique, nutrient-dense fruits such as jujube berries and chokeberries, along with the typical vegetables that are in season. For some participants, it may be a relief to only take the amount of food they know they can handle that week.
Because of the structure of the Grow program, the weekly gathering in the gardens is something members look forward to. The education is hands-on, so most of the learning is through activities, such as preparing garden beds, planting, and tending the plants, rather than in memorization of facts and terms. While participants are physically active and are given opportunities to bustle if they so choose, most of the work is relaxing and meditative—or lends itself to conversation with others in the group.
Emergence: For budding professional gardeners

Budding ecological horticultural professionals may consider Grow's parallel program, Emergence, which is designed for students who see themselves one day making an income from farming. As the Grow model expands to sites other than just M R Gardens, Emergence students are prepared to help coordinate these gardens. Grow can be replicated on sites such as businesses that hold the intent to better the lives of their employees and community members.
A few students of M R Gardens, who started out as volunteers, have already begun making a side income from gardening. After more than a year of learning here, Asheville resident Jenna Payne occasionally helps out M R Gardens' landscape design clients, if Payne gets a break from nursing school and a midwifery apprenticeship in which she's currently enrolled.
"Megan is a skilled teacher and mentor with the basis of her instruction focused on real-time, hands-on learning," said Payne, who has been working off and on with various growers for a decade. She was struck with the uniqueness the M R Gardens style—the way of building the soil, of using ground covers in place of grass, and of integrating plants that naturally pop up in the garden.
"Megan's gardens are incredibly abundant despite the small scale," Payne said. Most of the edible and native gardens are currently in a half an acre, with plans to eventually expand throughout the two-acre property.
Payne is particularly impressed by the care and attention that M R Gardens gives, which makes for strong, robust plants and also skilled students. "Megan excels at conveying her successful gardening processes and systems in a digestible, fun and applicable way to beginner or advanced gardeners," Payne said.
The inspiration for Grow and Emergence is multifold. While they are in part a response to customers' need to gain more vegetable growing knowledge and have greater success in the garden, we are also addressing an issue that persists despite the many films about food and agriculture that have been released in the last decade. The general public is still too removed from farming to fully understand all that is entailed—such as the resources spent, the skills required, and the timing and seasonality.
Over the years, I have also noticed a great need for connection. Community members are drawn to help out in the garden simply because they want to be around the plants and in a natural environment. When I give volunteers vegetables to thank them for their assistance, they often act like I am giving them too much, Just being here and participating was enough 'thanks' for them.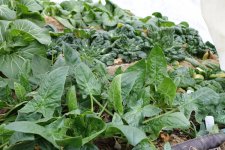 The programs are also way for me to share my lifestyle with others. I thoroughly enjoy my day-to-day activities of gardening, learning about the natural world, and having conversations with fellow gardeners, even in the midst of the vast amount of attention a business needs to grow.
Why should I be the one to have all the fun? There's plenty here to go around.
M R Gardens continues to offer garden coaching and native/edible landscape design services to clients at their homes, which we have done since 2012. Some new clients are even combining the Grow program with our home landscaping services to help renovate their own yards.
Caitlin Johnson of North Asheville shares her experience with gardening with M R Gardens this past spring. "When my husband Patrick and I began working with Megan we had very little gardening experience and little vision for what our yard could look like—we just knew we needed help," Johnson says. "Megan gave us a vision for what the empty dirt patches in our yard could be."
"The most helpful part of the process was gardening with her," Johnson continues. "She taught us how to amend our soil, what to plant where and why, and how to care for our plants. Everything we planted before working with Megan died or looked awful, but we now feel confident in our ability to plant in such a way that our yard thrives with beautiful native plants." The Johnsons, along with their children—Isla, 7, Luke, 7, and Claire, 4—also just had fun planting their new native slope together.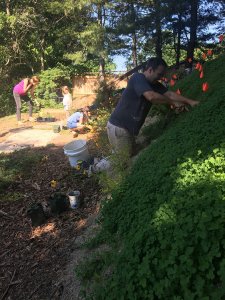 Hi all,
If this newsletter is the first you've received from me, welcome! I likely met you at my greenhouse in the Oakley community of Asheville. Be sure to add

megan+mrgardens.net@mnb.email

to your address book so that my messages get to you. Please open the newsletters and share them with your friends. I keep track of how many views the newsletters receive so I know it's worth the time to send them out. I love connecting to you this way, but I also know your inbox is probably full. If you don't hear from me, please
check
regularly for updates on current news about the greenhouse, on-farm classes, garden coaching and edible/native landscape design. Or feel free to call or email with questions!
Best regards,
Megan Riley

828.333.4151
megan@mrgardens.net
Contact Megan at
M R Gardens

Earn a free plant for every one of your referrals who orders online from M R Gardens. Just tell your friend to let Megan know they heard about M R Gardens from you! Offer only available for Pre-Season Prep customers.

Click here to read about my unique background in horticulture, sustainable agriculture, experiential education and herbalism.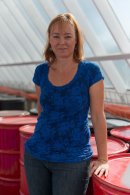 M R Gardens business values

Some activities require someone by your side to really grasp them, and gardening is one. When you are shown how to set up a bed, plant the crops and harvest them, you are much more likely to remember how later. It's also important that you set up a system that fits your lifestyle, schedule, goals, personality and work style, so that you stick with the activity over time. In addition to working with you a few days your first season, I can provide you a garden plan specifically for you, as well as spreadsheets, timelines and growing tips to make your life in the garden manageable. Read more here.


I serve individuals, families and business owners who want to improve their properties and the well-being of their customers with edible gardens. Using primarily edible and native plants, I tailor designs to the client's unique needs, with the goal of creating an aesthetically pleasing, therapeutic and useful area that raises quality of life and property value. I incorporate themes of traditional design (such as texture, levels, line, unity, balance, simplicity, color, and ease of maintenance) with the principles of permaculture design (such as microclimates, useful vegetation, and the smart use of the sun's and the gardener's energy). I aim to create a vision, alongside the property owner, that is both extraordinary and practical, so the landscape can realistically be implemented and maintained. Read more here.
M R Gardens offers high quality plants grown on a small scale, so they are given individual attention. We strive for as sustainable as possible, which means not only growing organically but also using nearly all renewable resources and reusing nonrenewable resources.

Click to reserve yours.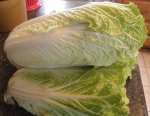 Chinese cabbage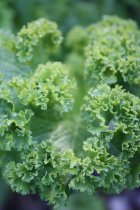 Vates Kale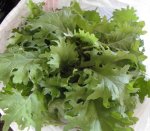 Winter Red Kale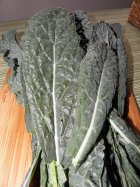 Lacinato Kale


Kohlrabi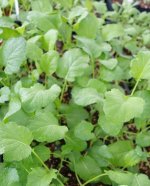 Broccoli Raab


Cilantro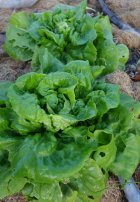 Buttercrunch lettuce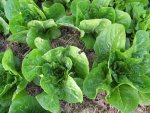 Romaine lettuce