Director's Notes... Lines from Lori
Hello educators and others interested in educationally related news and happenings in the greater northern NH region.


North Country Student Film Festival

We are excited to be kicking-off the North Country Student Film Festival this month. We are shaping up to have at least 10 schools involved and we are excited about that. We pretty much packed the house at the Rialto Theatre last year and anticipate having to divvy out tickets this year for this not-to-be-missed event. See the sidebar for more information and visit ncedservices.org/film for complete guidelines and details.



______________________________________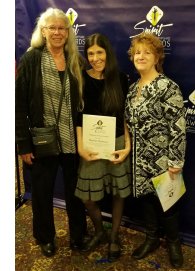 Congratulations Marlene Mowbray!



The NCES' Adult Learner Services program volunteer, Marlene Mowbray of Lancaster NH, was honored with a Volunteer Service Award at Volunteer NH's 2017 Spirit of NH Awards Ceremony at the Capitol Center for the Arts on November 7, 2017.



Marlene has been a volunteer tutor for over 20 years. Marlene volunteers for Coos Adult Learner Services, providing HISET (High School Equivalency Test) preparation at the Weeks Memorial Library in Lancaster as well as providing instruction for students who are in need of assistance with the ASVAB, PRAXIS, TEAS and other educational needs. We are thrilled to see Marlene's kindness and huge heart for her community recognized by Volunteer NH.

Photo: Marlene Mowbray (center), pictured with Peggy Blais, ALS Project Coordinator (left) and Gayle Theberge, ALS Assistant Coordinator (right).






______________________________________




New Hampshire Cyber Robotics Coding Challenge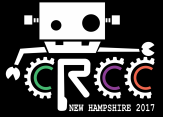 Computer Science Week is December 4th-10th, 2017. Check out the details on the NH Department of Education website regarding the NH Cyber Robotics Coding Challenge for all NH middle and high schools taking place during. Learn more

If you missed the webinar about participating in this virtual competition, it is available here.




______________________________________






Up for Grabs: Museum of Science Engineering Curriculum Materials

NCES has a mix of kits, teacher guides, and student storybooks from the Museum of Science Engineering series. In some instances we have the kit and no guide, or the guide and no kit. We have student storybooks for all except for the last one that we only have one copy of. The table indicates what we have on hand. We will be donating these on a first-come, first-serve basis to FULL member schools based upon the order we receive an email specifying the item of interest sent to lori@ncedservices.org. The unit title links to the full description.





______________________________________




Be sure to check out the rest of the content in this newsletter. If you have something to share with the educational community, feel free to pass it along. And remember, between newsletters, you can follow announcements on our Facebook page.

Wishing you the very best during this holiday season.

Sincerely,
Lori Langlois
Executive Director



P.S. Speaking of the holidays, if you shop through Amazon, please consider

using this link

and a portion of your order will support NCES. As a matter of fact, you can drag the image below to your bookmarks bar and whenever you purchase through this AmazonSmile, you will be making a donation to NCES as well. When you shop at smile.amazon.com, you'll find the exact same low prices, vast selection and convenient shopping experience as Amazon.com, with the added bonus that Amazon will donate a portion of the purchase price to support NCES.




---
Tech Users December Virtual Meeting

The Tech Users Group is a statewide group of K-12 educators who share how they are successfully using technology in their classroom. Meetings are held monthly through Zoom, a video conferencing app that is free to download and use. All you need is a computer with audio that connects to the internet.

If you are interested in attending, wish to join the mailing list, or have questions email Brenda Tilton at b_tilton@sau58.org or matt@ncedservices.org.

Presenter: Varies by month
Date/time: Monday, December 11, from 3:15 pm to 4:15 pm
Cost: Free
Register: Email matt@ncedservices.org


---
Mindfulness Teacher Workshop:
Free Preview of Educator Summer Camp in July 2018



Lead by Erin Woo, M.Ed., this session will introduce how the practice of mindfulness provides the foundation for bringing our best intentions to our teaching – connecting with our students, compassion, self-awareness and ability to respond skillfully to whatever arises in each moment rather than reacting in habitual and sometimes unhelpful ways. Teachers will learn about mindfulness, the latest brain science, engage in mindfulness practices and leave with tools and techniques to cultivate mindfulness in the classroom.





As noted below, a comprehensive training for educators to implement mindfulness practices in their classroom is planned for this coming summer. This free session is a great opportunity for potentially interested educators to get a better sense of whether would be entailed in integrating mindfulness practices in the school setting.



Date/time:Tuesday, January 23, 2018 (originally mistakenly listed for Jan 16)
Time: 3:30 to 4:30
Cost: Free
Register: Online or by calling 603-466-5437 M-F 8-4

Read more about the instructor, Erin Woo, below.

---
Mindfulness for Educators Summer Course
Mindfulness for Educators is an experiential learning program for teachers interested in incorporating mindfulness into the life of the classroom. Mindfulness complements social emotional learning practices by promoting stress management, emotional well-being and cognitive performance. In this course you will explore mindfulness in a way that enhances your own innate capacities for resilience, focus and well-being.

Mindfulness is a powerful approach to working with daily physical and emotional stress. Brain scans show the regular mindfulness practice significantly alters the functioning and structure of the brain. Studies show that teachers who practice mindfulness reduce feelings of burnout and ineffectiveness, and increase their sense of well-being, happiness, and empathy in the classroom. Students who use mindfulness strengthen their concentration and improve their ability to regulate their emotions.

Teachers will have the opportunity to develop a personal mindfulness practice during the online portion that takes place in the four weeks leading up to the course. This emphasis on a personal mindfulness practice will continue in 3-day live course and will provide the foundation for learning how to integrate mindfulness into the classroom. During the three day-long classes we will explore topics such as neuroscience, stress physiology, embodied teaching, mindful listening communication, and mindfulness practices to share with students, through dialogue, individual reflection, and practice teaching.

This course consists of 8 hours of online work and 3 days of instruction. The in-person instruction will take place at NCES on July 16 - 18, 2018 from 9:00 am - 3:30 pm. The online coursework will require approximately 2 hours per week for 4 weeks and will run June 17 - July 13. The online portion will contain two optional live video sessions that will be held June 24 and July 8 from 7 - 8 pm. These sessions will be recorded and posted online for those who can't make it.

Course Dates


On-Site Classes: Monday, Tuesday and Wednesday July 16 - 18, 2018 9:00 am - 3:30 pm


Pre-Session Online Coursework: June 24 - July 13


Online Live Classes: June 24 and July 8, 7:00 pm - 8:00 pm


Cost: $435 staff from NCES member school, $500 associate members, $600 all others
Register: Online or by calling 603-466-5437 M-F 8-4

Instructor


Erin Woo, M.Ed., loves sharing mindfulness with teachers because it combines her passion for teaching children with her delight in sharing mindfulness with adults. She works as a Program Developer and Lead Teacher at the Center for Mindfulness at UMass Medical School where she also did her training. She is certified to teach mindfulness throughout the Mindfulness in Schools Project and did the Mindful Schools Year-Long Teacher Training. She teaches mindfulness to students in local elementary and high schools.

Erin is the director of White Pine Montessori, the school she founded in 2008. She is Adjunct Professor of English at NHTI Community College where she teaches a mindfulness-based communications course. She teaches Mindfulness Based Stress Reduction (MBSR) and leads a weekly meditation group. She has been practicing mindfulness since 2006 and is dedicated to sharing the benefits of mindfulness with others.

---
My Students Have Taken the SAT, Now What?
How to Integrate Score Data with Official SAT Practice on Khan Academy
This session is designed for school staff that has logged into the K-12 Assessment Reporting
Portal and need help figuring out ways to effectively use the data. We will explore the types
of reports available to not only help make decisions around curriculum and instruction, but
also make connections to the Official SAT Practice available through Khan Academy.
Participants will also hear about strategies New Hampshire schools have used to ensure
students link their College Board and Khan Academy accounts.
Instructor: Dena Johnson, CollegeBoard
When: January 4, 2018 from 1:00 pm to 3:00 pm
Cost: Free
Where: North Country Education Services
Who: Administrators, Teachers and counselors
Requirements: Notebook or Internet Accessible Tablet
Register: Online at https://goo.gl/mRax26 or (here) or by calling 603-466-5437 M-F 8-4
---


Film submission deadline: February 16, 2018

Film Festival: Saturday, March 24, 2018 at the Rialto Theatre, Lancaster NH

Award Categories for 2017-2018

Partnerships North of the 44th
Innovation North of the 44th
Life North of the 44th
Additionally, awards will be given to recognize these film characteristics:

Best Technical Merit
Best Cinematography
Best Picture
Best Originality
Learn more
---
Part-Time Opening:
Math Instructor

Coos Adult Learner Services, a program of NCES, is seeking a part-time math instructor for the Berlin location. This is a 4 hour per week position that ends in June 2018. Rate of pay is up to $25/hour depending on qualifications. Though teaching certification is not required, candidates must be capable of working with struggling math learners to prepare them to pass the HiSet. The math portion of this test is compromised of skills in: Numbers and Operations on Numbers (19%), Measurement/Geometry (18%), Data Analysis/Probability/Statistics (18%), and Algebraic Concepts (45%) Submit resume and letter of interest to: Peggy Blais, ALS Project Coordinator, 166 Main Street, Berlin, NH 03570 or email pblaiscoosals@myfairpoint.net.


---


The Greater Good Science Center studies the psychology, sociology, and neuroscience of well-being and teaches skills that foster a thriving, resilient, and compassionate society.

Tips, tools, and resources for educators and parents freely available include topics of:

Teaching gratitude
Social-emotional skills
Self-compassion
Strengthening democracy
Science of happiness
Teaching empathy
Adopting a growth mindset
and much, much more
Learn more at ggsc.berkeley.edu
---

NCES Online Professional Development L

ibra

ry & Educational Student Texts

Want to enhance your ebook collection? Check out the hundreds of educational ebooks available to NCES member schools:



---
Project Running Start STEM Scholarship Program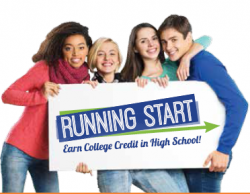 The Community College System of NH has announced a new scholarship program for students that would allow them to take up to 2 STEM related courses each year through Project Running Start free of charge due to a grant from the Governor's Dual and Concurrent Enrollment program. Download brochure.


---
Be a North of the 44th Placemaker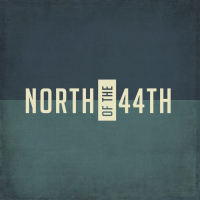 Share your energy and ideas.

Highlight the good things in our region.

Act together with your friends and family to make our place as great as it can be.

Practice thinking positive and building from strengths.

Embrace people who are different from you.

Join the North of the 44th Movement today!


---








Looking for help with substance abuse or mental illness but don't know where to turn?



Granite Pathways Regional Access Point Services is a statewide network, accessible by phone or in person to help New Hampshire residents struggling with addiction, to get the timely, supportive services they need; helping both individuals and families navigate the complex systems of care to real solutions.
Call 1-844-711-HELP or visit: granitepathwaysnh.org/rap/



---
Interacting with a child from birth to age 5?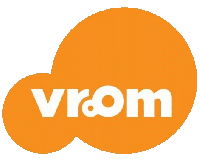 Vroom turns shared moments into brain building moments. Whether it's mealtime, bathtime, or anytime in between, there are always ways to nurture children's growing minds.





---
Need information?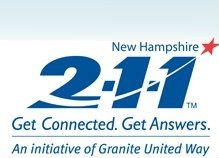 ---






Support NCES with a tax deductible donation






Your tax deductible gift helps support the work of the organization in being a leader in providing professional development and educational services, facilitating partnerships and fostering collaborations that benefit member schools, advocating for resources for teachers and students, and continuously creating opportunities that enhance education in the North Country.




---




Shop with AmazonSmile to support NCES



Please consider supporting NCES by shopping through AmazonSmile. Amazon will donate to NCES every time you shop through this link: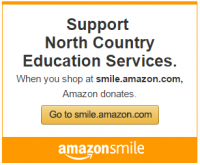 ---
Contact Information
North Country Education Services
300 Gorham Hill Road
Gorham, NH 03581
ncedservices.org
603-466-5437
nces@ncedservices.org
NCES is an equal opportunity employer and provider.