Boo! What Are You Afraid of?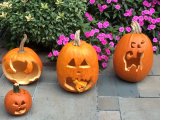 In my Hallowe'en class my opening question was "What's the scariest thing you can think of?" and my own answer was "Not showing up for myself and others."

To be precise what frightens me most is failing. Falling, flat, splat. Whap. And I have done it, many times. So now maybe I can go for it anyway, since after all I have fallen and I am still here.



Still jubilant! Still lovable, loving, and rejoyous. Is that a word? Yes, it's my word: it means still joyous! And Rejubilant is ... Repeatedly jubilant!

Why NOT go for it? The falling possibility, oh yes! The rush, oh yes! And then we are still here. Thrilled! Chilled!

Happy Hallowe'en. What are YOU afraid of? ... Go for it!

Calling All Dreamers & Sun Seekers

Cartagena [Carta-heey-neeyah], Colombia is calling me! ~ and you! Do you enjoy traipsing out of the ordinary? Playing truant from your rut? Learning new landscapes, new people, new tastes and thrills? New growth?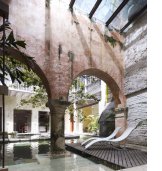 Join me then, in exploring the eye-poppingly exotic and beautiful

city

of

Cartagena

, Colombia, and the stunning scenery of the

Rosario Islands

. Join me and my fellow faculty members Juan and Esco, and inspiring teammates Bryan and friends, as we open 2018 with

reSOULutions pt. 4 ~ the healing

, a truly transformative experience out of space and time.



Our yoga vacation has a plethora of yoga options of all styles, levels and flavors, all within our own glorious villa, with adventure excursions available both in the city and on the natural islands.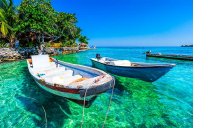 Our diverse and lovable family of yogis, all ages and backgrounds, will share delicious meals, playful times, and life-transformative inner and outer adventures together, serving our 4 pillars: Diversity, Community, Service, and Spirit.

Make this a New Year of all the new years to come! Please come and make mine even more sparkling and resplendent with your presence! HAPPY NEW YEAR!

The 2018 registrations are now open for both my 100-Hour Mother Mary Restorative Trance Meditation Teacher Training, and my 25-Hour Mother Mary Yoga Nidra Teacher Training.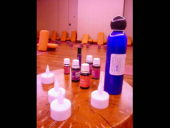 Both trainings will take place at Pure Yoga Eastside in New York, NY, and both are open to students who seek to deepen their learning, as well as to yoga teachers, healers, trainers, and caregivers.

Each training includes a complimentary Pure Yoga membership for the month(s) of the trainings, so that you may complete the required class attendance and observation homework assignments.

Please email me all questions on content, and email questions on registration to Angela Leigh.

Website Schedule At A Glance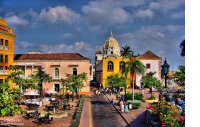 My Yoga and AcroYoga weekly classes are at my website's home page www.MaryAranas.com.

Always updated there you will find all my retreats, workshops, festivals, Immersions, Teacher Trainings, including dates, times, and registration links!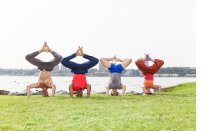 I value your privacy and do not share these monthly email lists.

Please feel free at any time to Reply, Forward, Subscribe or Unsubscribe.

Have a safe and hallowed All Hallow's Eve, dear souls.

Namaste, OMMMMMMmary


My next 2-hour chakra balancing Restorative Holiday Treat is Saturday Dec 9th, 2-4PM, at Pure Yoga East.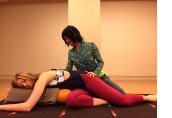 Please pre-register yourself and any friends you are treating, as it helps me set spaces and aromatherapy gifts.

See details here.

Zouk is a delicious Brazilian dance that highlights partner connection and sensitivity.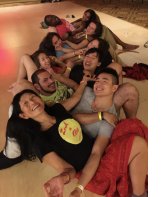 Thai Yoga is a delicious healing bodywork that emphasizes partner connection and sensitivity.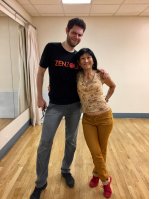 ZenZouk protege Vinny de Souza and I join to offer the first ever "dance shop" to join these practices. All levels will enjoy. No partner required.

And yes of course you can go for Thai food after! I know just the place, too.

Pre-register here.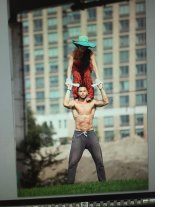 Photo thanks to: Long Island Sky Dive, Megan Kelley, Leslie Zouk, Casa Pombo, Ardeana Kirckof, Vinicius de Souza, Greg Franklin, Pure Yoga, Lyan Lex, Bryan Winston, Juan Gamboa, Esco Wilson, Jose Daniel, Cartagena and Rosario Islands Google images.


Acro means "high" in Greek; Yoga in Sanskrit means "union".

As I watch the world fall in love with high level acrobatics, I like to remind us of High Union.

"AcroYoga ~ are your partners smiling?" Limited edition $20. Email if you'd like one!